For ages, fashion brands have existed alongside one another, competing to grab consumer eyeballs and cash. It was only recently that the fashion world discovered the power of blending their covetable logos. Over the last couple of years, fashion brands have relied on collaborative collections to expand their presence across demographics. When it comes to collaborations, however, there is no one-size-fits-all strategy. Where we've seen two mega brands like Versace and Fendi come together to birth 'Fendace,' Gucci, on the other hand, merged its stripes with sportswear giant adidas. Dior, Tiffany & Co, and Jacquemus have all lent their signatures to Nike, while Balmain turned to Beyoncé for a partnership.
Now, the thing about special edition collections is that they are often released in limited numbers and sometimes gone before you can hit "add to cart." Thrilled to get your hands on the hottest collaborations of the season? Stay ahead of the curve with Buro247ME's guide on the best collaborative collections of the season.
Rabanne x Mytheresa
Following the success of their debut collaborative collection, Rabanne and Mytheresa will drop the second iteration of their joint venture on October 4, 2023. For this capsule collection, Julien Dossena has masterfully merged the surrealistic spirit of Salvador Dali with the real-world sensibility of Paco Rabanne. With the participation of the Fundació Gala-Salvador Dalí, this collection features two iconic Salvador Dali paintings – The Meditative Rose (1958) and The Shades of Night Descending (1931) – translated onto flowing panel dresses. Rabanne's signature crystal-studded silhouettes, metal mesh co-ords, chain-link dresses, metal mesh earrings, revisited '1969' shoulder bags, and a rose gold-toned chain-mail mesh scarf are all available to shop on Mytheresa as a part of the exclusive line. This collaboration not only redefines contemporary style but also pays a heartfelt tribute to the artistic legacy of Dali.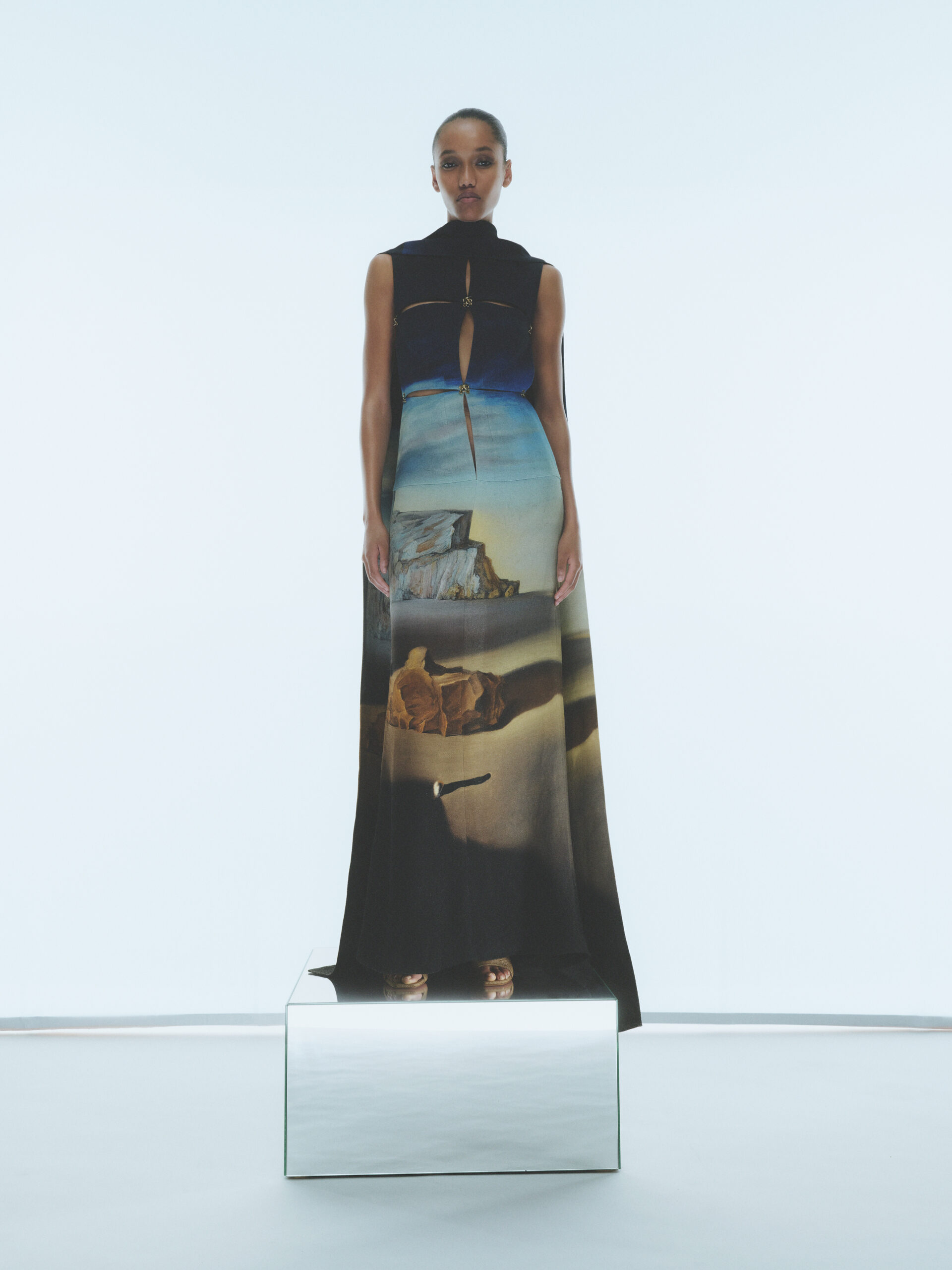 New Balance x Amy Roko
New Balance has announced an exciting collaboration with Saudi cultural icon Amy Roko, who will serve as its new brand ambassador. In her role as New Balance's ambassador, Amy will lead local campaigns, emphasizing classic New Balance sneakers while championing the message of self-expression and inspiring women to break barriers, redefine norms, and embrace their unique style.
Amy's partnership with New Balance goes beyond the surface, aiming to empower women through various initiatives. Acknowledged as a fearless advocate for challenging societal norms, Amy Roko leverages her significant digital presence to ignite essential conversations on topics like gender equality, self-expression, and the dismantling of stereotypes. This collaboration embodies a powerful union committed to revolutionizing the sportswear industry, celebrating women, and providing them with a platform to drive change in alignment with New Balance's fearless and independent ethos.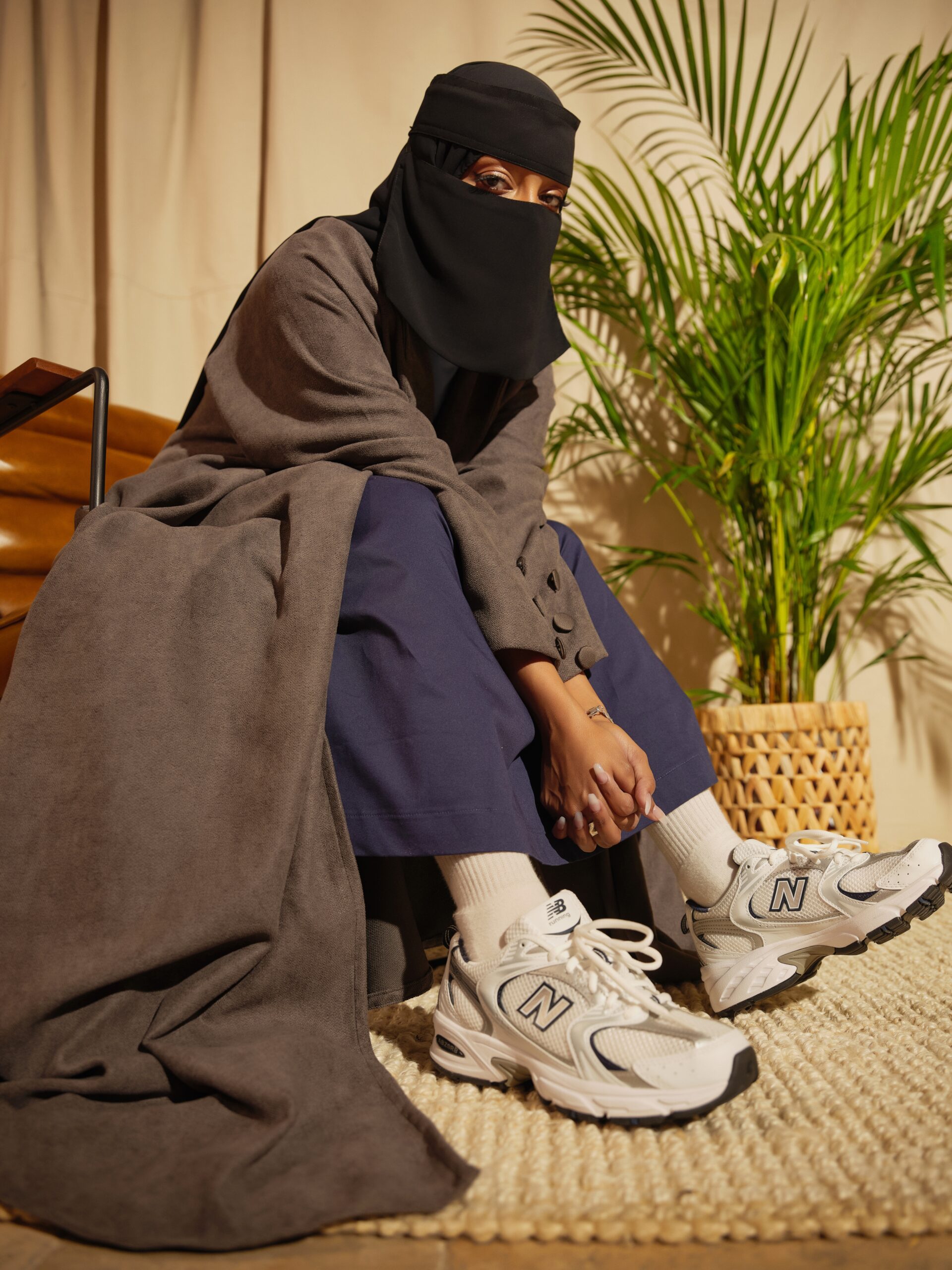 Nué Studio x Linda Farrow
Run, don't walk to your nearest Linda Farrow store, for its latest collaboration with Nué Studio is not one you want to miss out on. Famed for its collaborations with both acclaimed and cult designers, Linda Farrow sunglasses are not merely accessories but essentially collectibles. And the latest Nué Studio x Linda Farrow capsule is easily one of the best ones we've seen. Inspired by Edie Sedgwick, the capsule collection features sparkling glasses that promise to inject any outfit with just the right amount of glamour.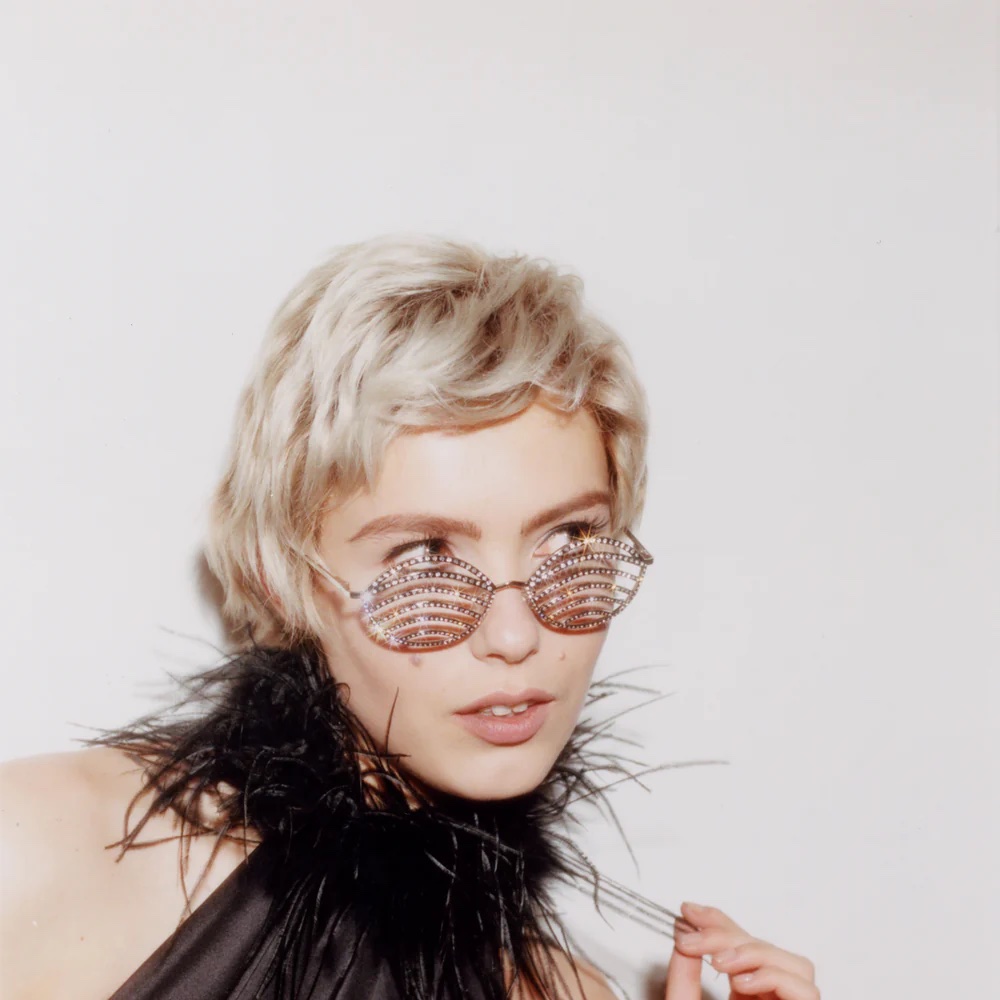 Pharrell Wiliams x Moncler
Pharell Williams is a man who–both metaphorically and literally–wears many hats. The singer, songwriter, rapper, and newly appointed Louis Vuitton menswear Creative Director is expanding his design portfolio with a collaborative collection with Moncler. Now, Pharell is no stranger to the puffed-up world of Moncler. In 2010, Pharrell imagined a limited-edition puffer gilet vest for the brand. The new Pharell x Moncler collection features an array of products drenched in an earthy color palette. Thoughtfully crafted for all terrains, the collection features zip-off sleeves, convertible shorts, keyring toggles, removable luminescent patches, and a poncho blanket.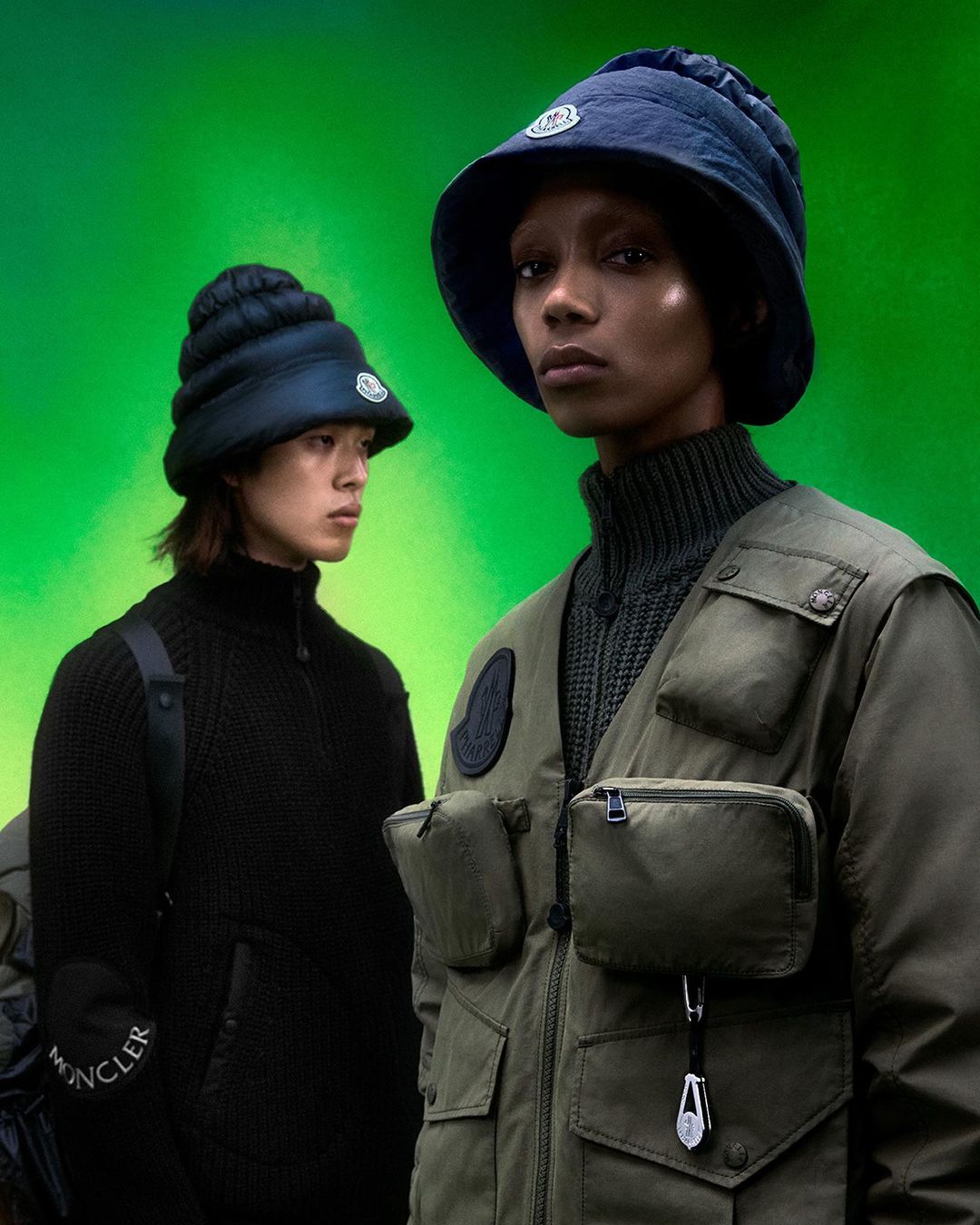 RIMOWA x Tiffany & Co.
In an unexpected collaboration, luxury luggage manufacturer RIMOWA and iconic American jeweler Tiffany & Co. have joined forces to create a stunning three-piece capsule collection. The RIMOWA x Tiffany & Co. collection includes a jewelry case adorned with Rimowa's 'Rock Cut' artwork and a 'T' motif, a 'Rock Cut' cabin suitcase with Tiffany Blue accents, and a jewelry personal designed to safeguard your trinkets. The exterior of the jewelry case mimics diamonds and features Tiffany Blue accents, while the suitcase boasts similar exteriors and Tiffany Blue interiors, handles, wheels, and luggage tags. The collaboration brings together the aesthetic and functional brilliance of two iconic brands, embodying the highest caliber of craftsmanship.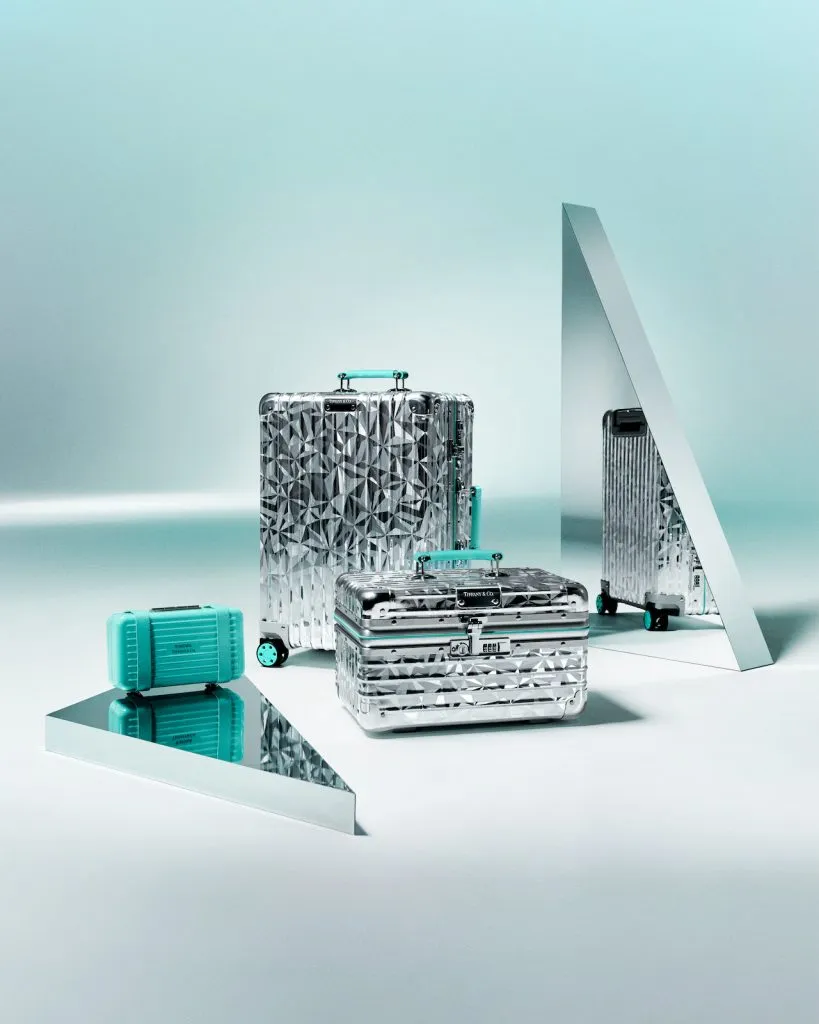 Simone Rocha x Crocs
Earlier this month, during her Spring/Summer 2024 show in London, Simone Rocha gave us a little sneak peek of her upcoming collaboration with Crocs, and honestly, we can't wait for it to drop. The iconic Crocs silhouette was presented in a swollen form artfully garnished with shimmering crystals and mammoth pearls. The juxtaposition of Rocha's romantic aesthetic against that of what is dubbed the "ugly shoe" brought forth a range of unexpectedly cool footwear that we can't wait to get our feet on.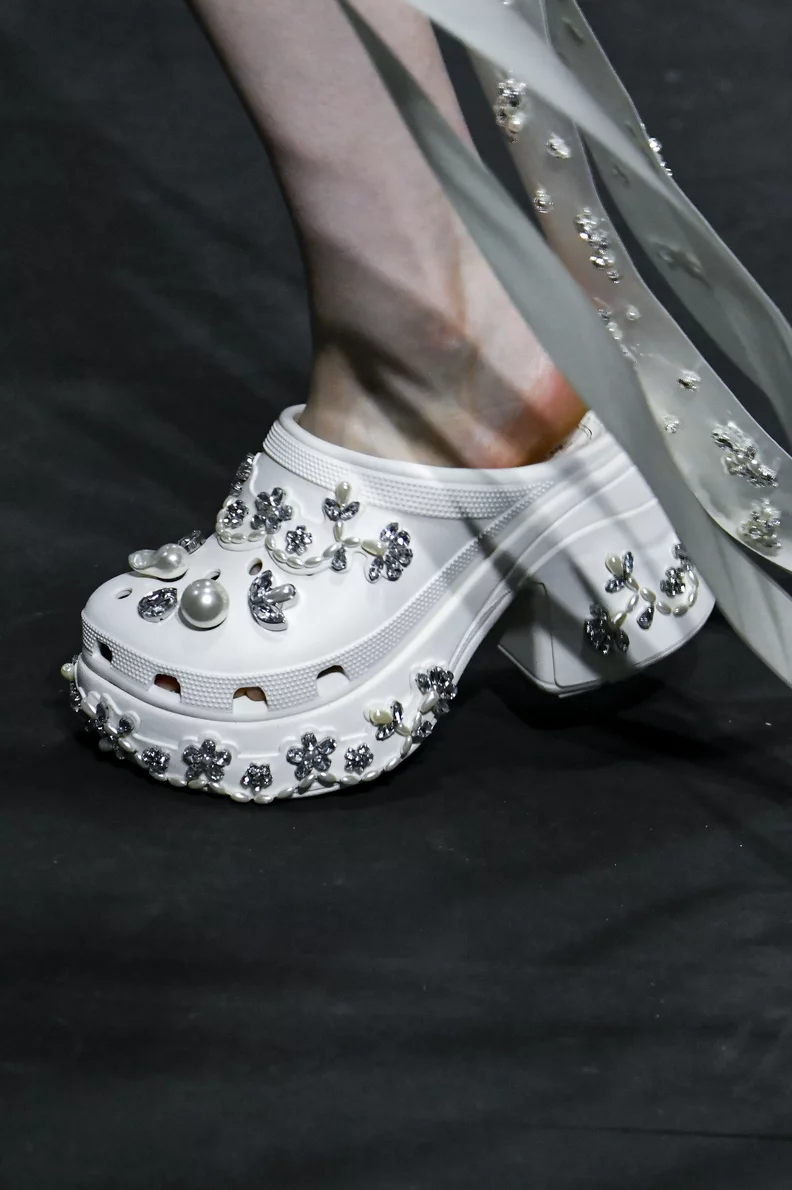 ALSO READ: LEGENDARY DESIGNER VALENTINO GARAVANI TO BE CELEBRATED WITH 'OUTSTANDING ACHIEVEMENT' AWARD AT THE FASHION AWARDS 2023.