We delve deep into the world of fashion, uncovering the creativity, cultural influences, and unique perspectives that these talented designers bring to the forefront. Join us as we celebrate innovation, style and substance, and discover the exceptional stories woven into each fabric, thread, and stitch of these upcoming collections. Get ready to be captivated by the fashion-forward creations and campaigns emerging from the heart of the Arab world.
NAJA SAADE HAS CHIC WAYS TO PAINT LIFE'S KALEIDOSCOPE.
Life in Colors" embodies the spectrum of existence, from the serene embrace of nature to the pulsating heartbeats of bustling urban landscapes. It's a vivid tribute to life's manifold facets. With an opulent palette that traverses the azure of the skies to the regal purples, vibrant pinks, and vivacious greens, Naja Saade has skillfully woven the hues of our world into a tapestry of 36 mesmerizing looks. In the creation of this collection, Naja's meticulous touch extends to refined materials such as Crepe, Silk, Guipure, Mikado, Chiffon, Tulle, and Lace. Yet, amidst this richness, a conscious avoidance of excessive complexity prevails. This purposeful restraint is evident in the minimalist silhouettes that grace this range. Whether it's the sweeping elegance of long gown dresses, the allure of shorter pieces, the chic jumpsuits, or the sharp lines of pantsuits, each cut is a canvas meticulously designed to let the vibrant colors take center stage and bask in the spotlight they so deserve.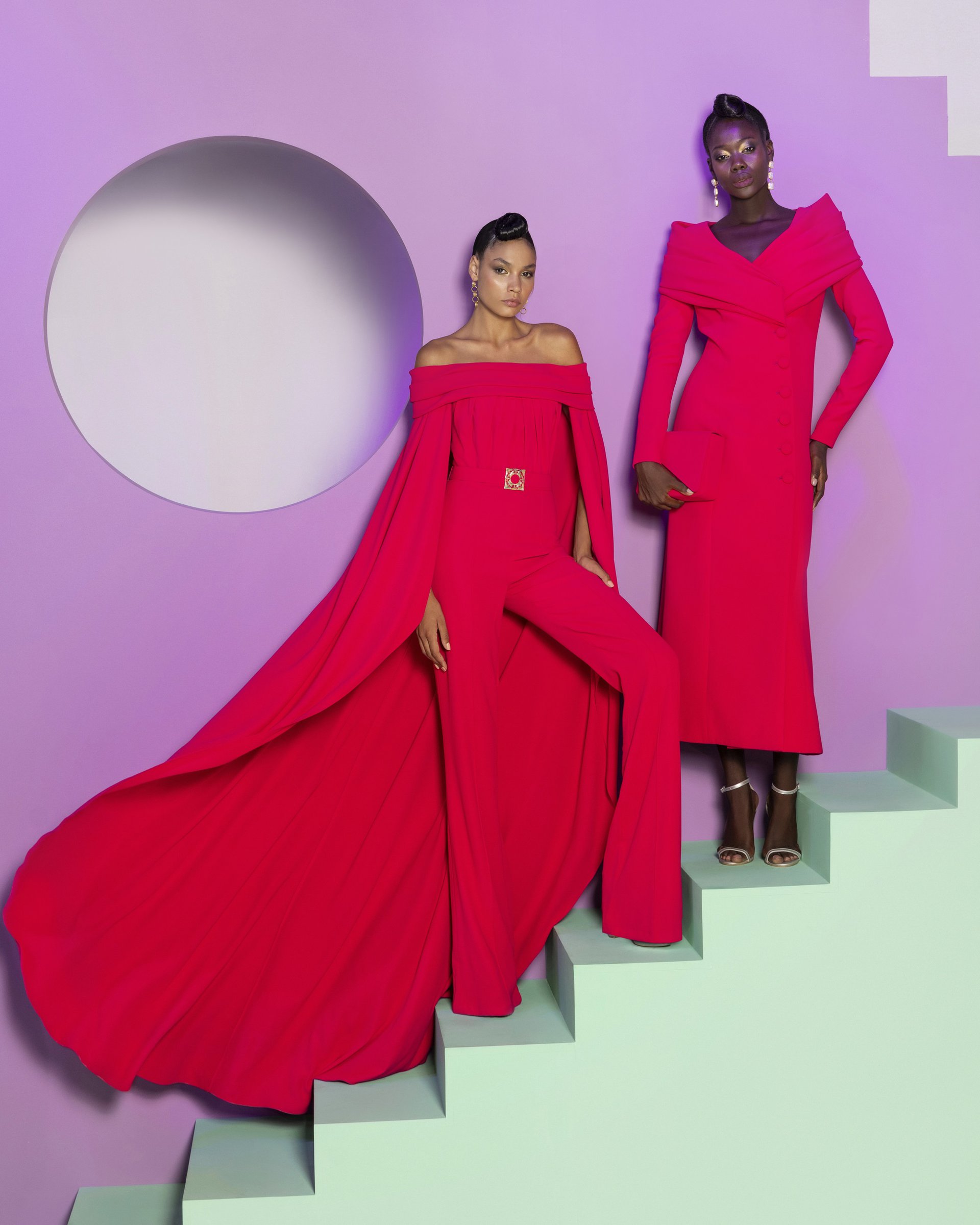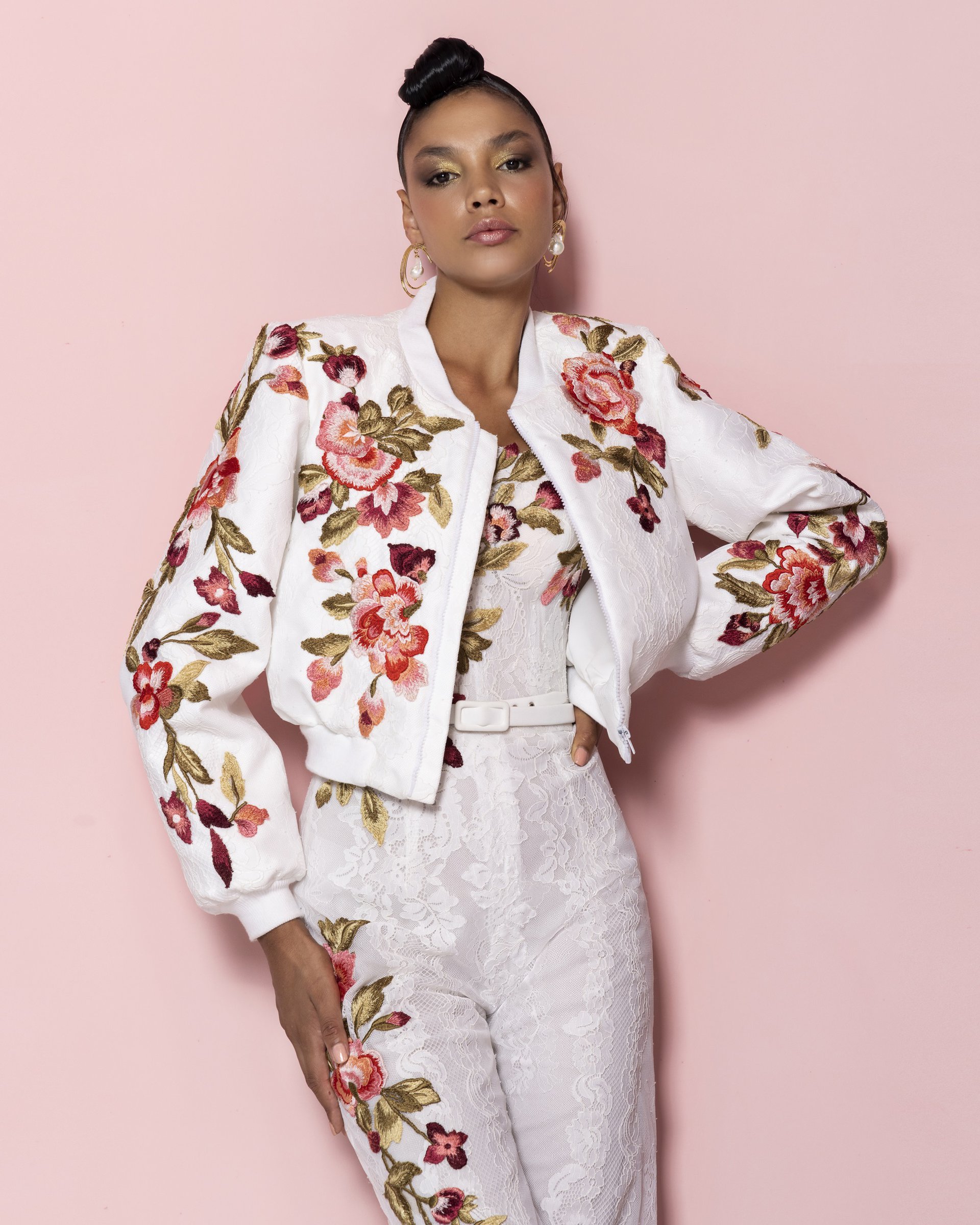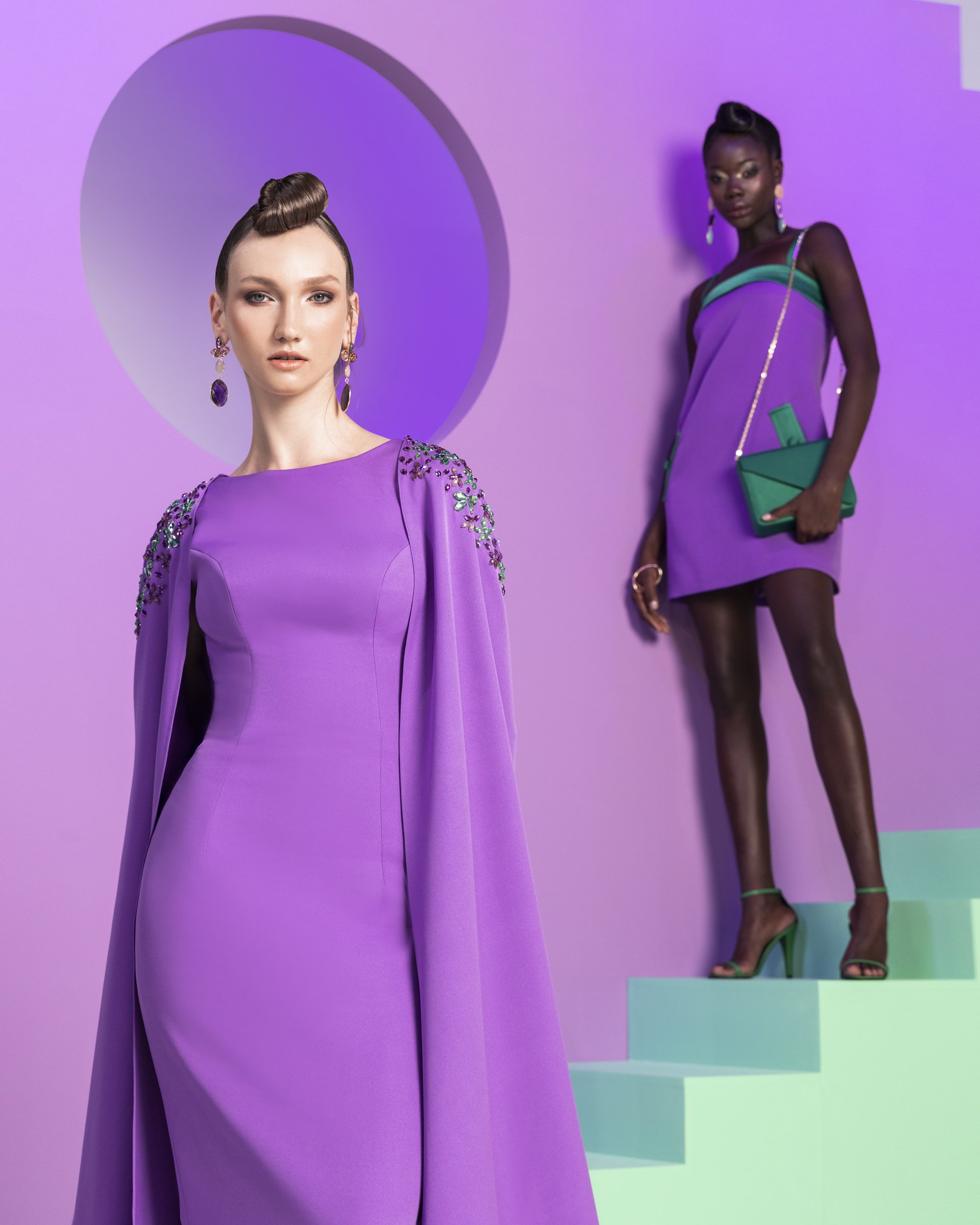 MARZOOK'S SS24 QALB' IS A HEARTFELT COLLECTION WITH A STRONG CAMPAIGN.
Marzook's ss24 accessories: crafting magic with precious metals, Swarovski sparkle, and plexiglas resins. Their designs are a kaleidoscope of Eastern and Western inspirations, mirroring the global tapestry where our brand was born. Each piece in our collection is a testament to the modern objet d'art, where we have boldly fused the elegance of Art Deco with innovative ingenuity, crafting an enduring legacy of unforgettable glamour.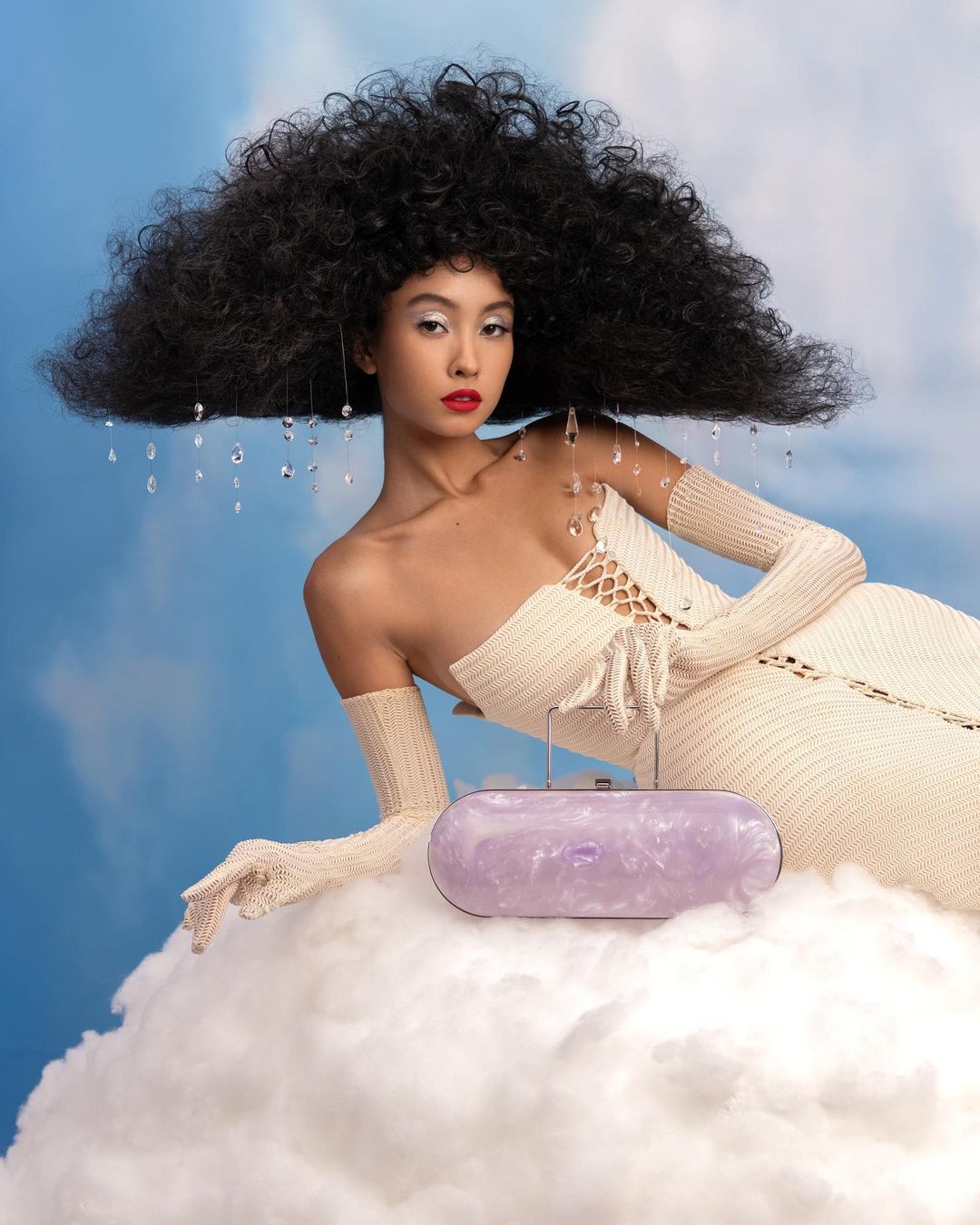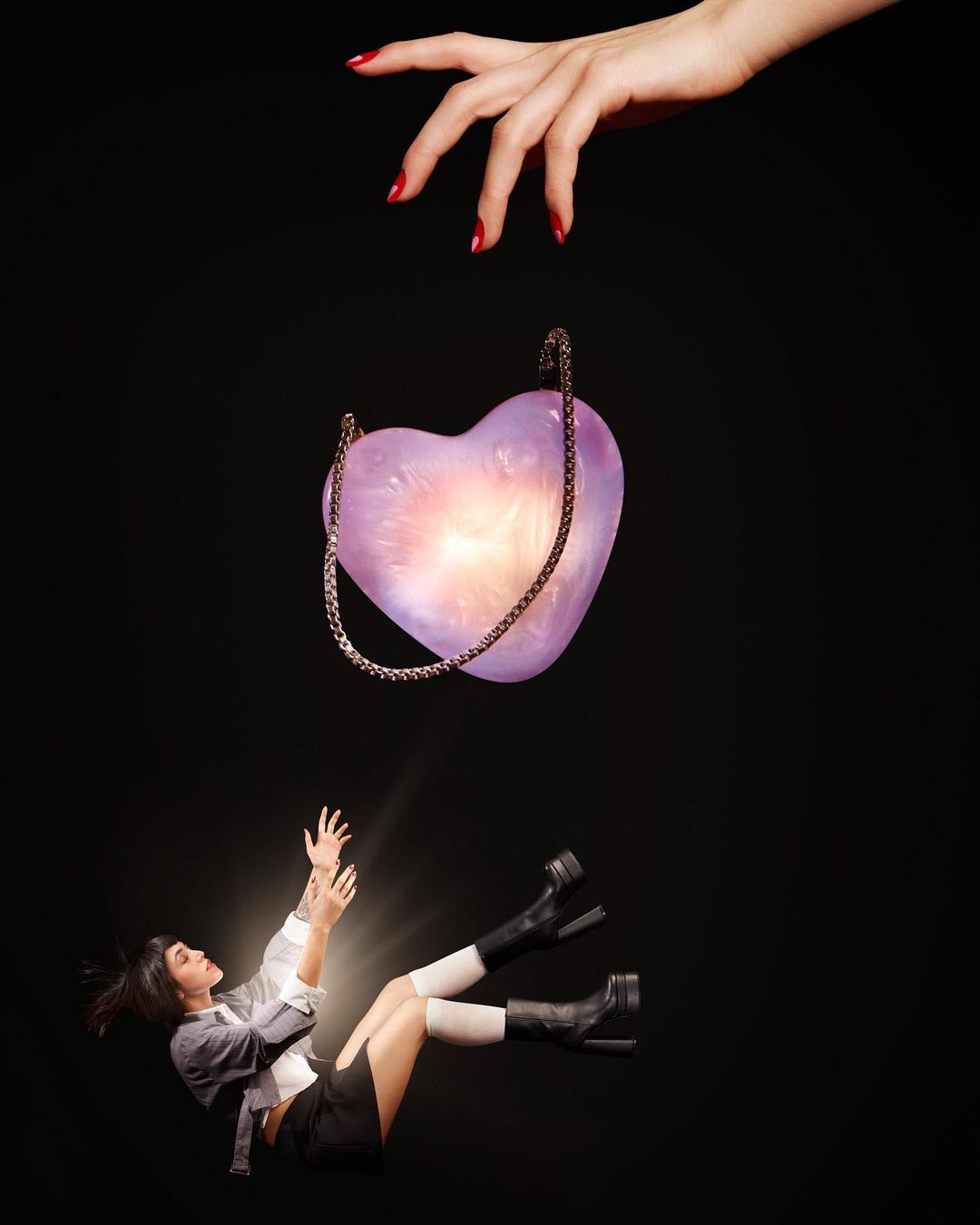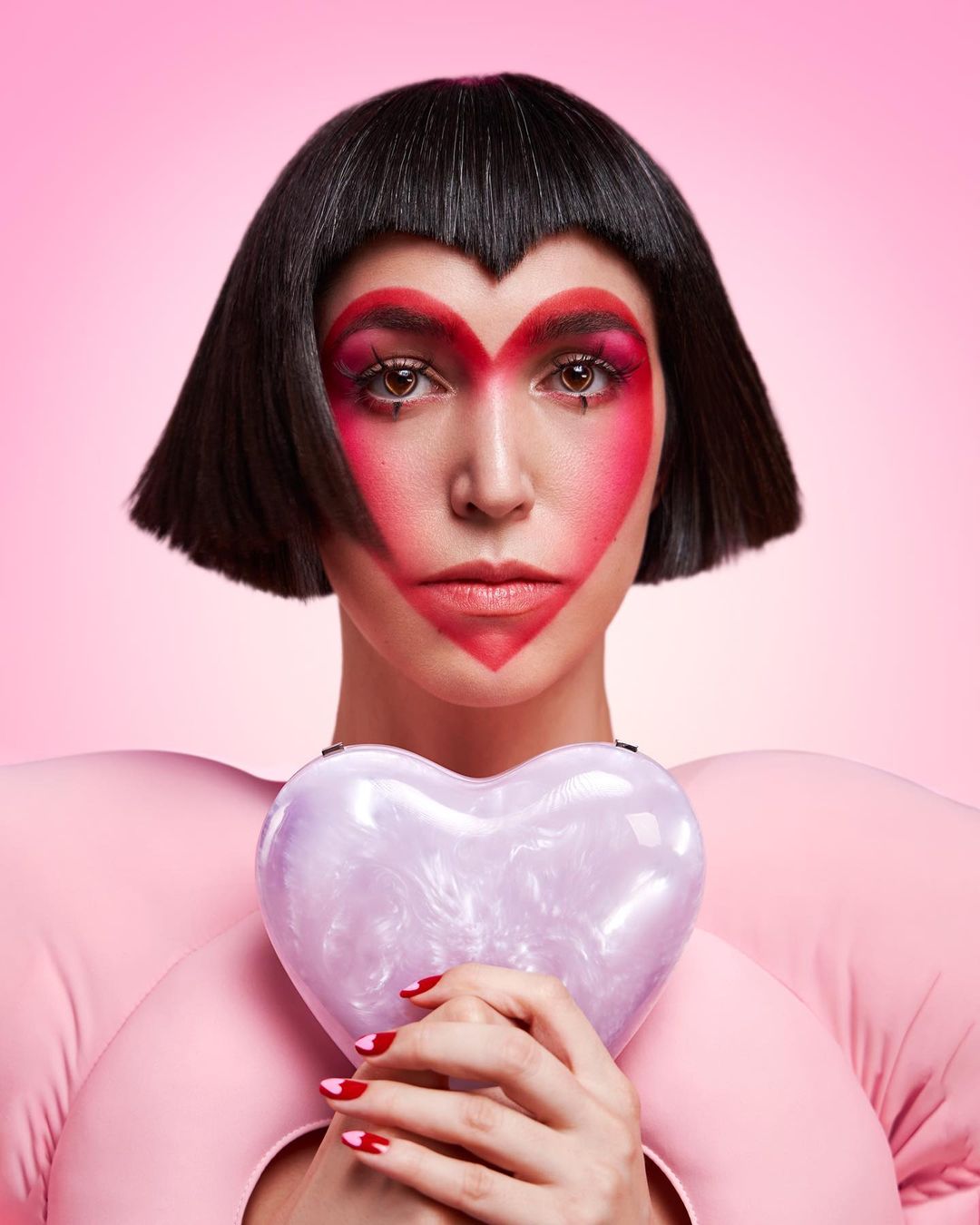 THE TONY WARD WOMAN IS FIERCE, SHE LIVES BETWEEN CIRCLES, SHE IS VOLATILE YET DETERMINED.
Her style exudes an unapologetic edge, a testament to her love for the sheer and playful transparencies. She's drawn to the radiance of shimmer, embracing everything that glimmers, effortlessly donning sequined attire whether under the blazing sun or amidst the nocturnal shadows.
Her fashion narrative is a tale of artful draping, a symphony of textures woven together in a sensual fusion. A blazing trail of fierceness ignites her path, with bold strokes of bright yellow, deep fuchsia, an array of blues, earthy nude tones, and pristine whites. She embodies the essence of Tony Ward's Ready-to-Wear Spring/Summer 2024 collection. Here, couture essence converges with innovative techniques to clothe her in an Edenic embodiment of beauty.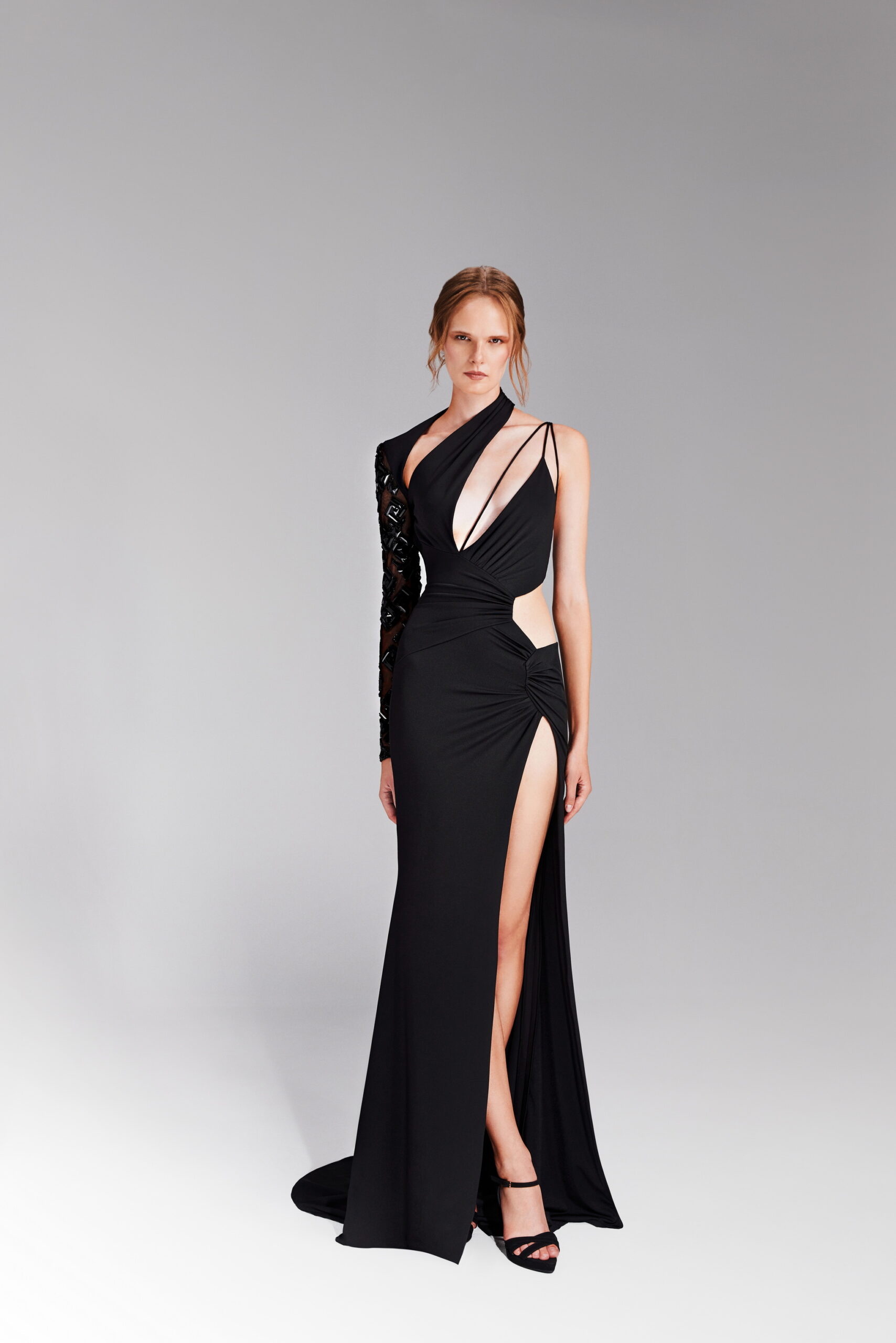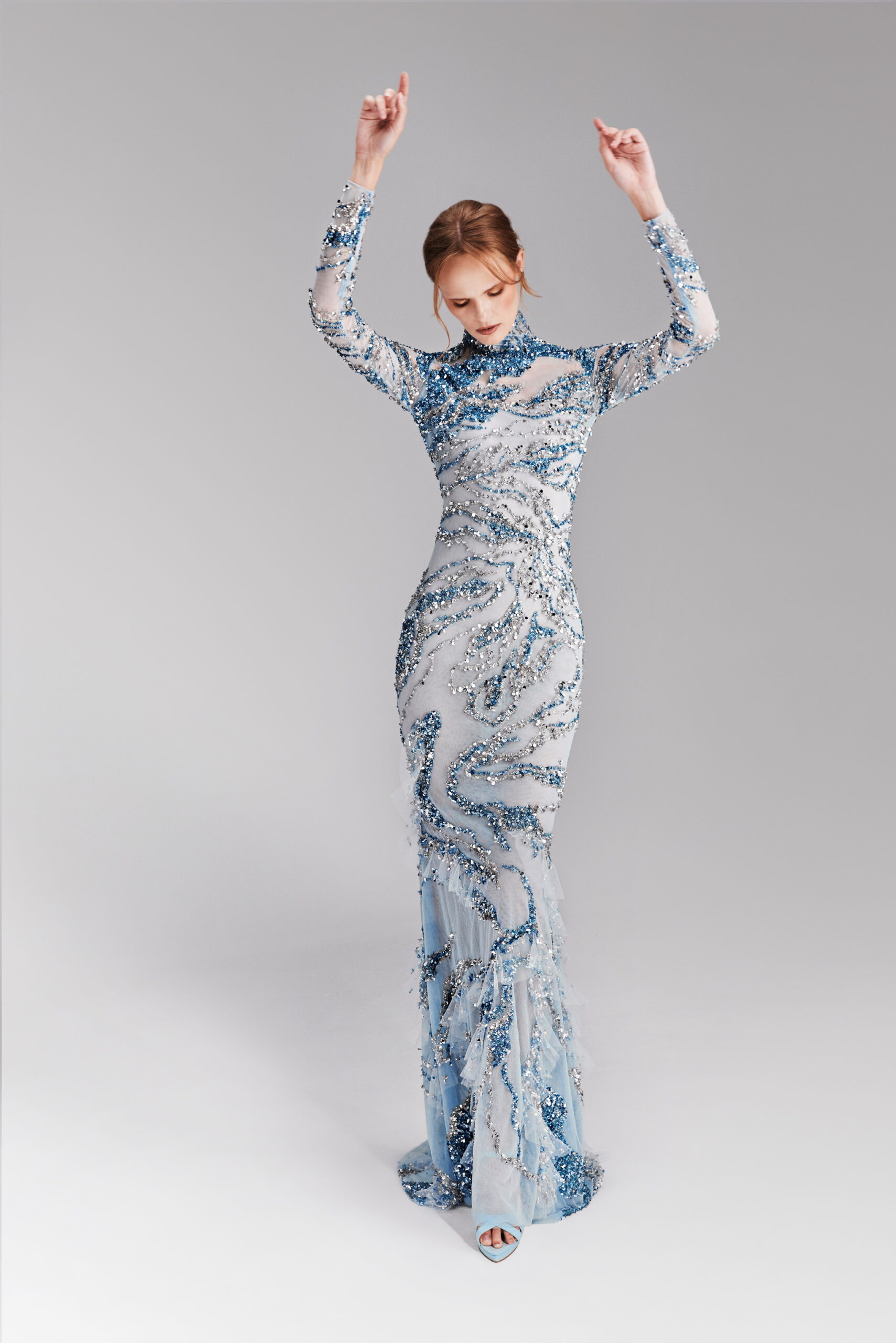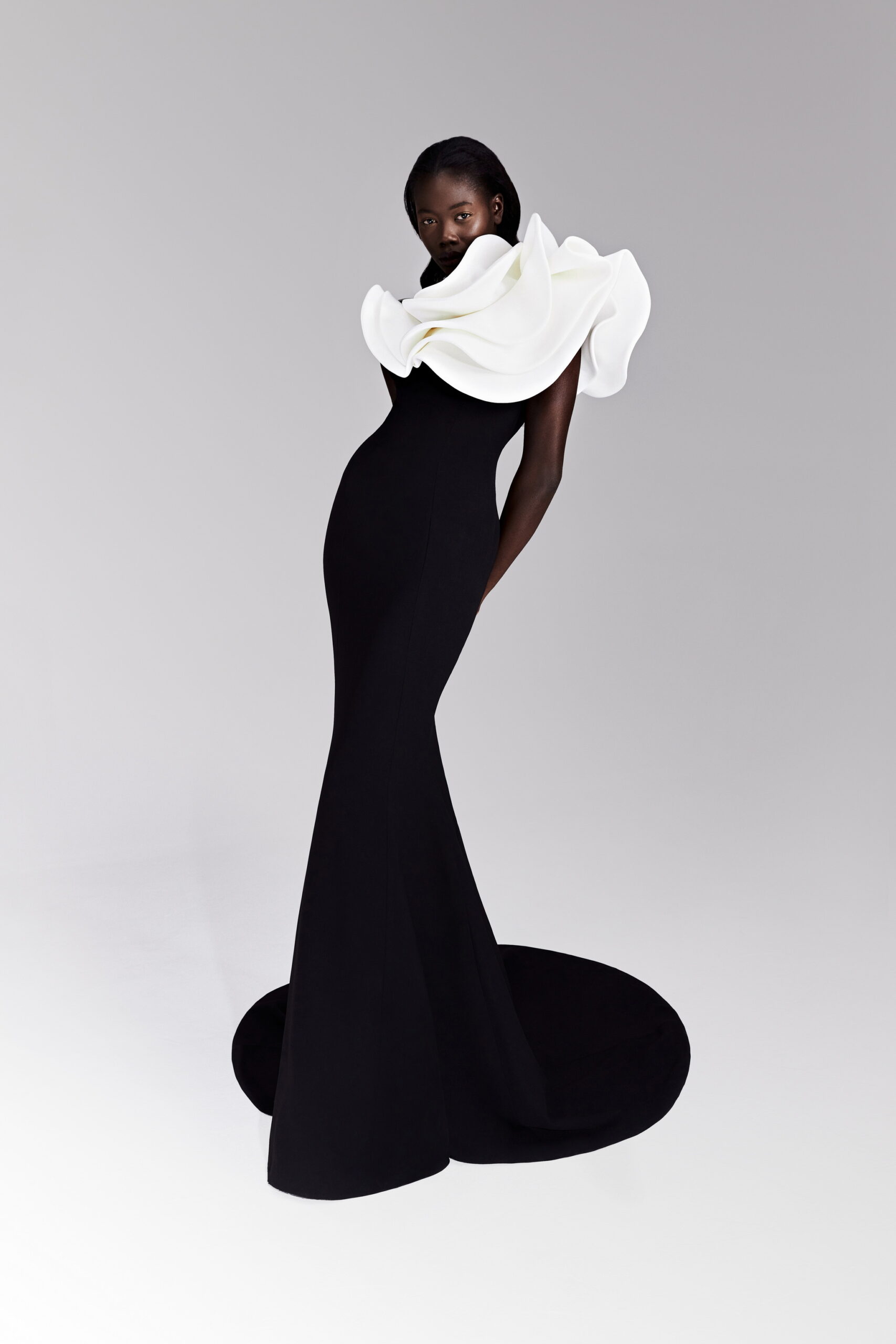 GEORGES HOBEIKA: PIONEERING FASHION'S REVERENCE AT THE TEMPLE OF BAALBEK.
Once known as the illustrious Heliopolis during the Hellenistic era, Baalbek now stands as an awe-inspiring architectural treasure, graced by UNESCO's recognition since 1984. This ancient gem serves as a resplendent testament to Roman craftsmanship, a beacon of enduring beauty amidst the sands of time. Within its sacred precincts rise some of the grandest Roman temples ever conceived, their formidable grandeur standing as pristine monuments to this very day. Here, history and culture intertwine in a breathtaking dance, where Roman architectural brilliance harmonizes seamlessly with the intricate tapestry of local planning and layout traditions.
The collaborative symphony orchestrated by Maison Georges Hobeika and The Ministry of Culture arises from a shared aspiration – a desire to unveil Lebanon's rich heritage through a fresh lens, a journey that carries the essence of Baalbek all the way to the haute couture heart of Paris. For Georges and Jad Hobeika, this venture is more than just fashion; it is a profound commitment to nurture their surroundings and champion the preservation of the cultural landscape that nurtured their own creative souls.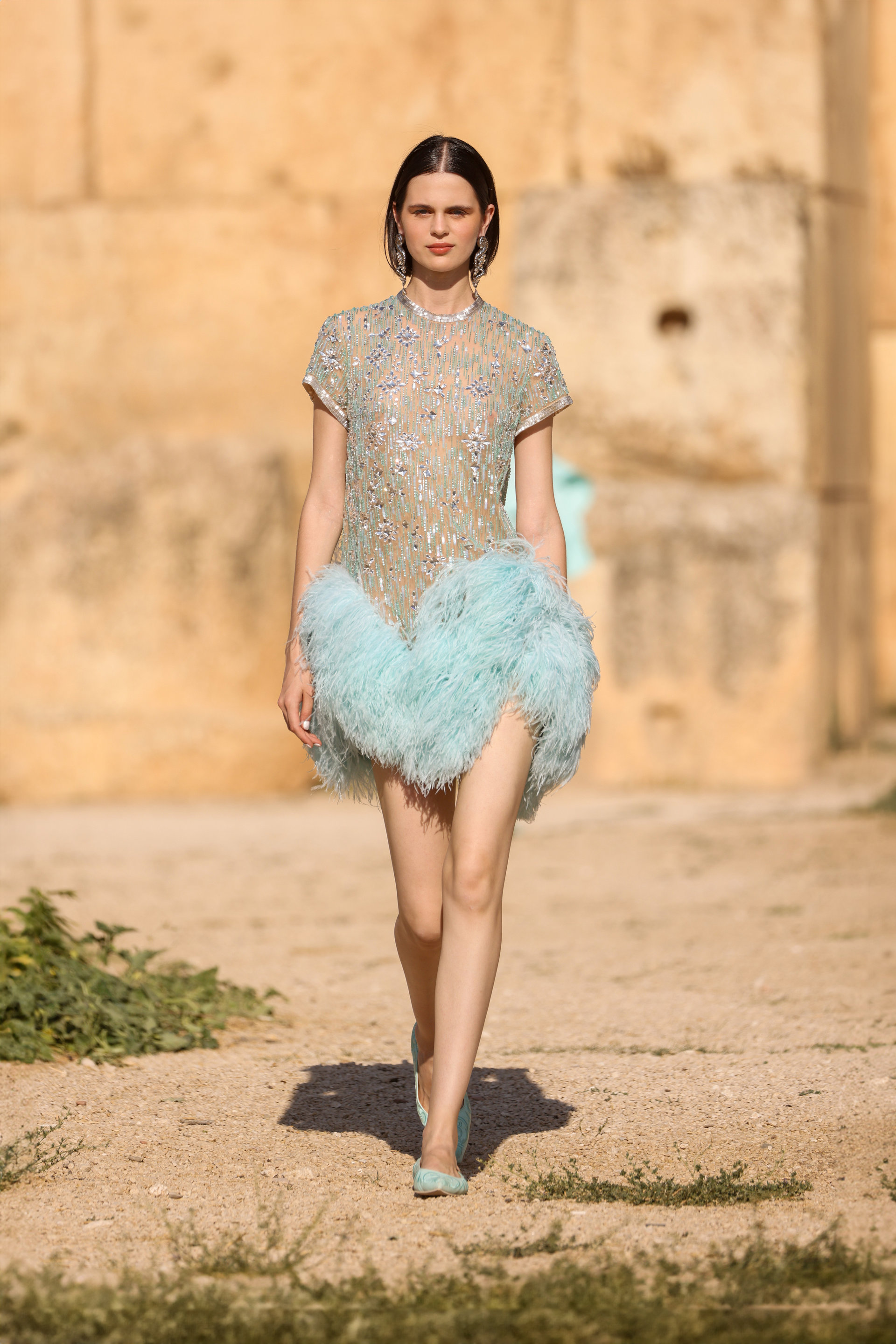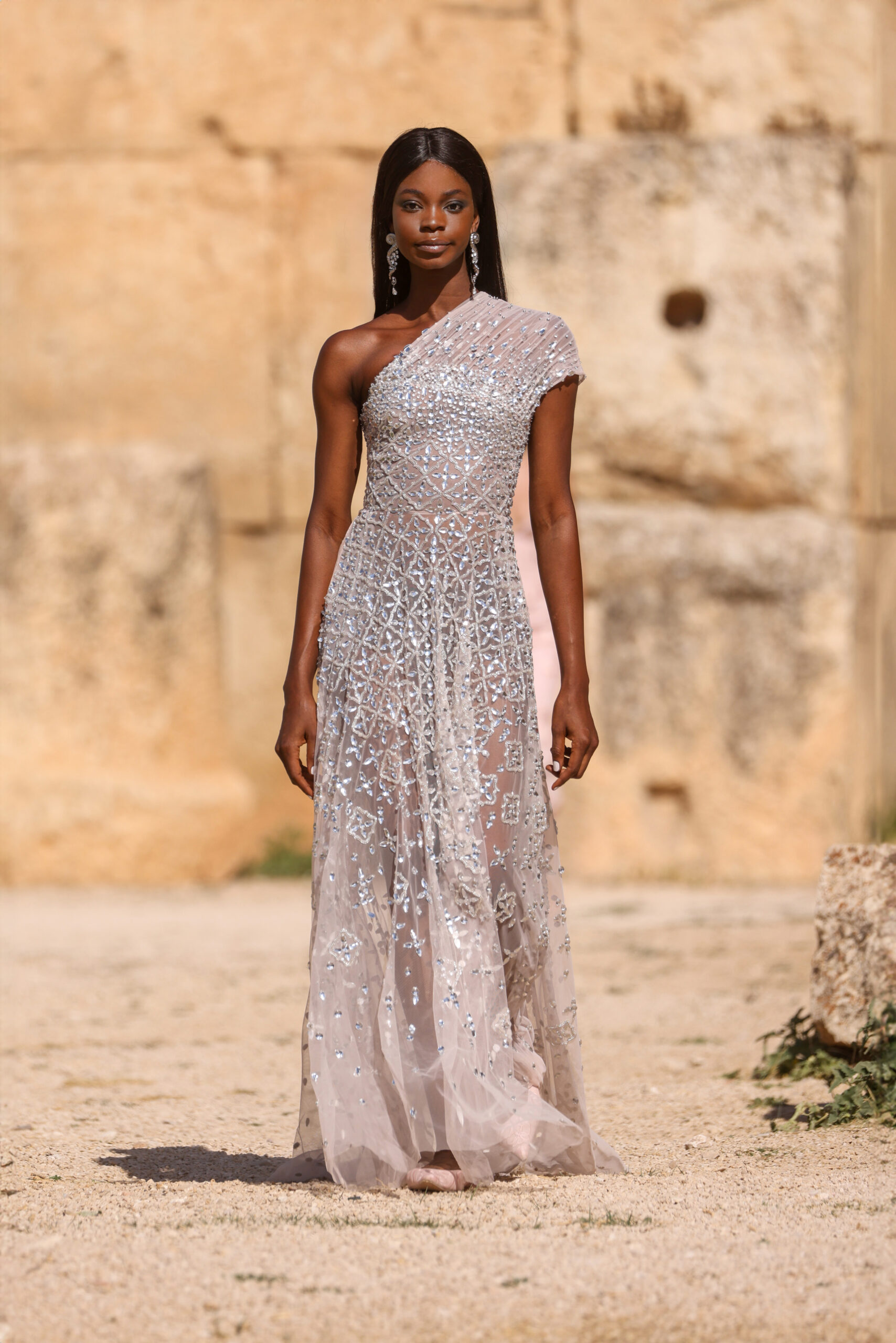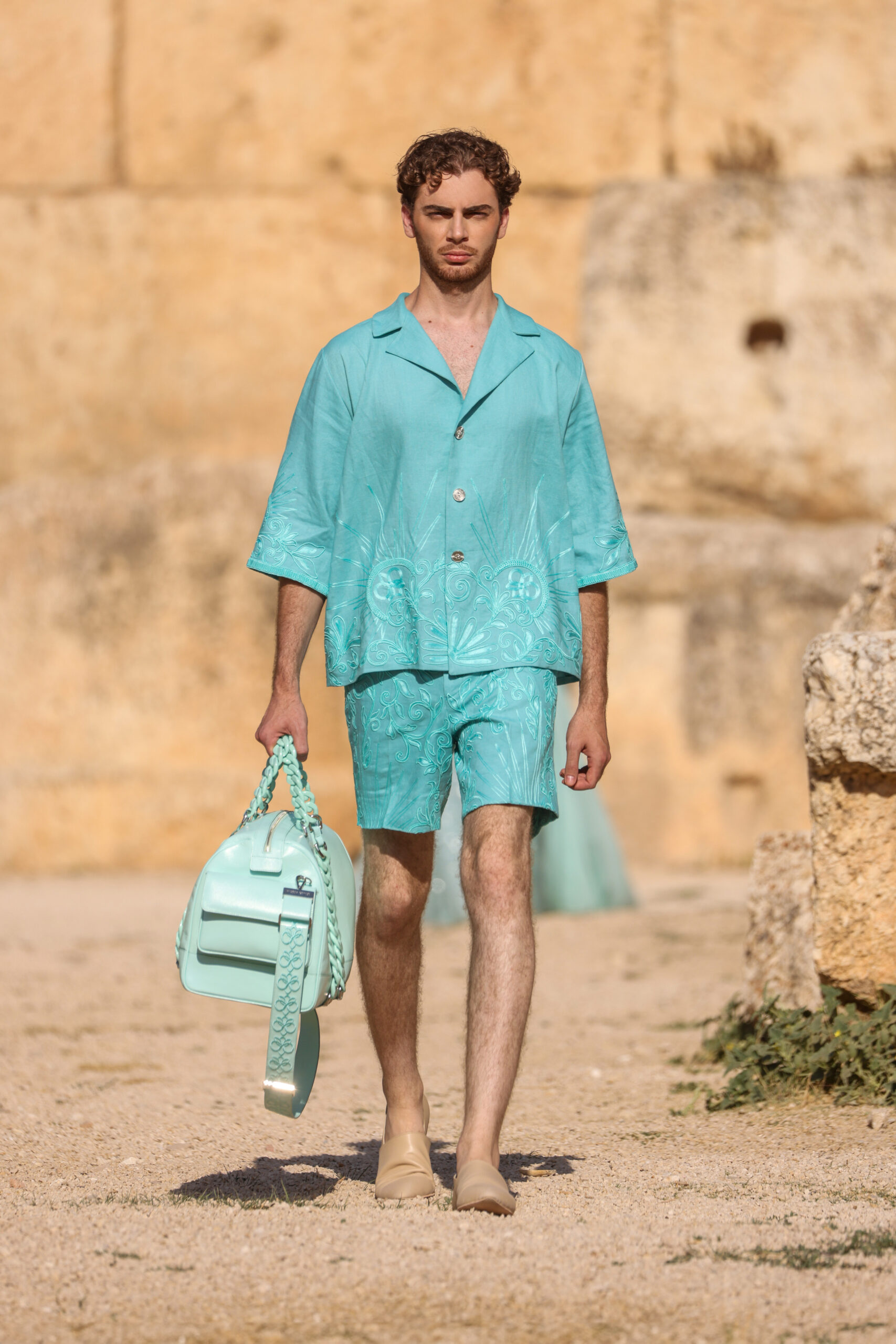 ELIE SAAB'S WOMAN: RADIANT AS THE 'MOONLIGHT SHADOW'.
As the iridescent moon graces the twilight sky, it signals the commencement of extravagant celebrations. The ELIE SAAB woman, embodying an innate charm and an aura akin to a 'Moonlight Shadow,' is drawn to the allure of Mediterranean vibes, embarking on a quest for extravagant soirées that thrive under her nocturnal radiance. With grace and ease, she navigates the clinking glasses, the relaxed gatherings, and the dancefloors that lead to pool sides glistening in shades of blue, all mirroring the essence of ELIE SAAB's READY-TO-WEAR SS24.
This collection breathes life into breezy textures adorned with vivacious colors and playful polka-dot interpretations, accentuating the dynamic lines and effortless contours of uncomplicated silhouettes. Vibrant monochromatic ensembles, drenched in the essence of Cosmopolitan Pink, inject a burst of flavor into cotton denim safari outfits and wide-legged pantsuits. Meanwhile, Coral Spritz embroidered tulle engages in delightful dialogues with delicate lace, weaving stories of youthful bralettes, camisoles, and long bodycon skirts adorned with intricate trims that hint at subtle effervescence.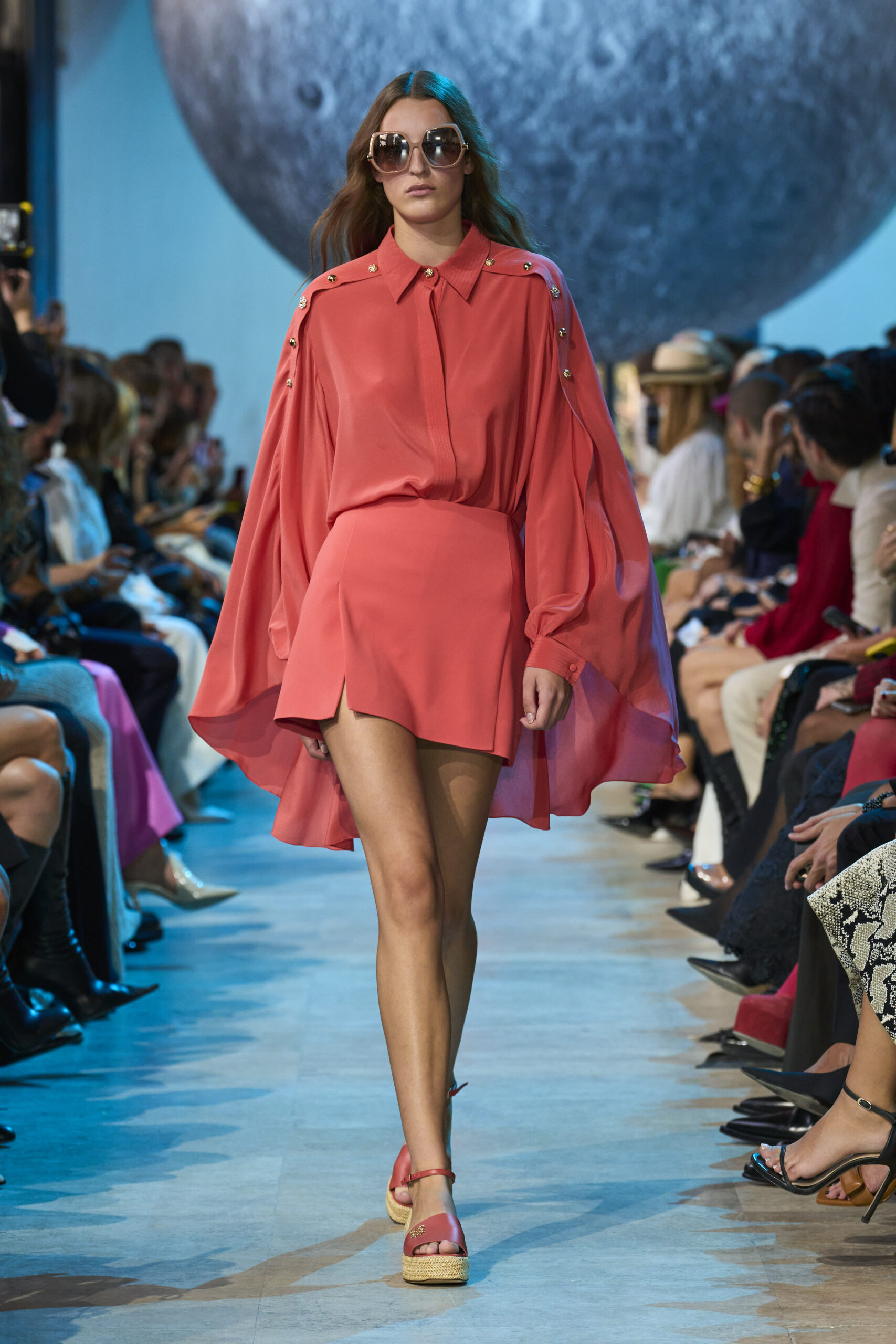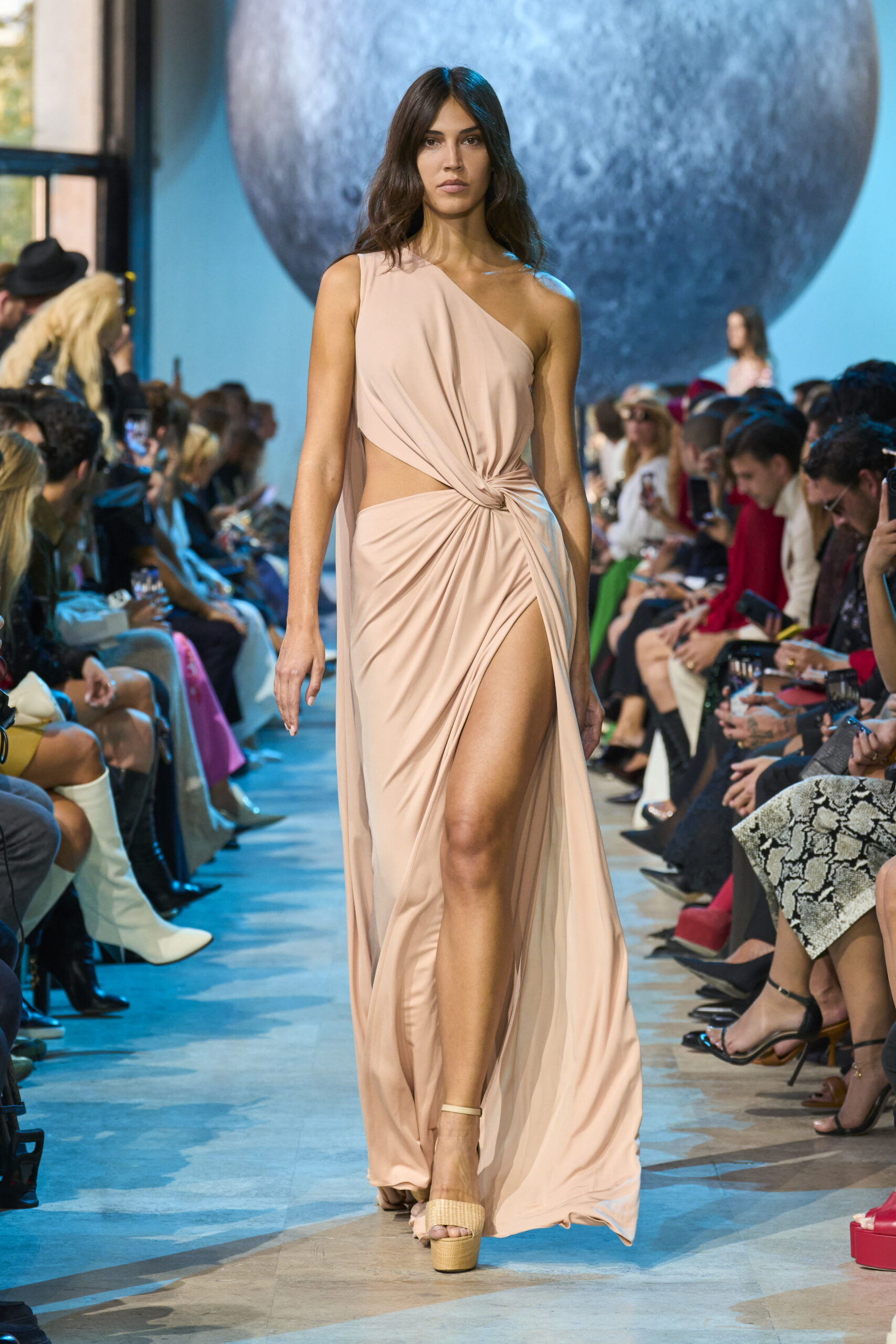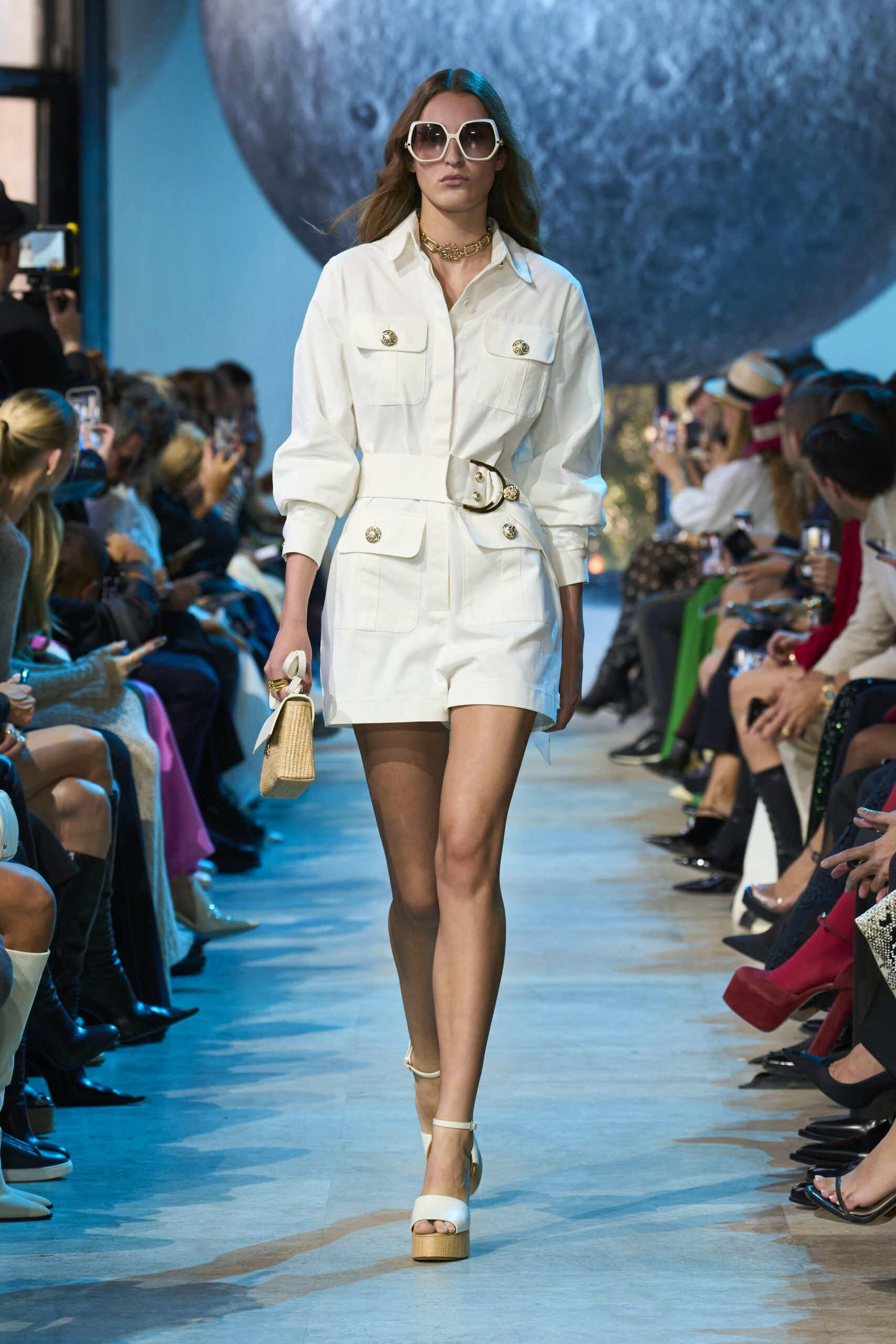 ALSO READ: LEGENDARY DESIGNER VALENTINO GARAVANI TO BE CELEBRATED WITH 'OUTSTANDING ACHIEVEMENT' AWARD AT THE FASHION AWARDS 2023.