An icon of effortless elegance for the contemporary lifestyle, Tod's has ultimately become a go-to name for fashion's elite crowd. Adorned by several notable personalities throughout the years (including Princess Diana in the '90s), the Italian label has managed to release statement pieces season after season, including its most iconic shape, the D bag.
Although Tod's no longer sells the D bag, the brand continued its evolution and injected a modern twist to the timeless offspring, titled the D-Styling bag.
To celebrate the launch of the evolved piece of arm candy, Tod's has tapped two regional faces to front the collection in a campaign titled 'My Life Is In This Bag'.
First up, Saudi entrepreneur Alaa Balky, celebrates Tod's D-Styling bag in her native city of Jeddah. In the campaign, Balky takes us through Jeddah's historic district of Al Balad as she reveals various facets of her personality.
Next, Lebanese fashion it-girl Lana Sahely takes through her second home, Dubai. In the campaign, we get a glimpse of Sahely's busy lifestyle as she unveils what's in her Tod's D-Styling bag (hint: there's a balance between work and motherhood in there).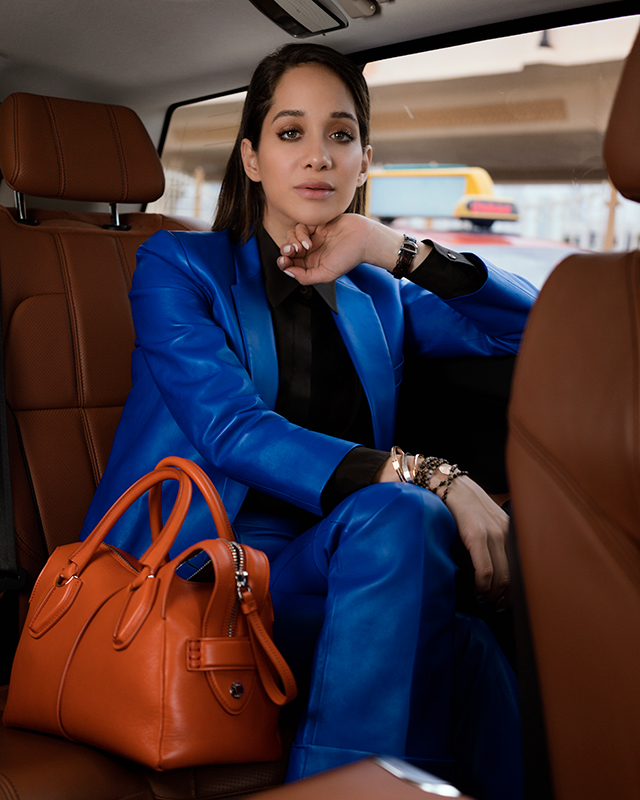 Now, want to go shopping with Sarah Jessica Parker? Here's how you can achieve just that.