In a momentous announcement that has sent ripples of excitement through the fashion world, the British Fashion Council has declared that the prestigious 'Outstanding Achievement' award at The Fashion Awards 2023 will be bestowed upon none other than the legendary Valentino Garavani. The iconic founder and former creative director of the Maison Valentino is set to be celebrated on the grand stage of the Royal Albert Hall in London on December 4th.
Mr. Valentino Garavani's illustrious career has been nothing short of a spectacular ode to fashion itself. Universally adored for his unparalleled couture creations and breathtaking red-carpet gowns, he has had the honor of dressing influential actresses and even esteemed politicians. His enduring legacy as a fashion maestro is not just etched in the fabric of time but has left an indelible mark on the very soul of the fashion universe, firmly establishing him as a champion of haute couture.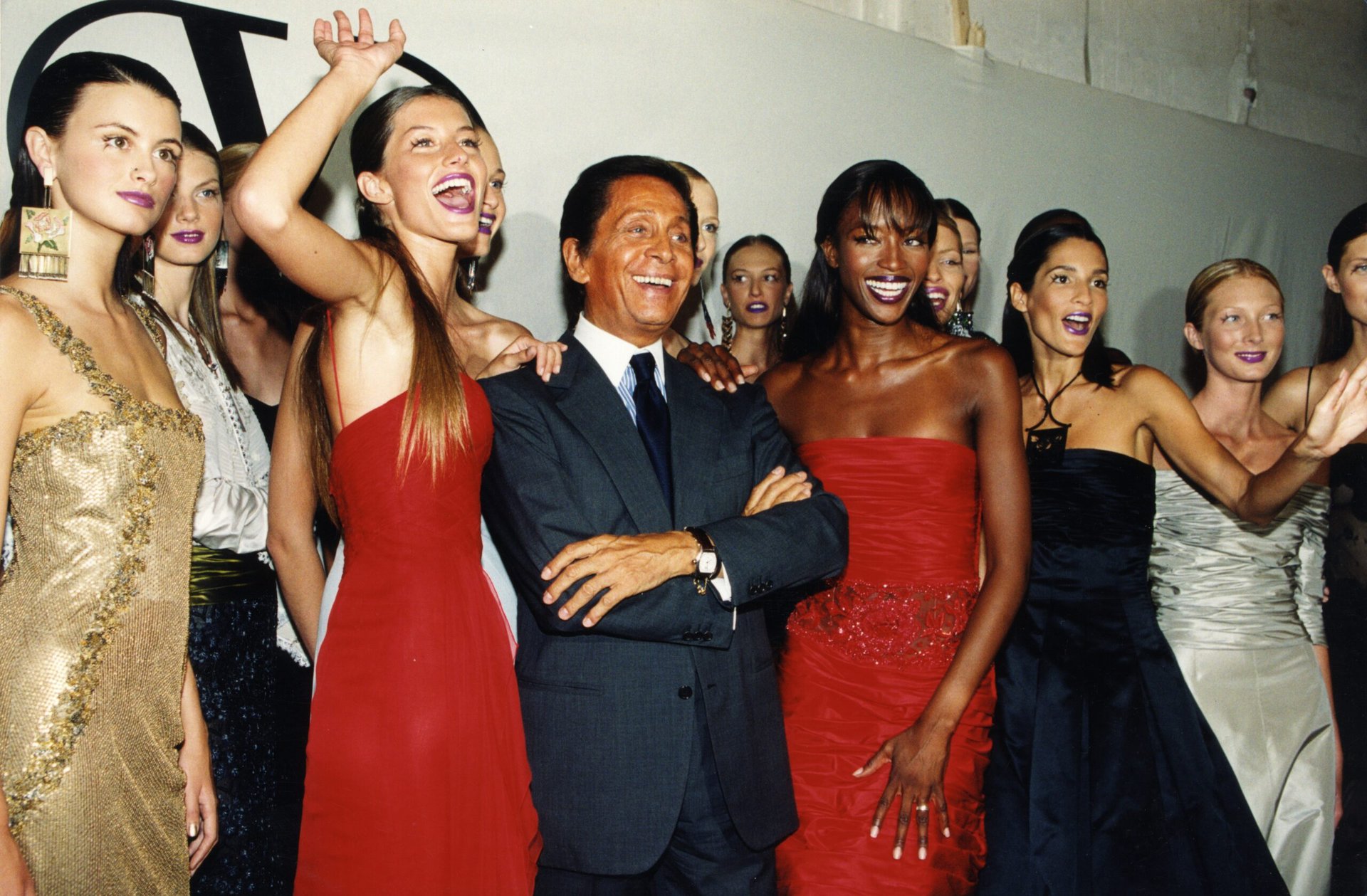 It all began in 1960 when Mr. Valentino co-founded the Maison Valentino in the heart of Rome alongside Giancarlo Giammetti. Bold colors, innovative fabrics, intricate embroidery, masterful drapery, and unmatched craftsmanship marked his debut collection in 1962. The world couldn't help but fall in love with Mr. Valentino's iconic signatures, notably the striking crimson shade known as 'Valentino Red' and the 'V' emblem that graces the brand's accessories.
Though he may have retired in 2008, the Maison continues to celebrate his undying passion for femininity, the allure of old Hollywood glamour, and an unwavering commitment to craftsmanship.
The Outstanding Achievement Award, the highest honor in the fashion industry, is a testament to Mr. Valentino's extraordinary contribution. Throughout his illustrious career, he has relentlessly molded and remolded the world of fashion with innovation and creativity. Past recipients of this coveted accolade include luminaries such as Yvon Chouinard of Patagonia, Giorgio Armani, Miuccia Prada, Ralph Lauren KBE, Karl Lagerfeld, Dame Anna Wintour, Terry and Tricia Jones, and Manolo Blahnik CBE, to name but a few.
The Fashion Awards 2023 will be a night to remember as we celebrate the legacy of Valentino Garavani—a name synonymous with beauty, innovation, and timeless elegance.
ALSO READ: BEGÜM KIROGLU, FOUNDER OF JEWELRY BRAND BEGÜM KHAN SPEAKS TO BURO ON HOW TO MAKE A STATEMENT…OR TWO.