On September 21st, AIGNER makes its triumphant return to Milan Fashion Week, unveiling a fresh and inspiring Spring/Summer 2024 collection influenced by the artistic essence of the late 19th-century Arts and Crafts movement. At the heart of this collection are the core principles of the Arts and Crafts movement: a revival of artisanal craftsmanship and a commitment to utilizing top-tier, sustainably sourced natural materials. These foundational tenets find expression through a visual tapestry of hues drawn from the world of flora and nature, intricate and opulent patterns, and opulent enhancements to the timeless classics within the bag series.
Christian Alexander Beck, the Creative Director of AIGNER, introduces a contemporary and extraordinary array of fashion expressions, oscillating between bold and sculpted designs, oversized silhouettes, and translucent ensembles, all approached with an artistic flair. The fashion show unfolds with a diverse range of offerings, including suits paired with crop tops and low-rise, baggy trousers crafted from wool georgette and nappa leather, form-fitting tops, skirts, dresses, and alluring patent leather mini-dresses.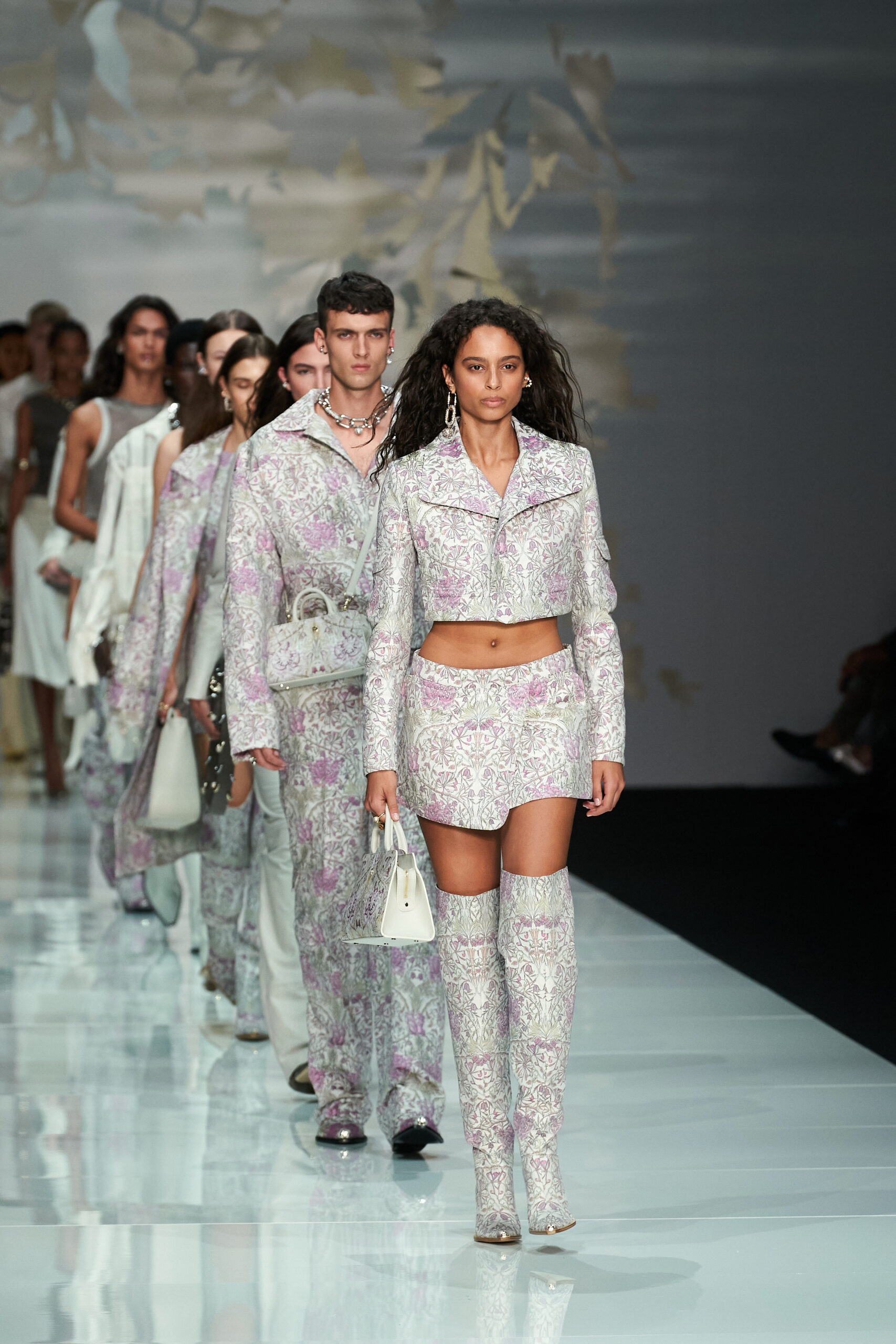 The runway also features printed tulle bodysuits adorned in the season's hallmark Honeysuckle pattern, creating a captivating tattoo-like effect when juxtaposed with oversized leather trench coats, utility jackets, and mini-skirts. Hypertube, a sheer silk fabric embellished with silicone flowers, crafts an artistic three-dimensional illusion on crop tops, tops, skirts, and dresses.
As a Munich-based brand with a rich heritage in leather craftsmanship, AIGNER spotlights its timeless leather goods at the show. Alongside classic must-have bags, the runway unveils new limited-edition pieces designed to complement AIGNER's grand return to Milan Fashion Week. In an exclusive fashion show debut, AIGNER presents its iconic CYBILL Bag in Stretch and Stretch Mini versions, each showcasing distinctive finishes— one in grained leather adorned with metallic studs in gold and silver, and the other in shiny leather featuring an elegant crocodile pattern.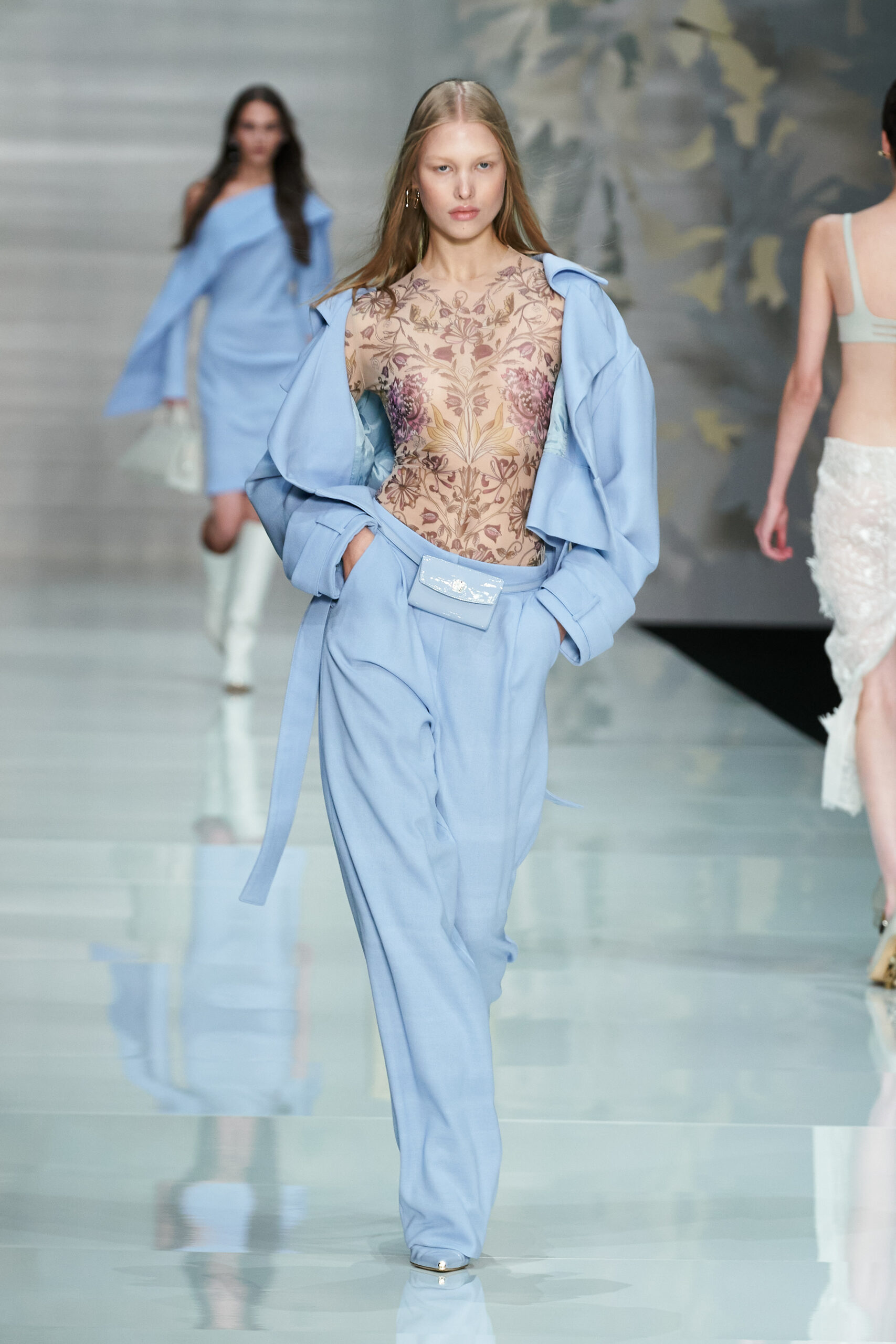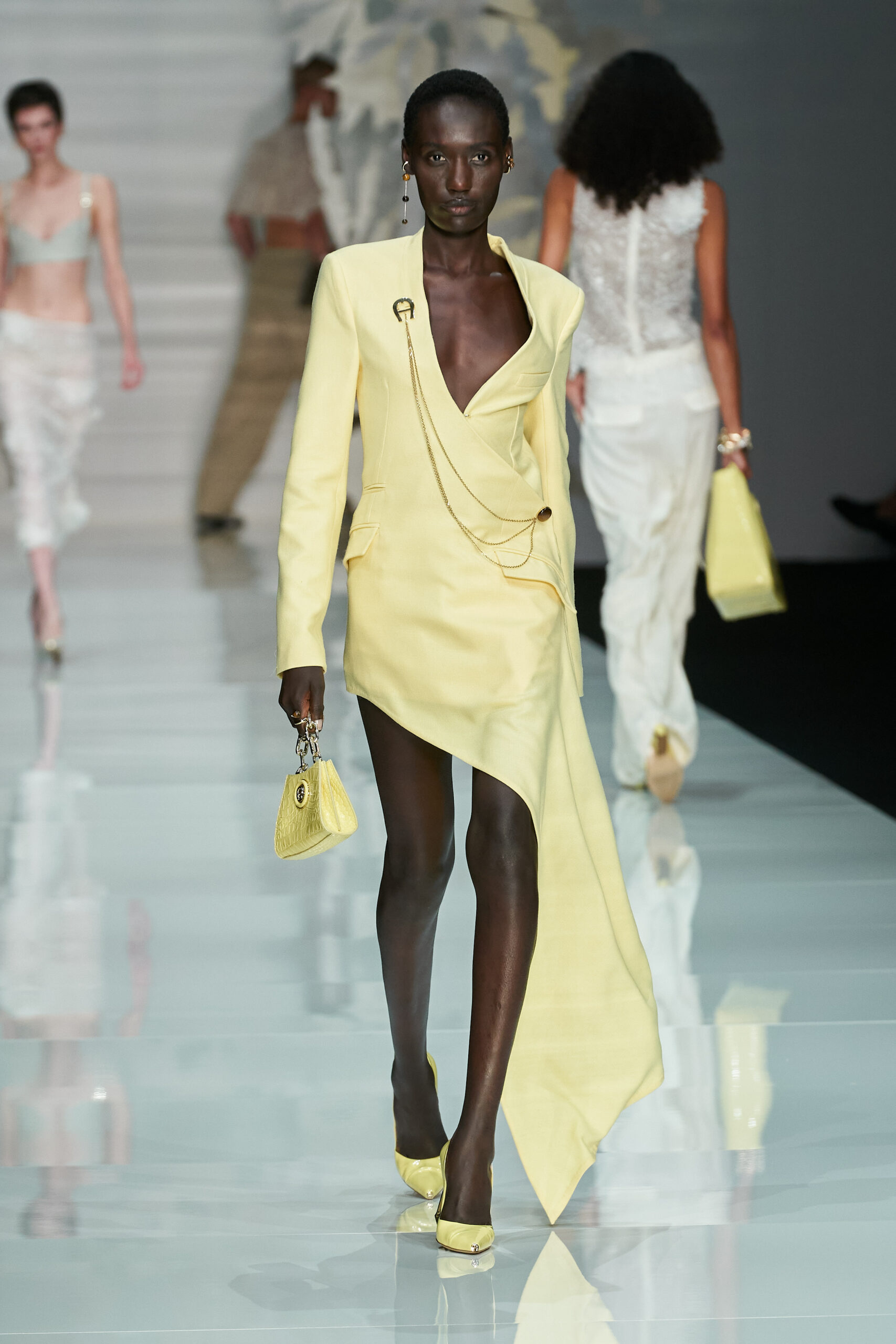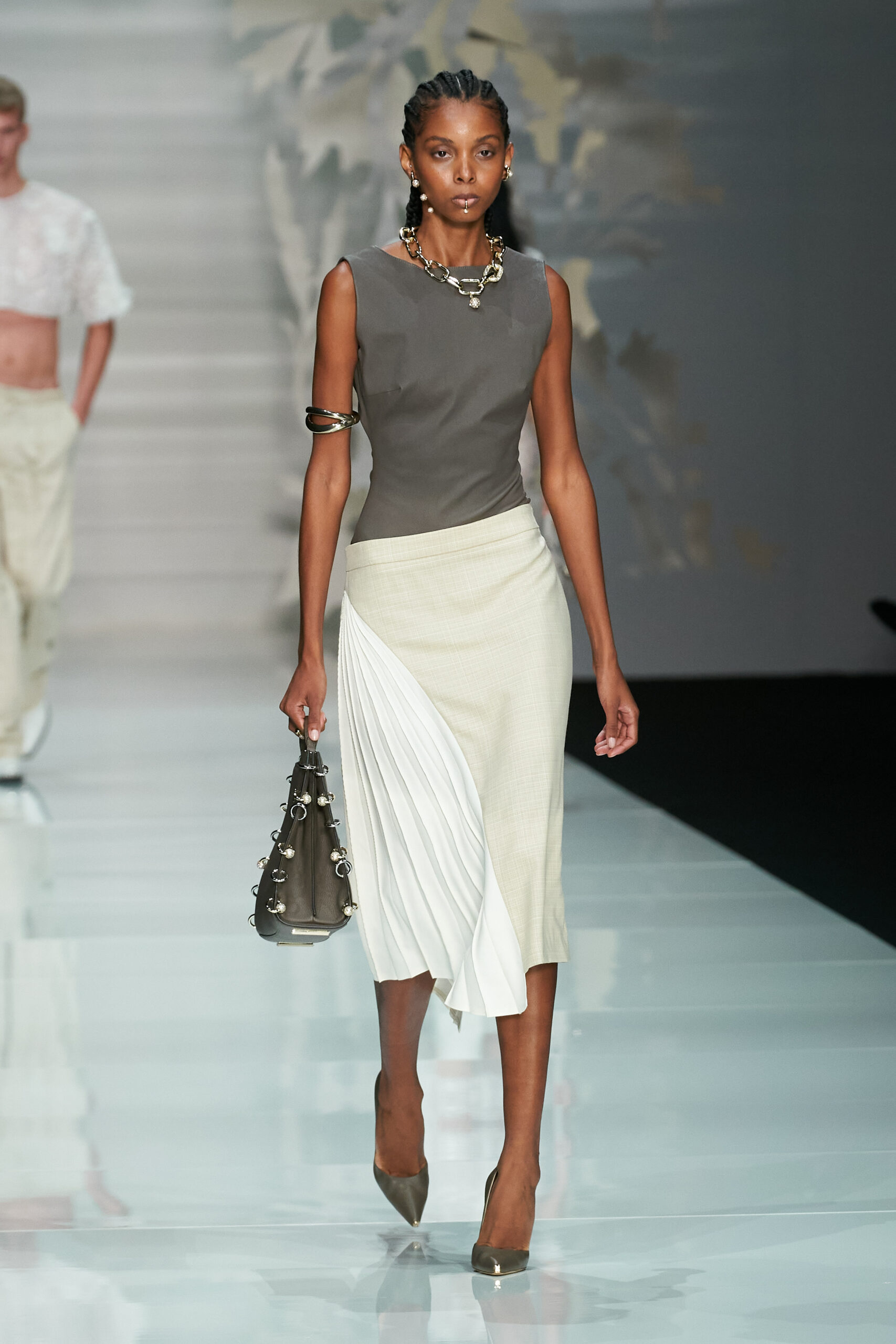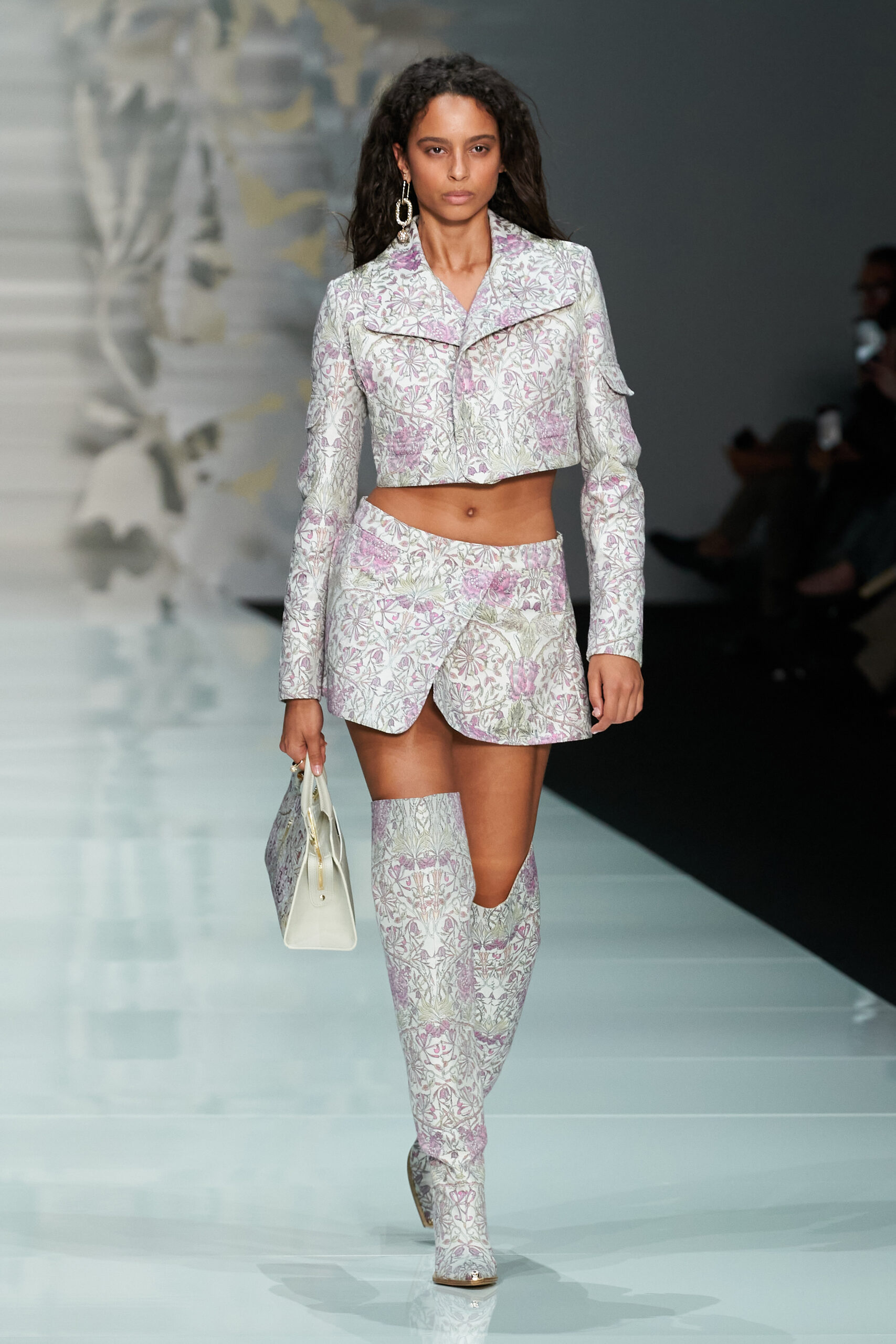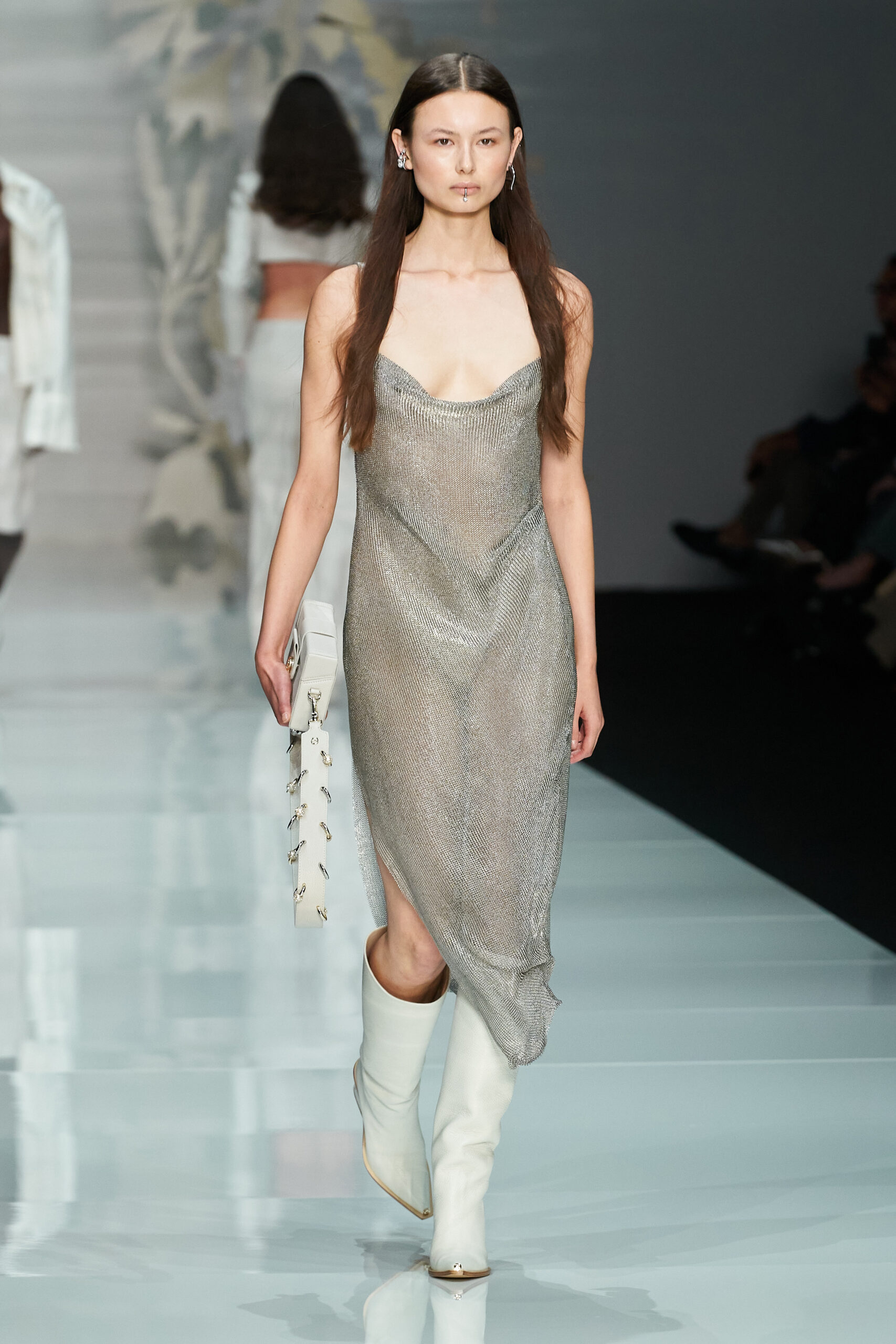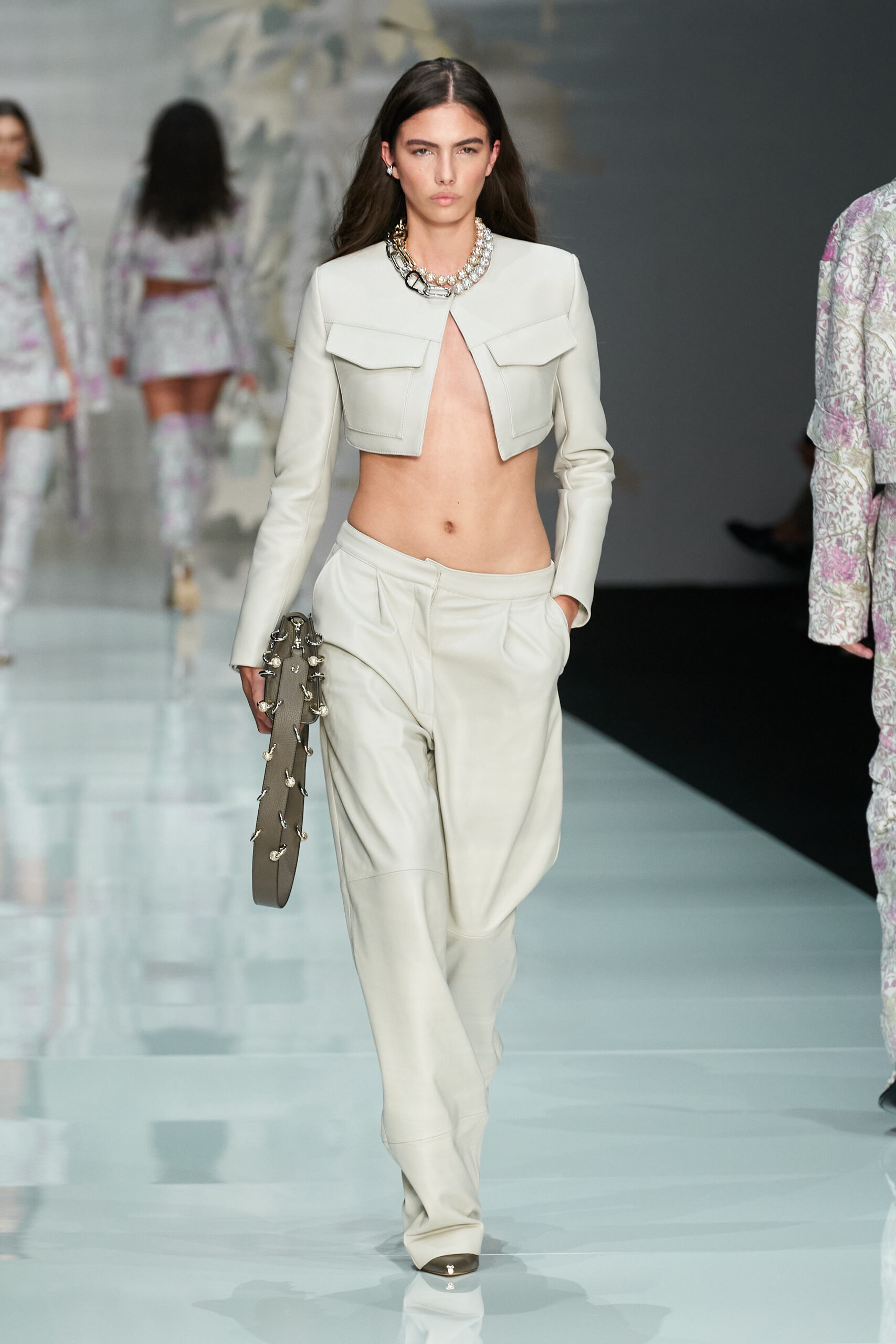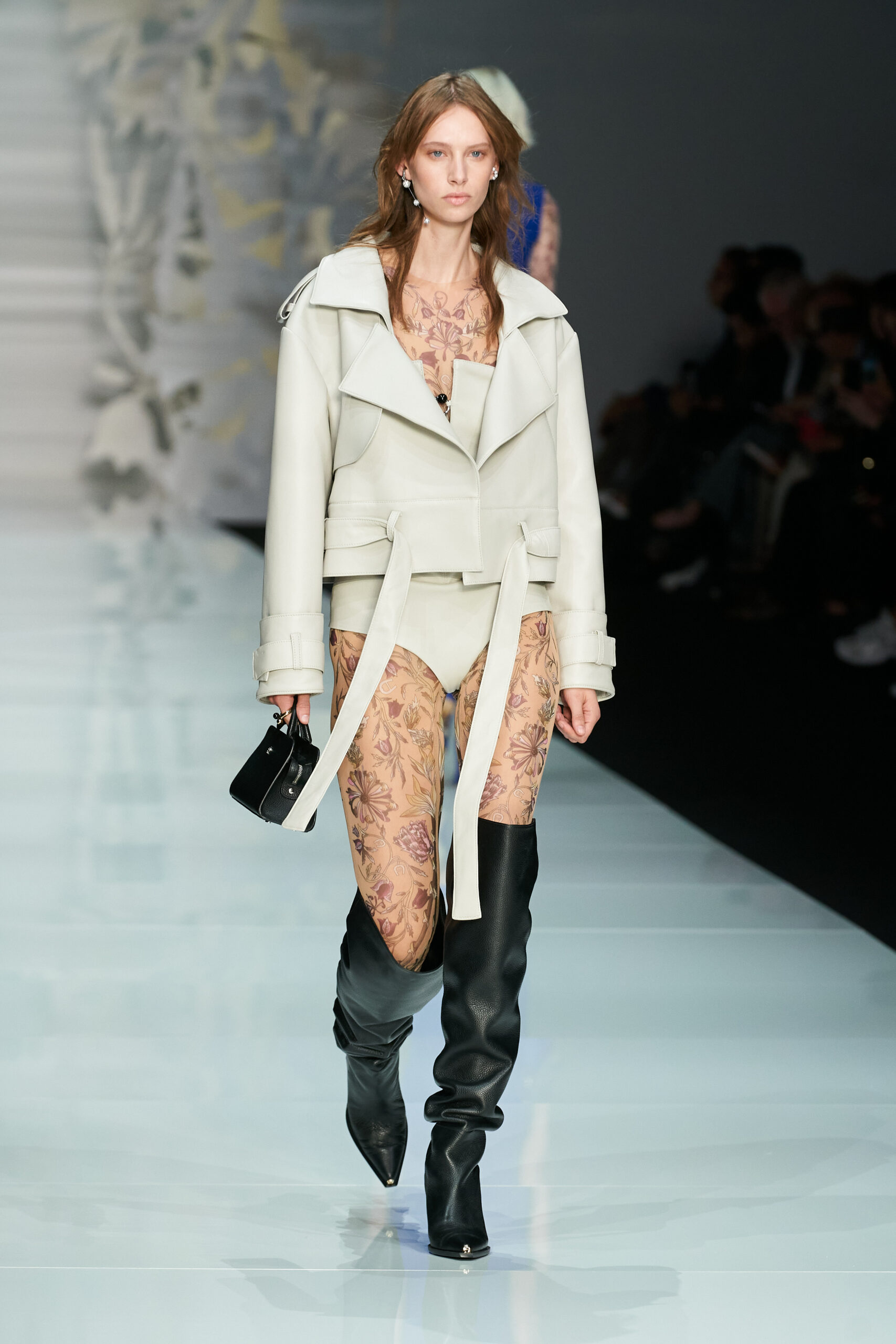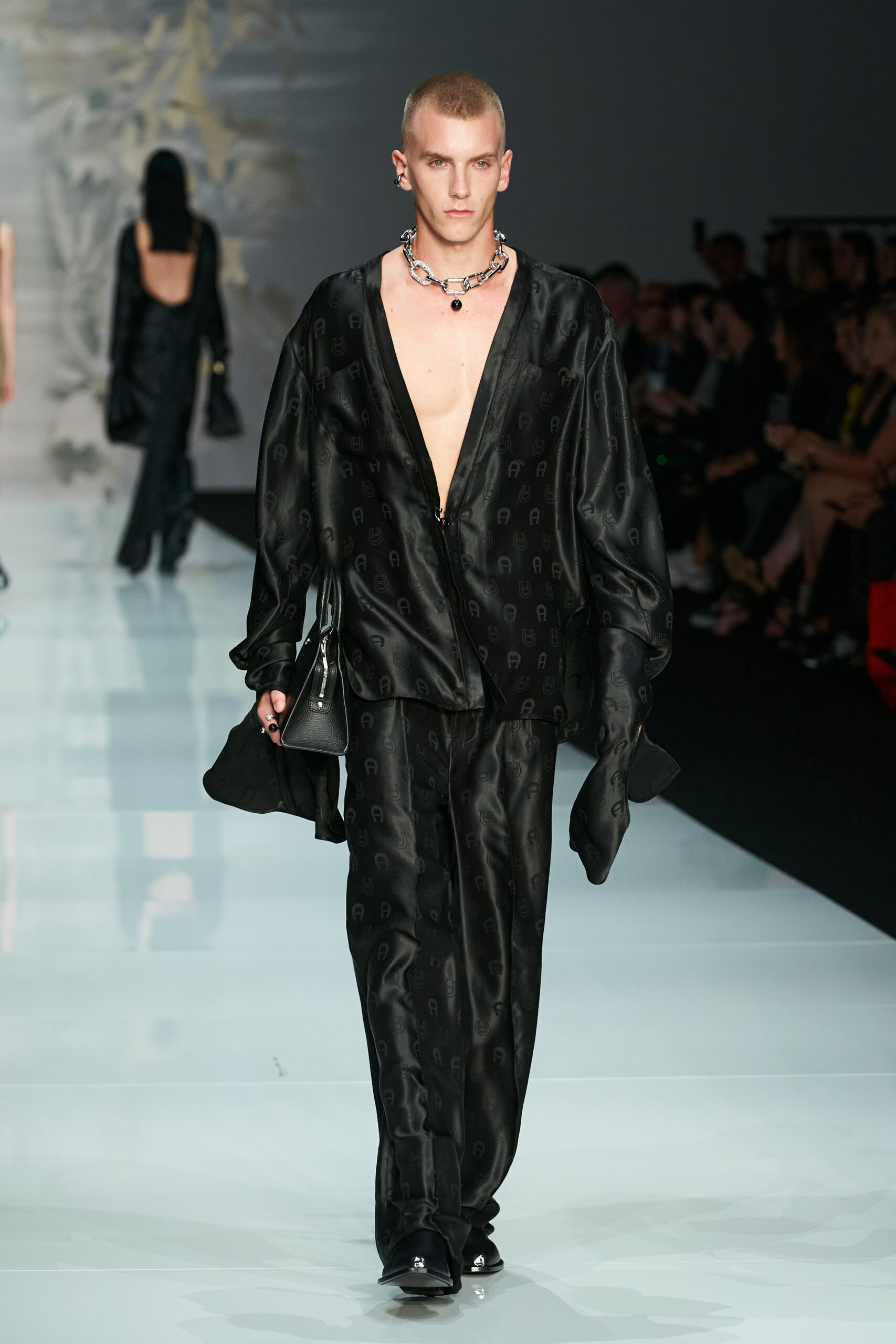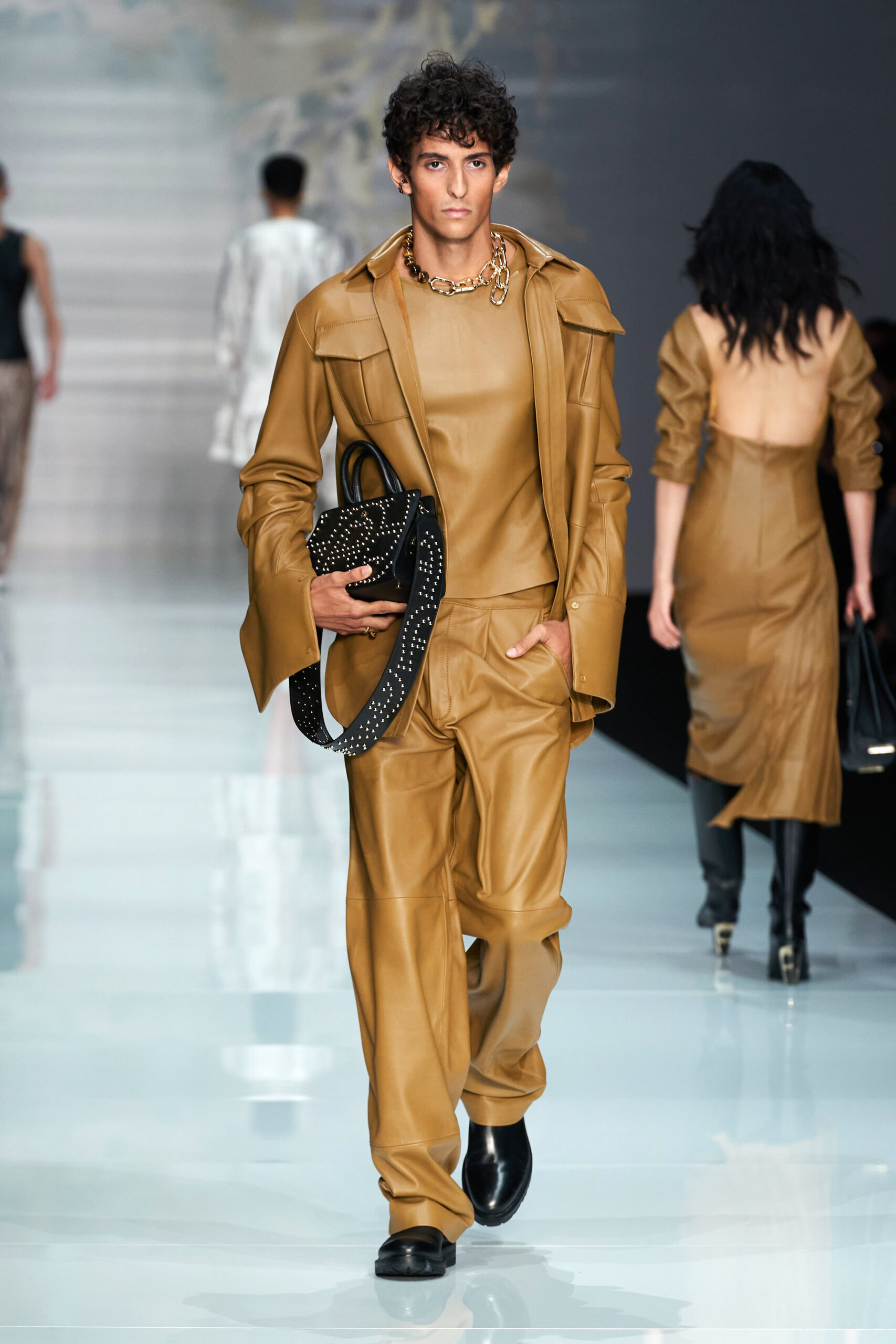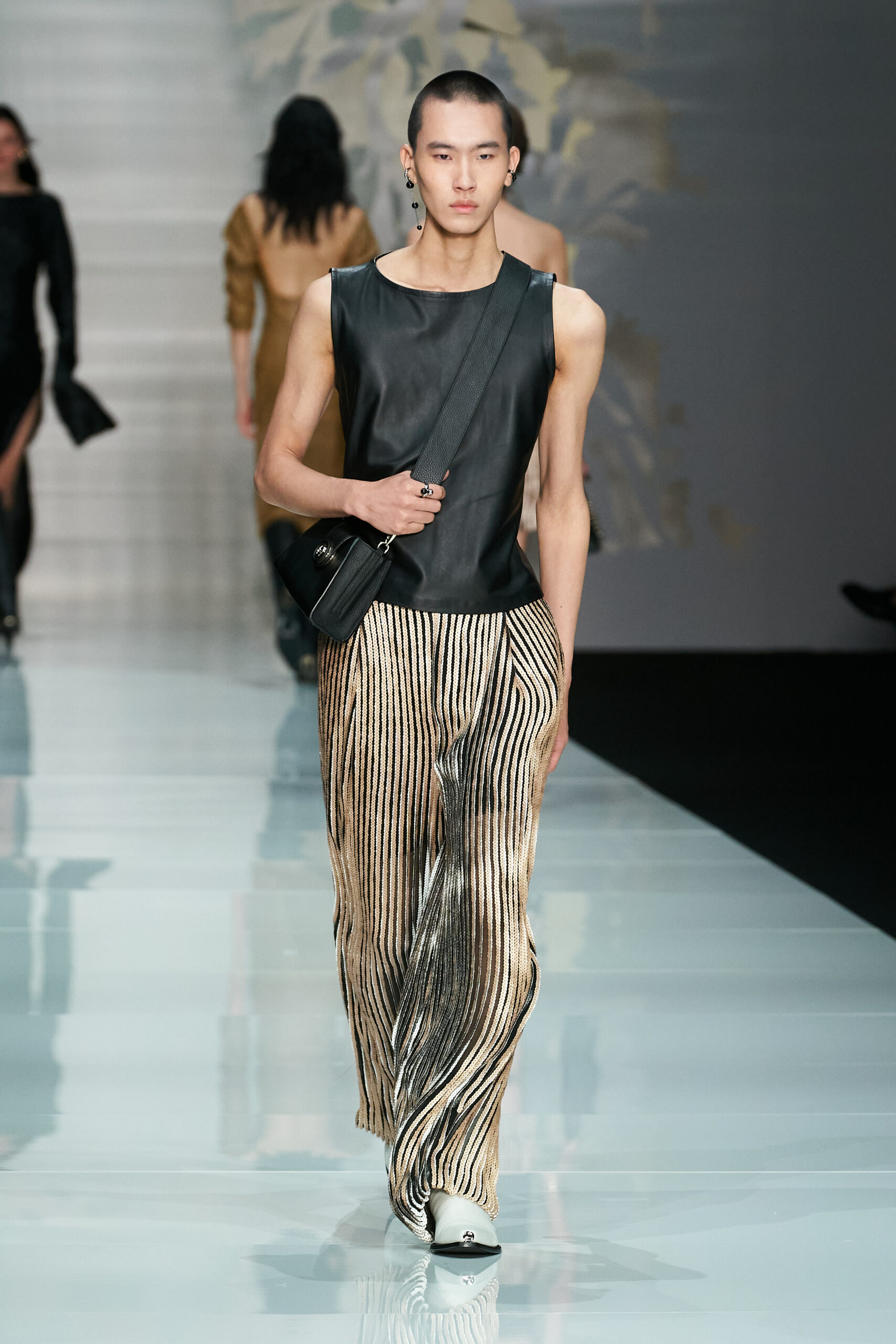 ALSO READ: THESE 6 FASHION PRESENTATIONS FROM #MFW IGNITE INSPIRATION AND OFFER A FEAST FOR THE EYES.