The post-pandemic 2020s party scene may not rival the extravagance of the Roaring 20s, but glamorous nightouts and sequin-clad gatherings have undoubtedly reappeared on our social calendars. With the festive season swiftly approaching–yes, it's closer than you think–now is the perfect time to shake things up in your "going out" wardrobe. Not sure where to begin? Nemozena is here to help.
The Nemozena Fall/Winter 2023 collection is designed to inject your wardrobe with a dose of glam and nostalgia. Inspired by the glory days of Studio 54, the Nemozena Fall/Winter 2023 collection is a tribute to the original party girls who once ruled the New York nightlife. Drawing inspiration from the disco era at Studio 54 and the supermodel hedonism of the '90s, this collection is a love letter to the audacious spirit of the original "It girls."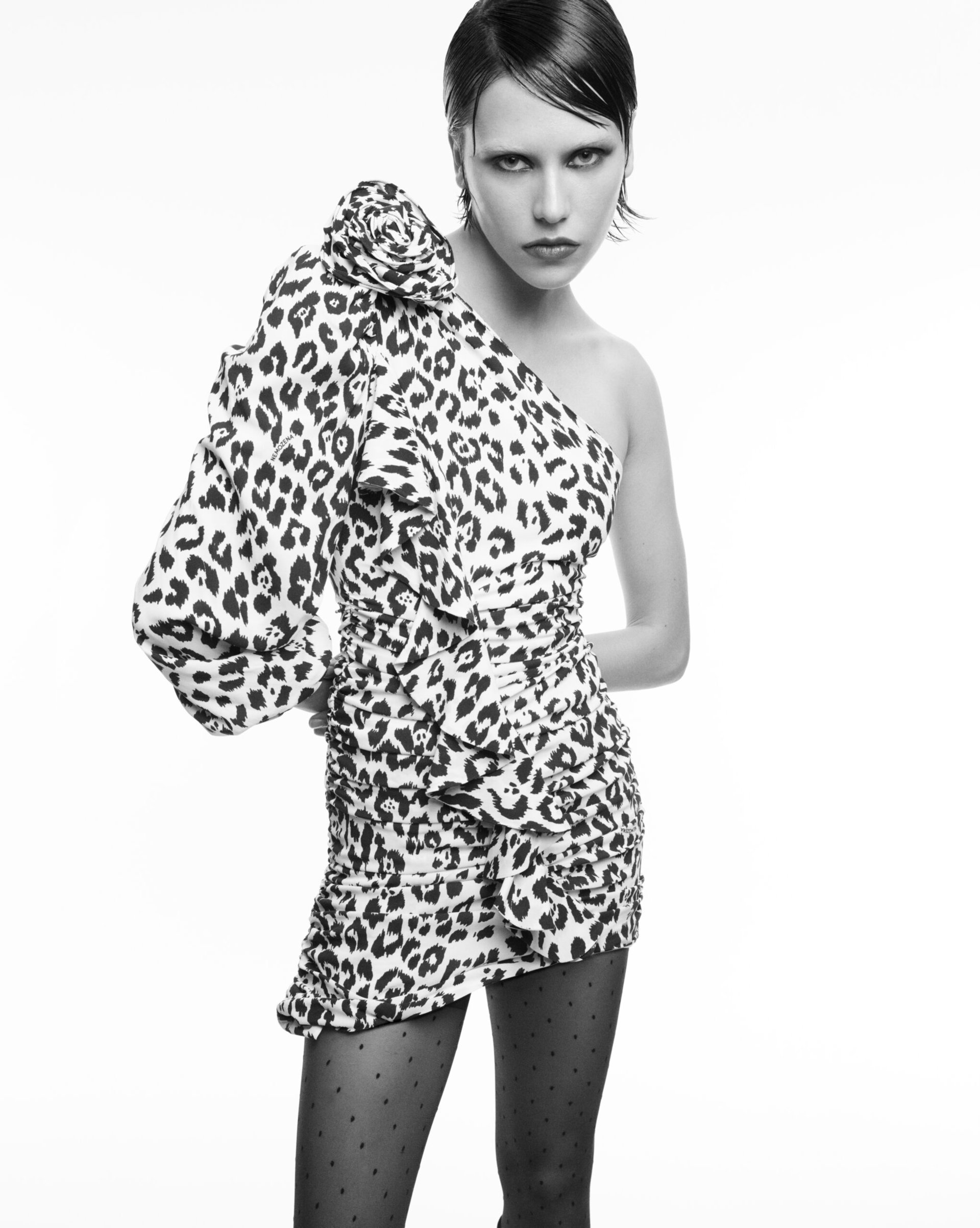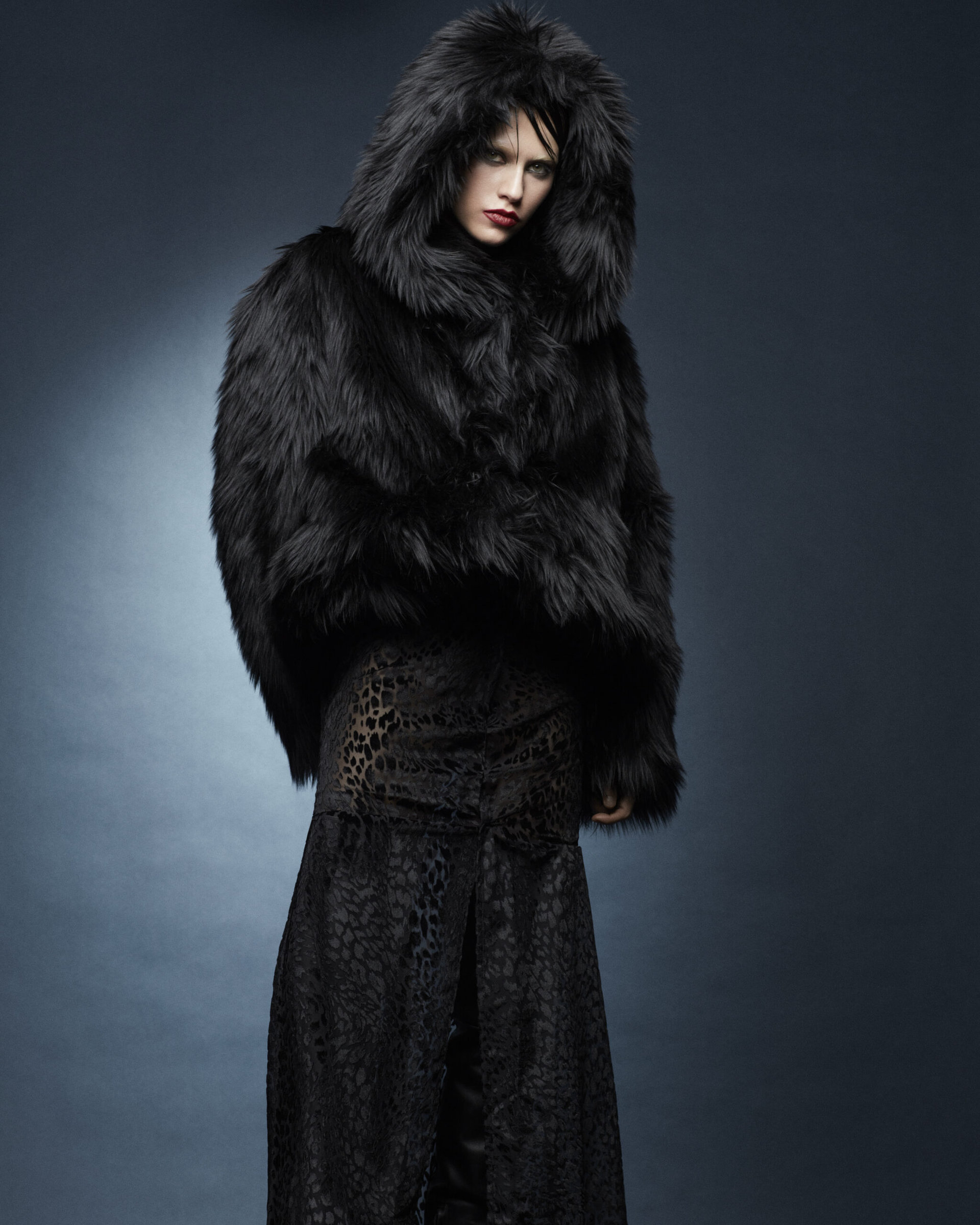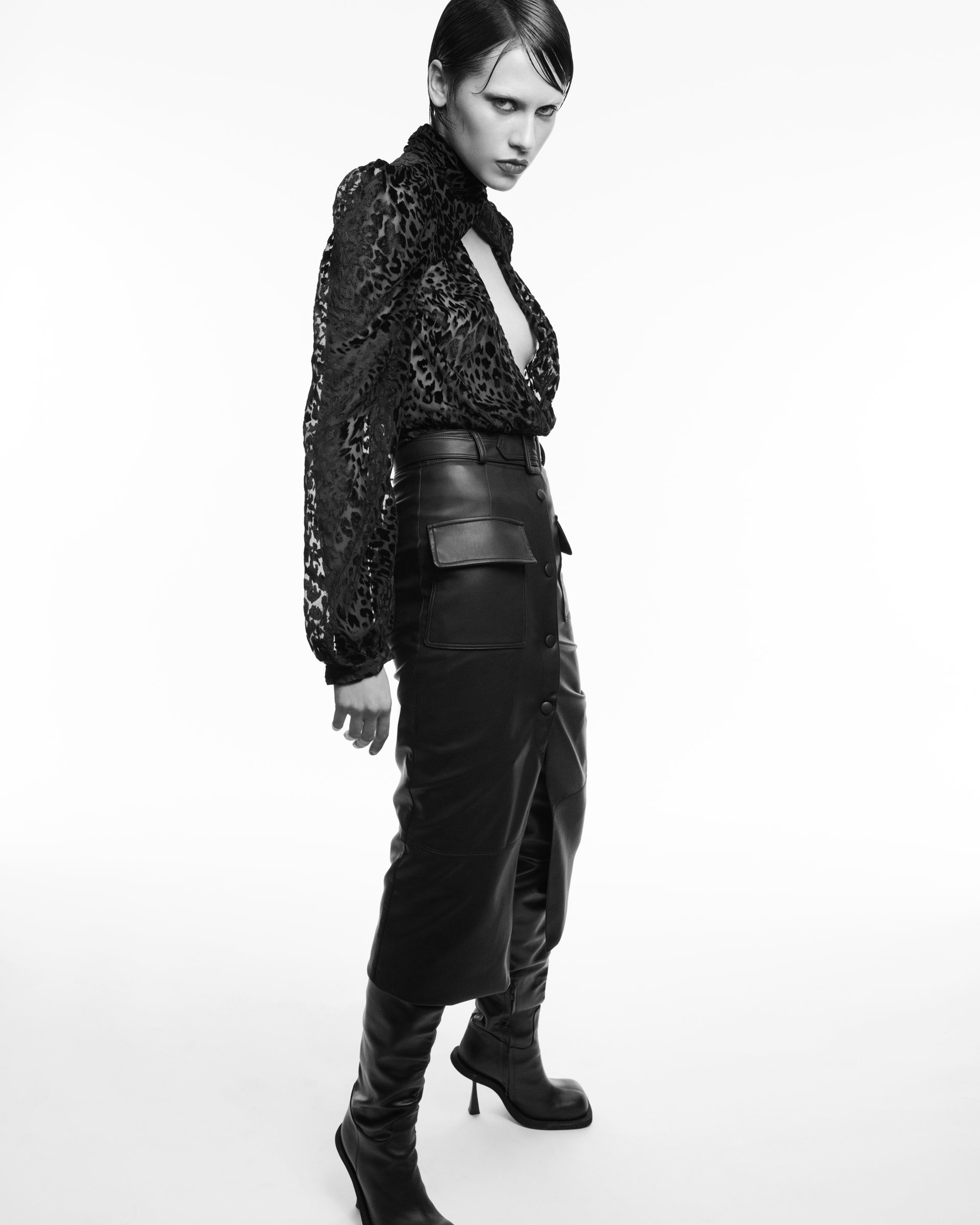 The Nemozena Fall/Winter 2023 collection encompasses diverse prints and styles that collide with floral motifs, oversized jackets, faux fur, and sparkling elements. The hero pieces of this collection deserve a spotlight of their own. An iconic one-shoulder jumpsuit and a vinyl one-piece capture the essence of Studio 54 perfectly. The dark-toned palette comes to life with pops of striking blue and floral motifs. Lurex and faux fur coexist harmoniously, while statement vinyl takes on an androgynous edge with a men's tailored jacket. Subtle hints of shimmer catch the light in all the right places, ensuring you're always the center of attention.
For those who love a touch of androgyny, the Nemozena Fall/Winter 2023 collection also features a pinstripe men's jacket, adding a dash of gender-fluid style. Sculptural shapes and exaggerated shoulders pair perfectly with skin-tight silhouettes and ultra-short hemlines, creating a daring, confident look that's ready for the night ahead.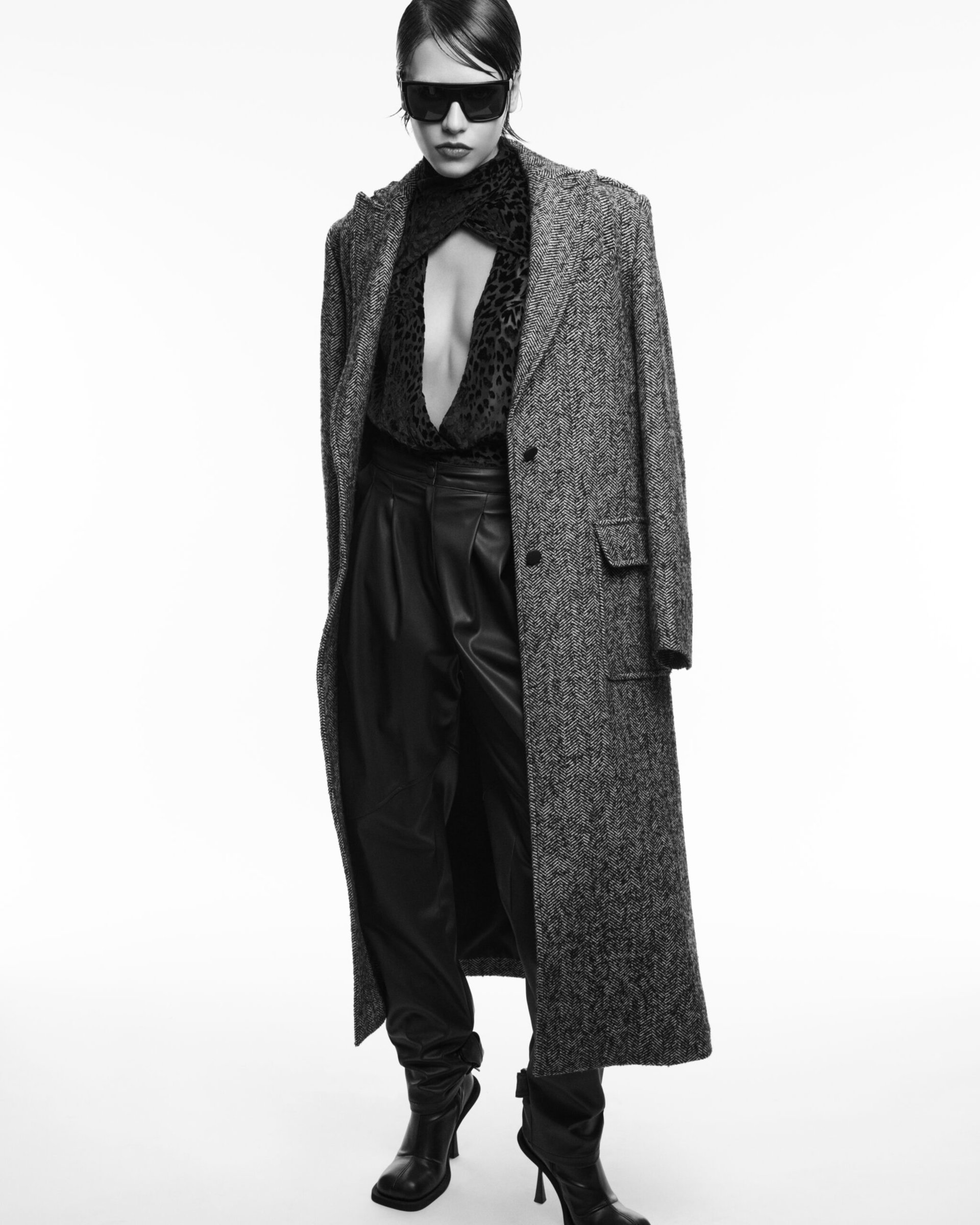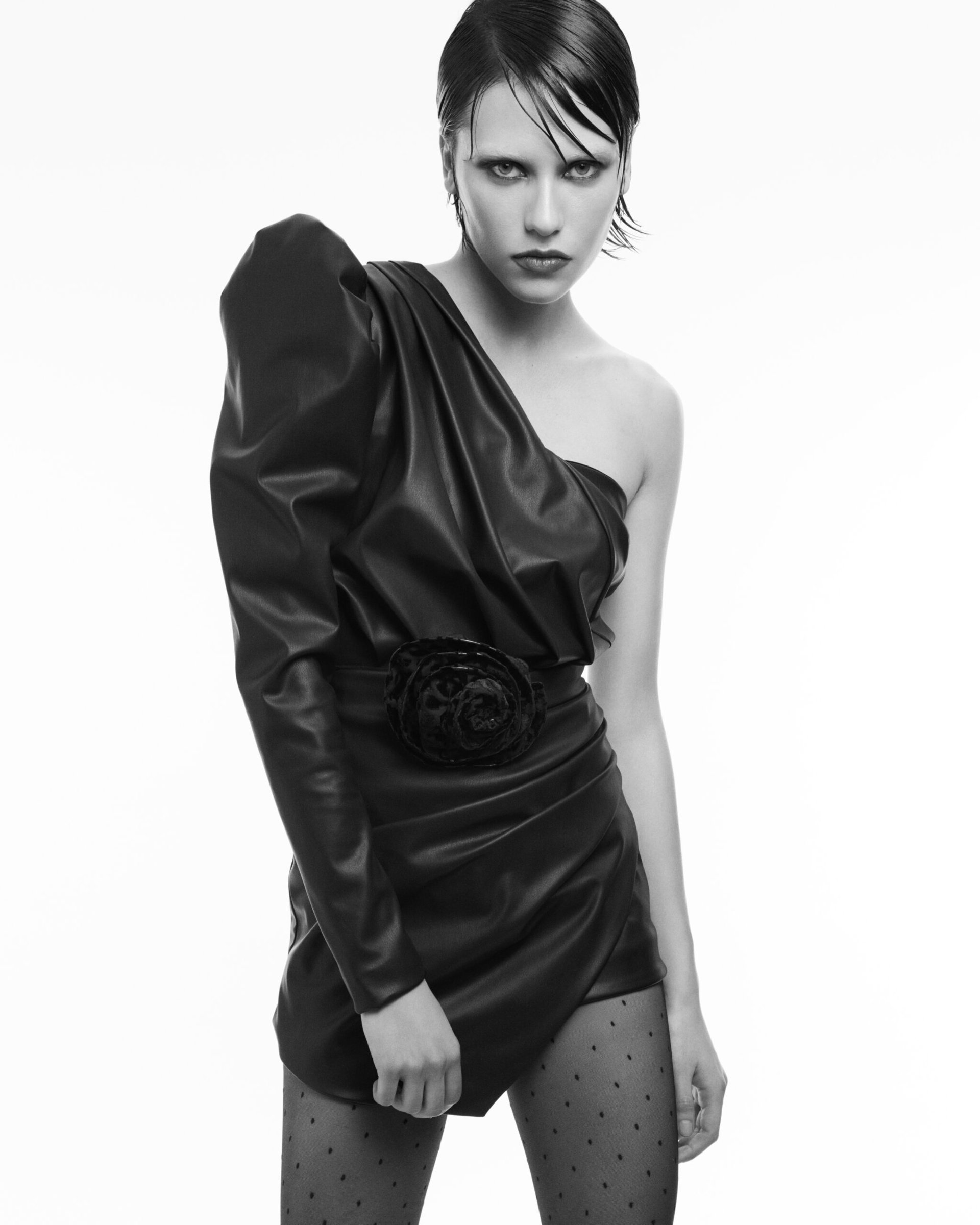 In a juxtaposition of a feminine mood with masculine accents, the collection is a nod to the power dressing of the late '80s and '90s. This collection is the definition of high glamour, free-spirited playfulness, and after-dark escapades, crafted for those who want to dance the night away in style.
The Nemozena's commitment to sustainable production practices is evident throughout the collection. Faux fur, faux shearling, and vegan leather populate the collection. This emphasis on eco-friendly materials showcases the brand's dedication to a more sustainable and responsible fashion future.
In a world where fashion is constantly evolving, the Nemozena Fall/Winter 2023 collection takes us on a journey back to a time of fabulous nightouts, audacious style, and unforgettable moments.
ALSO READ: THINK YOU CAN DANCE? WAIT TILL BURO SHOWS YOU HOW SS.HH.A.N.A & FENDI UNLEASHED THE ORIGAMI BAG.