Graceful moves and chic grooves 😉 Step into a world where fashion takes center stage and movement becomes an art form. In our latest fashion editorial, we bring you the captivating fusion of style and dance, featuring the remarkable rising pop star, Ss.hh.a.n.a, as she gracefully navigates the world of Fendi's newest must-have: the Origami bag. Join us as we explore the dynamic interplay of fashion and rhythm, showcasing the versatility and elegance of Fendi's latest creation in the hands of a true artist.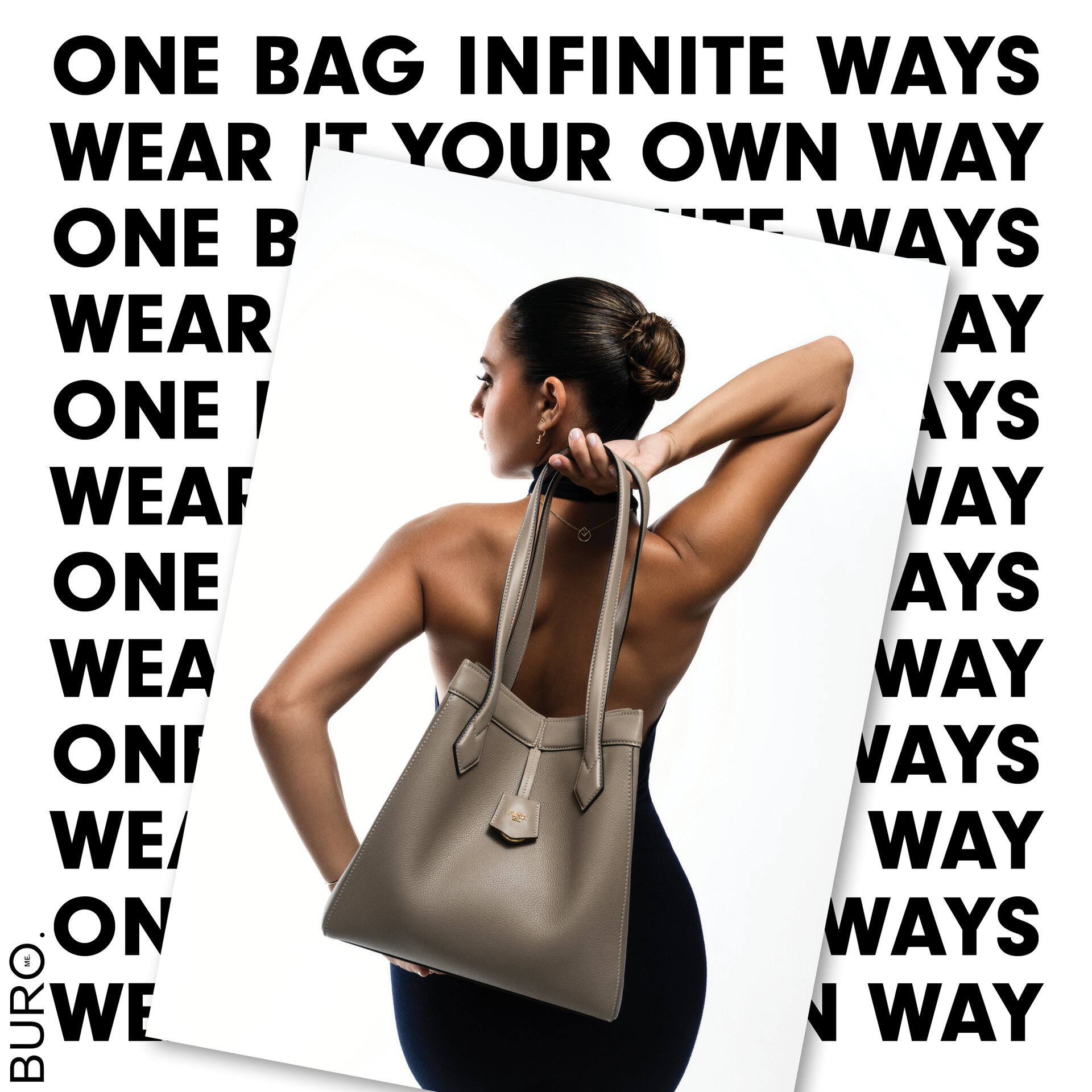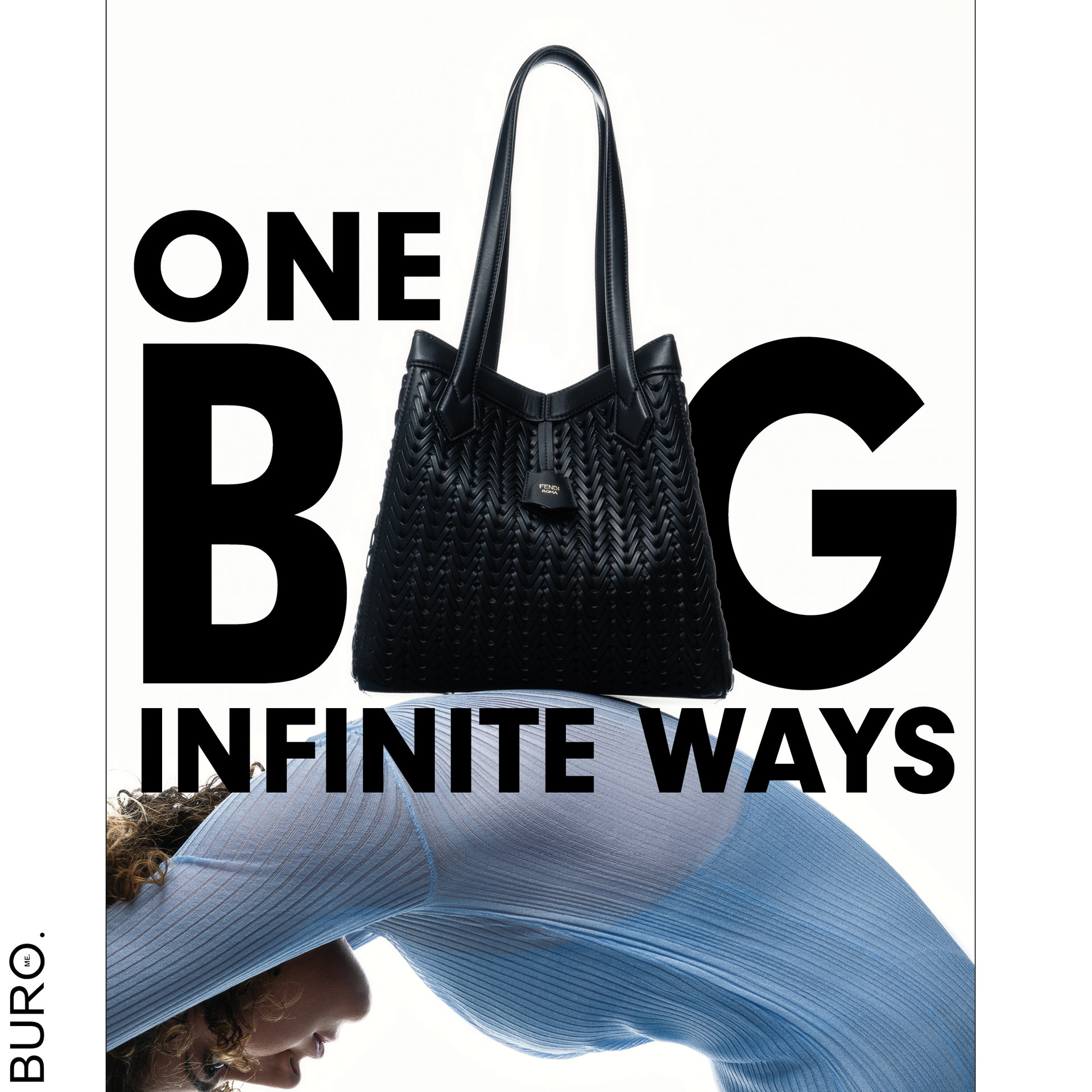 The FENDI Origami bag boasts small leather straps on its sides that serve a functional purpose, allowing the bag to be effortlessly opened when pulled. This feature embodies the playful and versatile spirit that defines FENDI Maison. Adorning the exterior is an exquisite pendant, complete with golden metal FENDI Roma lettering, harmonizing with the accompanying key ring. It's available in three impeccable sizes: a capacious carry-all, a versatile everyday medium, and a petite version with extended handles for comfortable shoulder wear. With its dual functionality and sleek, uncluttered silhouette, it serves as the ideal accessory for seamlessly transitioning through everyday activities.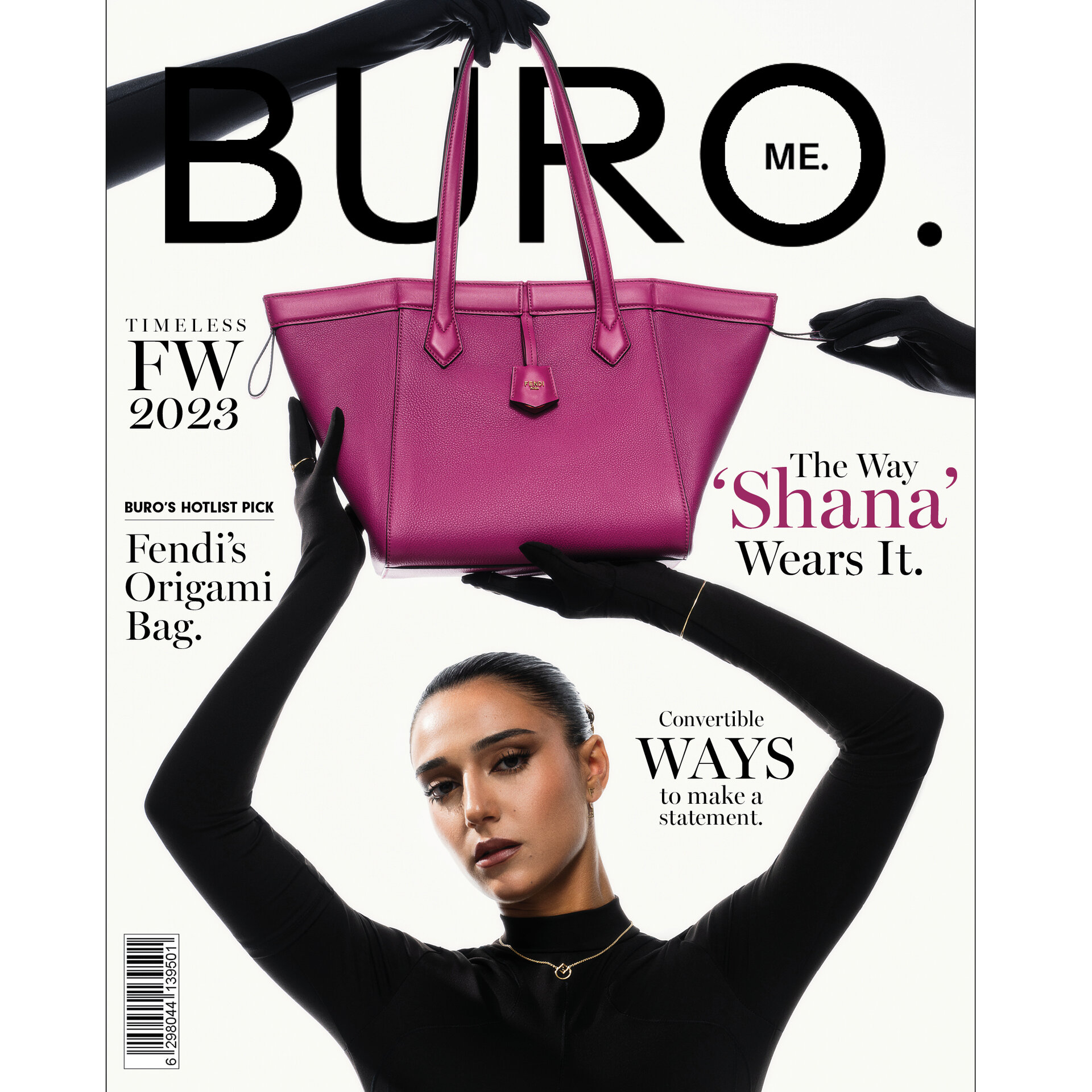 The supple grained leather selected for the FENDI Origami is elevated by a sophisticated palette, including classic black and white, refined taupe, and vibrant ciclamino pink. For those who appreciate timeless elegance, the iconic FF logo jacquard makes an appearance in the classic tobacco-brown hue. Furthermore, there are opulent variations in intricately woven leather, meticulously handcrafted by skilled FENDI artisans. For a dash of flair, the large size is adorned with a shearling version of the iconic FF logo, creating a striking bicolour effect with captivating three-dimensional textures.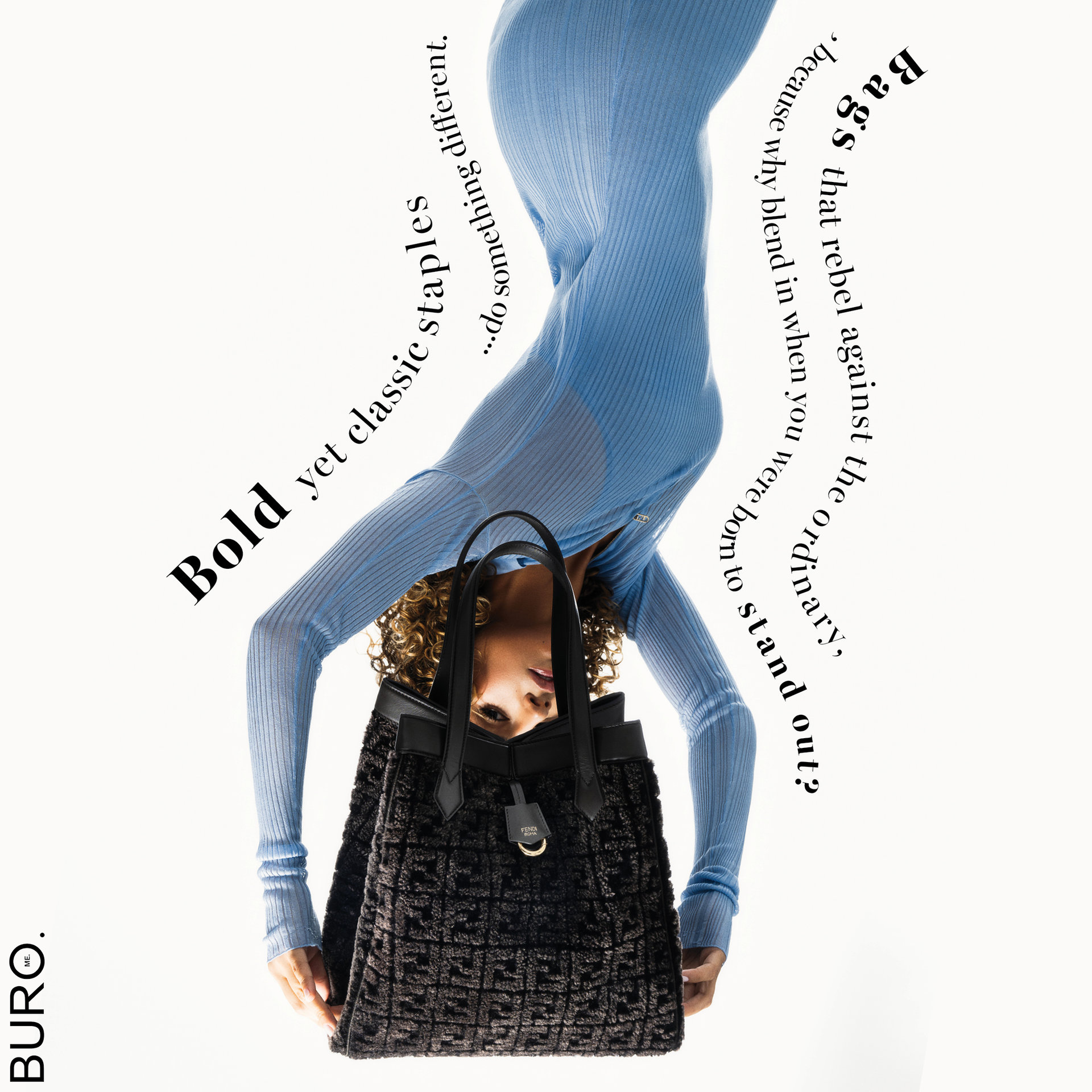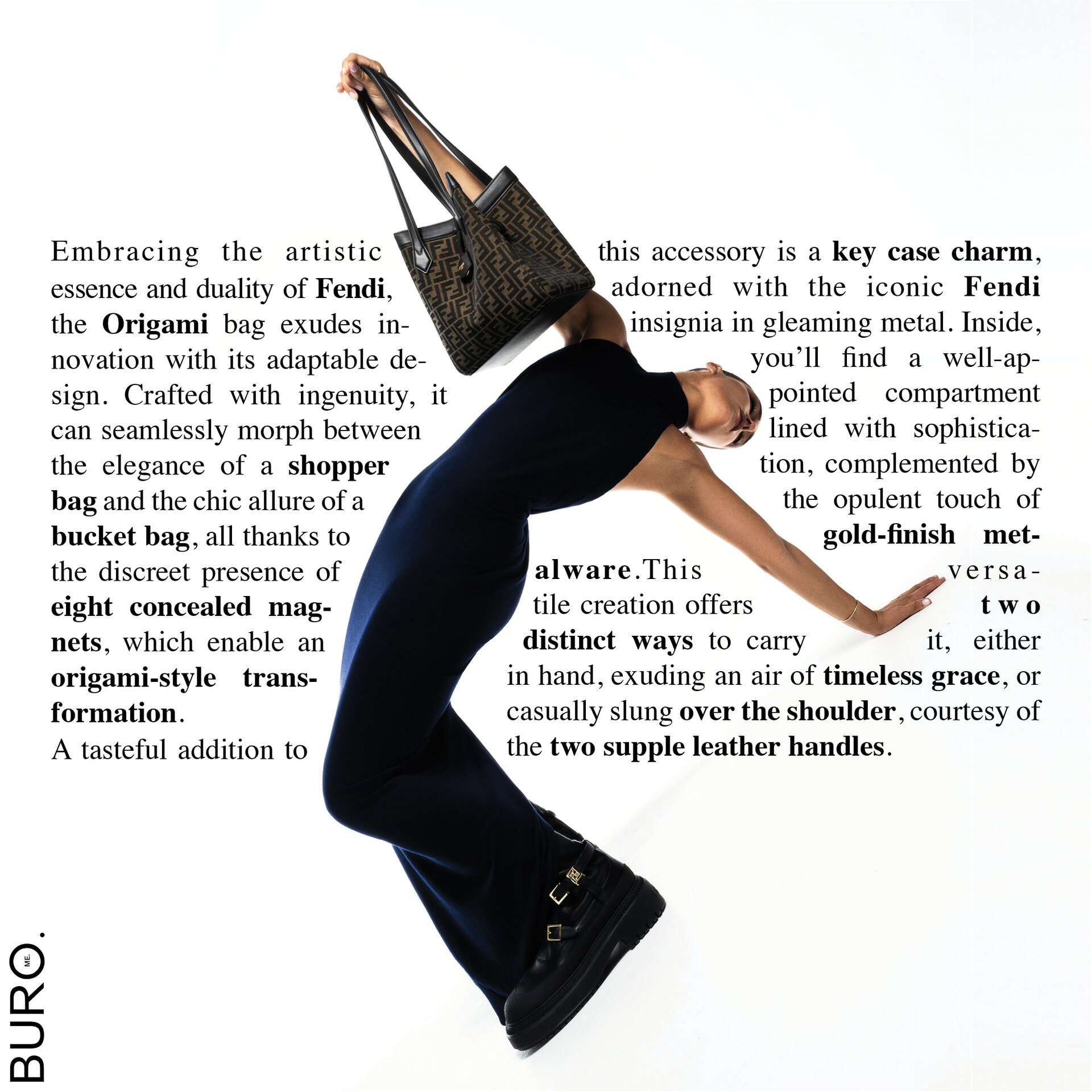 Photographer: Abdulla Emaz l Creative Director: Jessica Bounni l Assistant Stylist: Sanika Tipnis l HMUA: Ivan Kuz l Talent: Ss.hh.a.n.a .
ALSO READ: FENDI ORIGAMI: BAG OF MANY STYLES, DANCE OF INFINITE MOVES.