Fashion isn't just about clothes, it can be a powerful tool for enacting real social change, too. When the pandemic hit, Miuccia Prada opted to change course with the usual campaign strategy. Instead, opting to team up with the auction house Sotheby's to raise funds for UNESCO's Covid-19 Global Education Coalition. The unique auction, entitled Tools of Memory, will take place online from October 2, through to October 15.
The pieces available for auction include layered fringes to deconstructed pleats, geometric prints, knitwear looks from the house's FW2020 presentations. "Each outfit is unique; the clothing, shoes, and accessories worn by the models for fittings and on the catwalk," according to Sotheby's website.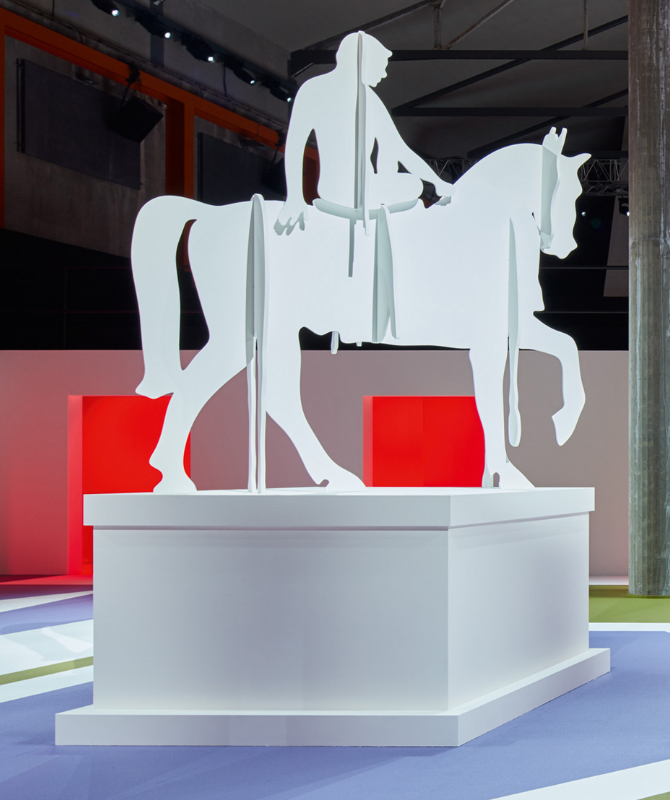 Alongside unique items from both men's and women's AW20 shows (the very last collection created before Raf Simons' arrival), bidders can also expect seat cards, stage props, including sculptures (designed by OMA founder Rem Koolhaas), vinyl from the runway music from soundscape-r extraordinaire Frédéric Sanchez, polaroids of fittings, and even exclusive backstage photography by Daniel Arnold, Phil Meech or Gigi Hadid.
There will also be one never-before-seen collector item for Prada fans: a pastel blue dress with a beaded neckline, that was created for the show (at the very last moment Miuccia Prada decided to feature the same prototype in a different colour on the final catwalk).
"The clothes are objects of desire," explains Miuccia Prada. "That remind us of emotion and experience: tools of memory of a precise moment within fashion and time, that at times can even help the future."
Now, relive Prada's co-designed show with Raf Simons.