Keeping up with the brand's penchant for immersive experiences, the evening promised a captivating blend of entertainment. On arrival, guests were whisked away by boats and ferried to the historic Pont Neuf in Paris that served as the show's runway. Located at the foot of Louis Vuitton's headquarters, the oldest bridge in the city was transformed into a colossal masterpiece adorned with a striking gold 'Damier' pattern—a homage to the iconic codes that define Louis Vuitton's legacy. For Williams, the bridge also embodied a metaphorical connection between Paris and his home state, Virginia.
With a star-studded ensemble that included the likes of Beyoncé, Jay-Z, Rihanna, A$AP Rocky, Naomi Campbell, Kim Kardashian, Lewis Hamilton, and freshly-minted brand ambassador Zendaya, as well as the Who's Who of the fashion world, taking up the front rows, the Louis Vuitton Men's Spring/Summer 2024 show was a testament to the boundless talent and creative vision of Pharrell Williams.
Inspired by the universal source of life, the sun, William's debut collection showcased rays of graphics, a warm color palette, and glistening surface decorations that adorned clothes and accessories. The 'LVers' emblem– a clever twist on Virginia's slogan "Virginia Is for Lovers"–appeared throughout the collection, seamlessly blending Williams' roots with Louis Vuitton. However, it was the bold reimagination of Louis Vuitton's distinctive 'Damier' print that marked the new Williams-heralded era for the brand.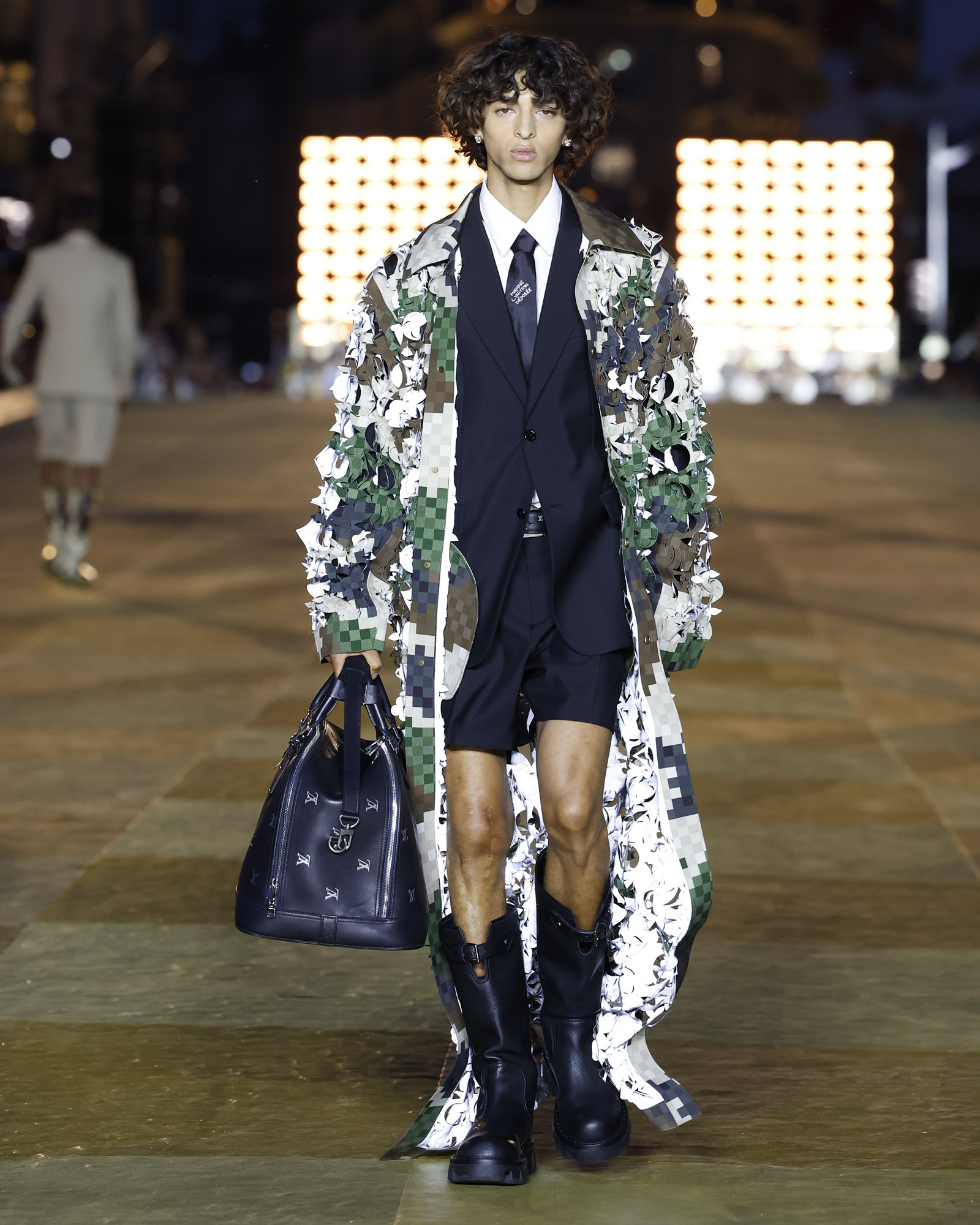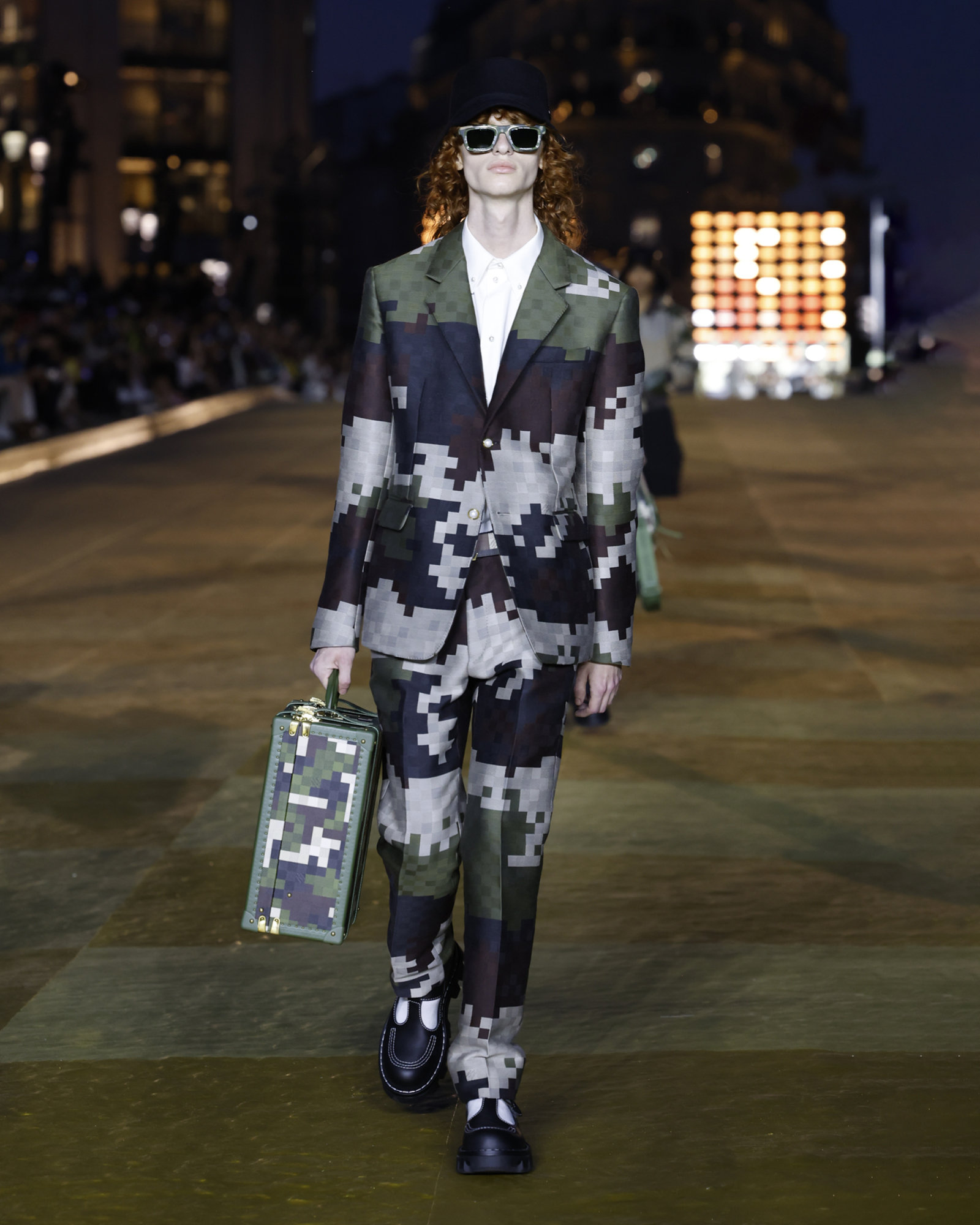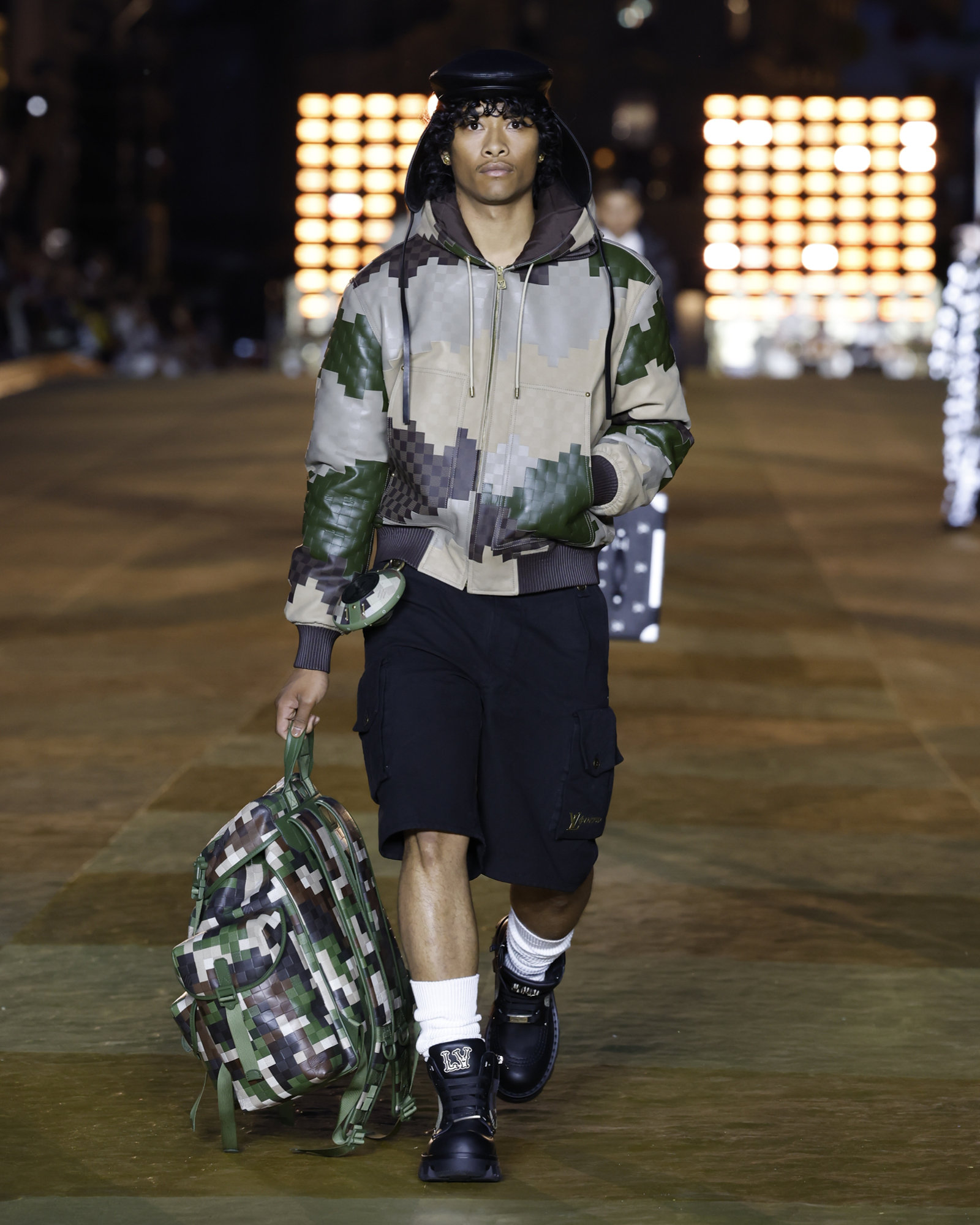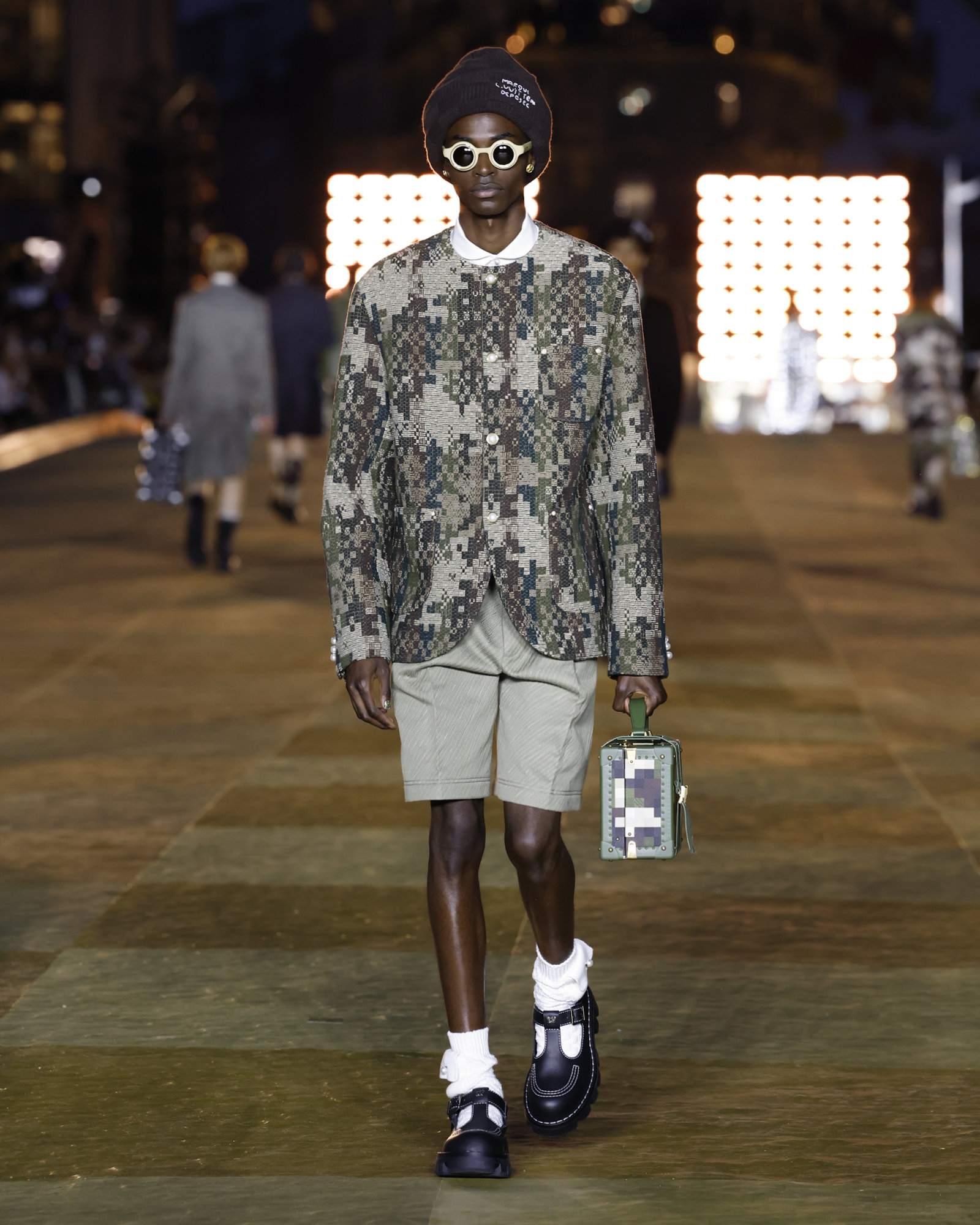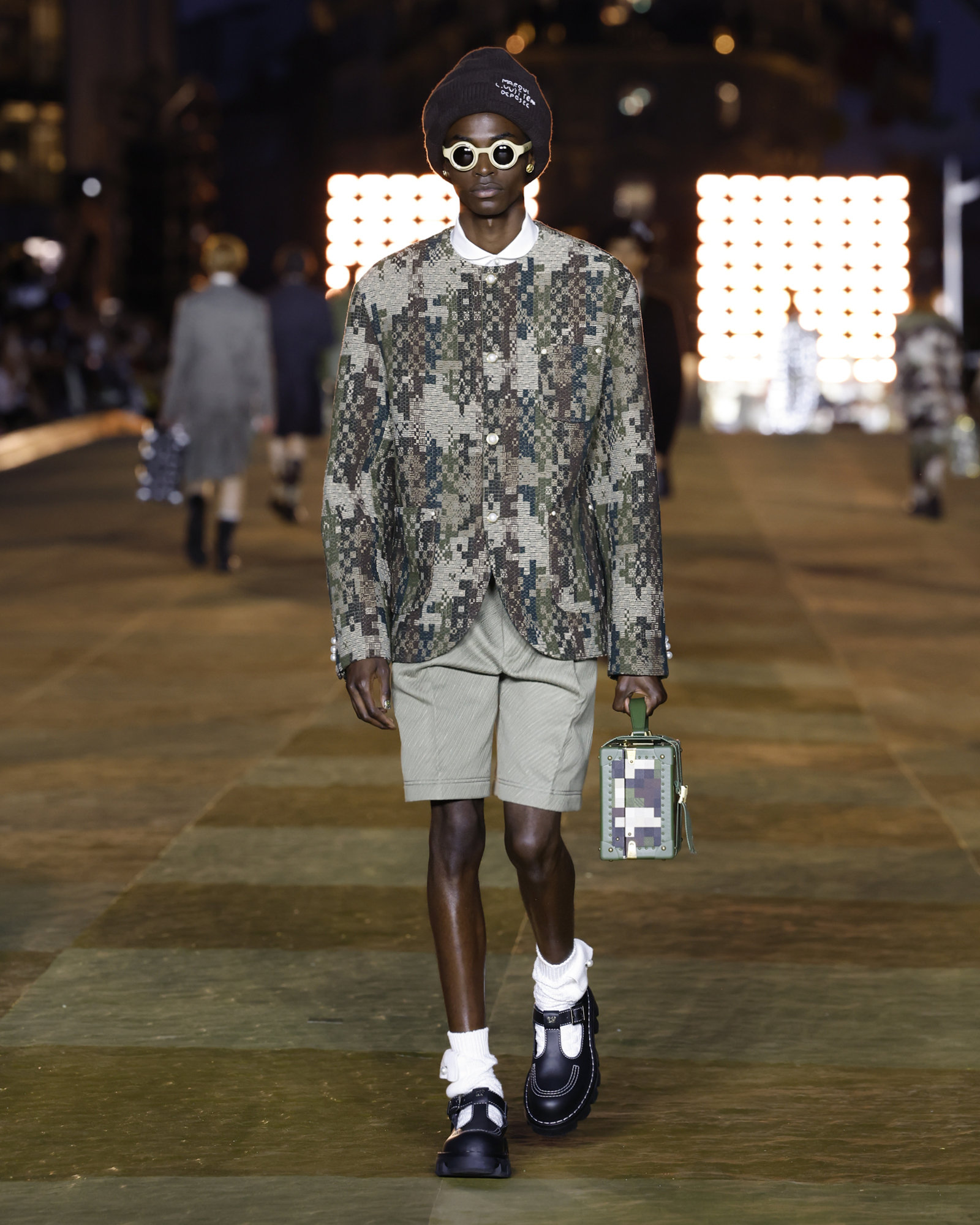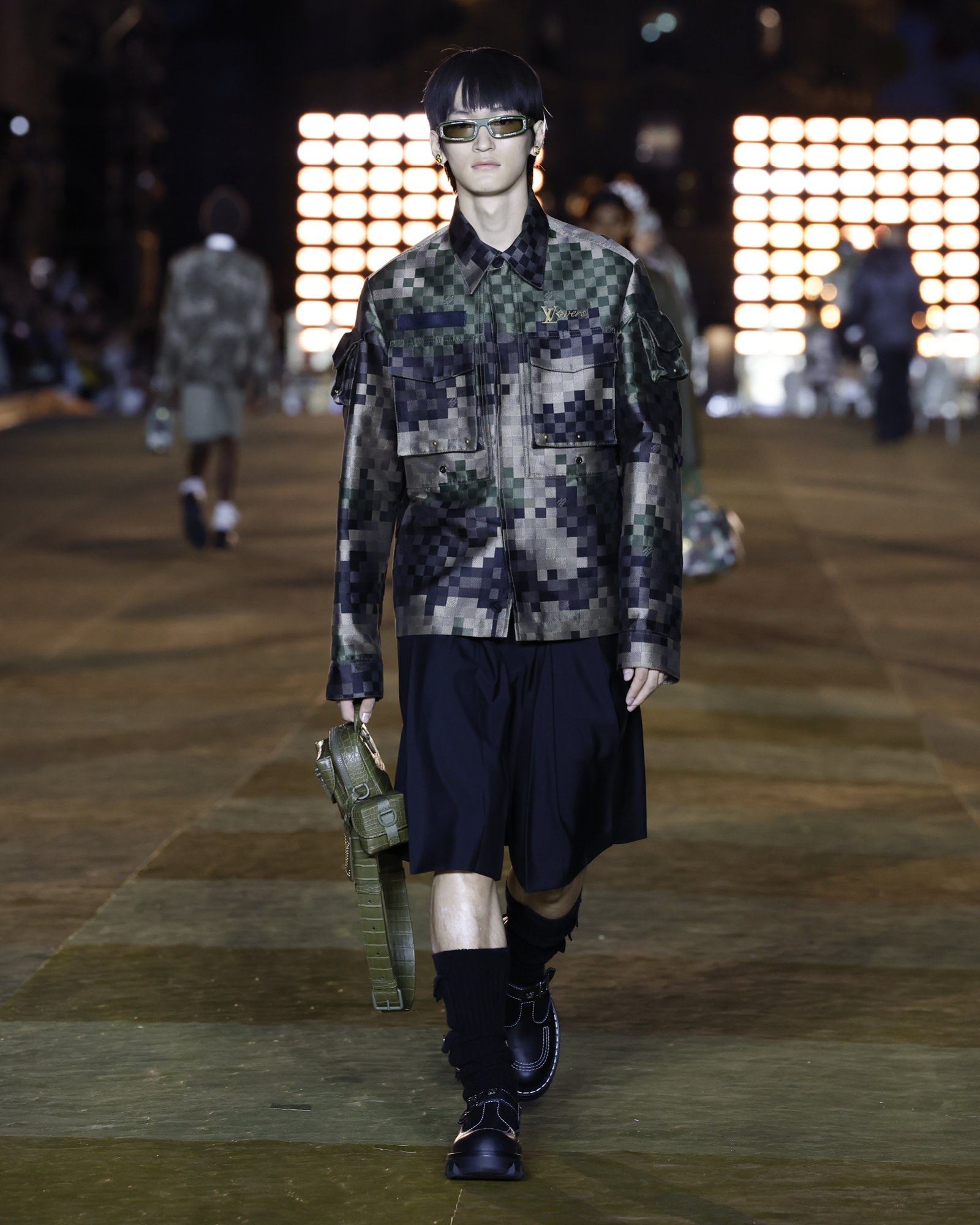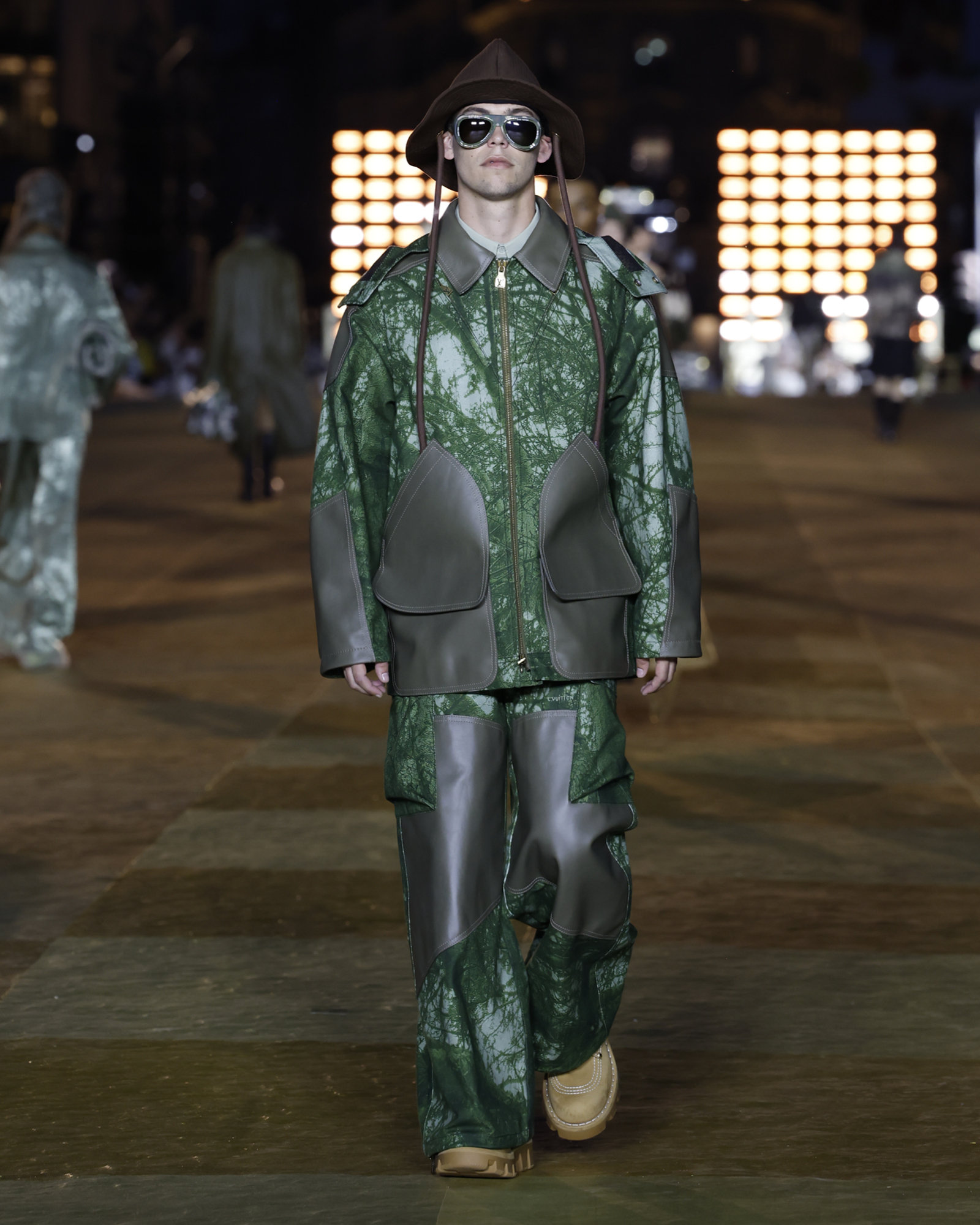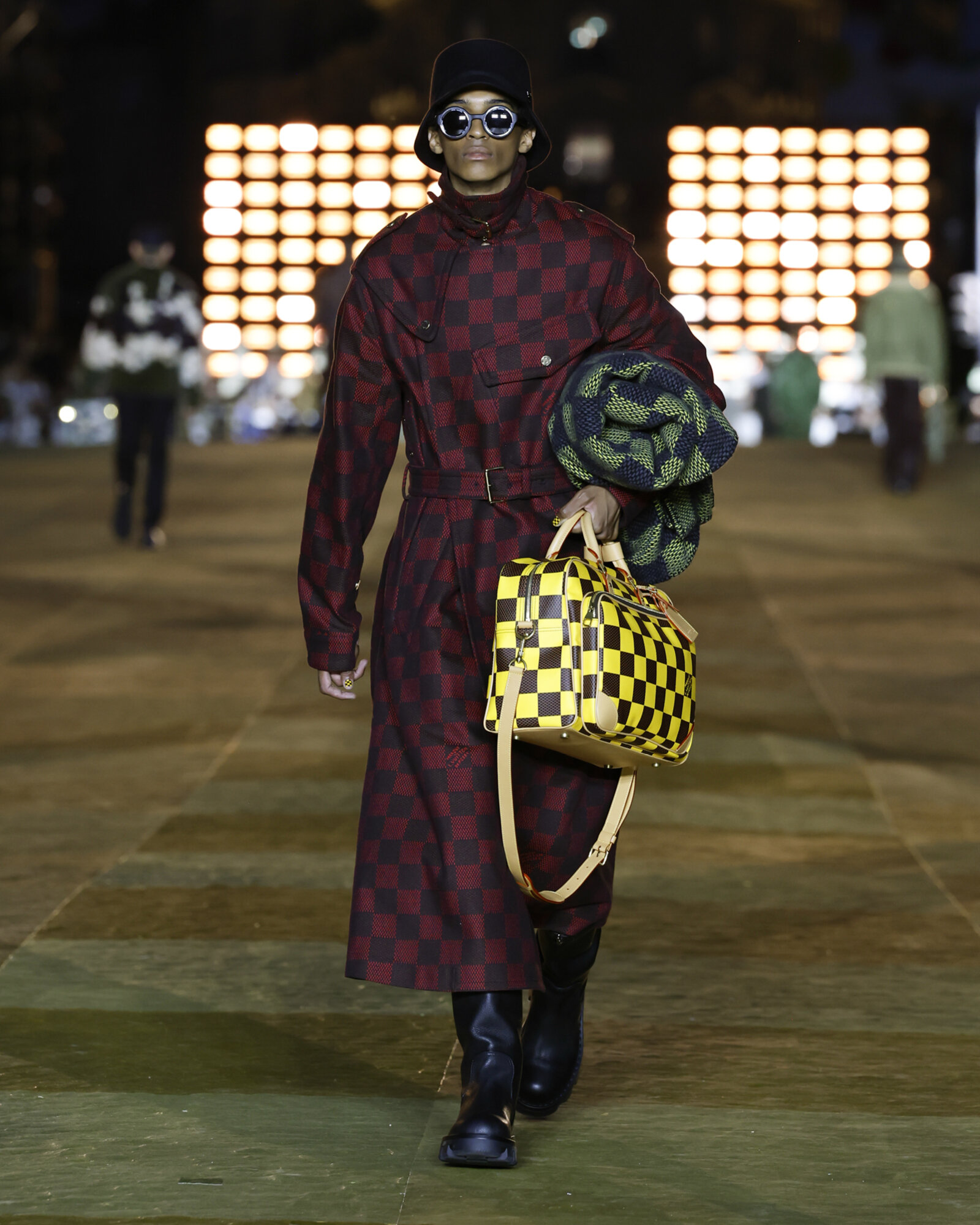 The transformative power of Williams' imagination was on full display as models drenched in pixelated 'Damier' squares paraded the bridge-turned-catwalk. Louis Vuitton's 'Damier' print–renowned for its monochromatic brown-tan or black-grey palette–stands as an emblem of the house's heritage. However, Williams–following the creative footsteps of his predecessor Virgil Abloh–fearlessly reinterpreted this iconic code as 'Damouflage' – a melange of the classic Louis Vuitton 'Damier' pattern with Williams' style that is often associated with the camouflage print. His vision for the Louis Vuitton Men's Spring/Summer 2024 collection presented a remarkable range of pixelated 'Damier' renditions, encompassing camouflage motifs, vivid taxicab-yellow patterns, and distressed three-dimensional designs that pushed the boundaries of artistic expression.
Impeccably tailored garments stood in sharp contrast to relaxed silhouettes. A master of juxtaposition, Williams skillfully intertwined pearls—an emblem of his personal style—with militant chains. Bags–that are at the heart of Louis Vuitton's opulent world–were naturally a focal point of the show. A range of covetable handbags, such as crossbody bags, large duffels, and even enormous 'Damouflage' trunks that were literally driven down the runway, were showcased as a part of the collection.
The show concluded with an electrifying performance by Jay-Z and Williams, making it on for the fashion history books. It is safe to say that with his debut collection, Williams has boldly set the stage for his tenure at Louis Vuitton menswear, leaving an indelible mark with an unforgettable show. As the new era commences, it's evident that Williams will bring a unique blend of artistry, cultural influence, and imagination to the world of Louis Vuitton.