A single dream is more powerful than a thousand realities but have you ever felt like you're in a living dream? Life is full of wonders and sometimes, it just feels like a dream. Take for example the 'Christian Dior: Designer of Dreams' exhibition currently taking place in Qatar featuring a dreamy retrospective dedicated to Dior's unique heritage. Transported, carried away, transferred to another world, another era, what felt like a dream made us not want to wake up at all, let's wake up together in a world of Dior…
Taking place in Doha until March 2022, the 'Christian Dior: Designer of Dreams' exhibition marks the French fashion house's first exhibition in the Middle East after all the success at the Musee des Arts Decoratifs in Paris plus several museums around the world including London, Shanghai and New York, this time at M7, a design and innovation hub located in Msheireb Downtown Doha.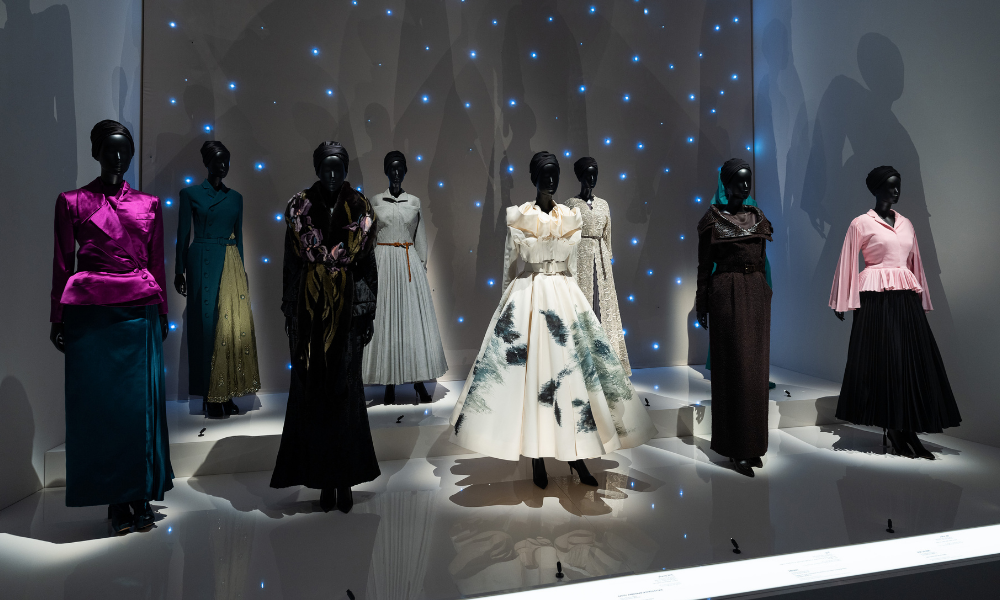 Curated by the inspirational Olivier Gabet, director of the Musee des Arts Decoratifs, the exhibition has been tailored to incorporate local culture as part of its display and includes ensembles from the private collection of Her Highness Sheikha Moza Bint Nasser, a long-standing client of Christian Dior Couture. "Sheikha Mozah gave us a selection of Couture dresses from which I found most of my pre works but also from other designers before me. So in some way, it is very evident that Christian Dior and all the creative directors have always been in a constant dialogue with women around the world", said Maria Grazia Chiurri.
The exhibition celebrates more than 70 years of magical milestones from the iconic 30 Avenue Montaigne address to the poetic Versailles and the enchantment of Christian Dior's gardens. The iconic 1947 Bar Suit with the white satin jacket that redefined femininity, new and old haute couture designs and many other iconic models and silhouettes are all featured on display. To Maria Grazia Chiurri, one of the most important things about this exhibition is that visitors can also expect creations from Monsieur Dior's successors including Yves Saint Laurent, Gianfranco Ferre, John Galliano, Raf Simons and her as well as icons representing the history of the house such as reinterpreted versions of the Lady Dior bag and a lambskin handbag topstitched with the cannage motif named after Princess Diana.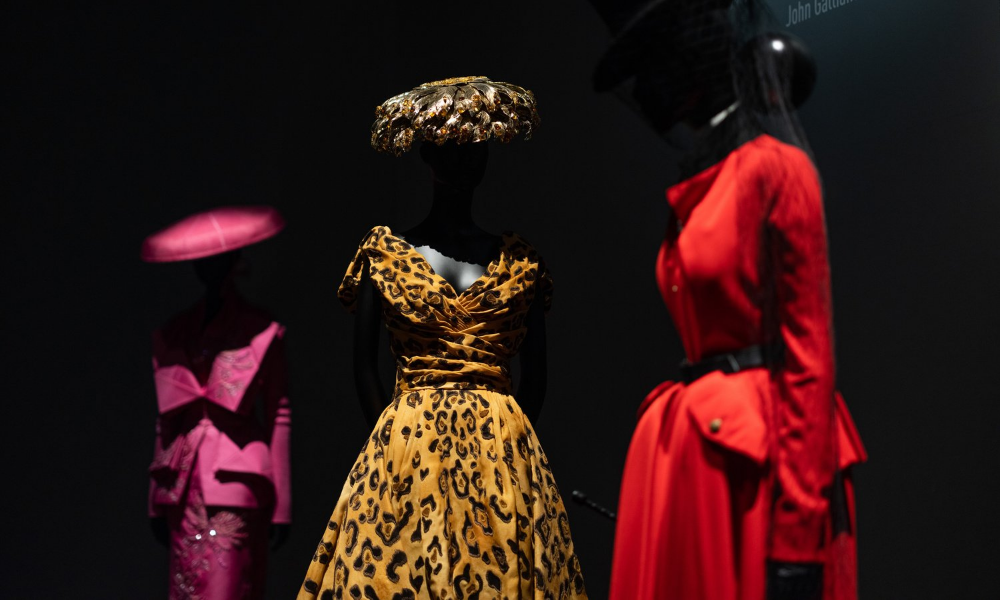 "Clothes were something that tells us a lot and speaks about time in some way that makes you understand the evolution of fashion and women around the world", added Chiurri. She also reminds us that before being a couturier, Christian Dior first had a gallery and was always interested in arts as we dived deeper in history in our interview with her in Doha, she also told us all about a historical moment in Paris when Christian Dior found his company and make it a hub for artists from all around the world. Dior's friends were from the likes of Dali, which also inspires Chiuri who compares this to Sheikha Mayasa inviting artists from different parts of the world to be in conversation with Doha and welcoming them to express their creativity and be in conversation with minds alike.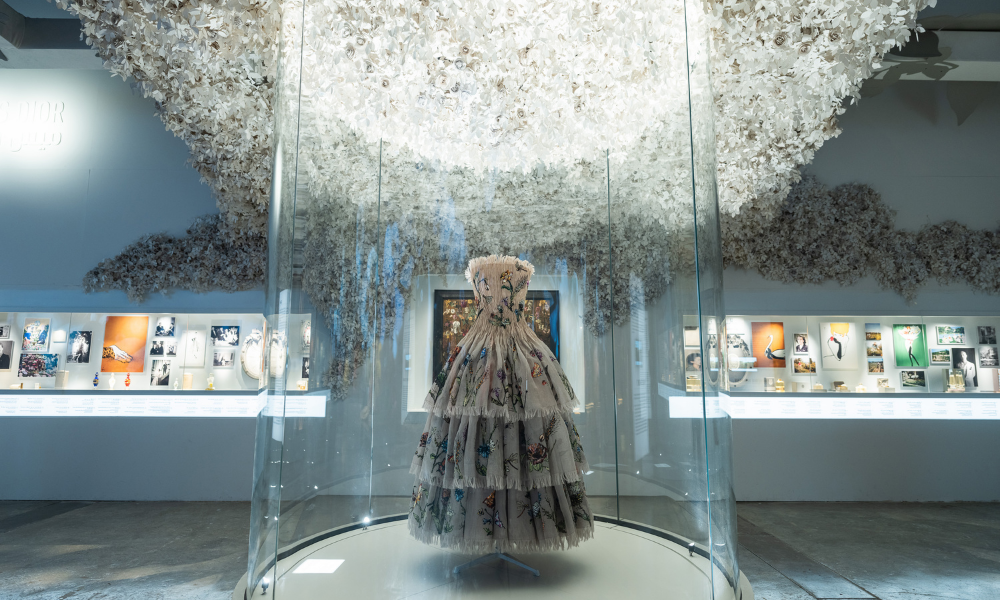 The whole set up danced to the rhythm of a new scenographic narrative designed by Nathalie Crinière, the exhibition, specially conceived for Qatar and curated by Olivier Gabet, celebrates nearly seventy-five years of creative passion, punctuated by captivating haute couture dresses and works from the collection of the Musée des Arts Décoratifs in Paris.