Georges Chakra is undoubtedly becoming one of the most recognised names on the Paris Fashion Week Haute Couture schedule. The Middle Eastern designer has garnered immense success, not only for his breathtaking creations, but for his circuit of celebrity friends who constantly front his designs.
Here, we get to know the designer a little more…
How would you define Georges Chakra's style?
Feminine, innovative, and dreamy. These values are a constant in every collection. But a true description of the label can be derived from the love of the women it dresses, who are filled with joie de vivre, and grace. They are a force, ever-changing and forever elegant and powerful.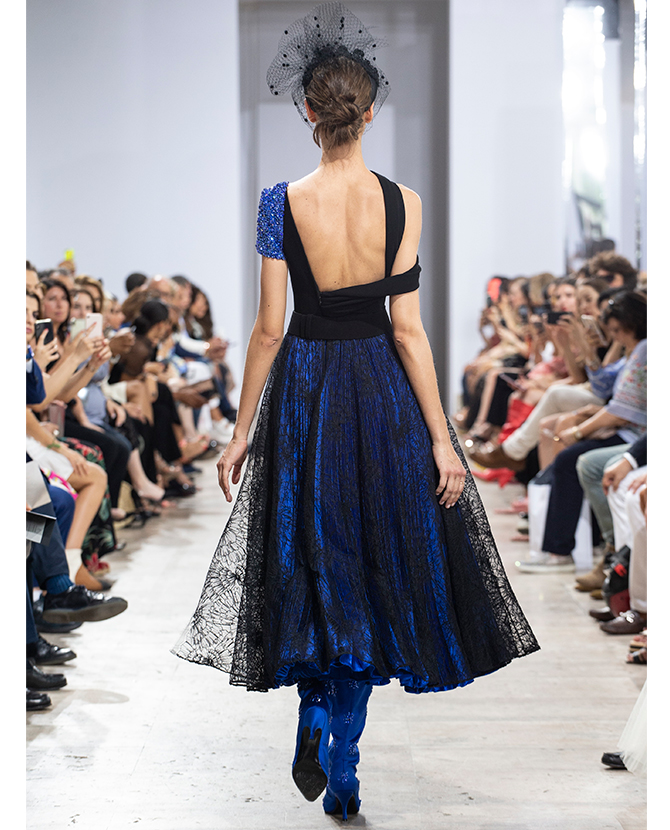 Is Lebanon a great source of inspiration?
Lebanon lives in the deepest part of my heart. It has its ups and its downs; it is very unpredictable, just how I see my brand. We are always changing, and focusing on new things. I am always inspired by Lebanon, its unpredictability, its bold colors, and its warm and compassionate people. Lebanon has a soft and sweet sentimental grip on all of us.
How have celebrities influenced the evolution of the brand?
Celebrities are in focus in so many different ways. They are a reflection of what people look up to, the new 'pop culture', and with every new era comes different celebrities and influencers. They influence the brand by being a sort of mirror to the current times that we live in.
Is your haute couture style for all women?
Haute Couture is for everyone. It is for the avant-garde, the fearless, or for someone looking to make a statement. In every collection, I try to have some pieces that would match different personalities. It can't all be crazy large gowns, or quiet underrated pieces, the collection has strong highs and sweet mellow lows for those looking for a luxury statement neutral piece.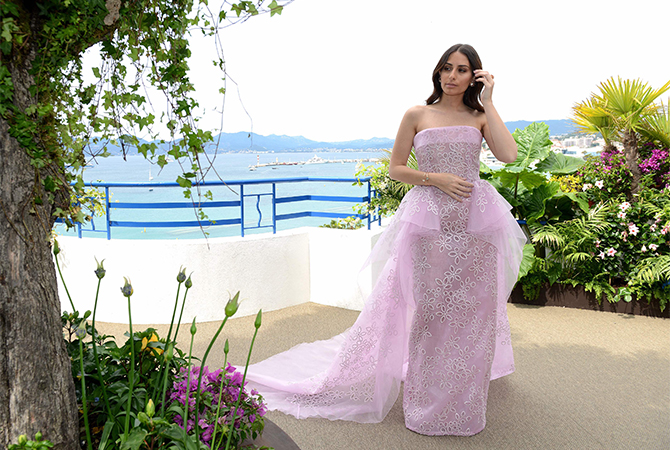 In what way do you consider Paris as a source of inspiration?
Paris has a charm, and not what everyone obviously sees. It is in the air, in the smells, in the way that the sun reflects off the Seine, and the gold of Pont Alexandre III. Paris will always have a real crude allure, which has become a constant source of inspiration.
How did the process of creating a haute couture dress go from A to Z go?
All gowns start from a thought or a visual inspiration, and are then illustrated into a sketch. For every gown, I draw on average 20 sketches, perfecting every line and elaborating on seams and cuts. For a signature gown or dress, that will be the star of the show, the process begins the same, with a cluster of sketches. After the sketch has been chosen, the next step would be to focus on an embroidery design if there is any. On a large board, patterns will be drawn focusing on design and crystal placement as well as thread embroidery and color. Once approved, our pattern makers take over.
The pattern makers take the sketch of the elaborate gown and divide the pieces. By hand, they create and draw a simplified form of the gown. Tulle, Organza, gazar, and silk lining are all cut to specification and sent to their corresponding team. The couture atelier takes the main fabrics and lining and begins to shape the dress. The embroidery design along with the new pattern are now sent to our technical artist that goes through the whole print and aligns it to the exact millimeter. This is all very elaborate work and requires a lot focus.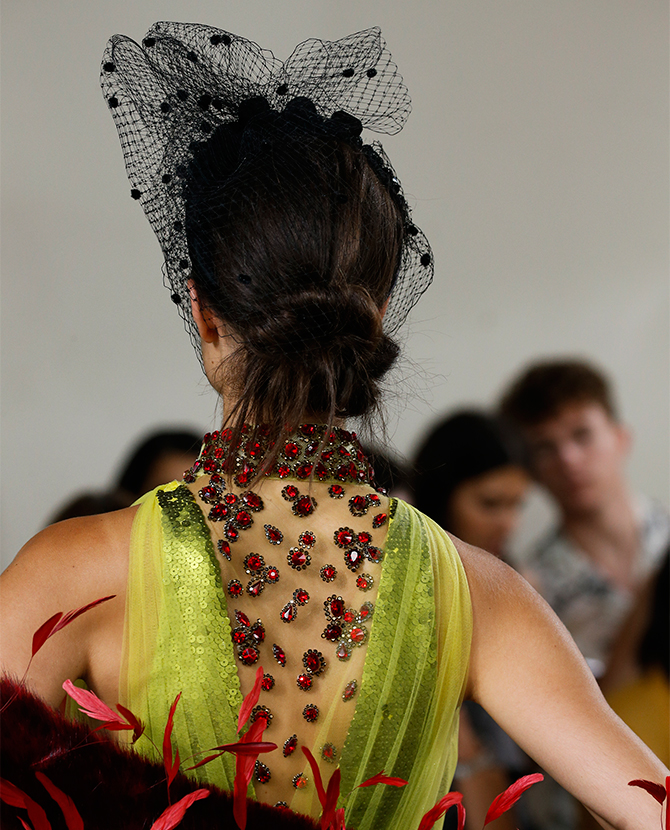 Once the dress is put together then the real work begins. Take our ruffled gowns as an example. The gown is placed on a mannequin and then the ruffles are hand pinned, piece by piece to create an organic feel and consistency. If something does not match it is unpinned and then reworked. This is the power of couture; it is the strength of the designer and the atelier with him. After one week of continuous sewing the gown is complete, only to be yet again to be fit on a model and to have details added or removed. The work is extensive for a couture dress, but it is much more when a gown speaks the mood of the collection.
What is the secret of haute couture to make an emblematic dress?
When thinking haute couture, people always look for that one special detail, whether the embroidery, fabric, or cut. Couture is not mechanical, so you are not limited by what is possible. There is a lot of creative range and freedom. The secret is to focus on a single overall feel to the collection. How do you want people to feel when they see the collection? That feeling should to be captured in a dress or a series of dresses.
Who would be the perfect ambassador of haute couture for you?
My perfect ambassador would be someone who is sure of themselves. They are looking to make a statement and they have brushed all fear aside. Couture is not for the indecisive.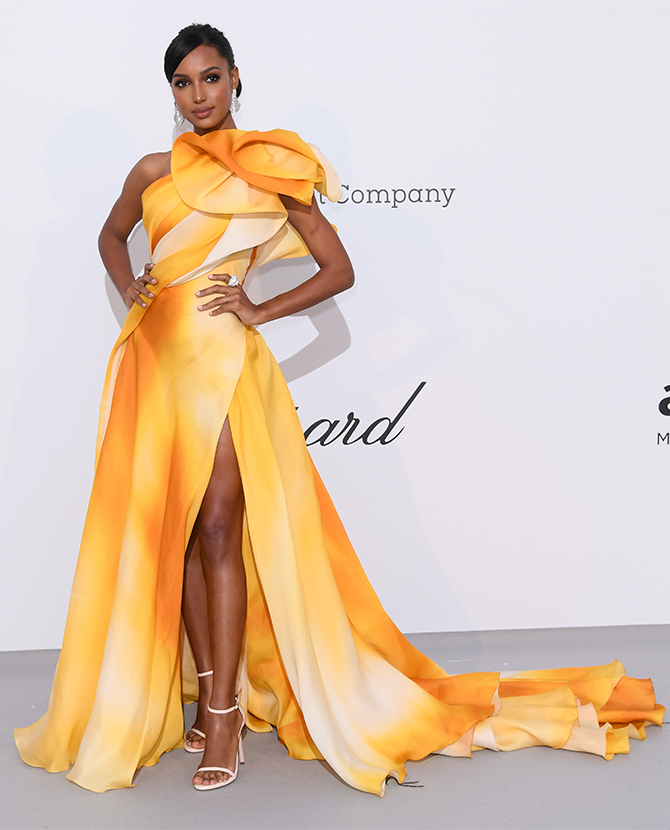 What made you want to become a fashion designer?
I have been interested in the fashion design ever since my childhood. I used to regularly follow what the stars and celebrities, of that time, were wearing in a magazine that my mum used to read called "Jour de France". My father actually as a hobby loved working with leather, creating leather goods, like wallets, belts, small bags, etc. I think though it was mostly the exposure to my mother's sense of style and her circle of stylish friends that helped spark my interest.
How would you describe your state before a fashion show?
I am usually very tense about a month or so before the show. Everyone can sense a shift in the air, 'it's go time', and all the gears are kicked into place.  My team and atelier have gotten used to the tension by now, they all understand the pressure it takes to accomplish an entire collection in two months' time.
What has changed most in the past since you started?
The craftsmanship. 10 or 20 years ago there were a lot more patrons dedicated to the delicate and hand crafted art of couture, whether it was embroiderers, or artisanal feather manifacturer, or even pattern makers. Now everything is industrialized and machine made, to better accommodate the fast growing demand of the buyers. I tend to stay away from all of that, especially for couture. There is an art in hand creating a gown from start to finish.
Now, read more about Rami Al Ali's latest collection showcased during Paris Haute Couture Fashion Week.