the Holy Month of Ramadan has officially come to an end and now, it's time to celebrate Eid Al-Fitr. A three-day celebration that ties festivities, family and food, Eid is the perfect time to indulge in some of the city's finest gastronomic experiences located around Dubai. From full Middle Eastern feasts to a more casual Arabian-inspired tea-time, a breakfast boost and a juicy Argentian steak, these are the places to have a memorable meal this Eid…
Tania's Teahouse
If you're looking for a fashionable (and very Instagrammable) way to spend your Eid, Tania's Teahouse is the way to go. After opening just two months ago, Tania's Teahouse has already gained a cult following in the city, thanks to its Gucci-decorated coffee toppings, tasty desserts and healthy breakfast offerings.
But now, the chic cafe is extending its food menu and opening hours just in time for Eid. Be prepared to indulge in their new french toast (served in a teacup) and Oreo pancakes. Plus, enjoy specials at the in-house gift shop.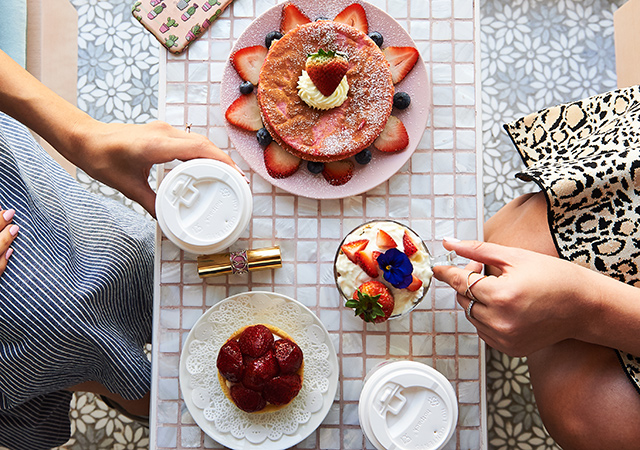 Tania's Teahouse is located in Villa 779A on Jumeirah Beach Road. For more information, call +971 4 324 0021.
Shangri-La Hotel
The Shangri-La Hotel is one of the most popular hotels on Dubai's Sheikh Zayed Road and is a go-to destination for Eid celebrations. With different culinary experiences on offer, guests can feast on Middle Eastern delicacies and traditional specialities at the Dunes Cafe, or indulge in traditional treats such as kibbeh, fatayer and Umm Ali with Arabian afternoon tea.
If you have a sweet tooth this Eid, you can celebrate at the ikandy ultralounge and soak up the sun with a dip in the pool, all whilst enjoying delicious sorbet, popcorn, cotton candy and more.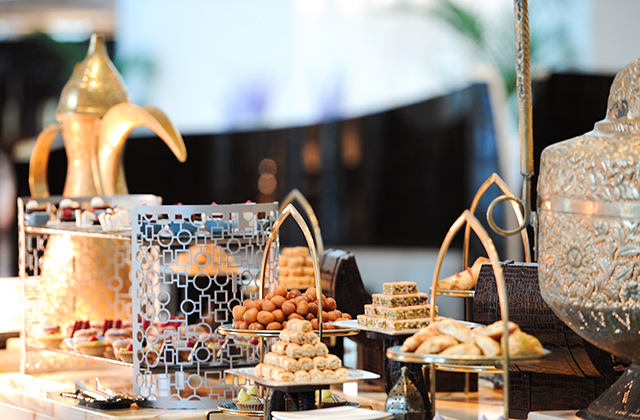 Shangri-La Hotel is located on Sheikh Zayed Road. For more information, call +971 4 343 8888.
The QE2
If you're looking to spend your Eid on the water this weekend, you can literally do just that in the newly refurbished Queen Elizabeth 2 cruise liner.
Offering a Family Funfair Feast for those with little ones, the hotel's newest restaurant The Lido, will transform its walls into a gastronomic extravaganza that will feature a selection of delicious goodies, a live band and an interactive play area.
For those opting to celebrate during the evenings, the Grand Lounge will transform into a glitzy-meets-Great-Gatsby-style restaurant that will host a delicious dinner, as well as a show with live singers and dancers.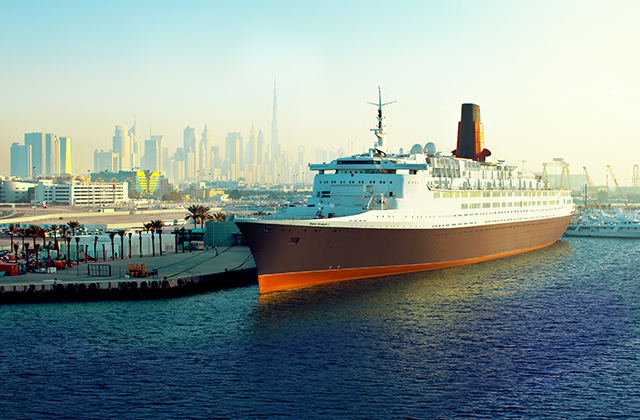 The QE2 is located at the Port Rashid Marina. For more information, call +971 4 526 8888.
BAHR at Renaissance Downtown Hotel
If you're heading down to the Renaissance Downtown Hotel this weekend, you and your loved ones will be in for a treat. One of the hotel's most contemporary Middle Eastern style brasseries, BHAR, will be celebrating Eid with a set-menu dinner that focuses on a family-style sharing concept.
Along with live cooking stations throughout the restaurant, guests can also choose from a selection of cold mezze dishes, main dishes such as a grilled poussin marinated in dried yoghurt and sumac onion, and a choice of tempting desserts from their set-menus.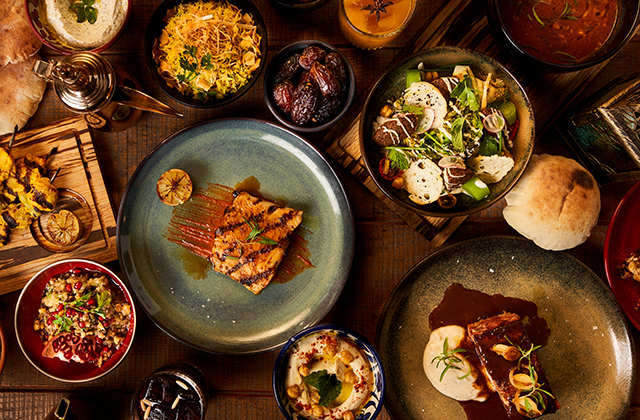 The Renaissance Downtown Hotel is located at the Marasi Drive Box in Dubai. For more information, call +971 4 512 5555.
Gaucho Dubai
If you feel like skipping traditional Middle Eastern cuisine and want to explore the flavours of Argentina instead this Eid, then Gaucho Dubai is the place for you. Known for its delicious steaks and roasts, this Eid Al-Fitr the DIFC restaurant will be offering its guests a 2-for-1 Eid Family Roast.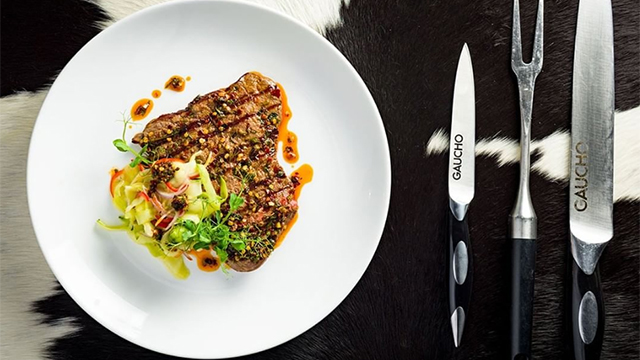 Gaucho Dubai is located at DIFC, Dubai. For more information, call +971 4 422 7898.
In case you're looking for a little travel inspiration as to where to jet set during the Eid holidays, take a look at our guide of five fashionable cities to visit this long weekend.