As cliche as it is, many of us put 'get fitter' at the top of our new year's resolution. As hard as it can be to kick start the process, there are three exciting fitness events happening in Dubai that might just match your fitness goals…
Yoga La Vie
If you're looking to find your zen, there's no better way to do that than at the seashore with some cool tunes.
This weekend, Yoga La Vie Dubai will be teaming up with Dubai's Club Vista Mare and Core Direction for Core Beats for a cool twist on your usual yoga festival. Work up a sweat, do your stretches and listen to some good music – it's bound to be a fun-filled and fitness-fuelled day out.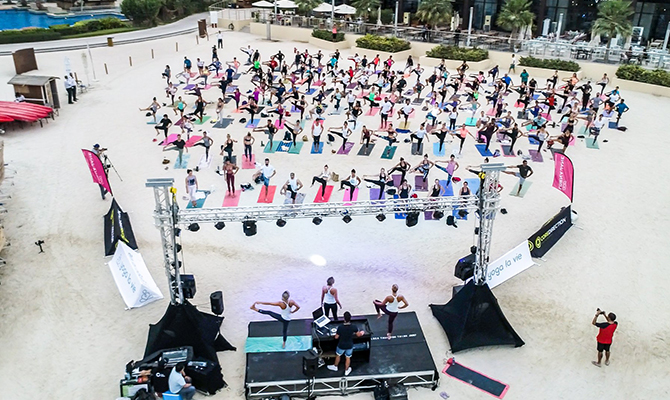 Yoga Beats will run on January 26, 2019, at Club Vista Mare.
Kangoo Jumps
Are you up for a new fitness activity this year? Kangoo Jumps has officially landed on our shores and it looks like it's a pretty fun class to take.
Not only do you burn 1000 calories every hour that you workout but thanks to the class' specialist shoes (which feel weightless and like you're on a trampoline), you reduce any stress on your joints, improve your posture and coordination.
The Kangoo Jump classes are available at Dream Tower in Dubai Marina. For more information, please call +971 50 644 5652.
Float UAE
If you're really looking to challenge yourself this year, there's a new HIIT (high-intensity interval training) workout that's taking place at some of Dubai's most stunning pools. Your usual squats, lunges and jumps are accompanied by your balancing skills as you perform each of them on a board overwater.
If you're located in Dubai, the classes are currently taking place at The Westin Habtoor City and Intercontinental Dubai Marina.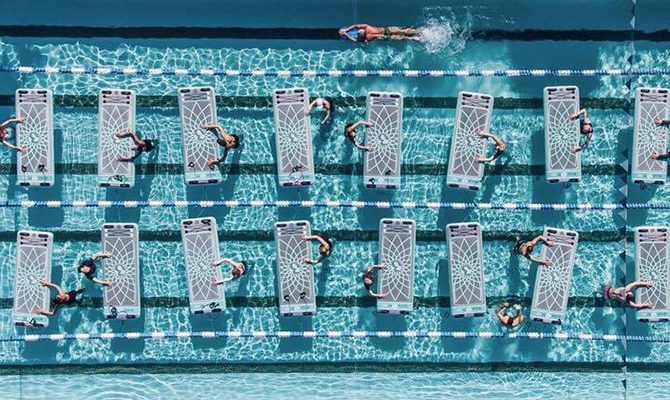 Float UAE changes its locations and timings on a regular basis. For updates, please call +971 58 256 4735.
Now, take a look at some of the biggest health food trends of 2019.