Within this celestial partnership, the world's most Grammy Award®-winning artist graced every stage adorned in bespoke wonders from Tiffany & Co.'s atelier. The ethereal glow of custom-designed Tiffany HardWear and Elsa Peretti® jewelry, entwined with other iconic Tiffany creations, transformed each performance into an otherworldly spectacle of beauty and brilliance.
This week, Tiffany & Co. unveiled a revelation fit for the ages, a Tiffany® x Beyoncé limited-edition collection, crafted in celestial homage to the radiant RENAISSANCE WORLD TOUR. This captivating capsule collection breathes new life into the House's iconic Return to Tiffany® motif, infusing it with the very essence of the tour's mesmerizing iconography. Prepare to embark on a journey where beauty and grace intertwine, transcending the realms of the ordinary and elevating jewelry to an exalted art form. This ethereal launch took flight in harmony with the resplendent RENAISSANCE WORLD TOUR, gracing the stage of East Rutherford, New Jersey, with an aura of transcendence.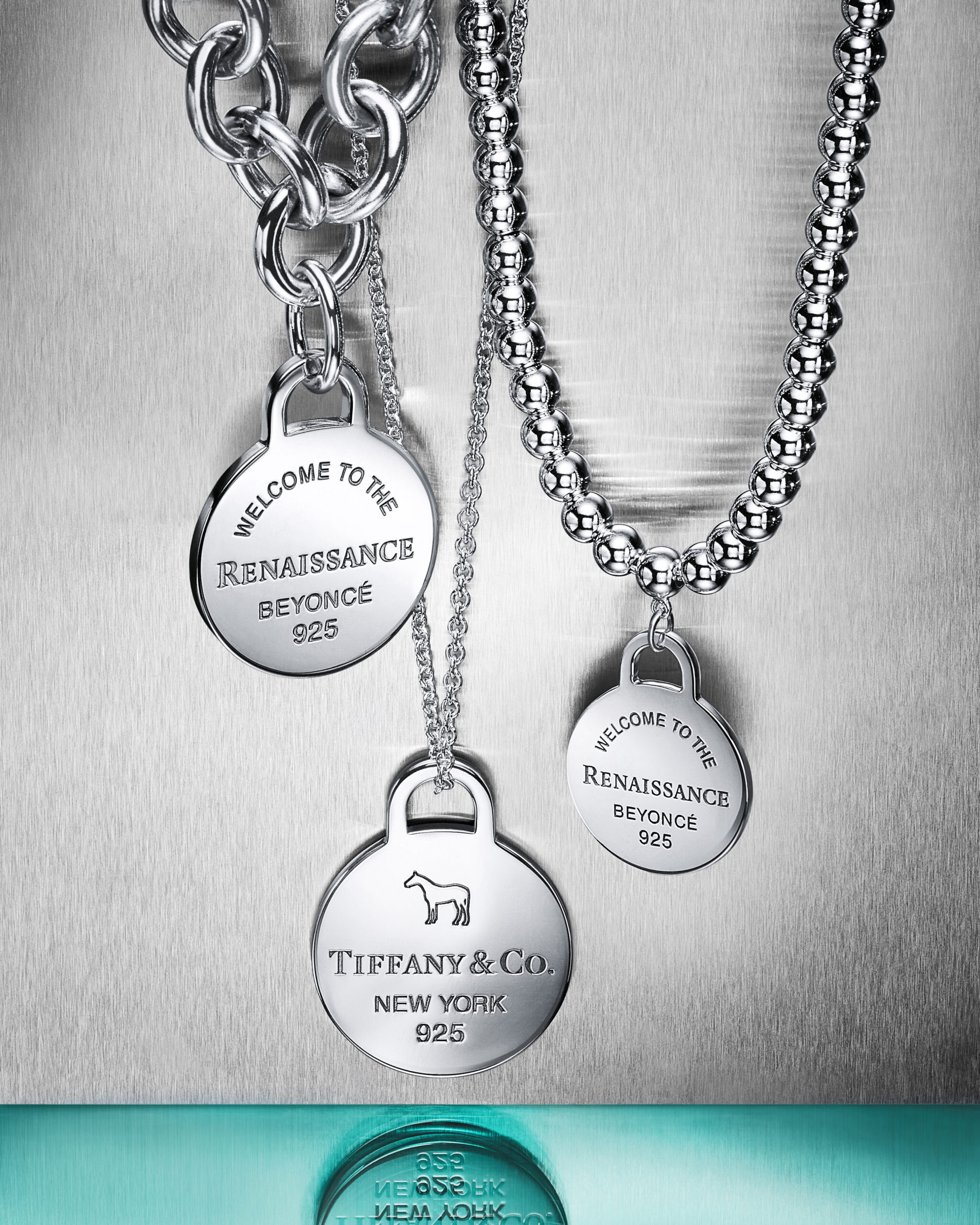 But there's more to this enchanting tale than meets the eye. Beneath the gleaming surface lies a heartwarming purpose, a journey of generosity and empowerment. One hundred percent of the collection's profits will kindle a radiant fire of change, illuminating the path for the ABOUT LOVE Scholarship program. Tiffany & Co., BeyGOOD, and the Shawn Carter Foundation weave an unbreakable bond, destined to empower students in the arts and creative fields at five Historically Black Colleges and Universities (HBCUs). Lincoln University in Pennsylvania, Norfolk State University in Virginia, Bennett College in North Carolina, University of Arkansas at Pine Bluff, and Central State University in Ohio will bear witness to the transformational power of their dreams, ignited and nurtured through this luminous alliance. The ABOUT LOVE Scholarship program, a testament to the House's unwavering commitment to social impact, has already touched the lives of over 100 students, guiding them towards their rightful destinies. As the Return to Tiffany® x Beyoncé collection graces the world, it coincides with the one-year anniversary of Tiffany Atrium, a realm that echoes with the eternal song of creativity, education, and community, empowering historically underrepresented communities in the jewelry and creative industries.
ALSO READ: WHERE DOES QUIET LUXURY STAND IN A REGION THAT PREFERS 'LOUDER' PIECES?