Steeped in the essence of artistry and savoir-faire, their masterful processes and materials rival those of esteemed luxury icons like Hermés, creating a symphony of opulence. In the heart of LÉTRANGE's collections, lie a myriad of treasures – leather bags and small leather goods that are more than mere accessories. Each piece is a melodic fusion of classic elegance and a captivating contemporary edge, adorned with spellbinding details that sing tales of unparalleled craftsmanship.
A constellation of admirers orbits around this magical brand, none more esteemed than the Al Thani family. Their devotion is a testament to the bewitching allure of LÉTRANGE's creations. Guiding this fairy tale brand towards eternal prosperity is none other than Sébastian Létrange, a visionary from the seventh generation of the illustrious family. Like an alchemist of dreams, he nurtures the essence of generational success, weaving passion and heritage into every creation, ensuring that the legend of LÉTRANGE continues to shine ever-bright.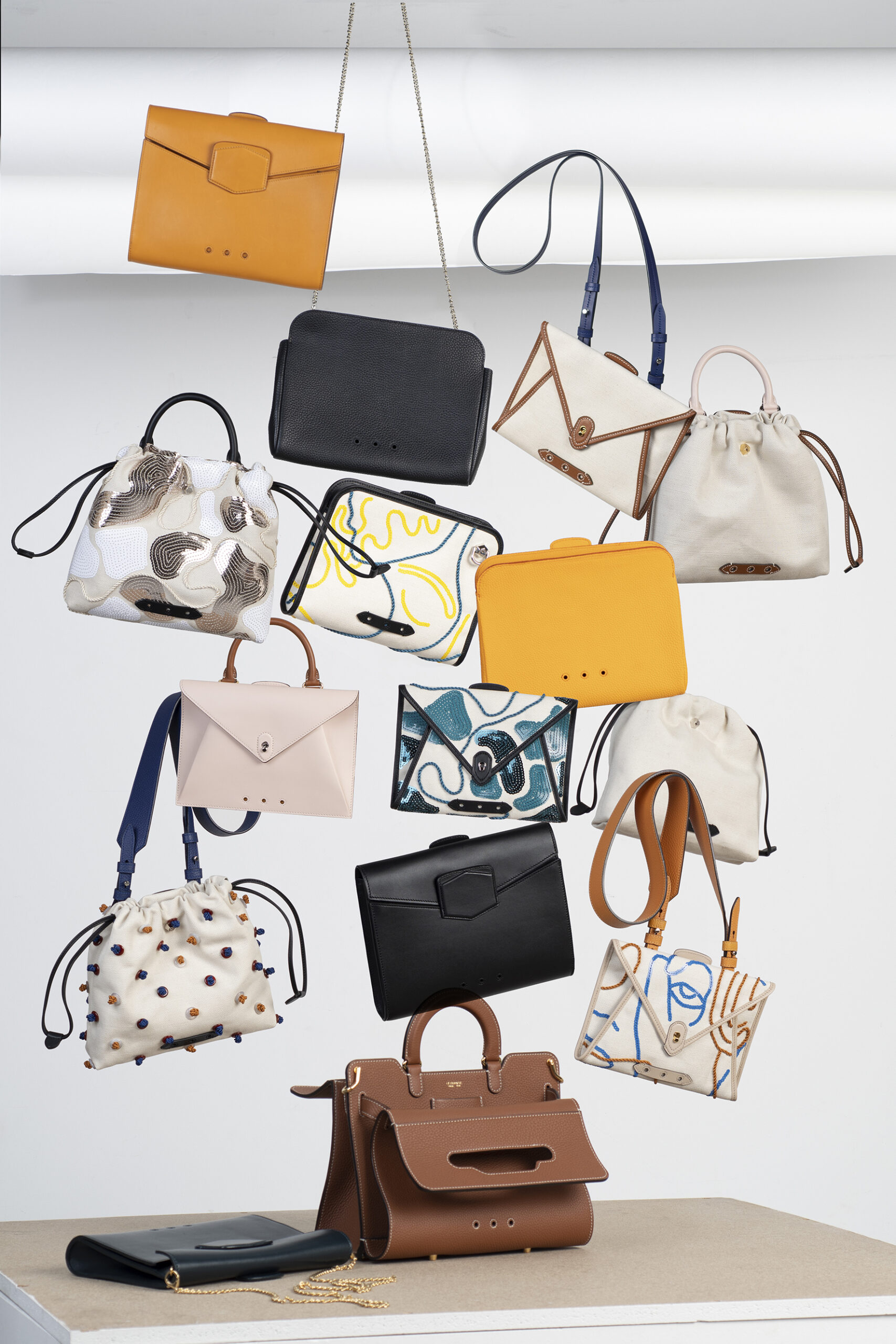 How do you define quiet luxury in the world of bags and leather goods?
As being subtlety different, with added elegance.
Quiet luxury is a world apart from most luxury items you see available these days. Perhaps we could go far as to say a different league that not everyone can enter. It requires a lot of provenance, a lot of consistency. It is not just a no logo approach, and it is not just a trend. It became a real topic because of the growing interest of customers for such – a loud brand cannot jump into quiet luxury overnight because it's a "trend".
Our market and its customers are becoming more mature. The luxury fashion consumer base has been growing steadily over the past few decades, and there is a natural momentum that makes the top tier of clients also bigger. This is because consumers have more readily available income and are willing to invest in these luxury items since they have such an increased knowledge of it, after being exposed to such a huge variety and celebrity culture.
"Loud Luxury" therefore becomes a statement, of someone trying to ascertain their place and entry into an elite 'club'. Quiet Luxury combats this – the more people are learning about luxury products, the more expectations they come to have. Quality, intricate detailing and design become important make or break factors.
Quiet Luxury focuses on these three elements allowing products to speak for themselves, rather than requiring logos. Some big logo brands are becoming so massive that, for some people, lots of their products are no longer a sign of distinction, nor a sign of quality despite very high prices because marketing has become such a heavy part of the pricing. Customers that invest in Quiet luxury are inclined to do so because they are acutely aware of the motivation and care put into each piece.
What challenges do you face in countries and regions that prefer 'louder' pieces?
Our narrative is quite unique. We are a family own brand, established as a saddler in 1838 by the stables of the Louvre Palace. Our legacy is one of kind and our collection is extremely genuine to our philosophy: Heritage with a twist. Each and every one of our bags has a unique design, construction or versatility.
People coming to our stores, even in Doha, are all stating the same: "I have never seen anything like this". In Doha particularly, I would say that all our clients are clients of big brands (which is very different from Paris for example), so they are not as interested in quiet luxury yet. For many, LÉTRANGE is their first foray into such a product.
So even if the local demand is more for louder pieces, to discover LÉTRANGE is to love it. To try it, is to get addicted to it. After only 6 months in Doha, a lot of our clients already came back for their second LÉTRANGE bag – we never had that happen so quickly, not even in Paris. The biggest challenge is then to be seen or heard. In a world were the marketing power of the big brands is phenomenal, it is tricky to reach the customers attention. So, word of mouth is always key for us.
The Loud Luxury customer is looking for a product that will provide an immediate satisfaction and plays into a trend or something their favourite celebrity is seen wearing. He wants to been seen and recognised. The Quiet Luxury customer is looking for excellence – they want to be surprised, to be different. They want to invest in a qualitative product, where they reap the benefits for a lifetime of usage. This is something you share with your friends hence the importance of the word of mouth for us. Between buying a qualitative product or the just relying on the 'image' of a product, some clients have started to make an educated choice.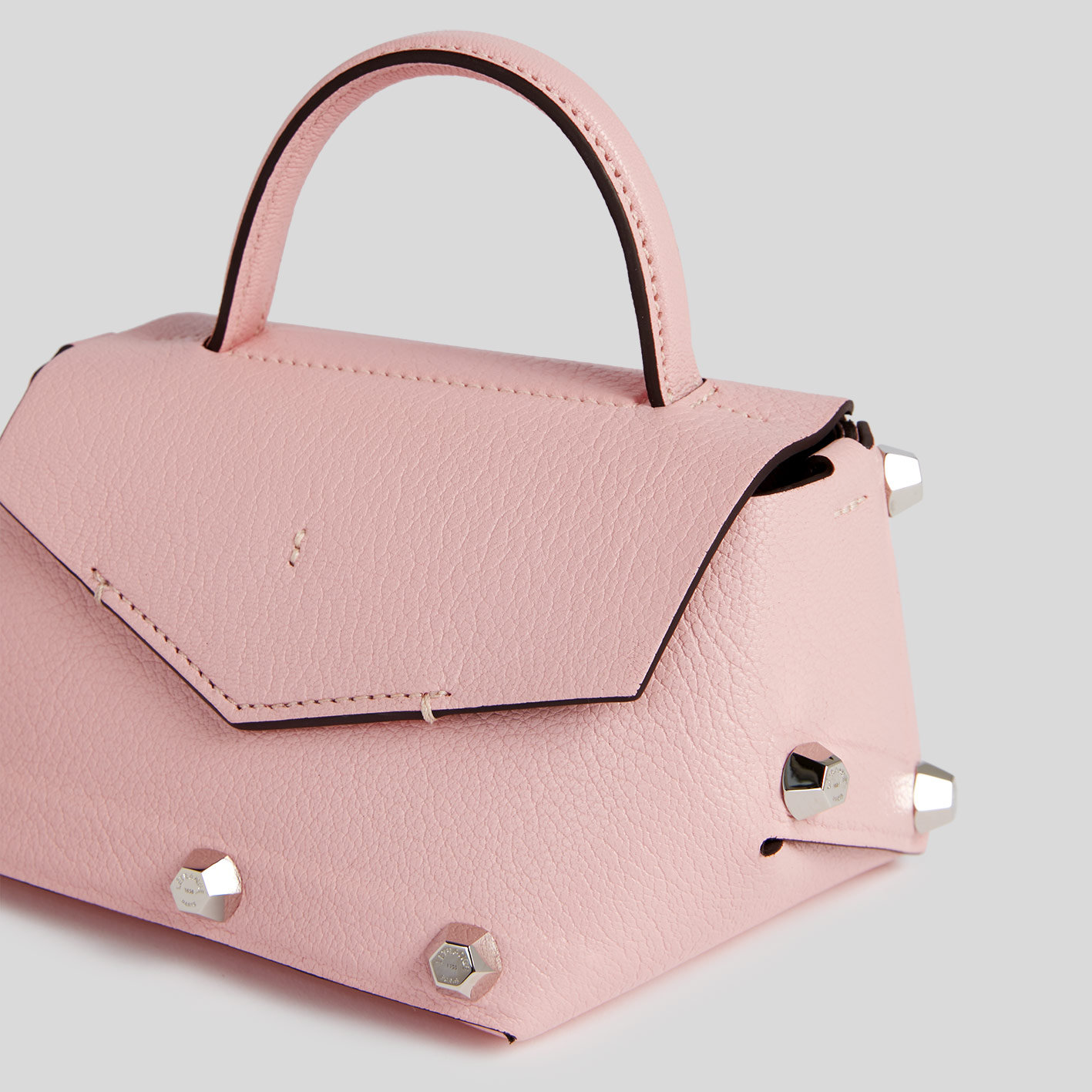 What are the benefits of owning a quiet luxury piece over a loud one?
Just a few weeks ago, this very elegant lady in Doha send me those words after buying her first LÉTRANGE bag : " The pleasure is all mine to have such a beautiful and niche art piece…the craftsmanship is like no other, it can't be compared. Handmade pieces have their own magic"
When reading messages like this, you know you're doing the right thing. You feel the emotional connection your clients are forming with LÉTRANGE. Buying a quiet luxury piece is much more than showing a brand, it is about to feel and to be unique. One in a million and not one million! From a very pragmatic point of view, the price you pay for a quiet luxury piece is the price of the best craftsmanship, the best materials, the most unrivalled details and not the massive marketing or logistics.
What challenges are you facing in production in 2023?
Back in the 1860s, as the second generation, Armand LETRANGE wrote on the framework of the workshop "atteindre l'excellence et la défier chaque jour" , which means "Strive and reach for excellence each and every day".
In 2023, our challenges still exactly the same: to do better every day. With Quiet Luxury, you're relying solely on the product, not marketing or big logos to help 'define' your brand. We constantly push ourselves to create something classic yet fresh, so our product speaks for itself.
What defines a classic bag in 2023?
I would not have the audace (audacity) to try to answer such a question. I am not Anna Wintour! I am but a humble 7th generation artisan. I do not know if LÉTRANGE bags are considered as classics, but I am sure they are seen as extremely innovative yet timeless and ready for both the very formal or the very unexpected.
This has been our quest since 1838.
Why did LÉTRANGE choose the Middle East, particularly Doha, to debut its first ever boutique?
There wasn't one particular or 'rational' reason that we decided to open in Doha. Firstly, Coid-19 had been an absolute earthquake for many brands, including ours. We had no choice to go where our clientele was, many of them being from this region. Then Middle-East seemed relevant as it already represented an important part of our clientele in our Paris boutique.
At the same time, we couldn't be everywhere at once. That's not our brand ethos – many think of Dubai as a key market for luxury. But as I am more emotional than rational, I decided to start with Doha. A smaller place, but with a very meticulous and well-educated clientele. What's more, we have to be different, not to do like the others to remain unique. I thought if we made it in Doha, we would make it anywhere in the middle east.
But, more to this, 25 years ago, I travelled the world for 3 years and I spent 1 year exploring GCC. From the oasis of Saudi Arabia to the coast of Yemen, from the cedars of Lebanon to the ruins of Palmira, from Wadi Rum to Rub Al-Khali, I had been enchanted every single day and I fell in love with all inches of Middle East and its people. Ever since, it has had a very special place in my heart. So I quite naturally decided to explore this option prior to any other. Against all odds but following LÉTRANGE spirit, I decided to go for the unexpected stopover and I chose Doha – which in my opinion, is quickly becoming a top contender in the luxury fashion market.
What's next for LÉTRANGE in the Middle East?
Doha is very demanding and challenging but the feedback is beyond our expectations. Everyday we receive the wonderfully positive and appreciative comments. We have the chance to be in Printemps Doha which is a great shopping destination with a fantastic offering.
We are willing to grow here in Doha, to build a strong relationship with our customers. From there we may explore Dubai and Riyadh but we have no plans yet. But, as Jean Baptiste Charcot will say, Pourquoi-Pas?
ALSO READ: EMBRACING THE ASPIRATIONAL LUXURY MARKET: REDEFINING LUXURY IN A DYNAMIC INDUSTRY.