Swarovski's brand new direction could not have been more crystal clear, literally. The Austrian producer entered a new chapter that visions a bold approach to jewellery and invites you to ignite your dreams with a universe where magic and science meet.

The new universe, titled Wonderlab, has come alive in key markets around the globe (28 Instant Wonder stores to be exact) and Dubai is the latest city to have the much-anticipated opening in the Mall of the Emirates.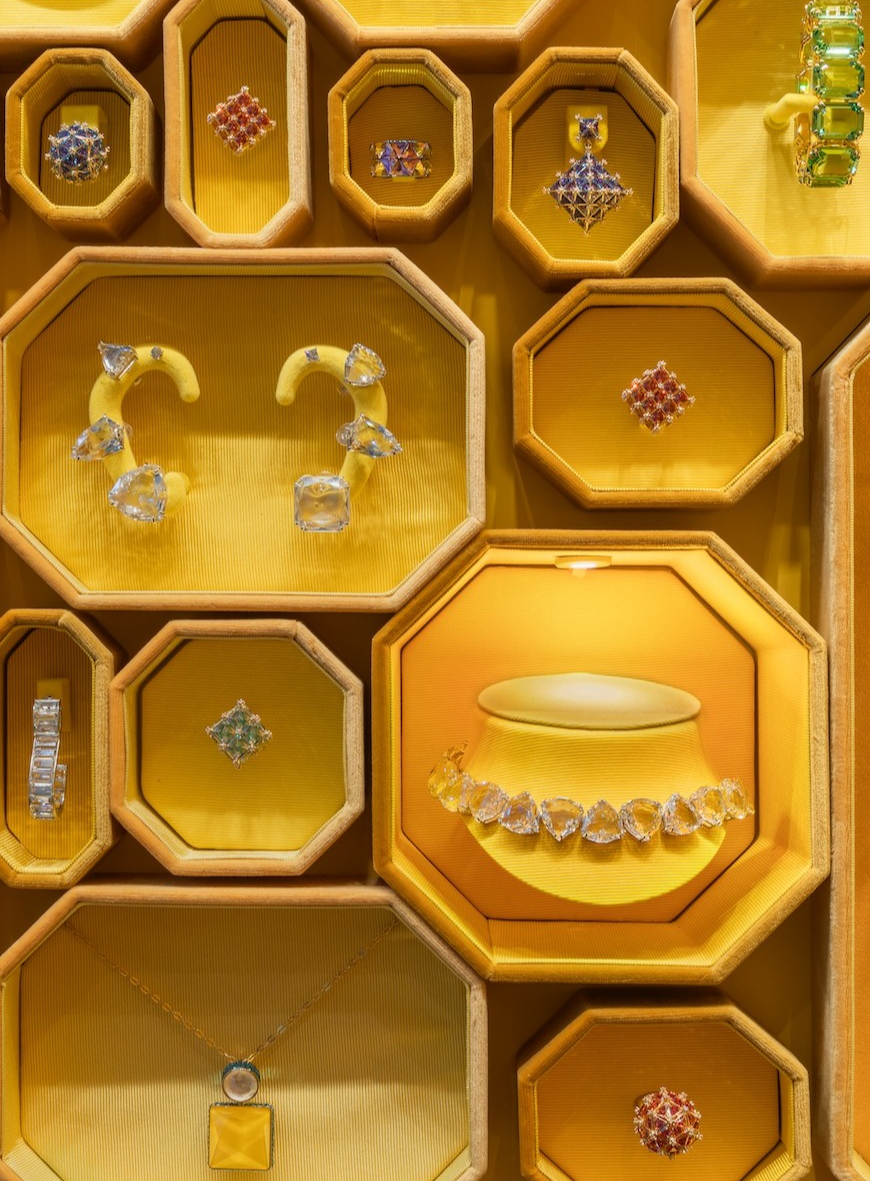 Similar to entering a treasure trove, Swarovski's pop-up has been designed to reflect the brand's new identity – one that is vibrant, innovative, expressive and joyful.

Once you enter the candy-like dreamscape, you'll immediately be encouraged to discover the full spectrum of offerings including crystal lifestyle pieces, jewellery, watches and accessories set against a captivating backdrop of one of five colours – white, pink, green, blue, and yellow. The Mall of the Emirates location will feature a green interior, leaving a lasting and inspired impression for all.

Along with the introduction of the colours, Swarovski's new approach also sees an octagonal logo silhouette created from the new packaging, as well as new octagonal boxes – a motif that encourages exploration and 3D characters that represent opportunities for self-expression.
Swarovski's Instant Wonder store is now open at Mall of the Emirates.
Also, discover Bayt Damas, its new luxury lifestyle destination.