Most notable, is the way in which said trends have been adopted by 90's babies vs. iPad babies. Critically acclaimed Succession's "stealth wealth" phenomena has Gen X and Millennials, still, drenched in a logo-less muted palette – unaffected by the aforementioned. Paradoxically, all of the "cores" have found their way into Gen Z's quotidian endeavours. Nevertheless, there is something about basking in the sun that forces, even The Row devotees, to yearn for a splash of colour. With one more month of the season left to relish, we bring you 2023's most coveted colour trends, with an opportunity to challenge your aesthetic boundaries by experimenting with colour (not style per se).
Last year's Y2K rival saw flecks of the candy-cotton tone skimming one's peripheral vision. This year's release of Greta Gerwig's Barbie, however, has ensured that the eponymous pink (Pantone #E0218A for the colour sophisticates) is left, right, and centre. The hot pink shade has carried the baton of the long-time favourite PP Pink (Valentino Pink), living vicariously within jewellery territories through gemstones including sapphires, rose quartz and tourmalines to name but a few. The colour profile embodies the resurgence of an overarching hyper-feminine aesthetic, accentuated through the popularity of cottagecore. Presenting a selection of Barbiecore pieces – Marie Lichtenberg's Eye Will locket, Ananya's ombré pink Chakra choker and Garrarad's Blaze multi-stone earrings.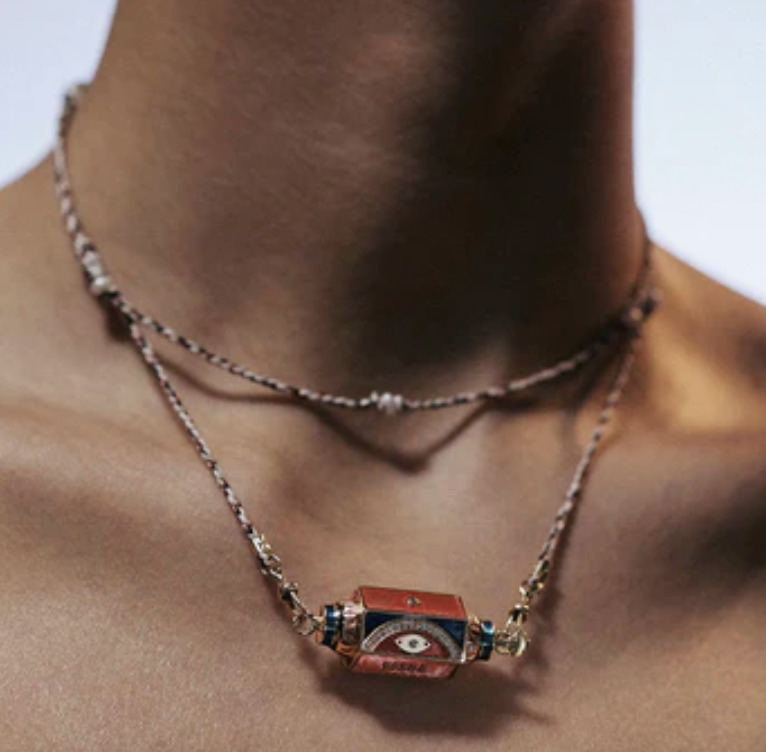 The inescapable aquatic meets folkloric craze, was propelled by the latest iteration The Little Mermaid and was alluded to by the likes of Blumarine, No.21 and David Koma's 2023 spring runways. The aesthetic embodies embracing an oceanic colour scheme, in addition to motifs and silhouettes associated with the depths of salt waters. From a range of blues, greens, teals, purply blues and even lilacs – the blue undertone and its many manifestations offer wearer's range in incorporating and personalising the trend. Showcasing a Mermaidcore medley of creations – Harry V's Mini Mono in white ceramic and teal tourmaline, Charmaleena's Elements medium Lapis Lazuli hoops and Noora Shawki's Maldivian turquoise earring.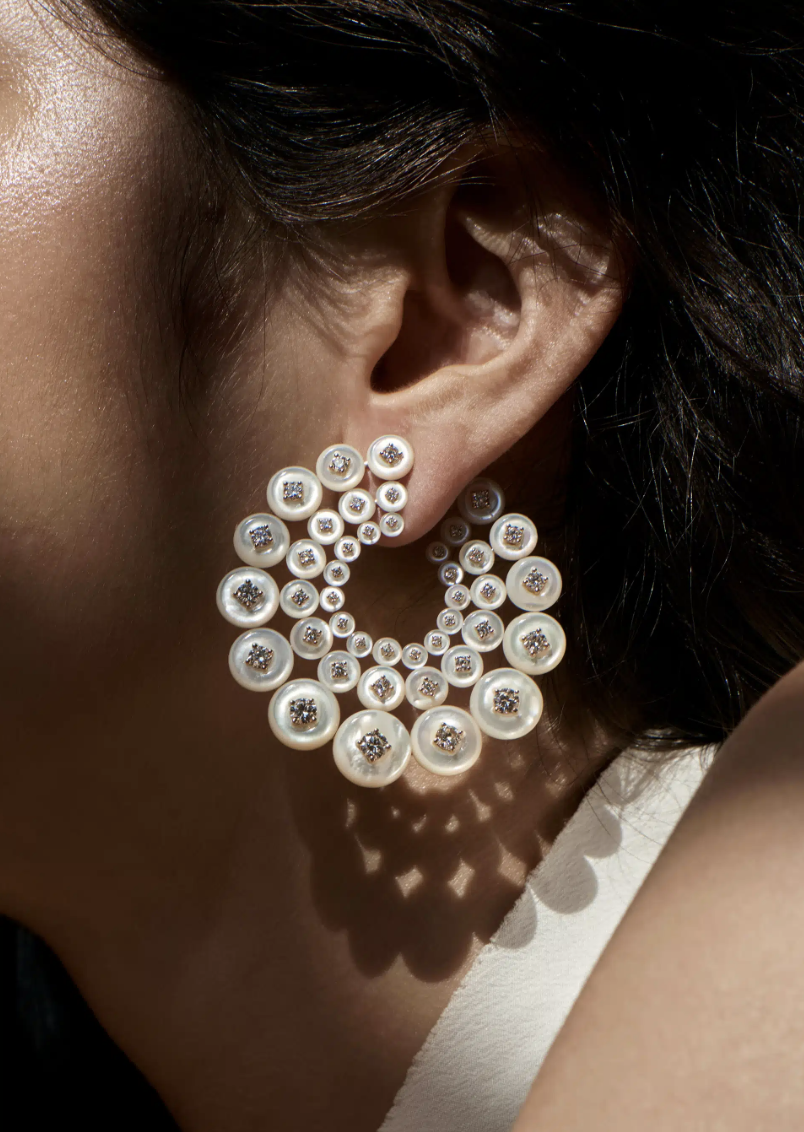 And then there were pastels – summer jewellery's bread and butter. The recurring aesthetic favourite, was amplified by the, light hue favouring, coquette decadence trend. The palette allows wearer's to enjoy their pieces in an understated yet effortless manner. We give you our final curation of pastel toned jewellery – Fernando Jorge's milky aquamarine Galaxy earrings, David Morris' Fontuna necklace in mother-of-pearl and diamonds and Sophie Bille Brahe's Venus Rose Pearl Earrings.
ALSO READ: SUMMER 2023'S TOP JEWELRY TRENDS: SCULPTURAL FORMS, COQUETTE-CORE & STATEMENT CUFFS.