Today, Hublot is synonymous with the epitome of luxury and sophisticated watchmaking. But have you ever wondered how Hublot's journey began? What shaped the brand into one of the most revered watchmakers of our generation? Like any success story, that of Hublot features humble beginnings, pioneering movements, and the audacity to shatter boundaries.
It was in 1980, in the heart of Switzerland, that Hublot was born. This name, meaning "porthole" (of a boat) in French, perfectly encapsulates the brand's essence, symbolizing a window into the future of horology. Since its inception, Hublot dared to venture into uncharted territory, becoming the first luxury watchmaker to combine gold and natural rubber.This audacious blend of natural materials set the tone for Hublot's creative approach, birthing the "Art of Fusion" that the brand is famed for.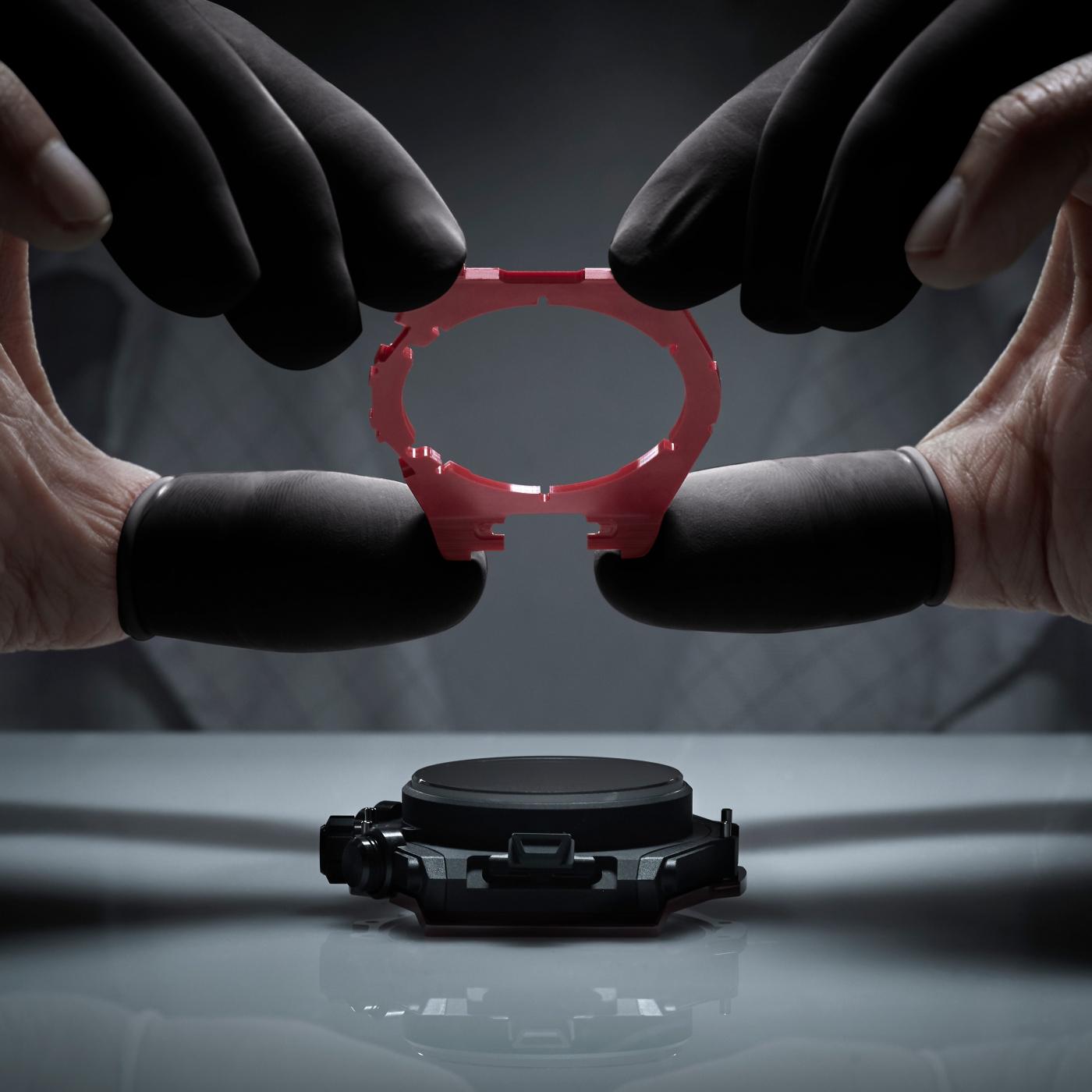 In 2004, Jean-Claude Biver took over the reins of Hublot. Under his direction, the brand witnessed a meteoric rise. A testament to this triumphant era was the launch of the 'Big Bang Gold Ceramic' in 2005, marking the debut of a collection that would become iconic within a decade.
Today, Hublot boasts six distinct collections – 'Big Bang,' 'Classic Fusion,' 'Spirit of Big Bang,' 'Manufacture Piece,' 'Techframe,' and 'King Power.' These collections incorporate myriad materials, further proving the brand's mastery over fusion. From exclusive Hublot gold to Hublonium, an innovative alloy of aluminum and magnesium, sapphire, gold crystal, colored ceramic, carbon fiber, and many more, Hublot continues to redefine the limits of possibility, leading the way in material innovation.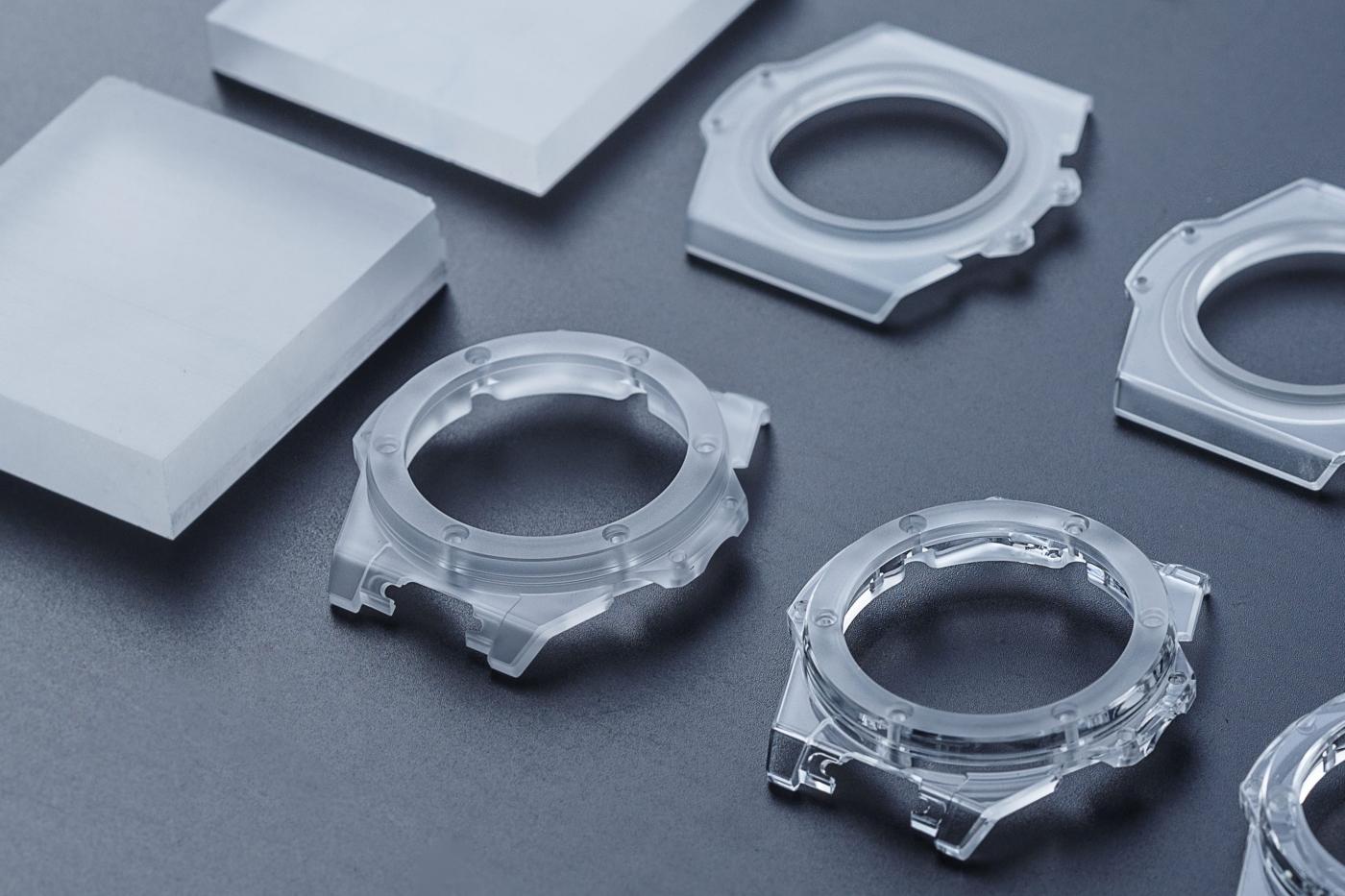 In a monumental turn of events, Hublot's journey reached new heights when, on April 24, 2008, the brand was acquired by the LVMH Group. This acquisition served as a significant catalyst for Hublot's growth, expanding its horizons and solidifying its position within the watchmaking world.
In a bid to expand its horizons even further, Hublot established its own foundry in 2012, empowering the brand to harness the full potential of its research and development. The foundry, with a dedicated team for metallurgy and materials, gave rise to Magic Gold, an 18-carat gold variant known for its unparalleled scratch resistance.
Hublot is very passionate about sports and the significance of time therein. Hublot has also cemented itself in the world of sports, becoming the first luxury watch brand to partner with the ICC (International Cricket Council) and FIFA, making it the official timekeeper for prestigious sporting events, including the Football World Cup.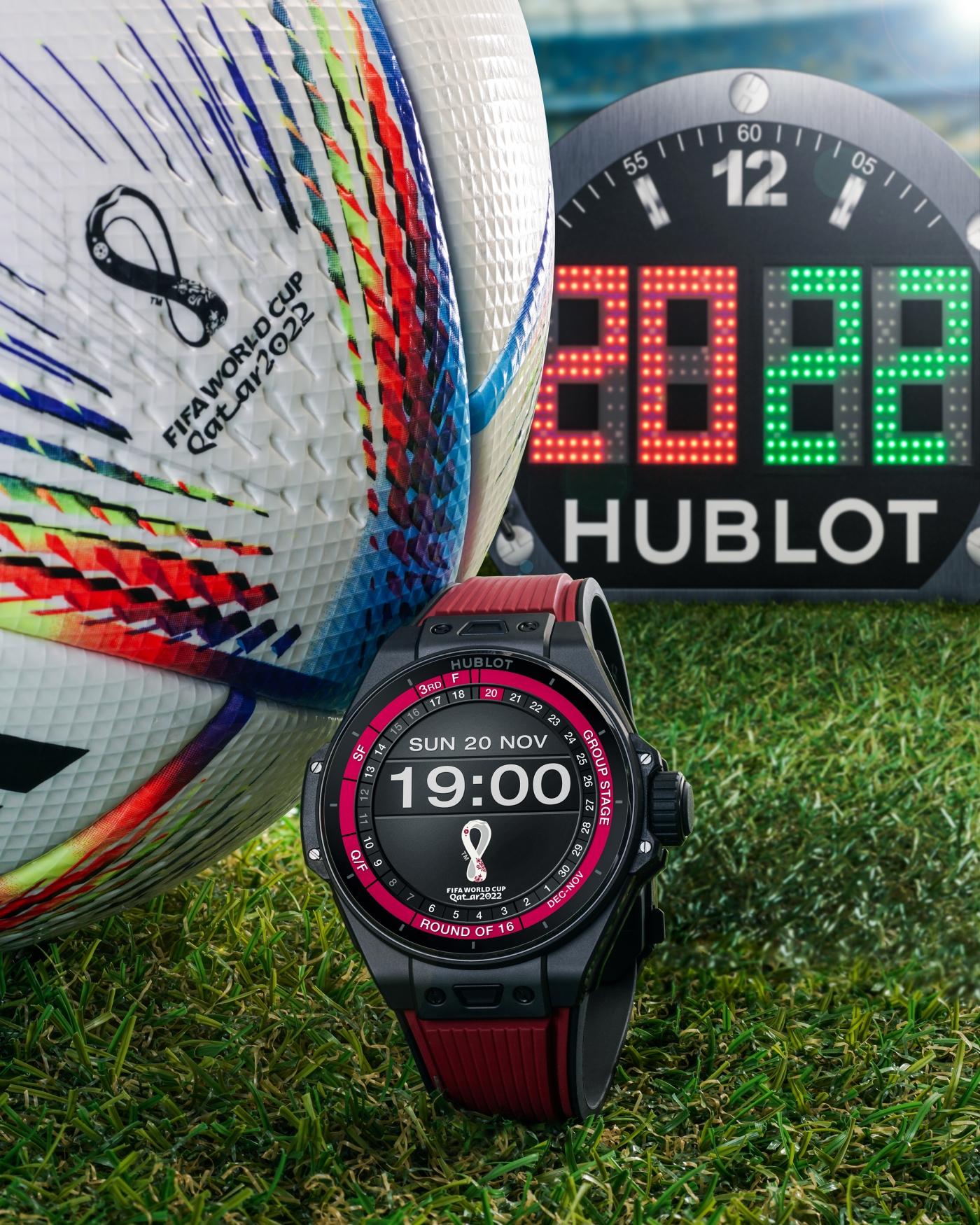 Further diversifying its interests, Hublot established itself in golf, sailing, polo, skiing, tennis, athletics, partnering with legends in each field to demonstrate its passion for both sports and fine watchmaking.
Further, Hublot's foray into the realm of fashion has been marked by remarkable partnerships that showcase the brand's innovative spirit. Collaborations with the likes of Italia Independent and Berluti have yielded extraordinary timepieces. The brand's collaboration with Italia Independent resulted in the 'Big Bang Italia Independent,' an iconic fusion of horology and fashion. In partnership with Berluti, Hublot created the limited edition 'Classic Fusion Berluti,' adorning dials with the iconic Venezia leather.
The Hublot Design Prize highlights the brand's commitment to nurturing young talent, promoting boldness, and igniting creativity. These partnerships have allowed Hublot to transcend the boundaries of traditional watchmaking and embrace the world of fashion and design, creating unique and inspiring timepieces.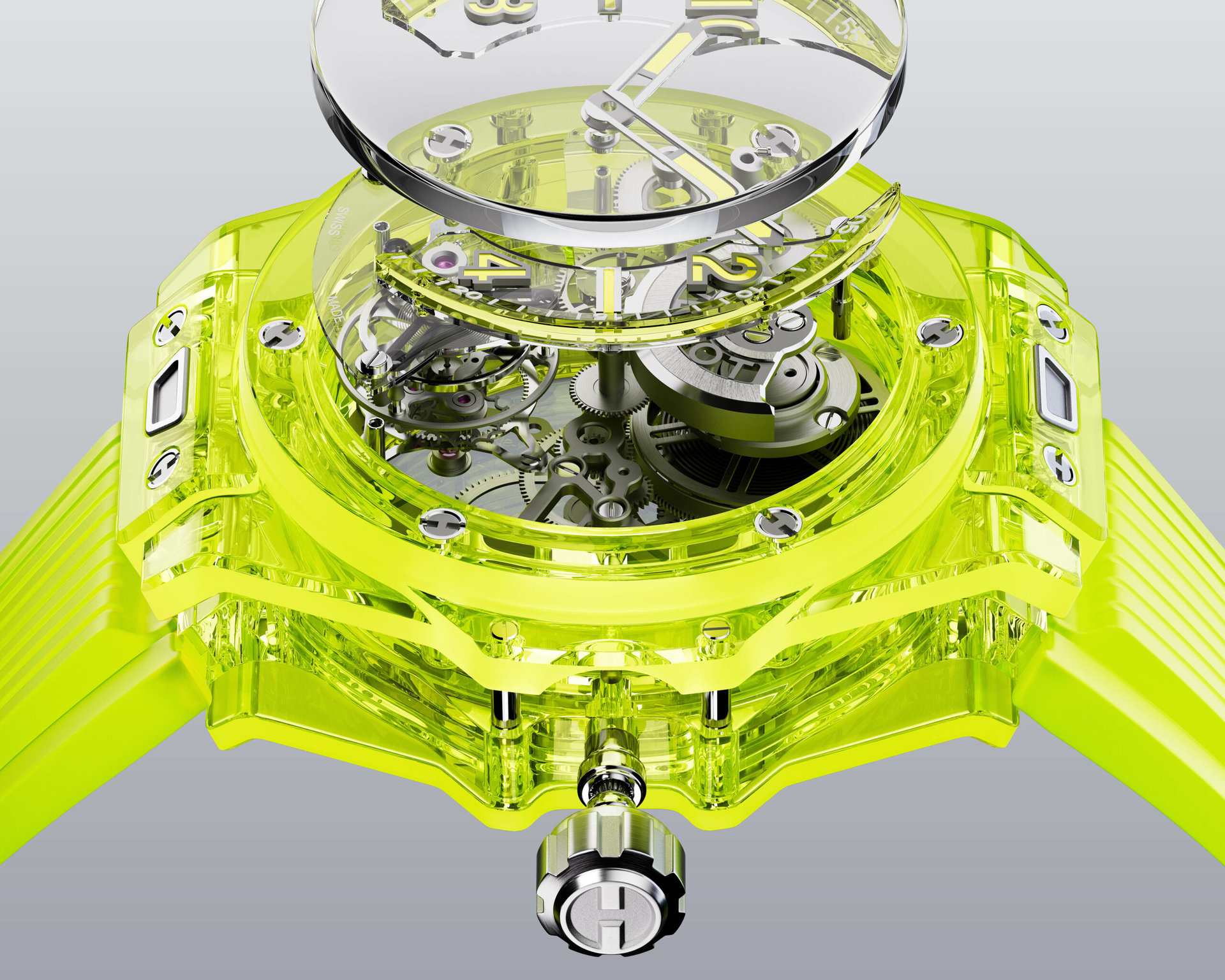 Take, for example, the technical marvel that is the Hublot 'Big Bang Tourbillon Automatic Yellow Neon SAXEM,' featuring a vibrant neon yellow case crafted from SAXEM (Sapphire Aluminium Oxide and Rare Earth Mineral), a highly durable and brilliantly shining material. SAXEM, developed in the field of satellite technology, provides complete transparency and incredible resistance. The watch houses the HUB6035 self-winding Manufacture caliber, which is beautifully placed, revealing the tourbillon at 6 o'clock, suspended in mid-air. With a 72-hour power reserve and a limited edition of 50 pieces, this timepiece combines modern, disruptive design with a high-precision Haute Horlogerie.
Hublot also partners with various charity organizations and environmental initiatives to make a positive impact on the world. As Hublot continues to break boundaries, the brand's commitment to "Be the first, be unique, be different" is not just a tagline but a way of life. From the first luxury brand to launch a web television channel to continually exploring interactive and revolutionary display cases, Hublot's pioneering spirit shines through its designs.
Throughout its journey, Hublot's commitment to sustainability remains unwavering. Its advanced manufacturing facilities emphasize environmental protection, with solar panels for renewable energy and even a commitment to promoting regional pollination through beekeeping. The brand's dedication to sustainability goes beyond timekeeping; it's a part of its fundamental values.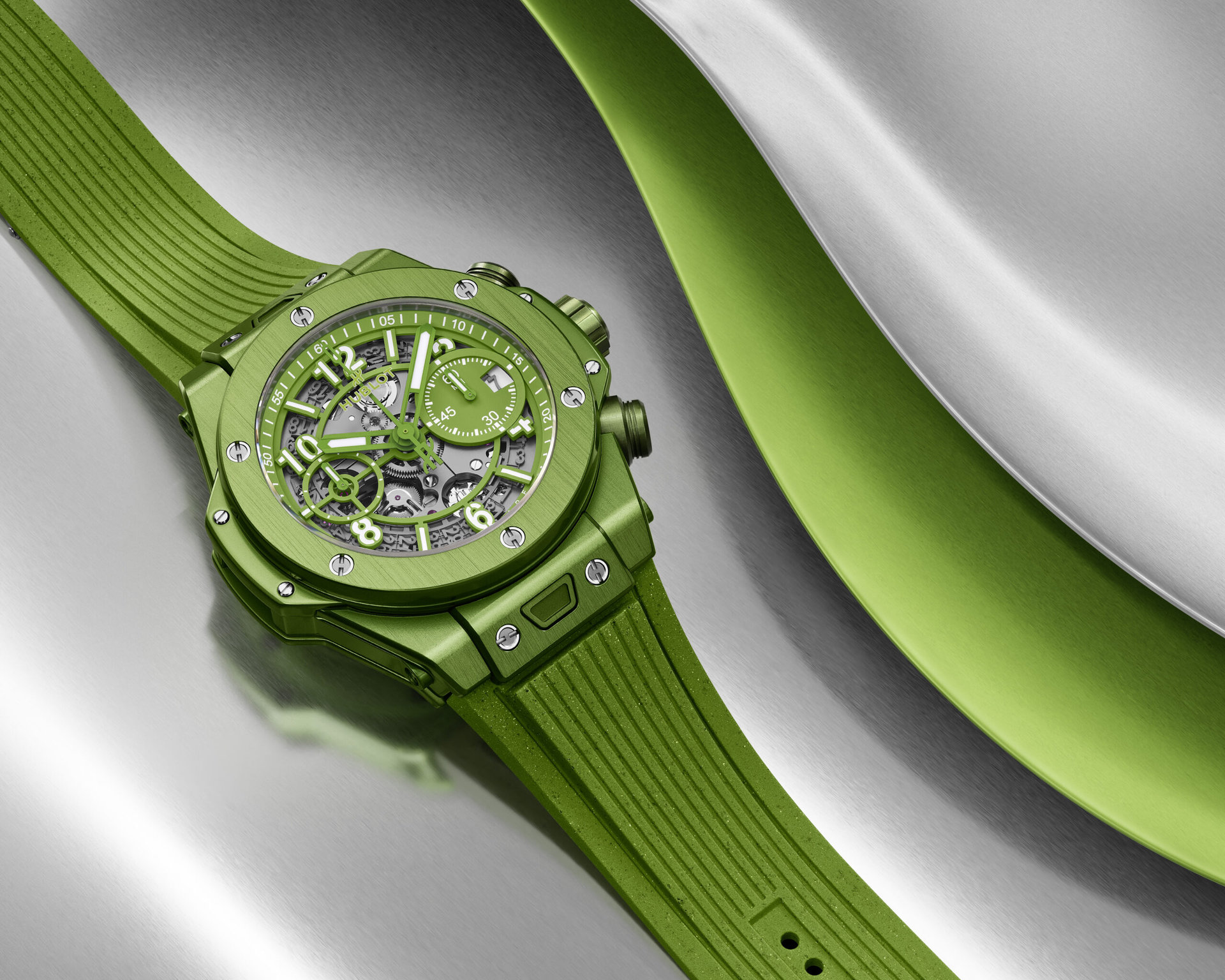 Staying true to its commitment to the planet, Hublot partnered with Nespresso earlier this year. In a groundbreaking collaboration, Hublot and Nespresso transformed used coffee grounds from Nespresso capsules into a unique watch – the 'Big Bang Unico Nespresso Origin.' The timepiece is crafted from recycled aluminum, with 28% originating from Nespresso coffee capsules, and it bears the Nespresso "N" on the crown. Both the strap and fabric strap are designed using recycled coffee grounds, achieving a perfect balance of color and quality.
Today, Hublot stands as a beacon of innovation, creativity, and luxury, with Ricardo Guadalupe leading the pack, Hublot's journey is a testament to the art of fusion, where tradition meets innovation, and dreams meet reality.
ALSO READ: HUBLOT'S ONGOING PASSION FOR FOOTBALL EVIDENT IN THE CLASSIC FUSION CHRONOGRAPH PREMIER LEAGUE.