Earlier this year, the Saudi Fashion Commission announced the inaugural Riyadh Fashion Week, putting the Kingdom's capital on fashion enthusiasts' radar. Dedicated to showcasing and amplifying the presence of Saudi Arabian designers, the first season of Riyadh Fashion Week kicked off on October 20th with a spectacular show by Ashi Studio. What followed was nothing short of a runway extravaganza where Saudi designers–both established and emerging–unveiled their latest offerings.
Below, Buro247ME highlights the best collections from the inaugural Riyadh Fashion Week.
Ashi Studio
Earlier this year, Mohammed Ashi (founder of Ashi Studio) made history as the first Saudi Arabian designer to be invited by the Fédération de la Haute Couture et de la Mode to showcase his collection at Paris Couture Week. Now, after gracing major international runways, Ashi Studio made its debut in its homeland, kicking off Riyadh Fashion Week with a show dedicated to the Kingdom. The brand's latest collection, '8pm: An Evening in Riyadh, ' honors the designer's roots and draws inspiration from the cosmopolitan glamor of the capital city after dark. Featuring dreamy gowns, the collection is a love letter to the designer's homeland, his loyal clientele, and to those who have supported him from the get-go.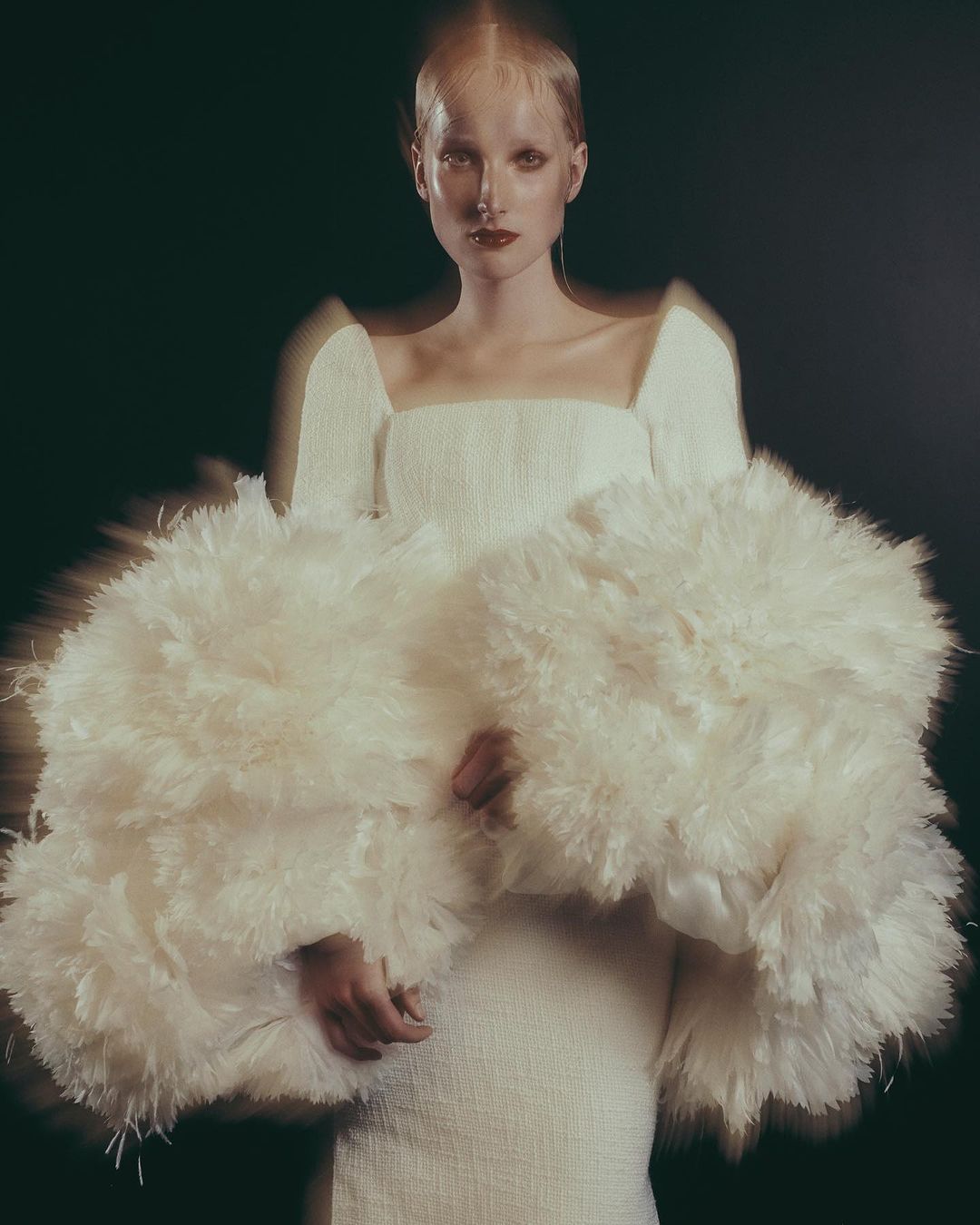 Honayda
One of the most anticipated names on the Riyadh Fashion Week calendar, Honayda Serafani's Spring/Summer 2024 collection titled 'Cosmos' was inspired by space, the Kingdom's celestial journey, and the first Saudi female astronaut Rayyanah Barnawi's mission. The spell-binding collection featured magnificent floor-grazing gowns, sculptural details, shimmering embellishments, a vibrant color palette, and moon and star motifs. After a brief hiatus, model Halima Aden returned to the runway, opening the Honayda show at Riyadh Fashion Week. Honayda's Spring/Summer 2024 collection honors the courage and resilience of women in space.
Kaf by Kaf
Kawthar Al-Horaish's Kat by Kaf fashion show at Riyadh Fashion Week was nothing short of extraordinary. The designer's innovative approach was highlighted by incorporating various summer fruits, such as watermelon and bananas, into her collection, ingeniously adorning everything from garments to shoes. The emphasis was on utilizing cotton threads using techniques like crochet executed with contemporary flair. Notably, Al-Horaish introduced summer fashions crafted from palm leaves, artfully reimagined in a modern context. The collection effortlessly captured the essence of summertime with its refreshing color palette and adorable handbags, creating a visually stunning and highly memorable fashion presentation.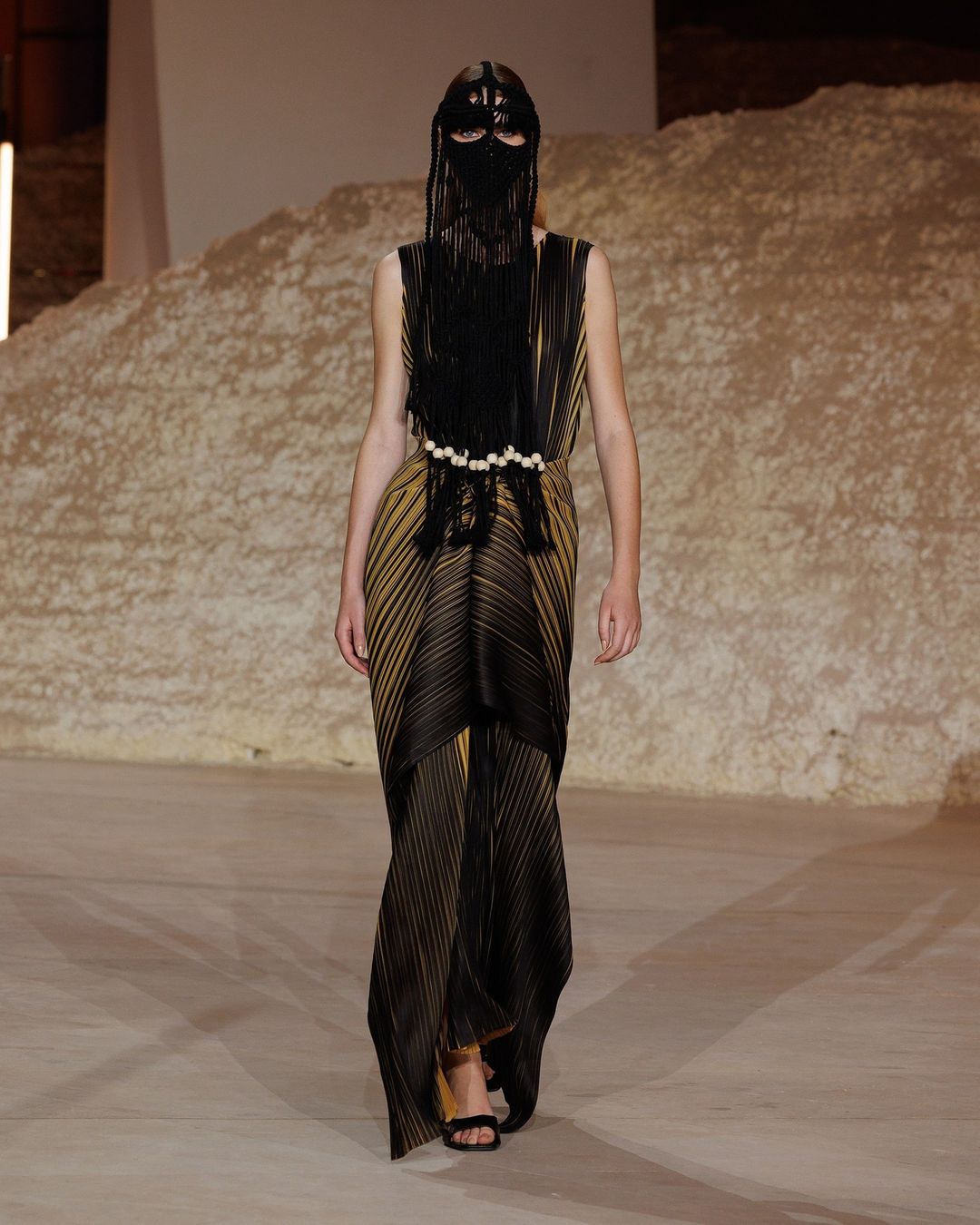 Abadia
If we were to describe the Abadia collection unveiled at Riyadh Fashion Week in one word, it would be wearable. Abadia'a collection embodied the vision of modern women characterized by grace, simplicity, and a sincere feminine touch. The Abadia collection was dyed in natural hues, its designs–encompassing pants, skirts, and jackets– destined to become timeless staples. What sets Abadia apart is its unwavering commitment to supporting local Saudi craftsmen, infusing their accessories with a genuine, community-driven identity that mirrors the brand's vision. This fusion of tradition and contemporary elegance brings a unique charm to its creations, putting Abadia on our wishlist.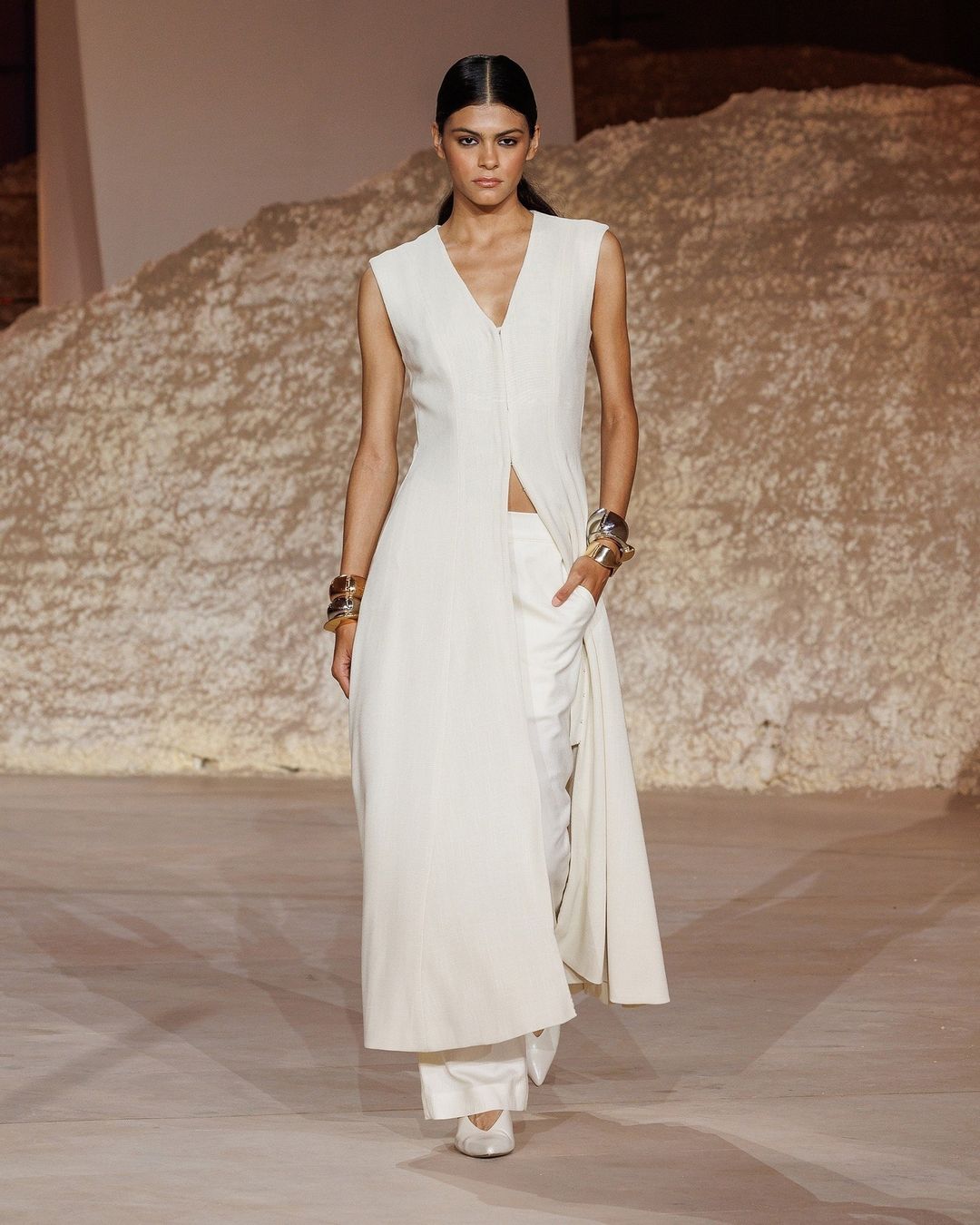 Hala Algharbawi
For the couture presentation during Riyadh Fashion Week, designer Hala Algharbawi unveiled a range of voluminous gowns that made the front rows swoon. Featuring sculptural details and meticulous cuts, Hala Algharbawi's collection injected a much-needed dose of drama on the runway. The collection was drenched in a vibrant color palette, boasting bright shades of orange, pink, and red juxtaposed against all-black ensembles.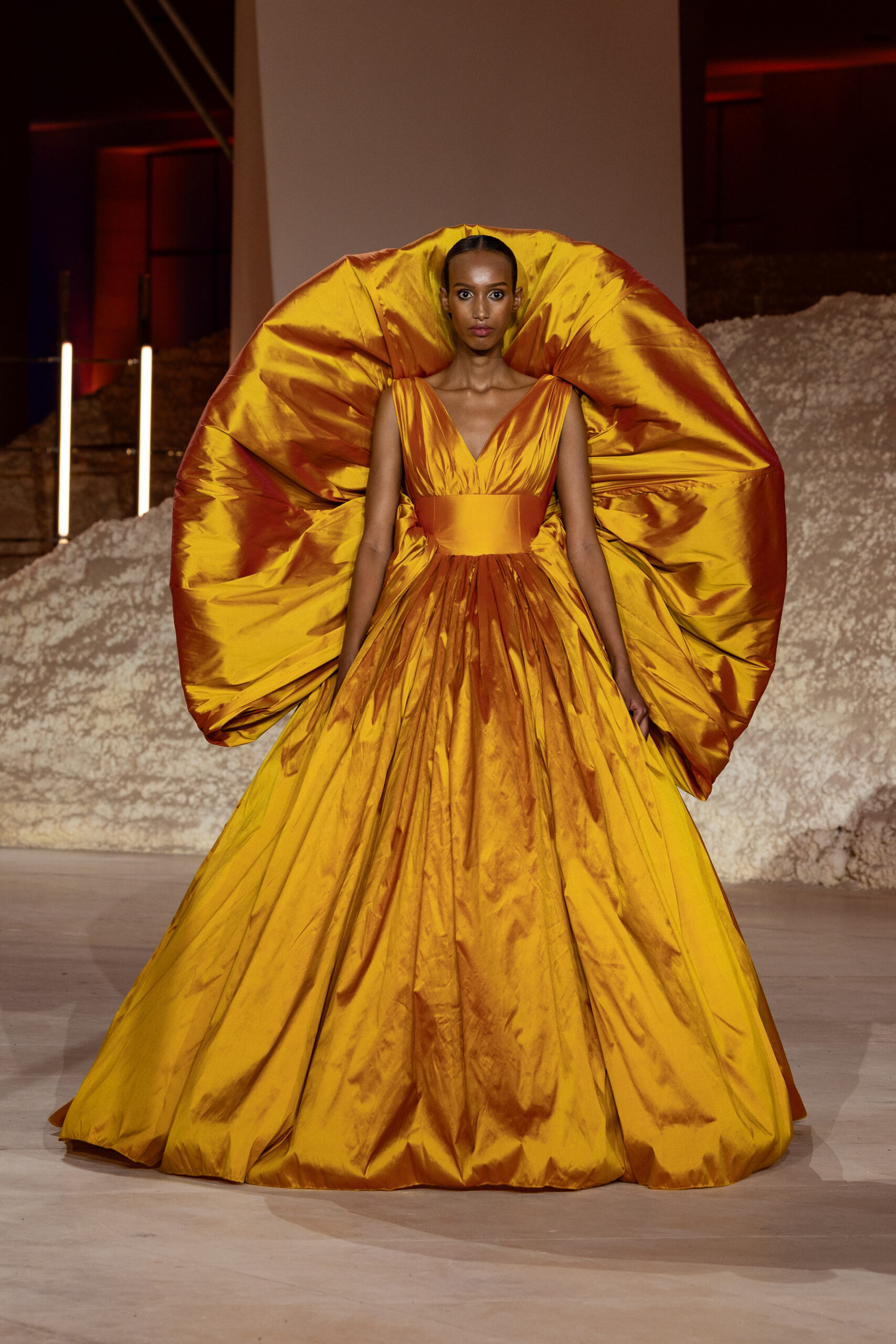 Yousef Akbar
Crowned by Fashion Trust Arabia in 2020 as one of the most promising evening wear designers in the region, Yousef Akbar's show was undoubtedly one to look out for. Youssef Akbar's creative presentation at Riyadh Fashion Week featured a striking interplay of colors in jersey and scarves, exuding a refined sense of femininity, craftsmanship, and elegance. This Spring/Summer 2024 collection, previously unveiled at Australian Fashion Week, was characterized by a glossy jersey material, brought to life with contemporary patterns and an array of colors to cater to diverse tastes. Several pieces within the collection combined a touch of modesty with a modern edge, notably exemplified by the blazers crafted in timeless silhouettes. The use of luminous fabrics, sequins, and delicate beadwork brought to life a feminine look. Completing the ensemble, the models sported sunglasses from Hazel Optics, adding the final touch to their flawless appearance.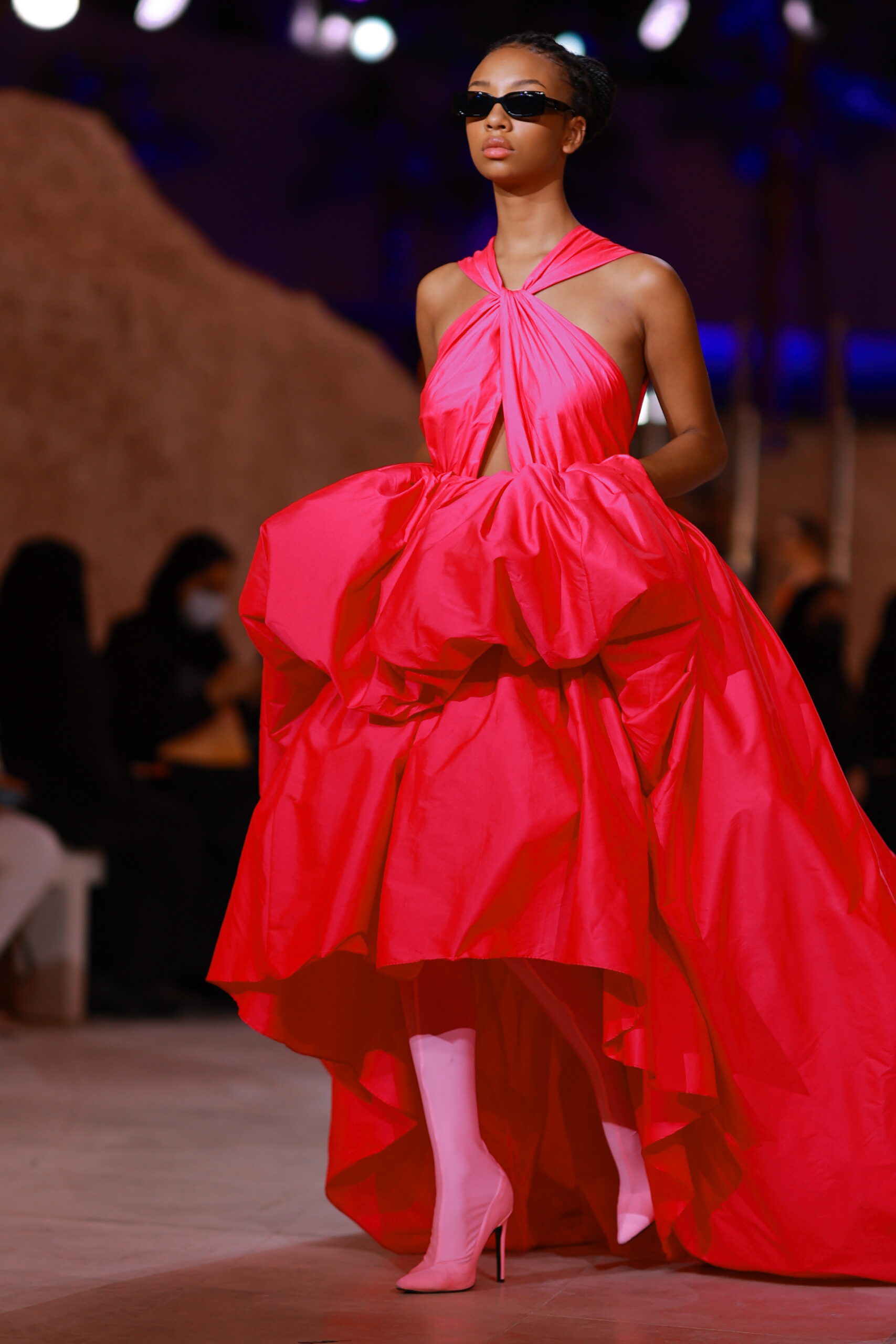 Fatima Alabdulqader
Saudi bridal designer Fatima Alabdulqader unveiled a breathtaking collection of bridal ensembles at Riyadh Fashion Week. Intricately embroidered wedding gowns boasting exquisite embellishments and form-flattering silhouettes rolled onto the runway, each more sensational than the one before. The bridal outfits were accompanied by delicate tulle gloves, trains, and cape details, cementing the brand on every bride-to-be's wishlist.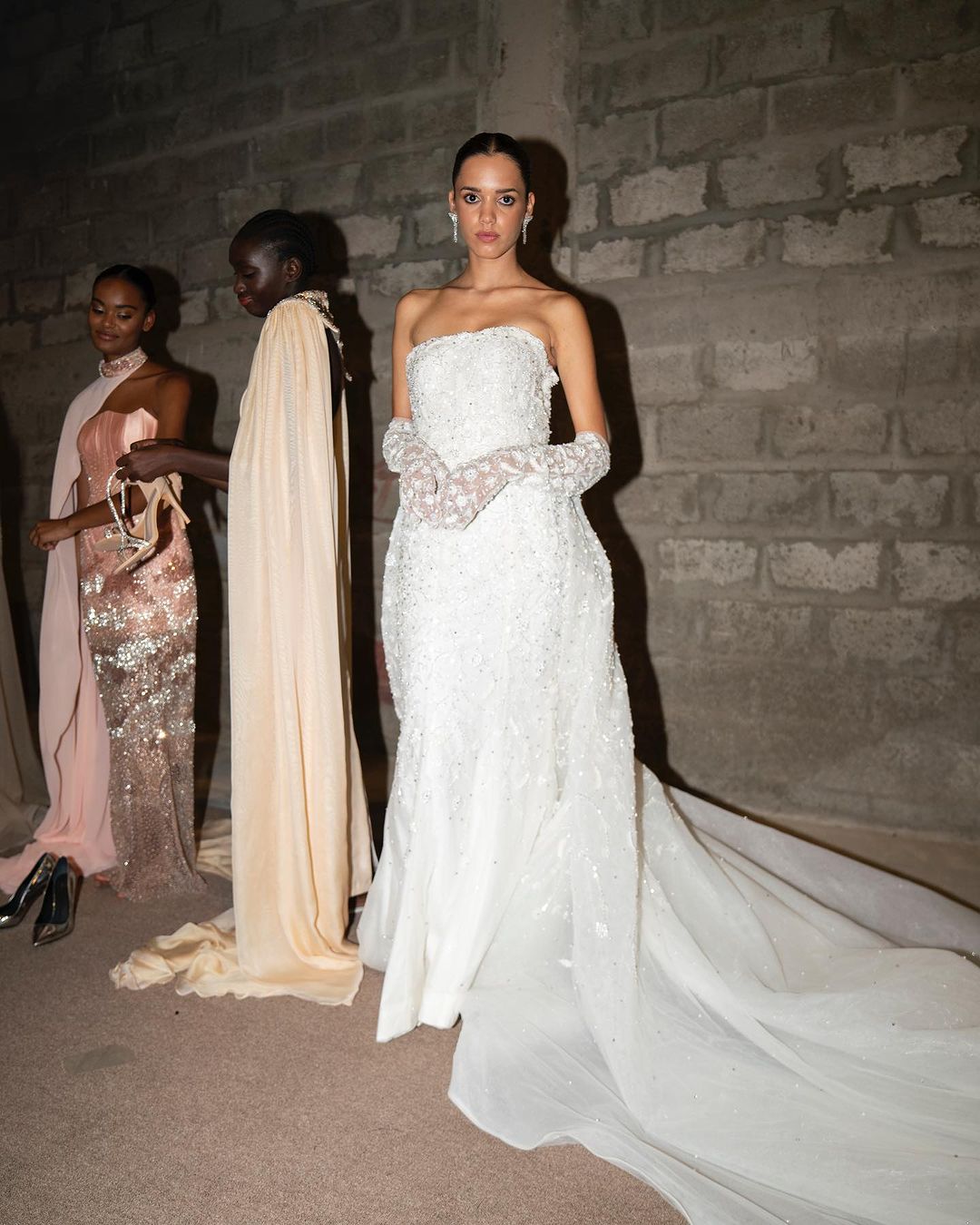 ALSO READ: THERE'S A NEW MAGDA BUTRYM POP-UP IN DUBAI AND YOU MIGHT WANT TO CHECK IT OUT.