The launch of the Classic Fusion Chronograph Premier League underscores Hublot's unwavering dedication to the beautiful game, marking the largest-ever partnership between a watch brand and football. This collaboration has evolved and grown stronger since its inception in 2006.
As the official timekeeper of the Premier League since 2020, Hublot has consistently shown its fervent support for the world's most popular football league. The Premier League reaches a staggering 900 million households in 189 countries and boasts a weekly engagement from 1.66 billion individuals through various media platforms. However, a story truly becomes meaningful when it contributes to the present or, indeed, the future. On the 8th and 9th of October, Hublot will bring together its most prominent ambassadors and contemporary football icons for a one-of-a-kind event during the Arsenal vs. Manchester City match.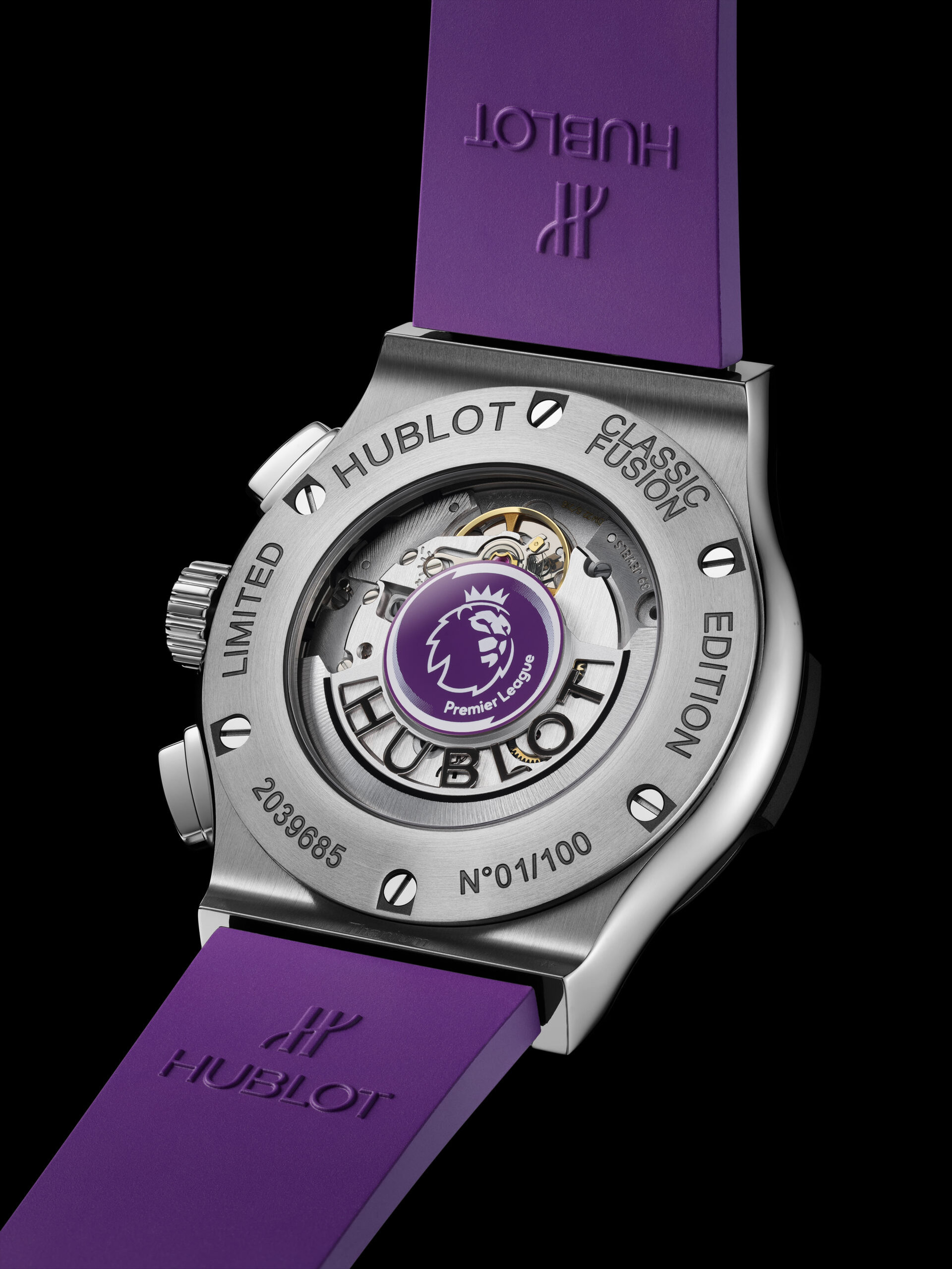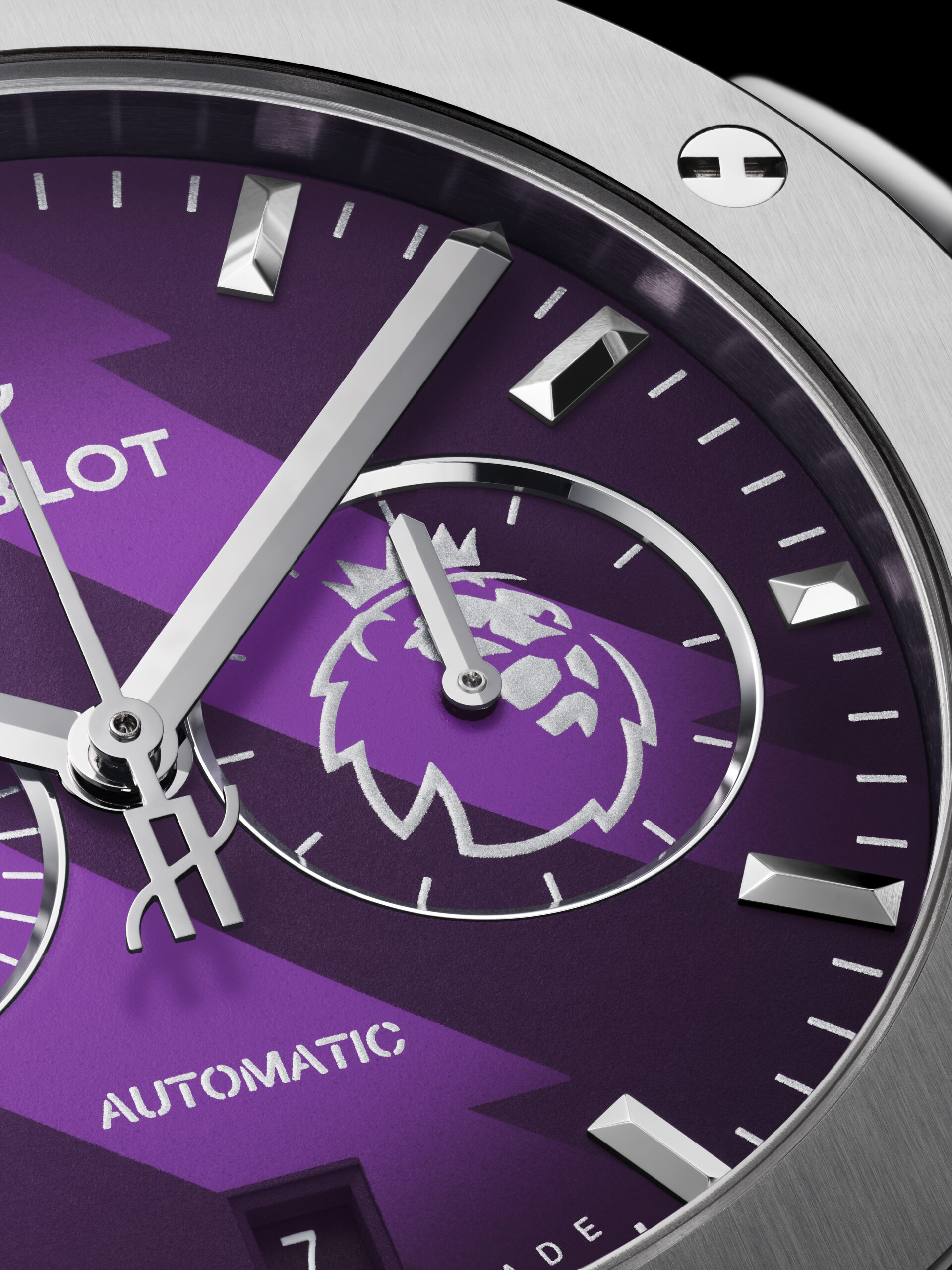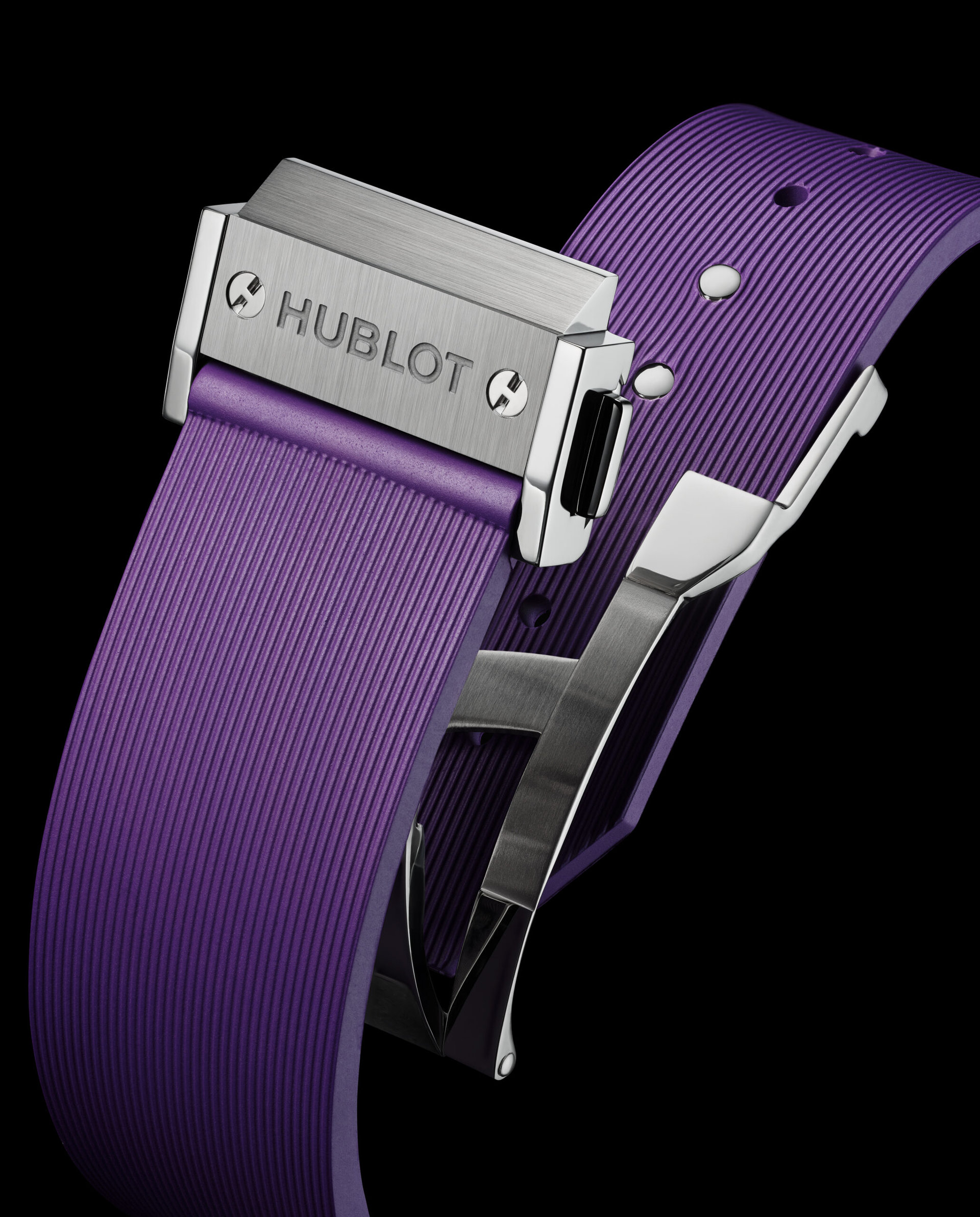 A top-tier match in the world's most prestigious football league, coupled with legendary football personalities – what more could Hublot desire for the launch of an exclusive collection? The Classic Fusion Chronograph Premier League, featuring a limited production of only 100 individually numbered pieces, serves as Hublot's vibrant tribute to all the League's enthusiasts and its greatest champions. Notably, this marks Hublot's debut mechanical chronograph designed exclusively for the Premier League.
In keeping with the tradition set by the Big Bang E, which was introduced for the Premier League in 2020, the Classic Fusion Chronograph Premier League proudly displays the iconic intense purple color on its strap and dial, housing the two distinctive Classic Fusion counters. Positioned at 3 o'clock, the seconds counter bears the hallmark of the majestic crowned lion, the proud emblem of the Premier League. The crowned lion is also elegantly featured on the case back, alongside the unique number assigned to each of the fortunate 100 owners. This timepiece is a collector's dream, embodying the values of passion, tradition, performance, and excellence in perfect harmony.
ALSO READ: GAME, SET, MATCH: HUBLOT IS REVOLUTIONISING FOOTBALL WITH ITS INNOVATIVE TIMEPIECES