Time is one of the most decisive elements of sport. This rings especially true in football, where dreams can be realized or shattered in a matter of mere seconds. Nobody understands this better than Hublot, who has shared a close relationship with the game as the official timekeeper of major international football events.
The luxury watchmaker has cherished an enduring partnership with with UEFA, having teamed up with the UEFA EUROTM for the last four competitions (2008, 2012, 2016, 2020) and with the UEFA Champions League since 2015, keeping time for the unforgettable moments that made football history. As the UEFA Champions League commences, Hublot is geared up for yet another season of nail-biting excitement both on and off the field, courtesy of its latest horological wonder. Enter: Hublot 'Big Bang e Gen 3 UEFA Champions League' watch.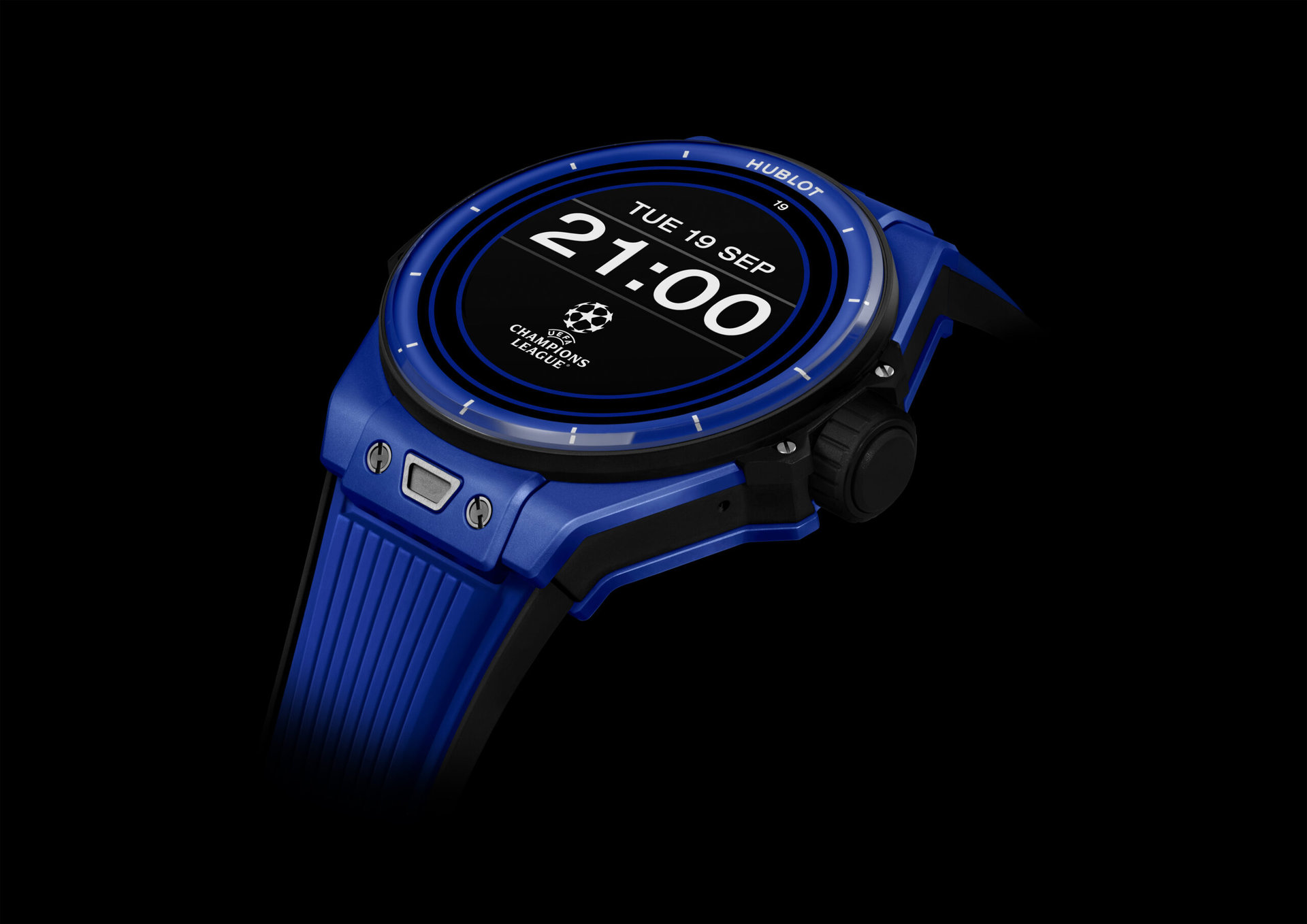 The new limited-edition Hublot 'Big Bang e Gen3 UEFA Champions League' watch immerses you in the heart of football action, no matter where you are. This remarkable 200-piece watch bears the iconic UEFA Champions League blue color crafted from Hublot's famed ceramic. Integrated with a special 'Match Mode,' the Hublot 'Big Bang e Gen3 UEFA Champions League' watch displays the game lineup and player statistics fifteen minutes before kick-off. Follow the game on your wrist as this groundbreaking Hublot timepiece tracks key match events, including half-times, additional time, goals scored, and even penalties. But that's not all; the 'Replay' mode allows you to relive your favorite moments.
The innovative watch is affixed with a 44mm micro-blasted ceramic case, a Qualcomm® Snapdragon WearTM 4100+ processor, and with eight sensors, including GPS, Bluetooth, Wi-Fi, a Heart Rate Monitor, and NFC payment capabilities. Notably, the Big Bang e Gen3 UEFA Champions League seamlessly functions with both Google Android and Apple iOS operating systems. Moreover, it boasts water resistance up to 3 ATM and offers an impressive all-day battery life, requiring only two hours for a full charge from empty to maximum capacity.
Shop the watch here.
ALSO READ: THE LIMITED-EDITION RIMOWA X TIFFANY & CO. COLLECTION IS DESIGNED FOR STYLISH TRAVELLERS.