A testament to innovation with its distinctive three-dimensional sole, this futuristic must-have transforms the iconic architectural F of the FENDI First heel into a space-age active shoe. Nestled within the sinuous contours of the sneaker, the heel's unique construction gives rise to an inverted F, a dynamic emblem that gracefully cradles the shoe's upper. The suspension sole, marked by a strategically placed gap at the heel, conjures the illusion of a floating rear, evoking a sense of swiftness and agility, embodying the FIRST 1's essence of weightlessness. To complement this extraordinary sole, the upper exudes a contemporary, lightweight aura, accentuated by its delicate knitted fabric and intricately embossed technical details.
Throughout, FENDI logos and the iconic F discreetly embellish the sneaker, their presence artfully rendered with subtle FENDI lettering adorning the shoe tab, heel, and outer toe point. As for color palettes, the FIRST 1 offers a spectrum ranging from timeless white to bold black with shimmering silver accents, both featuring an understated ton sur ton inverted F. Completing the FIRST 1 range are captivating options, including a sandy rose hue with silver and vibrant pink accents, and a sophisticated dust grey design adorned with contrasting silver and dove grey details.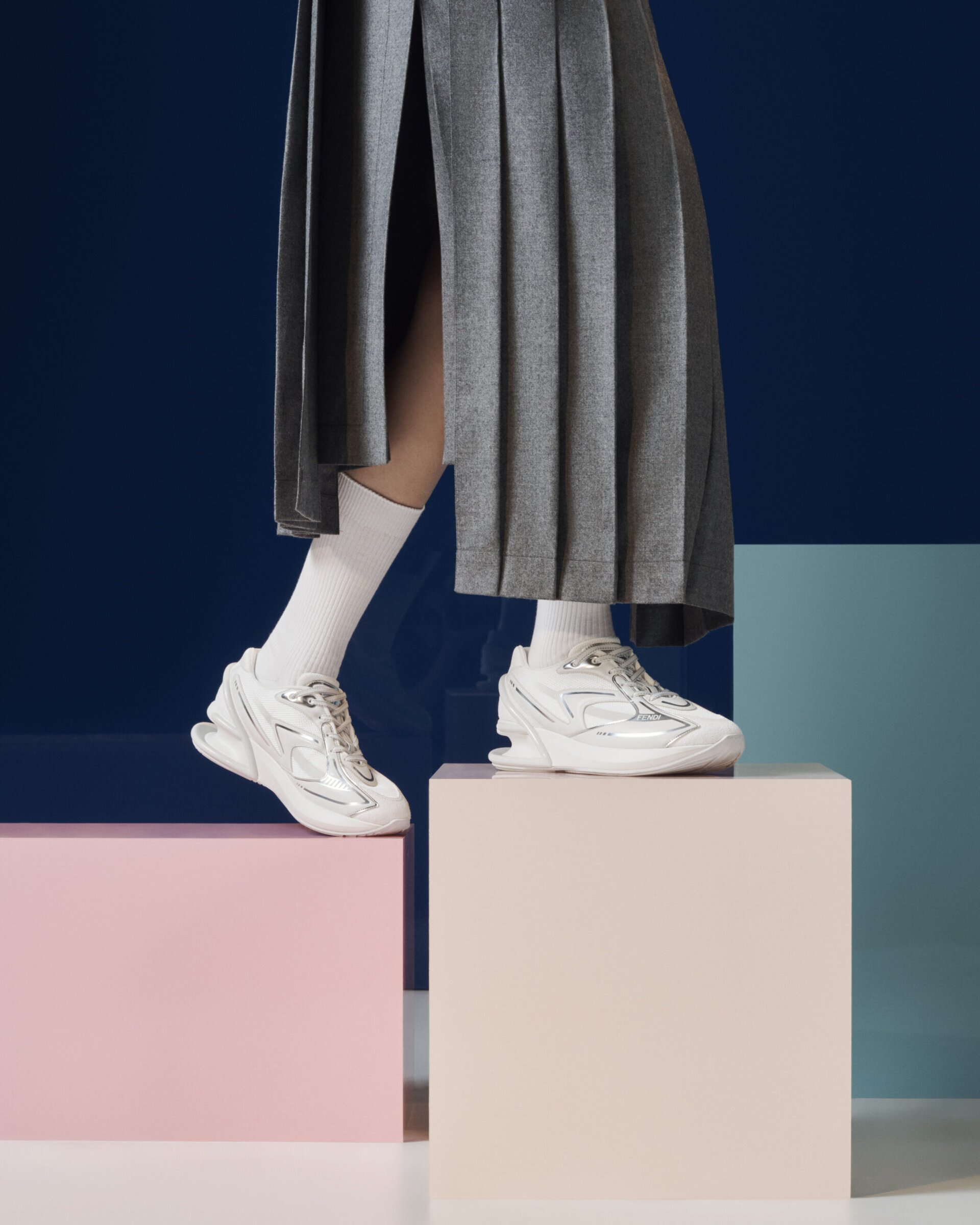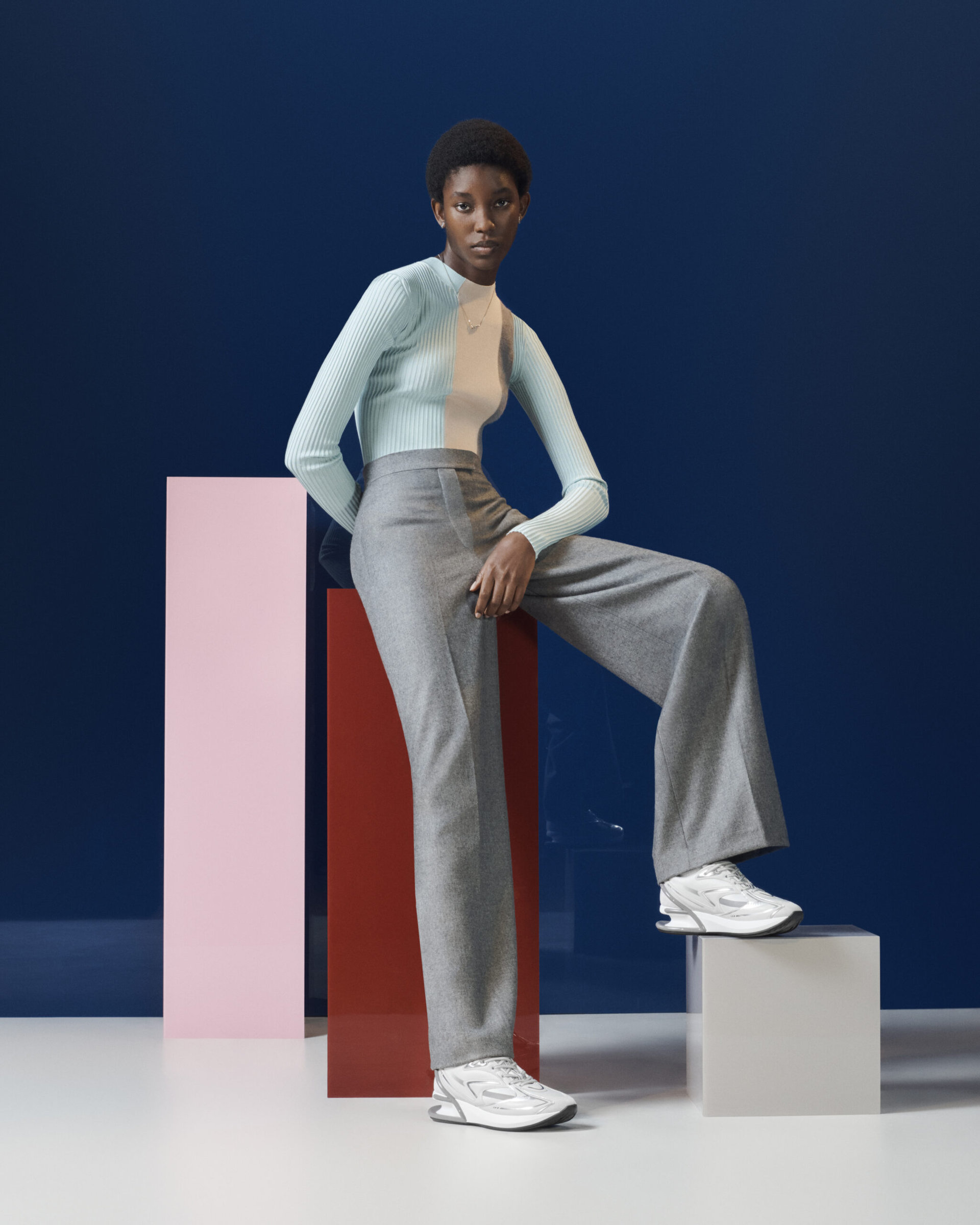 ALSO READ: FENDI ORIGAMI: BAG OF MANY STYLES, DANCE OF INFINITE MOVES.