The 'OOOOH! AAAAAHHH!' inducing set designs, celebrities-moonlighting-as-models-moments, and statement-making apparel during Fashion Month? Keep 'em coming. Though lest we forget the pièce de résistance that really makes a "look". Covetable outfit add-ons can come in the most unexpected of packages: remember not long ago when micro sunglasses – we thought had long been relegated to Matrix fan pages – suddenly were resurrected on the runway and bags that could just about hold our credit card were A Thing. Are they still? The jury is still out on that one.
When it comes to being on top of your A-game, Prada is always a good place to start; the fashion house has created some of the most iconic bags in history. From the nylon backpack and bowling bag to their 'Galleria' tote and 'Sidonie' shoulder bag. The finishing touch that caused a frenzy last year? Prada's extra padded headbands (debuted at their SS19 show). Even the most squeamish of all things girlish experimented with the Gossip Girl-approved look. The crowning glory returns for AW20, too – in good company – with standout hair accessories, from bijoux to silk scarves, spotted at Tom Ford, Dior, Gucci and more.
SHINE ON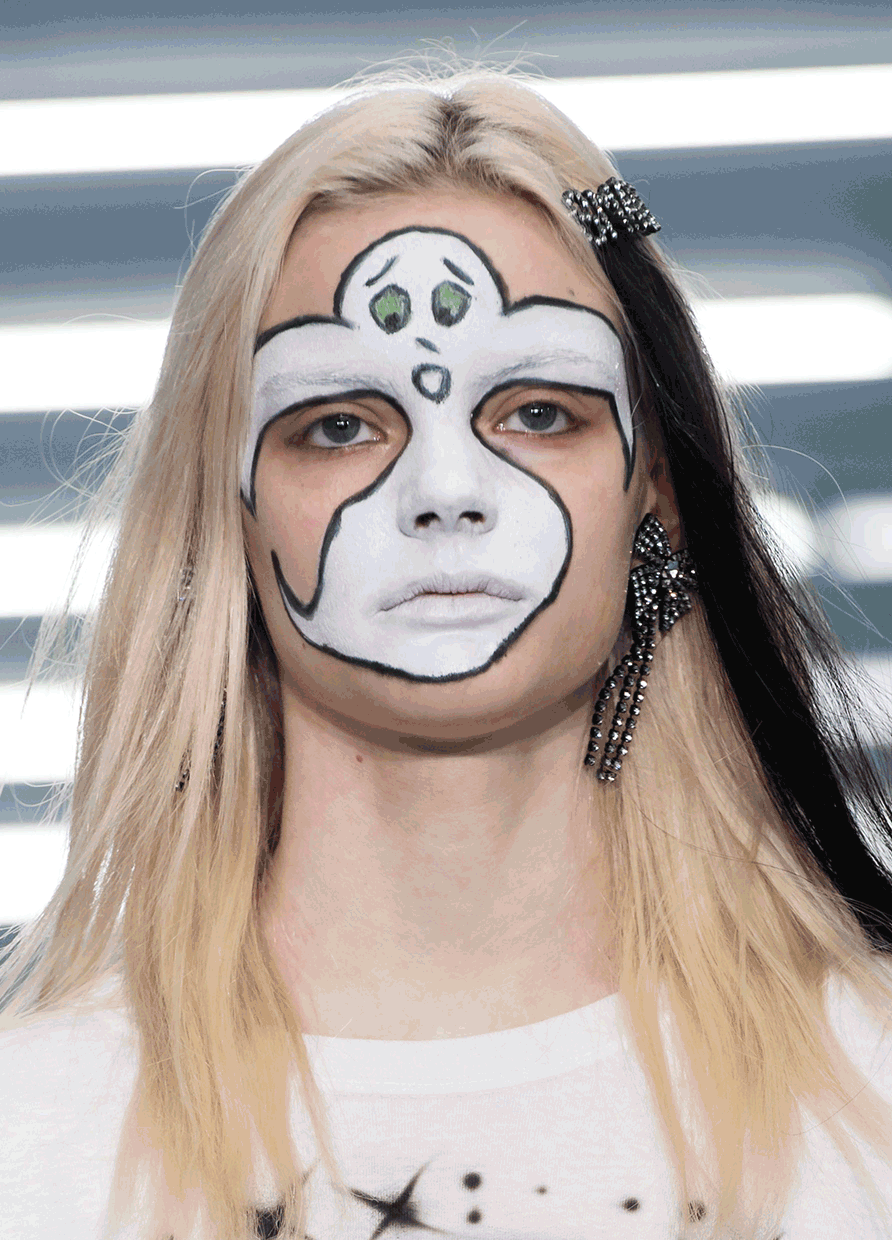 The one for sartorial extroverts: hair dripping in crystals. For those who want to add some bijoux to their barnet, take note from Ashley Williams (embellished hair pins), Tom Ford (flowery detailing) and Gucci (So.Much.Bling). The embellished hair trend also did the rounds during awards season; Charlize Theron, for instance, wore a $15,000 Tiffany & Co. bracelet to decorate her hairline at the 2020 SAG Awards."I didn't have time to do my roots," Theron explained. "So my lovely friend Adir said, 'Why don't we throw a Tiffany necklace or bracelet in there?'"
THAT'S A WRAP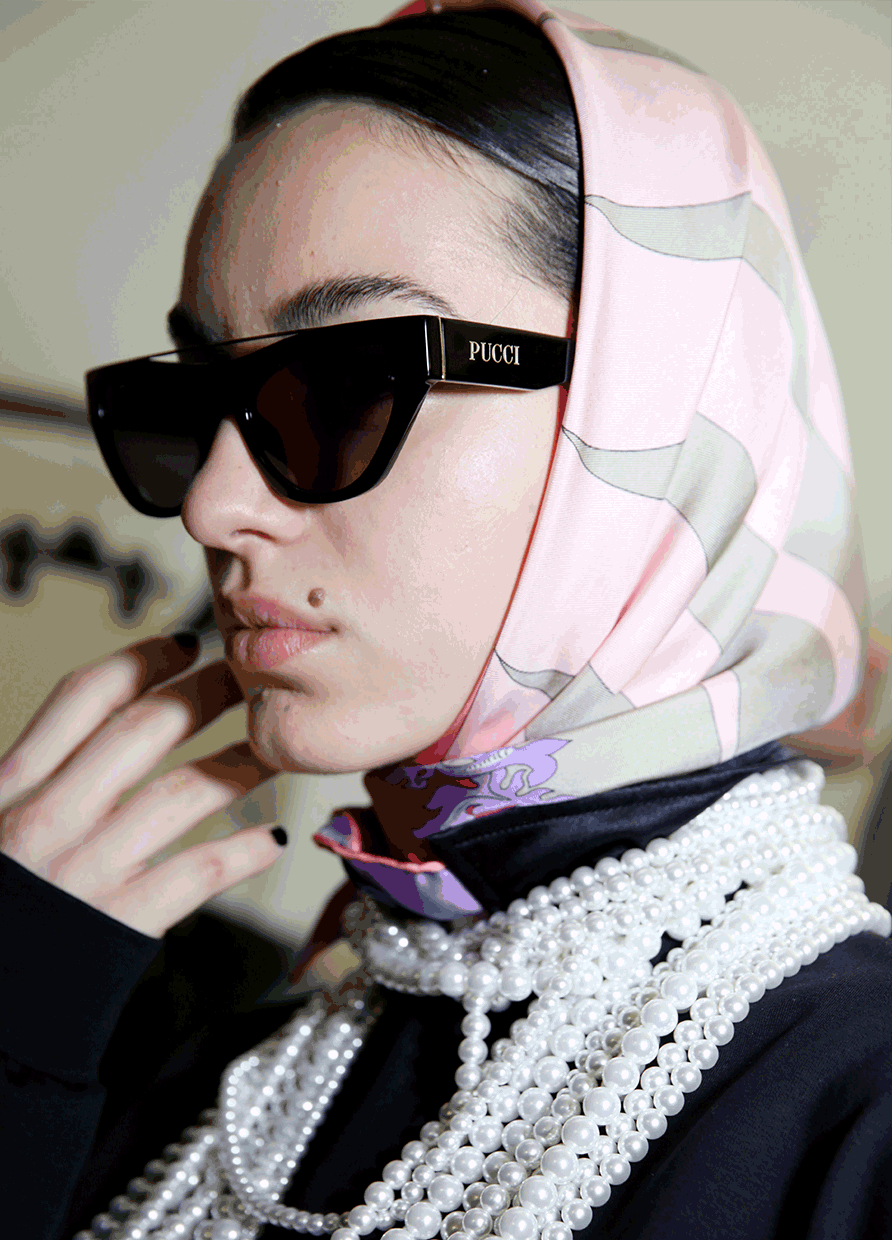 A few years ago you could not hide from the beret. They were everywhere. Likely facilitated by Dior's AW17 show, where every single model styled their look with the quintessential French accessory (the modern update = leather). Looking ahead to next season, the French fashion house makes a strong case for the 70s-style printed silk headscarf comeback. Pucci also showcased the cover up du jour on the AW20 catwalk. The best bit? The styling options are endless – worn as a scrunchie alternative? Go Granny (or HRH) chic, wrapped around your head? J'adore when caught in the rain, but you still want to create an air of being utterly fabulous.
THE NEW POWER BANDS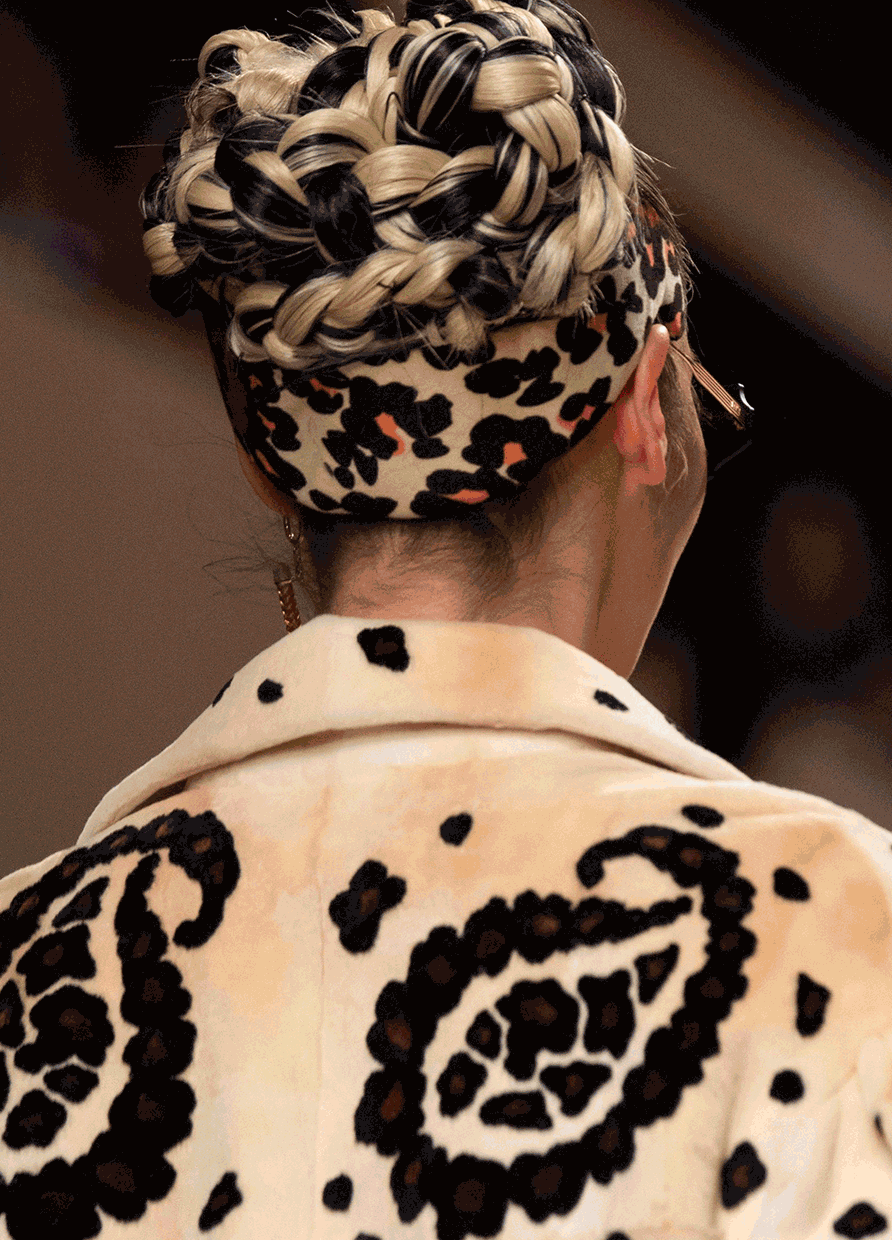 Blair Waldorf. Sarah Ferguson. Anne Boleyn. The Weirdest Imaginary Dinner Party Ever? Perhaps. But also, they do share one thing in common: they love a headband. The bigger, the better. This AW20 headband upgrade? See Shrimps' tartan takeover and Fendi's 'upside down' style. Oh, and Prada's satin and nylon headbands have now given way to gold and silver iterations. Dreamy.
First published on Buro247.com.
Now, take a look at the 20 best handbags spotted at Paris Fashion Week.