The penultimate week of fashion month has officially begun and with seven days filled with runway shows by some of the world's most popular brands. With the sartorial spotlight firmly on the Italian city, we've rounded up some of Milan's most favourite (and Instagrammable) spots for you to stay, shop and eat at. Take a look here…
Where to stay
The Bvlgari Hotel
The Bvlgari Hotel in Milan is the perfect place to unwind after a full day of jam-packed fashion shows. Located right in the heart of the city but surrounded by lush greenery and courtyards, you can get a good night's rest in one of their luxurious suites, have a bite to eat at Il Ristorante-Niko Romito and pamper yourselves at the renowned Bvlgari Spa.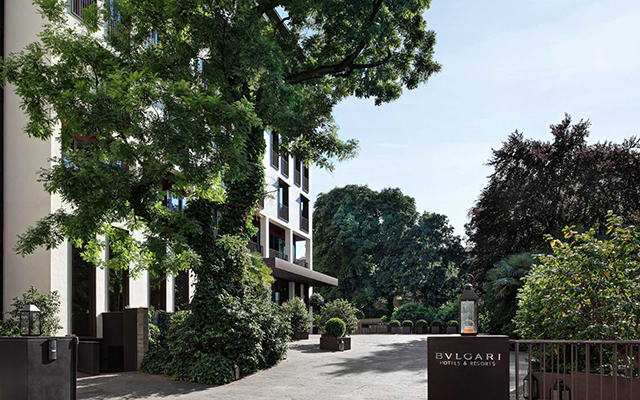 The Bvlgari Hotel is located at Via Privata Fratelli Gabba, 7b, 20121 Milano.
Mandarin Oriental
Popular amongst fashion influencers and A-listers, especially during Milan Fashion Week, the Mandarin Oriental lies in the heart of Italy's most fashionable city. Held in four elegant 18th-century buildings, the hotel blends Milanese designs with timeless luxury and offers the perfect combination of comfort, elegance and style. If you're looking to spice up your Instagram feeds as well, the hotel is located just steps away from the iconic La Scala.
The Mandarin Oriental is located at Via Andegari, 9, 20121 Milano.
Art Hotel Navigli
If you're looking for more of an artistic environment whilst relaxing in your downtime, Art Hotel Navigli is the perfect spot for you. With an art-focused ambience that fills the elegant, yet functional rooms, the space blends fashion, design and trend-setting furniture, and you'll be able to clear your mind whilst viewing several art pieces created by modern artists.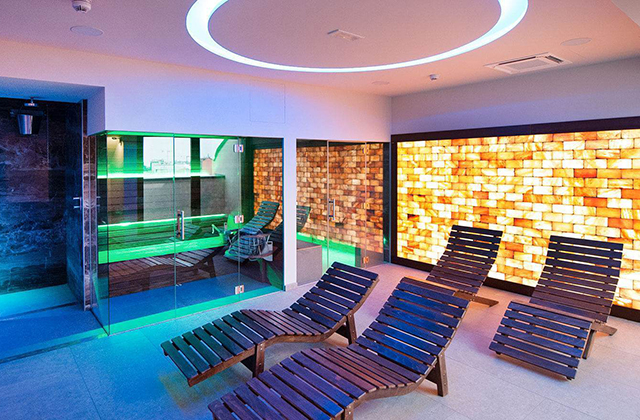 Art Hotel Navigli is located at Via Angelo Fumagalli, 4, 20143 Milano.
What to do
Armani/Silos
If you've got some downtime in between the shows, you can still get your fashion fix by visiting Armani/Silos. Considered to be one of the most popular fashion art museums in the world, not only will you be able to get a detailed look into the Armani archives, but you'll also be able to see temporary exhibitions by a handful of emerging and established artists from around the globe.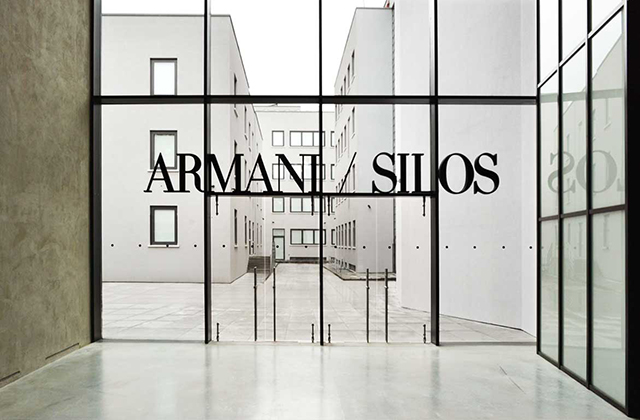 The Armani/Silos museum is located at Via Bergognone, 40, 20144 Milano.
Palazzo Morando
The Palazzo Morando is located in the centre of Milan's main fashion district and its 18th-century architecture is just one reason for you to visit. Beautifully decorated with a selection of antiques, sculptures, period costumes and fine paintings, the rich objects of the Palazzo Morando will give guests a real insight into Milan's artistic past.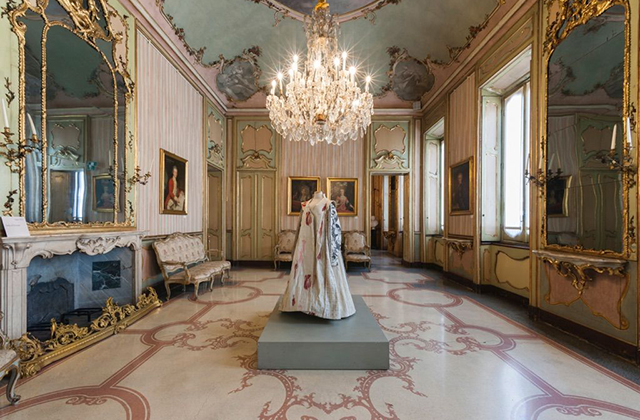 Palazzo Morando is located at Via Sant'Andrea, 6, 20121 Milano.
Teatro alla Scala
If you're interested in getting musical this Fashion Week season, the opera house in Milan is the place to be. Known as the Teatro alla Scala, the space has continuously gathered some of Italy's greatest operatic artists as well as the world's finest singers since its opening in 1778. With its rich history and a constant schedule of musical performances, you'll want to add this to your to-do list this week.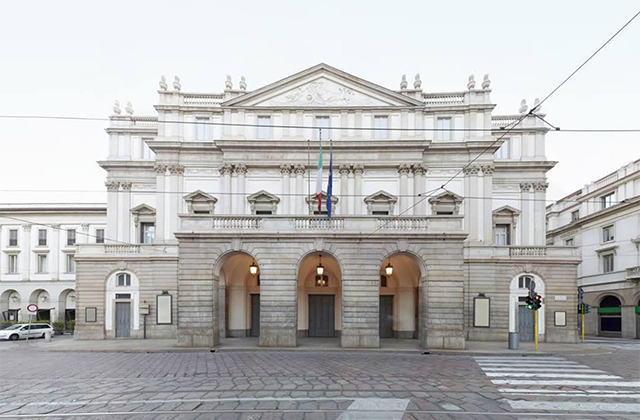 Teatro alla Scala is located at Via Filodrammatici, 2, 20121 Milano.
Where to shop
Galleria Vittorio Emanuele Shopping Centre
Looking for a last minute outfit for your front row seat? You can stop by the world's oldest shopping mall right in the middle of Milan. Housed within a four-story double arcade, the Galleria Vittorio Emanuele Shopping Centre is a major landmark in the Italian city and you can shop some of the world's most luxurious brands including Prada, Gucci, Miu Miu, Louis Vuitton, Fendi and many more.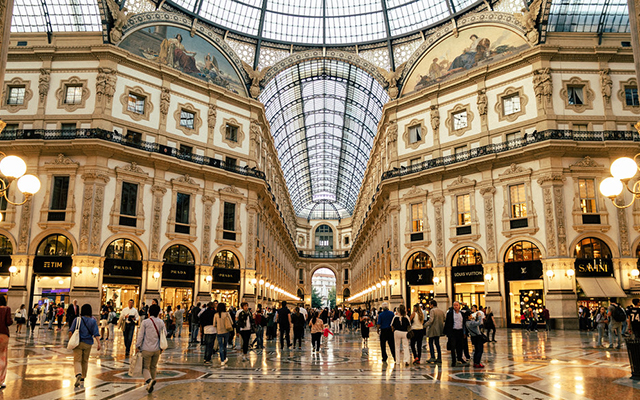 The Galleria Vittorio Emanuele Shopping Centre is located at Piazza del Duomo, 20123 Milano.
10 Corso Como
Considered to be a renowned shopping destination in Milan, 10 Corso Como is a one-stop shopping experience for those looking for cult luxury offerings. A combination of a high-fashion boutique, an art gallery, a bookshop and a courtyard café, 10 Corso Como was created by Carla Sozzani (the sister of the late Franca Sozzani, the former Editor-in-Chief of Italian Vogue), so you know it will be good.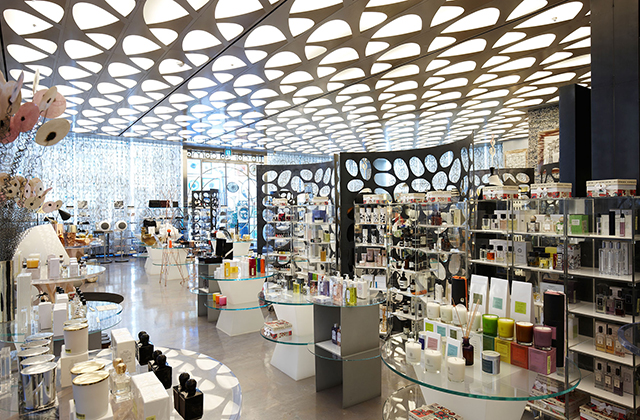 10 Corso Como is located at 20124 Milano.
Via Monte Napoleone
There's plenty to shop for in Milan but if you've got some free time and feel like taking a stroll down Via Monte Napoleone, you'll find yourselves immersed in one of Europe's most expensive streets. Famous for its ready-to-wear offerings and jewellery shops by some of the world's top names, the most important street in the Milan fashion district is also home to a plethora of Italian label's flagship stores.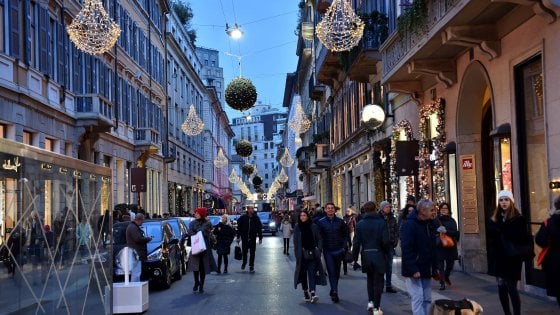 Via Monte Napoleone is located at 20121 Milano.
Where to eat
Bice
If you're looking for some home-style cooking, friendly hospitality and a true Milanese story, Bice offers just that. A popular eatery amongst locals and tourists alike, you'll be able to indulge in true Milanese cuisine here.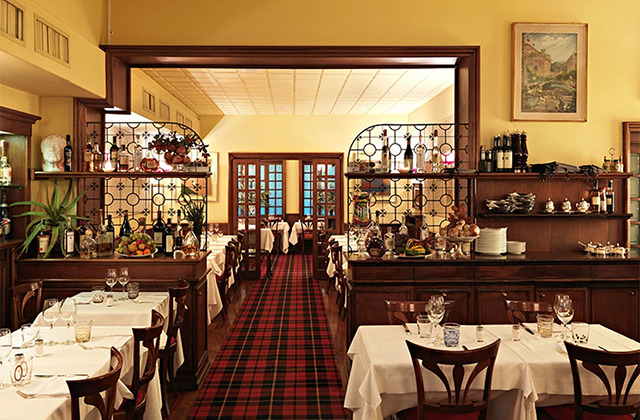 Bice is located at Via Borgospesso, 12, 20121 Milano.
La Veranda
Located at the Four Seasons Hotel, La Veranda is the perfect spot to meet up with friends. With its casually elegant surroundings and beautiful views with its floor-to-ceiling windows, you can indulge in a curated menu made by some of the most renowned chefs who come from around the globe. With a breakfast, lunch, dinner, dessert and tasting menu on offer, you can stop by any time of the day to satisfy those cravings.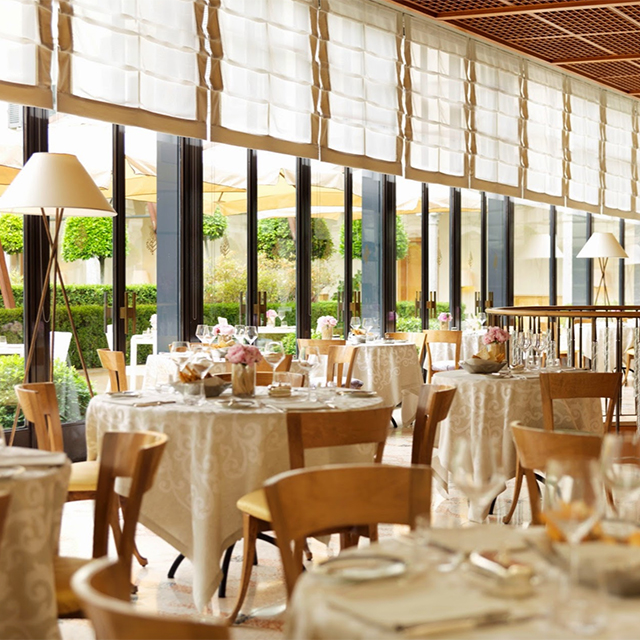 La Veranda is located at Via Gesù, 6/8, 20121 Milano.
Il Luogo di Aimo e Nadia
If you're looking for a spot to indulge in some delicious delights whilst also taking in some art, Il Luogo di Aimo e Nadia provides just that. With authentic Italian dishes dominating the menu, the two Michelin star restaurant is also covered with captivating art pieces by renowned Italian artists.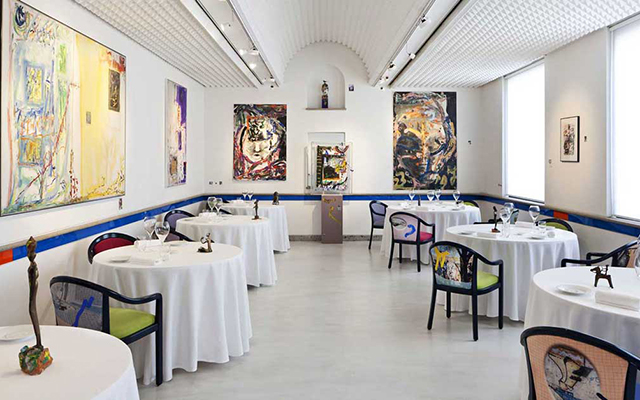 Il Luogo di Aimo e Nadia is located at Via Privata Raimondo Montecuccoli, 6, 20147 Milano.
Now, take a look at some of the collections showcased during London Fashion Week.