Ahead of Karl Lagerfeld's tragic passing earlier this year, his eponymous label has announced that they've teamed up with fashion icon Olivia Palermo for an exclusive capsule collection.
Now, the 24-piece collection (which is accompanied by five additional pieces that Palermo co-designed) has officially landed on our shores and Palermo jet-setted to the emirate to celebrate the launch.
Sitting in the VIP lounge of The Dubai Mall, Palermo (beautifully dolled up in black-and-white pieces from the collection) spoke to us about the elements of the capsule collection, how she incorporated her own vision to the brand and style advice for women in the Middle East.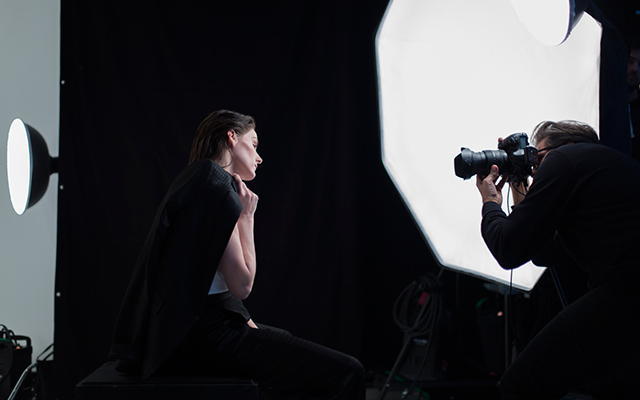 Welcome back to Dubai!
Thank you! It's so good to be back.
We know it's for a short amount of time…
I know! I was hoping to be here a little longer but my girlfriends are all out of town anyway so that's ok (laughs).
Well obviously you're here with great reason! Why did you feel that the city was the best choice for you to debut your capsule collection with Karl Lagerfeld?
I think that the Karl Lagerfeld fans around the world are so important, but I think there's been such wonderful support in Dubai and we wanted to highlight them, and that support.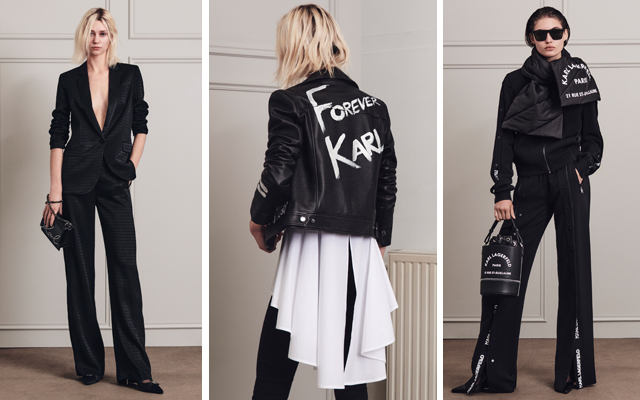 How did you add your own vision to a brand as iconic as Karl Lagerfeld's?
With any collaboration I do, I wanted to come in and I want to make sure that you can really see the brand and I just bring in my own elements and touches from my own personal style. But, it is a collaboration and you can really see both sides of it. For the Karl Lagerfeld brand, brand colours being black and white, that is also within our brand colours and true to how I get dressed.
What is your favourite piece from the collection?
Oh I love the whole thing! I don't want to hold myself to just one piece (laughs). But I love the leather pants, the tracksuit with the buttons I think are fantastic. I love the materials and the fabrics we used because it makes it look so luxurious. And, a great white buttoned-down shirt is always a great way to go.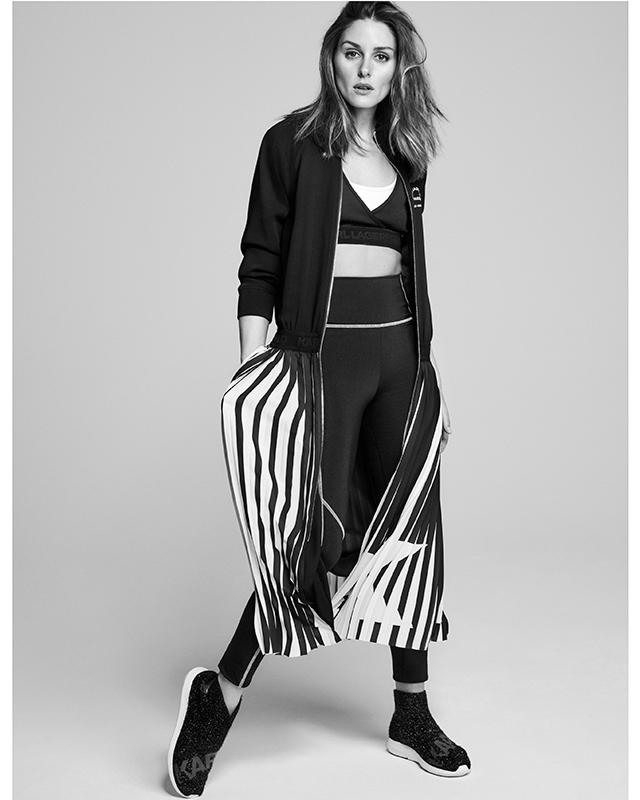 What would you say is your most memorable moment with Karl Lagerfeld himself?
You know, I like to keep some things personal (laughs). But you know, I did have a wonderful time with his team and working with them, bringing this whole collaboration to life.
Were there any challenges you face?
I think our teams have worked so well together that we only state the positive. There are no negatives.
That's great! If you could give one piece of style advice to women here in the Middle East, what would it be?
Of course. You know, I think just enjoy fashion and dress for your mood, dress for what's appropriate in your environment and it depends whether it's work, going out or whatever, just feel the best version of yourself.
The Olivia Palermo x Karl Lagerfeld collection is only available in Dubai. The collection will launch globally on June 27, 2019.
Now, find out how much Chanel made in Karl Lagerfeld's final year.