How new is Marella to Dubai?
Marella used to be here a few years ago, but to be very honest with you and with your readers, the market is very important. It's a strategical market. We were looking for the correct partner because the one that we had previously didn't work out. So, we have been looking carefully for the department that could follow us well and at the end, we found Krisma and we decided to work with them. Mr. Osman is really into the market, he knows the market very well and he knows fashion very well.
When did this happen?
Now, we just opened the very first shop in The Dubai Mall.
Where was it before?
It was in Festival City. Now it's in The Dubai Mall and in the next 10 days, in Mall of the Emirates too. For the store in The Dubai Mall, I have seen the pictures so far — it is amazing.
Why Dubai?
It's a very important crossing point between Far East and Western countries. It's the Middle East but it's the center of the economical market. And it is a good door, not now but in the future for Africa. It's right in the middle.
How has it been received by the market?
We just opened so we do not have that information yet, but I think it is the correct brand to the market. I think I know that the very first weeks went very well and the store is performing really very well. We really hope that it is going to be successful in the near future and we are expanding the brand all over the UAE of course.
Tell me a little bit about the brand DNA and the identity. What does it stand for?
This is a very interesting question. Would you believe that the DNA is very important besides for what is trendy, you have to respect your own DNA. Maybe you can do very trendy pieces but respecting what you are in a very deep of yourself in a way. This is very important for us, but patterns are always shown in the collection. All through Spring/Summer and Autumn/Winter collections, there is not a single piece which has not got a pattern.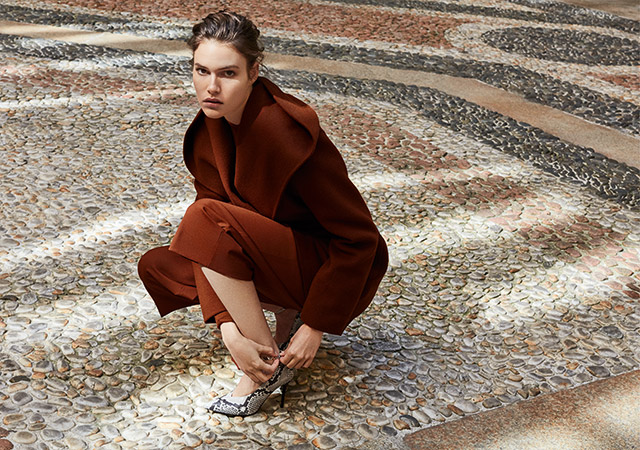 Now, the suit and jacket suits are very part of Marella history because they spread in way the power of the woman nowadays. They are an expression of power as a woman and the collection is meant for powerful women. And of course Marella is very strong in outer wears.
What do you think makes that print dress sell out?
In terms of selling, we already sold it but in terms of in the salon, it is not out yet because it is our Autumn/Winter collection. But this, I am sure is going to be successful.
What makes it stand out and why is it very popular?
Because it is very easy to be understood and it is immediate.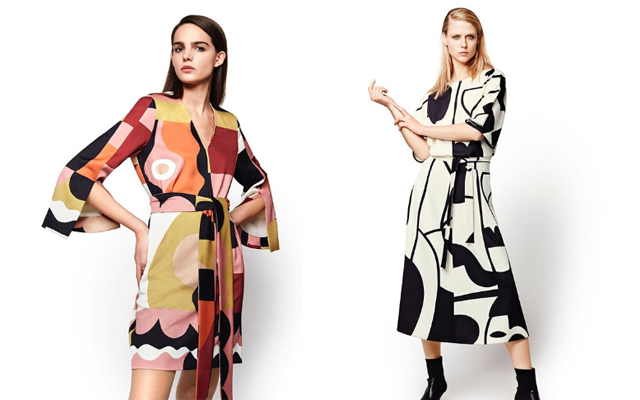 What do you mean by immediate?
It's instantly nice. You don't have to think about. It's soft. It makes you feel feminine. It's not complicated to wear. You don't have to think about it.
If Marella was a city, what city would it be?
Cosmopolitan city of New York. If it was a city in Italy, it's Milan.
Can you describe a Marella woman to me? What does she do?
I think in Marella, every woman must be a dreamer in a way but also a woman who works and has a family and is a very active woman. Nevertheless, she doesn't forget about herself and so, she has time to do everything.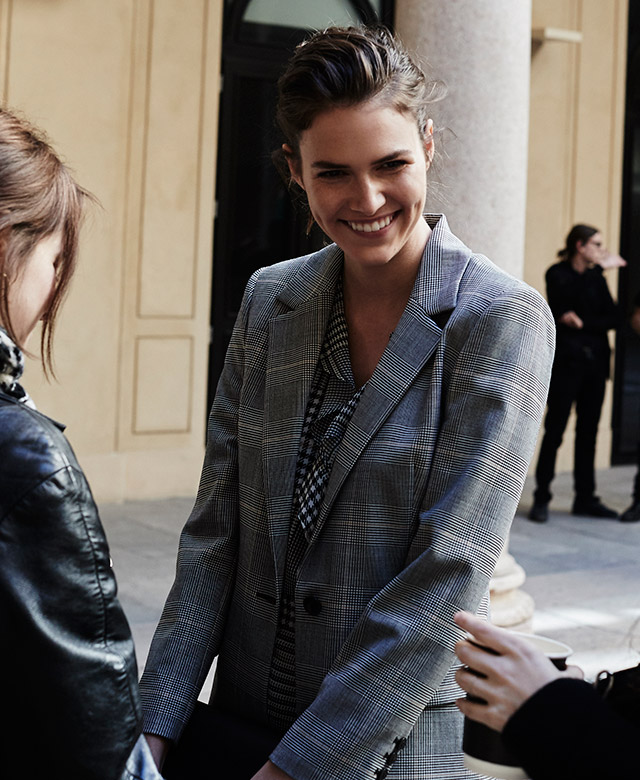 What are you drawn to about women here in the Middle East? What do you like most about them?
To be honest with you, I am fascinated with their make-up. Even if they wear an abaya, they are really sexy in a way. My first impression when I arrived, when I met the Middle Eastern girls, was that their make-up is so perfect. They put eyeliner perfectly.
Do you think that level of perfection in women resonates with the brand? Does it connect the women with Marella?
There is no standard because I always think that fashion is all about personality. So, you can be feminine in your make-up and wear a masculine suit. Maybe it depends on how you are, if you are blonde with short hair, you wear it with a pair of loafers, if you are a brunette, you wear it with high heels. It depends. A garment can really be personalised in a thousand different ways.
Tell me a little bit about Spring/Summer '19. What was it inspired by? What are the key pieces?
This is inspired by one of the wife of the family of Getty, who is a millionaire, Talitha Getty. All the campaigns are inspired by her. She's quite bohemian and romantic. All these pictures are taken in Morocco and she was different amongst the others. Talitha has a different style and the inspiration of the campaign was this one but is translated into an Italian context. So, all the stories started from this inspiration. Also ethnic style is coming back so this was approved as a back story and an anticipation of the future trend.
Tell me a little bit more about Fall/Winter?
Our other main focus is the suits. And then there's another important print which we call the black print. It's updated and contemporary. Now, suit is the main DNA of Marella. Also we have this sports glam, you want to be sporty with a touch of glam.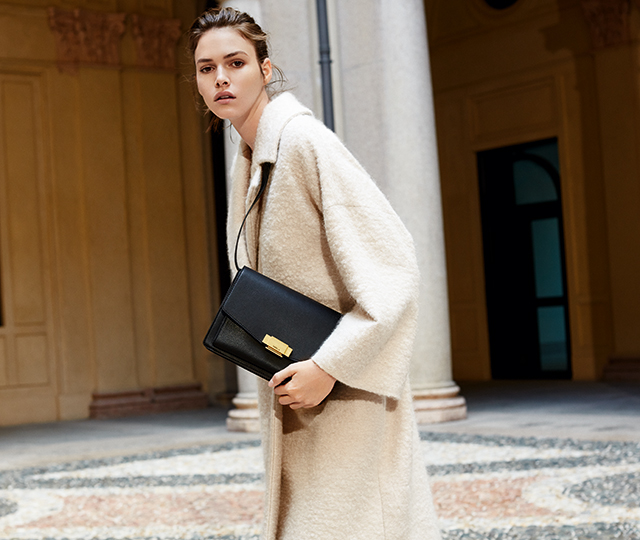 Where does a Marella woman, in summertime travel to?
She goes to Greece I think.. She can also travel in London in a suit. If she goes to the office in summer, she can wear either a cardigan or a loose blazer.
How do you transition from summer to winter? What do you take with you from the summer collection and adopt for winter?
We have the product that goes with all the seasons which we call the 365. It's a collection in front of you, it's a collection that starts from black and white.
What are 365 then?
365 artisans made the fabric. It's a family word inside the company, ticolo means a fabric. 365 meaning it goes through all the year, 365 days. Like this, you find this in every single season. On this project that we were working on collaborations with an artist.
Why an artist?
Because MaxMara pays a lot of attention to art. Artisans is our heritage.
I think both arts and fashion tells a story. What story are you trying to tell with this?
It's a capsule collection and inside there's a 365 project, which is a very successful project. It's amazing that you buy, this season, a pair of trousers and next season you buy the same fabric in a jacket or in a blouse. So this is the basis of the project. And then why is it only in black and white? We decided to make a small capsule with an artist. Because we are experts in designing garments but, we need help from artists and we thought that working with an artist can personalise the garments.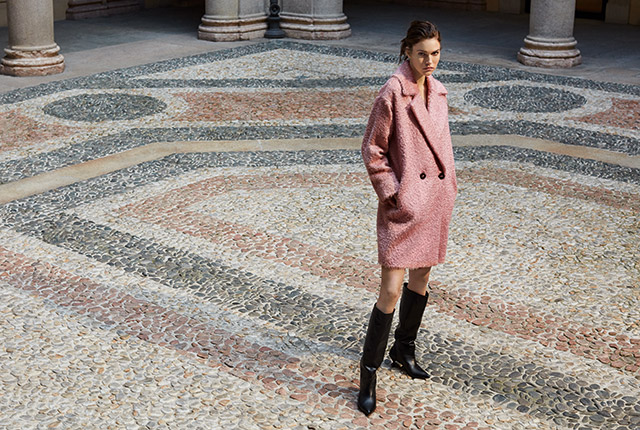 Now, discover Max Mara's Resort 2020 collection.