It's that time of the year: cashing in those vacation days! But, in light of recent developments in the climate crisis, thinking about your carbon footprint and negative impacts of travel and tourism on the ecosystem may put a dampener on your summer plans. Climate change is a serious global issue, but don't let foreboding headlines and environmentalists guilt-trip you to skimp on vacation plans.
From regional gems to international hotspots, these nonpareil sustainable resorts cater to guests and the ecosystem — all whilst offering you the clean holiday itinerary of your dreams, without having to compromise on luxury.
1. Al Maha Desert Resort & Spa, Dubai, UAE
This swanky resort perfectly captures the essence of Dubai by offering the highest standard of luxury you'd come to expect from the city of gold, whilst also being tethered to its cultural roots by means of its magnificent location. Central to the Dubai Desert Conservation Reserve, Al Maha beckons you to enjoy pampering at their opulent spa and fine dining at exquisite restaurants, while delighting in what the natural surroundings have to offer. The Bedouin-inspired resort is conscientious about nature in other ways too, from re-using cooking oil as bio-diesel to using battery-powered vehicles.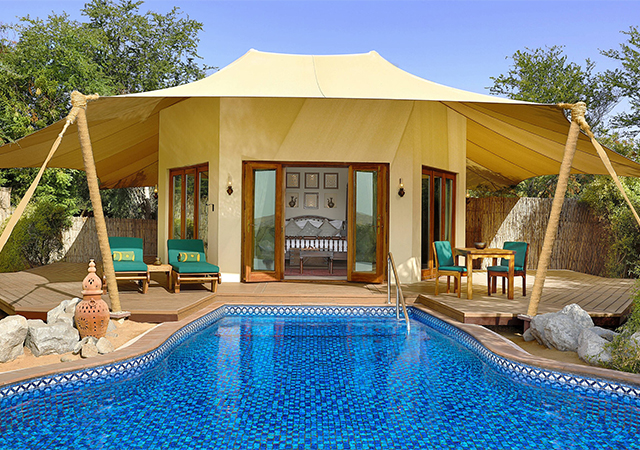 For more information, please visit marriott.com.
2. Soneva Fushi, Maldives
With "SLOWLIFE" at the center of its operations, you may not want to head back to work after holidaying at Soneva Fushi (we warned you!). Tucked in the Baa Atoll UNESCO Biosphere Reserve, the resort features a collection of dreamy beachfront villas — each adorned with its private stretch of dazzling white beach sand and a view of the clear turquoise waters surrounding the island.
The resort houses two nature reserves for nesting sea turtles and also, the largest solar power plants in the country. In using locally grown food, Soneva Fushi gives unparalleled importance to caring for the ecosystem and social stratosphere. Recycling is also a big part of the resort's eco-friendly policies; it not only recycles waste materials, but also engages its guests in doing so.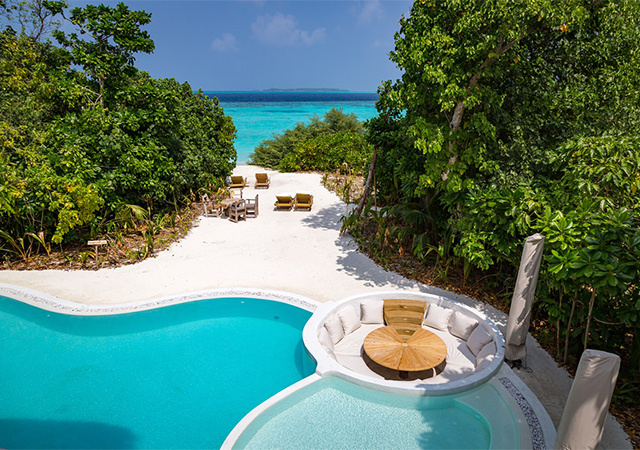 For more information, please visit Soneva.com.
3. Lapa Rios Lodge, Costa Rica
Defending a thousand acres of Central America's last remaining tropical lowland rainforest in a protected reserve, the Lapa Rios Lodge prides itself in its deep-rooted dedication to its rich, yet rapidly, depleting biosphere, promising its visitors the real experience of 'living and breathing' the jungle. Lying along the Osa Peninsula's Corcovado National Park, the eco-lodge's name in English translates to "River of Scarlet Macaws", which symbolises the biodiversity and abundance of wildlife you can witness first-hand by exploring the rainforest with resident naturalists.
However, luxury most definitely isn't lost in the Lodge's efforts to uplift the region socially and environmentally; from centering yourself with yoga, splashing around in their salt-based pool to indulging in a massage Lapa Rios Lodge offers a range of activities for those with a taste for lavishness and is definitely a hot spot for spending a sustainable summer.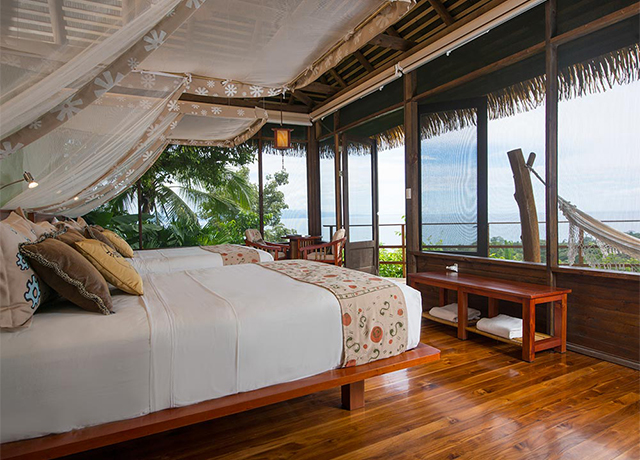 For more information, please visit Laparios.com.
4. Hotel Forsthofalm, Austria
If your version of a green summer is all about taking a break from the relentless heat, this eco-friendly Austrian hotel is the perfect option for the alpine ski retreat that's the stuff of dreams.
Built almost entirely of recyclable materials, its breath-taking infrastructure is also largely composed of timber and glass. Après ski parties, gourmet dining and spring ski sessions detail the hotel's glamorous side and sustainability talks, locally made natural spa products and energy-efficient LED lighting throughout the hotel is abundant, so luxe lifestyle and environmental conscientiousness goes hand-in-hand.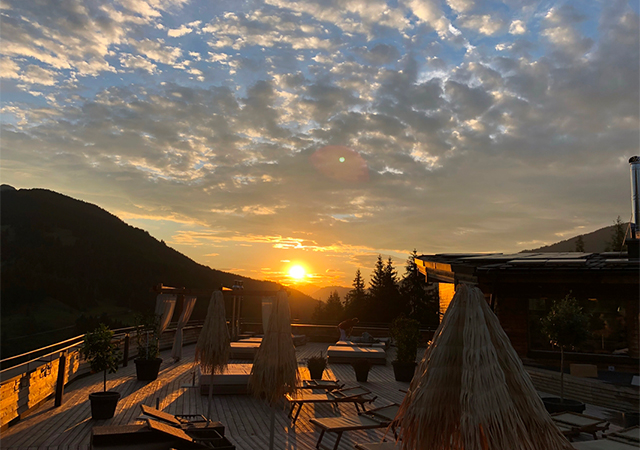 For more information, please visit Forsthofalm.com.
5. Saffire Freycinet, Tasmania, Australia
Don't let this uber-exclusive Tasmanian resort fool you. Although featuring only 20 private suites, a luxury day spa and an epicurean selection of culinary delights, the resort's high society vibes don't come at a cost to the environment. Feasting your eyes on diverse Tasmanian wildlife, dazzling bays and rolling mountains through double-glazed windows is only a sweeter experience if it's in a resort that prioritises rainwater and energy conservation, like Saffire Freycinet of course.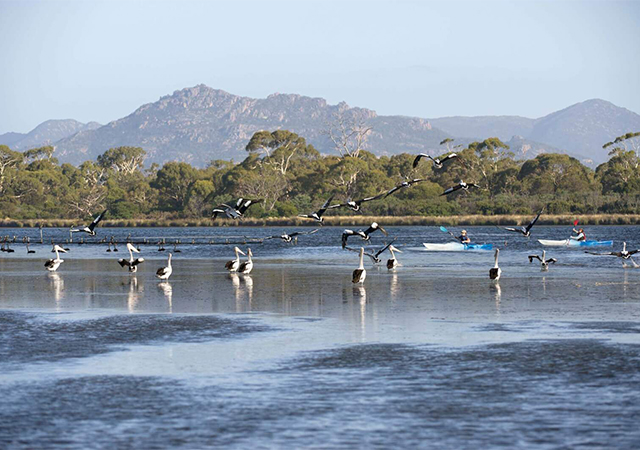 For more information, please visit Saffire-freycinet.com.au.
Happy travelling!
Text by: Malaika Cornelio