It's funny isn't it, even though technically foreign holidays this summer are, according to Matt Hancock, "unlikely," our social feeds would suggest otherwise. As we press pause on so many aspects of our lives, such as the notion of sending a satisfactory "currently OOO on annual leave with limited WiFi access" email any time soon – we can't help but look back (and swiftly share) off-grid adventures of yore. We don't quite know what we're craving more…human touch or wanting to bathe in the therapeutic powers of sea air. For those who have had to cancel holidays, escapist dressing holds a certain transportive charm – be it wearing a blindingly bright tropical T-shirt, linen sundress, or oceanic jewellery.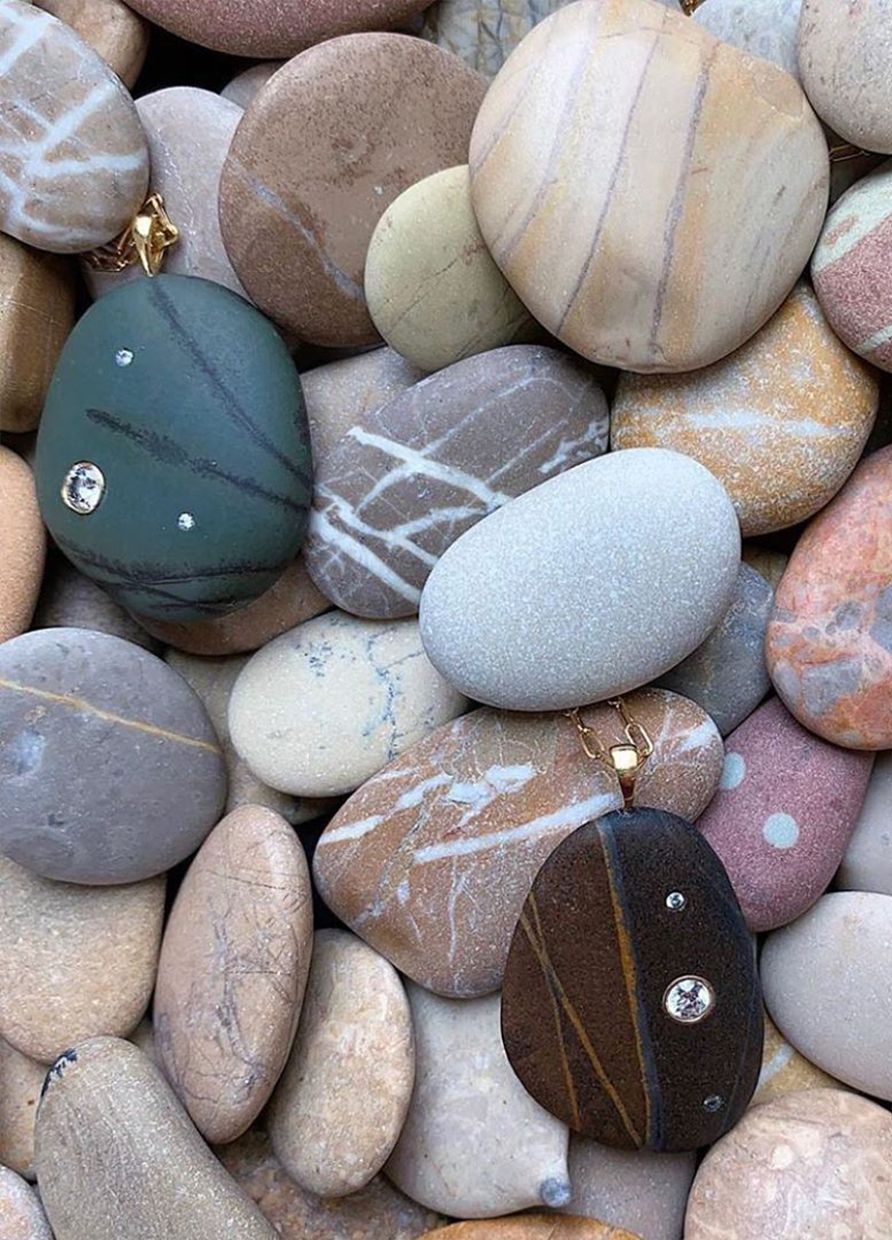 Though, the 'life aquatic' vibe making its way (back) into our jewellery-drobe is somewhat unexpected if you consider its history. Remember when the epitome of the humble brag at school was a friend showing off their puka shell necklace after coming back from a family holiday? Fast-forward, and shell-inspired accessories have oft been cast away (Tom Hanks film aficionados, that one's for you); labelled far too naff and erring on the side of 'no-go' kitsch to wear in real adult life.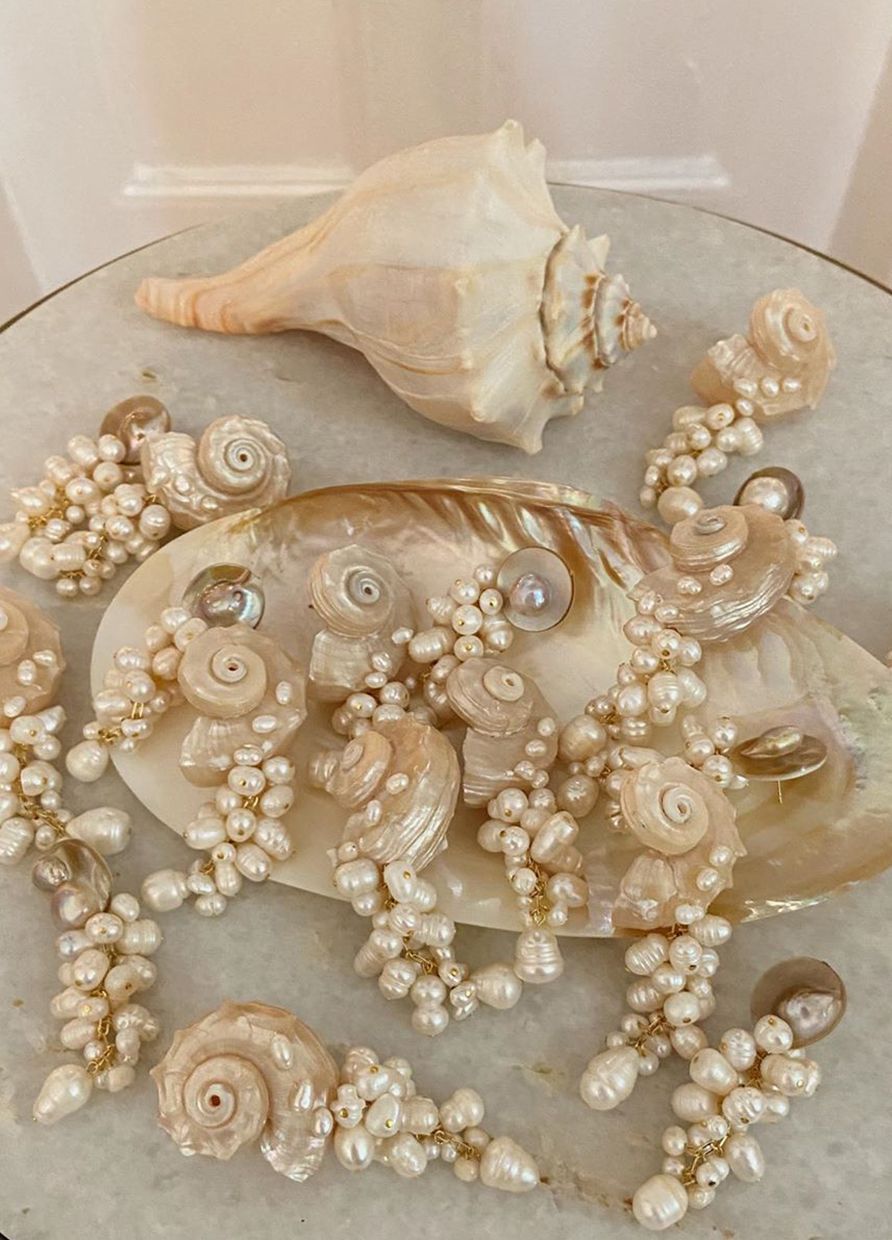 All of our previous judgements, however, floated away (sorry, last beach pun, promise), when Miuccia Prada made the strongest case for wearing shell necklaces – and earrings – this season. The update is – minimalists look away now – to go big. (Like really, really big). The beauty is all in the detail: make like the Prada squad and wear your turbo shells over white-collared shirts and 70s style drapery.
Though, if showy 'Shellloooo!" necklaces are really not your bag – emerging designers are also incorporating marine elements in a more subtle fashion with eco-friendly practices. New York-based label CVC Stones sets diamonds in beach-sourced pebbles from around the world. Upcycled jewellery brand CLED, crafts architectural jewellery from glass bottles collected from the beaches in California.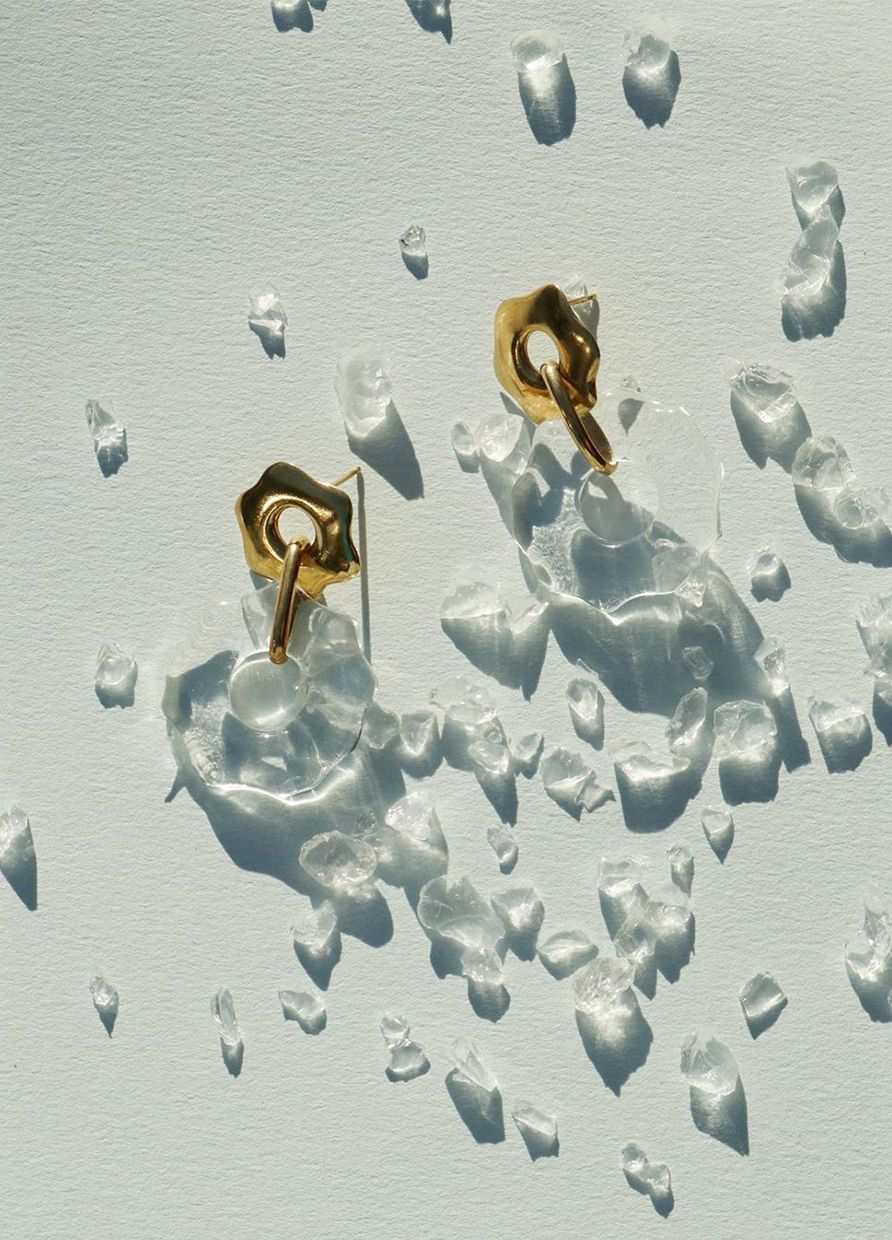 Elsewhere, Sara Beltrán's DEZSO hand-crafted collections combine gold, shells and stones, to reflect her love of the ocean. And Mexico-born, Los Angeles-based designer Daniela Villeg mixes organic elements – such as feathers, shells, wood and porcupine quills – with multicoloured 18kt gold and precious and semi-precious stones, to create colourful one-of-kind pieces inspired by sea-life. To distil a fantasy excursion on your body, shell jewellery could be a shore investment.
First published on Buro247.com.
Now, discover how Damas are joining the fight against COVID-19.