Every coveted jewellery house launches a signature design that eventually evokes the maison's style codes, brand ethos and becomes one of the most iconic symbols in the industry, and for Van Cleef & Arpels, it was the introduction of the Alhambra.
Embedded with timeless elegance, heritage and savoir-faire, the Maison are presenting a range of new creations that showcase the fluidity and grace of the design.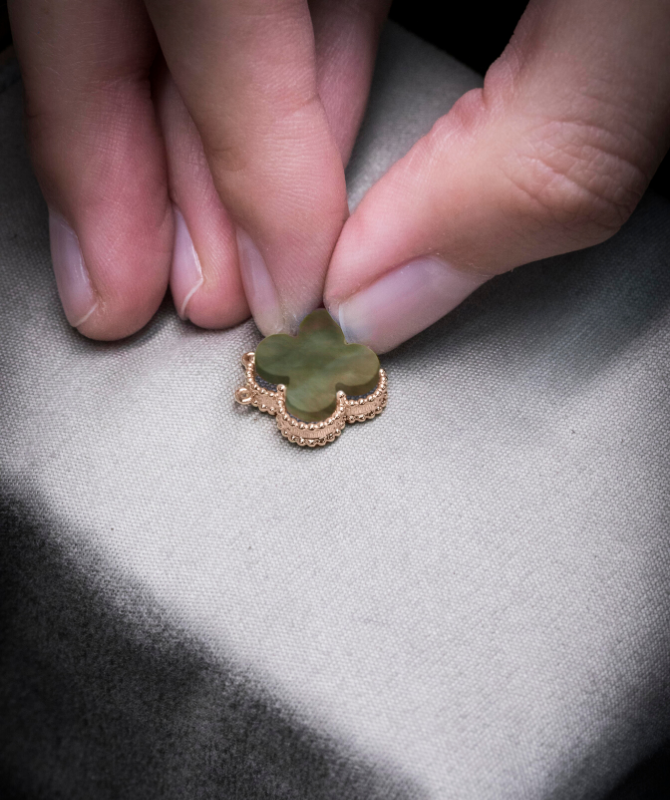 The rose gold, gray mother-of-pearl necklace is crafted with one of the Maison's favourite material (mother-of pearl) and the captivating gray hue reflects light that evokes femininity, gentleness and protection.
The iconic motif is united with its gold case, and with a final polish, it'll bring out all the luminous beauty of the ensemble.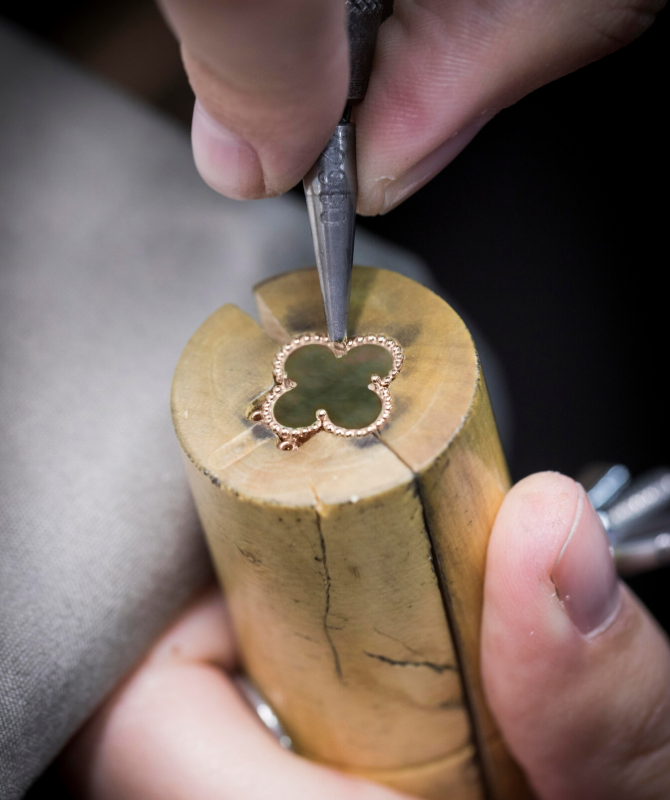 The icon of luck makes the perfect gift for your loved ones. Let's not forget that the Eid celebrations just around the corner.
Now, discover Van Cleef & Arpels collaboration with Emirati calligraphist Maryam Al Balooshi.