Brands from around the world have come together for the global fight against coronavirus, and Damas Jewellery is the latest brand to announce its involvement in supporting the community during the crisis.
In the spirit of giving back, Damas launched #Damascares — a donation initiative that will involve giving 10% of every online sale to the Al Jalila Foundation in the fight against COVID-19. "All donations will directly aid the efforts of the frontline workers with the provision of PPE, medical equipment and help struggling families who require financial and medical support during these unprecedented times," Damas released in a statement.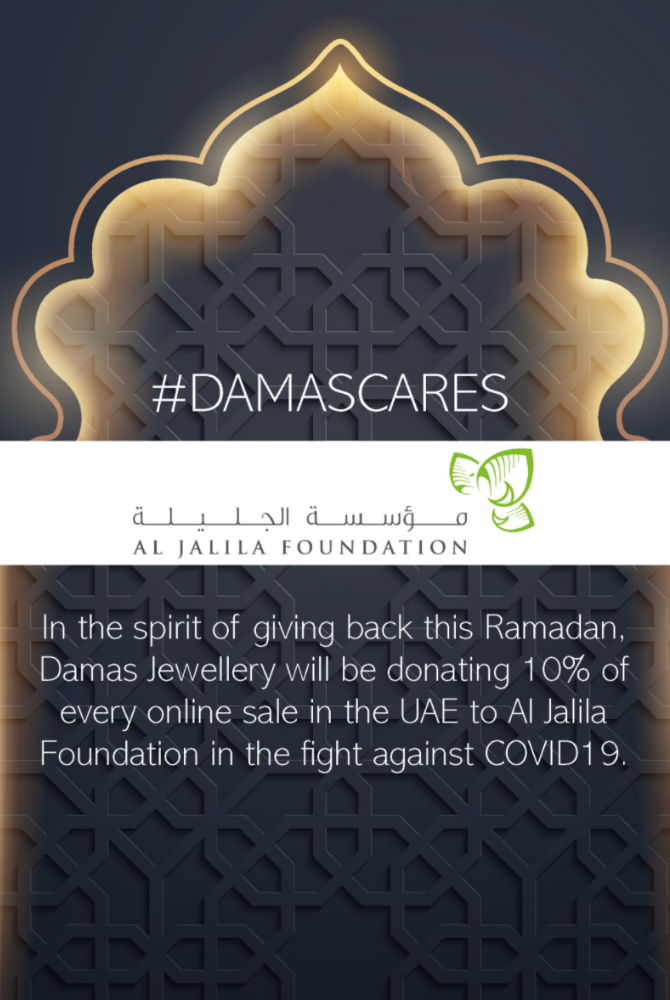 In addition to the initiative, Damas Jewellery have also launched a campaign to celebrate the Holy Month. Titled #WHATREALLYCOUNTS, the campaign highlights three new emblematic collections (Farfasha, Kiku and OneSixEight), as well as sends out a strong message of the importance of gratitude, generosity, unity and hope during these times.
Now, discover four new spring scents to spritz this season.