Christie's is known across the world for its incredible auctions — from limited edition Hermés handbags to exquisite artworks and just about everything in between, the auction house's events are never to be missed by those on the hunt for one-of-a-kind items. And its upcoming auction may just be one of its most exciting yet with news reaching us today of a particularly special piece.
For the first time ever, a rare and specially-commissioned Rolex GMT-Master watch will be up for grabs. The stainless steel, dual-time automatic watch features the name of Dubai's ruler, Sheikh Mohammed bin Rashid Al Maktoum on the customised dial, as well as "a unique artistic representation of the watch — a watercolour on paper combined with digital drawing applied on aluminium, signed by the artist," according to a release.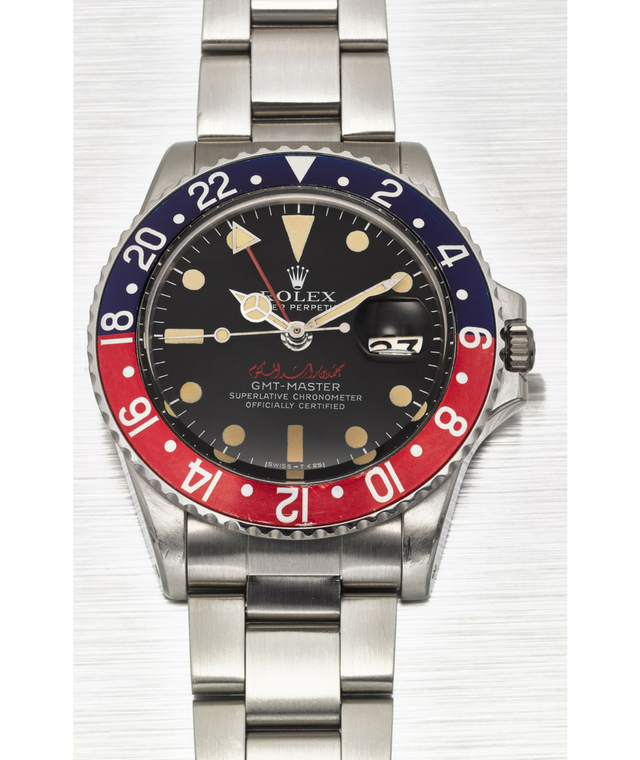 At present, the watch is estimated to sell for between Dhs440,000 and Dhs580,000. The piece can be viewed at Jumeirah Emirates Towers from Tuesday March 20 and if you're keen to make this piece your own, the auction will take place on Friday March 23 at the same location.