Bulgari is synonymous with luxury and exquisite jewellery creations, and one their most coveted collections, B.Zero1, just received a new breathtaking design.
Symbolising the power of self-expression, the newly-designed ring reflects star architect Zaha Hadid's visionary style and the design base features elements from the Roman brand's heritage (think the geometric and fluid lines of the Colosseum).
Carefully curved in rose and white gold, the power of the new ring designs was born for self-expression and dares its wearers to (stylishly) be who they truly are by either stacking up the new additions, wearing one ring on each finger or placed on a chain or bracelet.
Available in four new styles, the new collection consists of a bold four-band ring in white and rose gold, one available with a selection of precious pavé diamonds, and two more pendants from which two slightly miniaturised rings hang.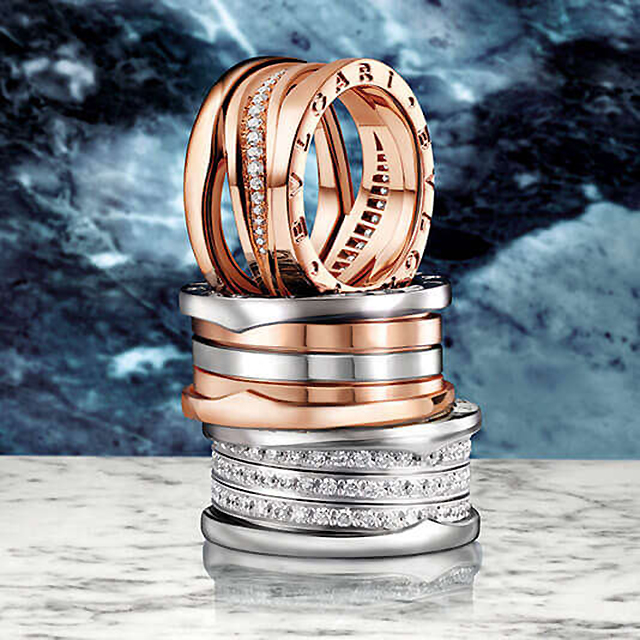 Fronting the new collection, Bulgari tapped model-of-the-moment Bella Hadid to feature in its new ad campaign.
Since becoming the brand's accessories ambassador in 2017, the Palestinian-American beauty has fronted the Diva's Dream bag collection, Serpenti campaign, Goldea The Roman Night fragrance and now, Bella stars in the new B.Zero1 jewellery campaign with a captivating 30-second clip.
Speaking of the new designs, Bella Hadid said: "I think design says a lot about how we live, who we are and what we find beautiful. The world today is fluid: a painting becomes a bag, a dish inspires a dress, an architectural masterpiece is crafted into a ring… To me, design is one of the arts that best catches this flowing energy."
To shop the coveted creations, visit Bulgari.com. Also, discover Bulgari's exclusive Serpenti timepiece with Ounass.