To commemorate Sheikh Zayed's 100th birthday, the UAE has declared 2018 as the Year of Zayed to celebrate the country's founding father. Since the announcement, the country has launched a series of culturally enriching events and now foreign countries are taking note.
Celebrating the centennial milestone, Louis Moinet (a Swiss-based luxury watchmaking brand) is blending true horological craftsmanship with rich culture by creating an exclusive timepiece for the Year of Zayed.
The masterpiece took three years to complete and the process involved seeking out a hundred-year-old movement that was manufactured around the time of Sheikh Zayed's birth in 1918. Complete with a unique minute repeater and chronograph, it's the dial of the timepiece that is the true centre of attention.
Representing the iconic Sheikh Zayed Grand Mosque in Abu Dhabi, the mother-of-pearl dial was hand-painted by a miniature artist and features thirty baguette-cut diamonds surrounding the dial. Adorned in a case that is made from 18-carat gold, the timepiece is as exquisite as it is exclusive and perfectly blends the past with the present.
See the exclusive timepiece here…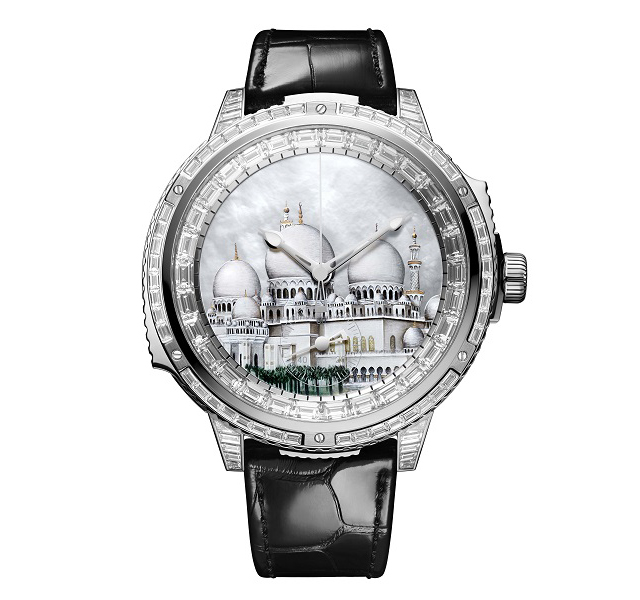 The unique timepiece has already been purchased by a Sheikh from the Sultanate of Oman for approximately Dhs7.8 million.
Now, find out how you can get your hands on a royal-owned timepiece during Christie's Dubai Watch Auction.