Nadine Kanso is adding even more to her repertoire as she joins forces with a Milano-based Gaga Watches to create a limited-edition unisex timepiece.
Adding the award-winning haute jewellery designer's signature calligraphy design to the timepiece, Kanso handwrote the green Arabic letters adorned on the stunning black dial, and comes adorned with a stylish sleek black strap, easy buckle clasp and neutral colours of black, rose gold and green.
The timepiece, titled Hayat (translating to 'Life'), ties in with the classic designs of Gaga Milan and the Arabian heritage — not only with Kanso's calligraphy, but with the skyline of Dubai etched on the back.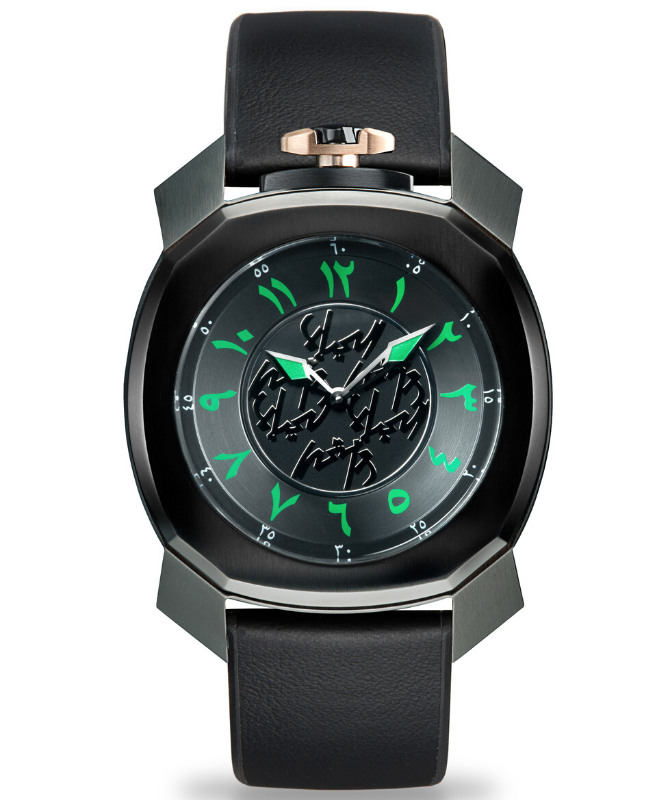 Speaking of the collaboration, Nadine Kanso said: "Gaga Milano is a brand close to my heart, its timepieces embody highly curated craftsmanship with tradition, innovation, trend savvy and simplicity at the core of their designs: all important traits and values which synergies well with my own ethos in the work I produce as a designer.  Ruben Tomella is a close friend of mine whom I have known for a long time, so it was only inevitable a collaboration would come around, and now was the time.  Hayat has been created for the fashion savvy individual who appreciates their heritage and is not afraid of a life travelling the world."
The stunning timepiece is now exclusively available on Ounass.com. There are only 100 Hayat timepieces available globally.