Nature has long been a source of inspiration for Van Cleef & Arpels and flora, specifically, has been reimagined ever since the maison's foundation, into a selection of coveted creations that meticulously come crafted in the form of necklaces, bracelets, earrings and clips.
A sense of poetry and beauty, the flora has recently been a source of inspiration for Van Cleef & Arpels' new Frivole collection — a poetic tribute to nature — and comes adorned in yellow and white gold, as well as a palette of precious stones.
Exuding eternal freshness, the collection's quest for movement was made courtesy of the maison's exquisite savoir-faire such as mirror-polishing techniques, hand-polishing highlights and traditional techniques combine in a homage to the beauty of nature.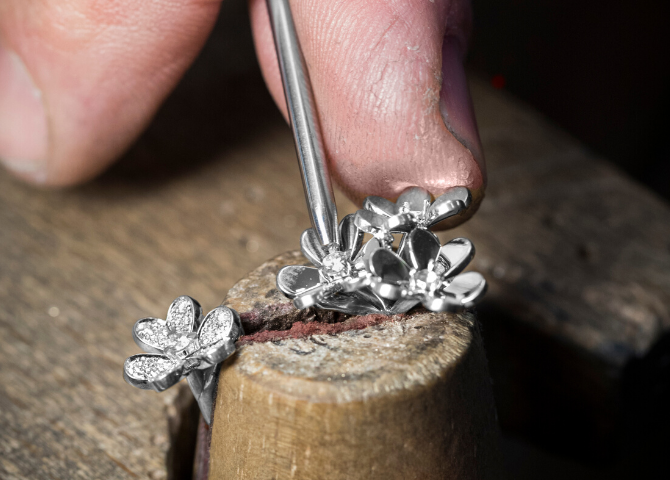 The brilliance of the stunning creations are also accentuated by openwork — where the jewellers pierce the gold structures to allow light to pass through the stones — and have also come adorned with a stone selection filled with intense colour.
Van Cleef & Arpels' expert gemmologists have chosen diamonds that meet the strictest criteria including pink sapphires, which have been exclusively chosen for the new Frivole pieces.
The Frivole pink sapphire novelties are exclusively available in Les Salons Van Cleef & Arpels Dubai Opera.
Now, discover Van Cleef & Arpels' Liane Long Necklace featured in our Buro. birthstone round-up.