Meet Selim Mouzannar — the Beirut-born jewellery designer who was actually born into jewels (literally, as he comes from a family of Lebanese jewellers, suppliers to the Ottoman Empire since the 19th century). Approximately 27 years ago, Mouzannar opened the doors to his first shop and ever since, has continued to remain true to his design aesthetic, native roots and optimism.
Now, at the forefront of the jewellery industry, Mouzannar's unique creations are powerful and poetic as they consist of the finest coloured stones. Usually adorned with inspiration from the sea, nature and music, his pieces are best expressed through the colours of the stones and his affection for ancient cuts such as the rose cut or Falamenki.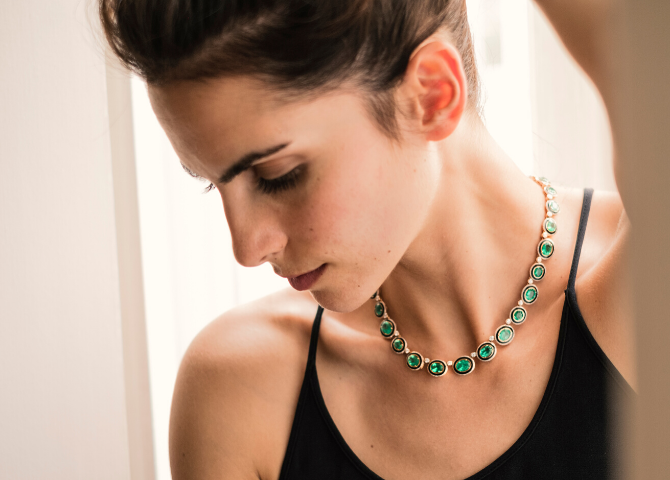 With a slew of his collections now available at Damas, Mouzannar was in town to celebrate the launch and here, Buro. Middle East spoke to him about Beirut, Damas and advice to emerging designers…
Can you tell us a little bit about your partnership with Damas?
We had a special connection with Damas and both have love for quality.
You come from a family of jewellers. What was the most challenging part in launching your own brand, making sure it was done your way, however respecting the traditions and learnings passed on from your family?
The most challenging part was my resistance against family rules and heritage. Professional heritage is a universal dilemma. As much as I regret my journalistic career, I made it on my own.
Can you tell us how storytelling kind of fits into the industry you're in now?
The luxury world is a diversity of feelings in a good and comfortable way, starting with being part of nature.
How has Beirut's history and traditions translate into your designs?
Beirut is under my skin, it is where I was born. I smell Beirut 🙂 I am inspired by the architecture of traditional Beirut houses, particularly arcades that are the iconic pattern of the Beirut collection.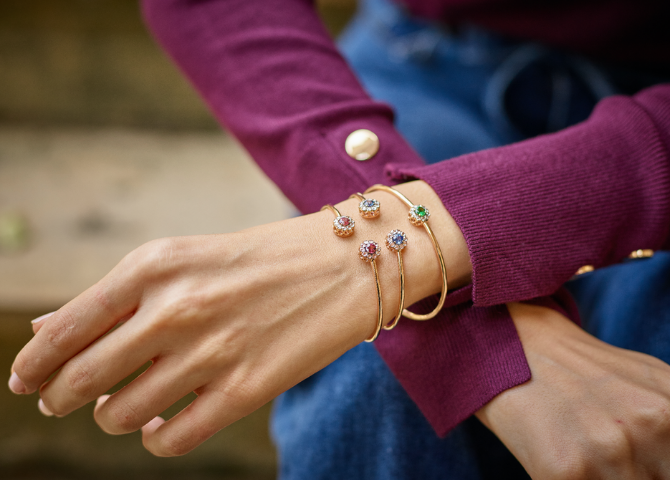 There's something emotional about the connection to jewellery — whether it's choosing a piece such as a birthstone or receiving an engagement ring (for example). Would you agree? If so, why?
Intuition, emotion and joy. A jewel is a way to convey happiness, this is my philosophy!
What are some of the core principles of your brand?
Perpetual, colourful and poetic.
What is your preference — Coloured gemstones or plain diamonds?
I like both but I have a weakness for coloured gemstones because there so many varieties.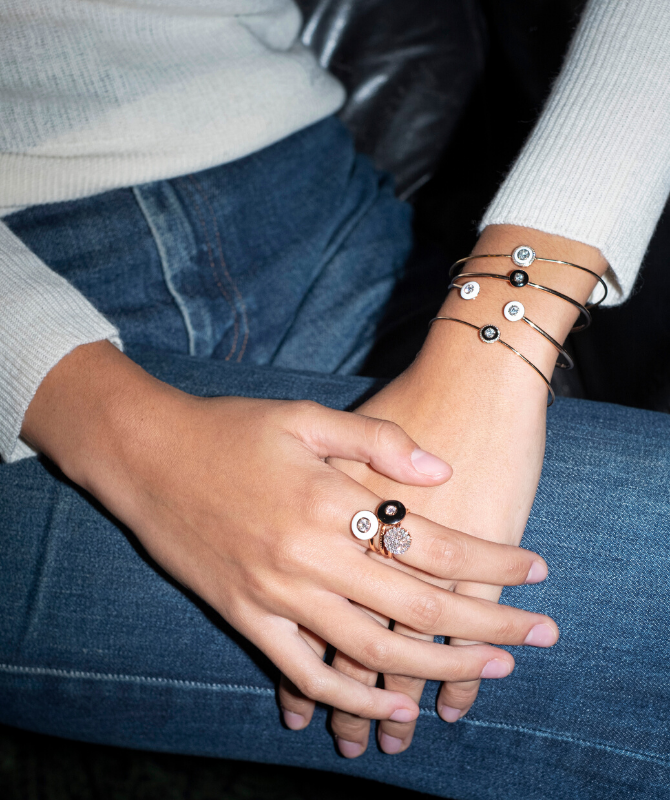 What are your thoughts on lab-grown coloured diamonds?
It is an excellent and contestable challenge of the humanity against nature.
Can you tell us a little bit more about your latest collection?
The Gemma collection drew from the flowers that cover the walls of houses in my neighbourhood of Achrafieh; a bud in the true sense of the word, a metaphorical precious stone.
Advice to emerging jewellery designers?
Based on my experience a jewellery designer must always take care not only of the sketch and the idea but rather of how to materialise and breathe spirit to the piece he or she is designing.
Selim Mouzannar's jewellery collections are now available at Damas.
Now, discover Van Cleef & Arpels' Frivole collection.