Breitling has always been on the forefront of creating timepieces that embedded luxury, exquisite craftsmanship and rich heritage, and in 1960 the Swiss luxury watchmaker released a timepiece that instantly became an icon.
The original Breitling Top Time appealed to both men and women in the '60s and even though it was a timepiece that was created for an active audience, Top Time still came with undeniable elegance and bold lines. What made the watch even more famous was when Sean Connery fronted the piece as James Bond in Thunderball.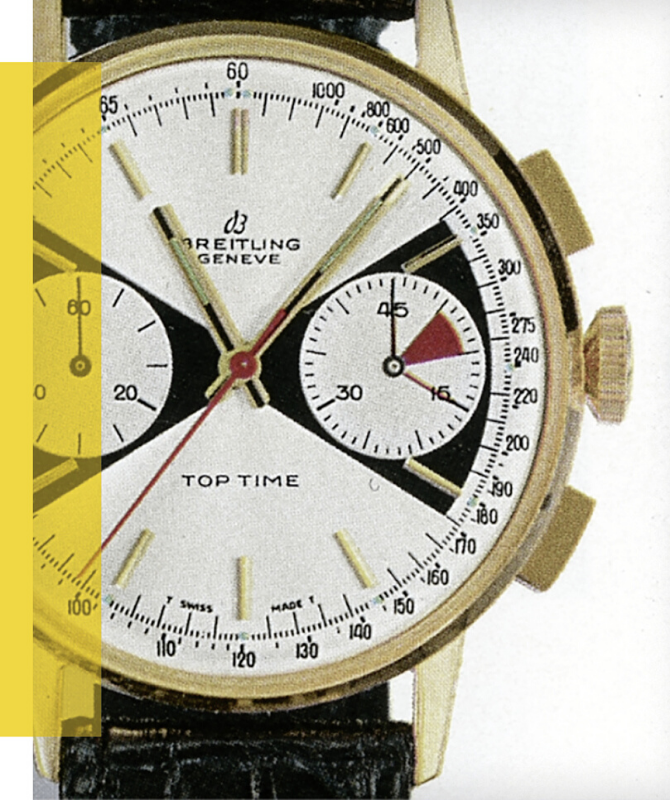 Now, over five decades later, Breitling is reintroducing the coveted timepiece and we're certain it'll be a favourite amongst collector's as the revamped Top Time is limited to 2000 pieces and will also come with a blockchain digital passport for authenticity.
From a design perspective, the new Top Time comes complete with a distinctive dial — the mirrored black and white triangles, otherwise known as a the 'Zorro' dial — a 41mm stainless steel case, a power reserve of 48 hours and water resistance to 30 meters.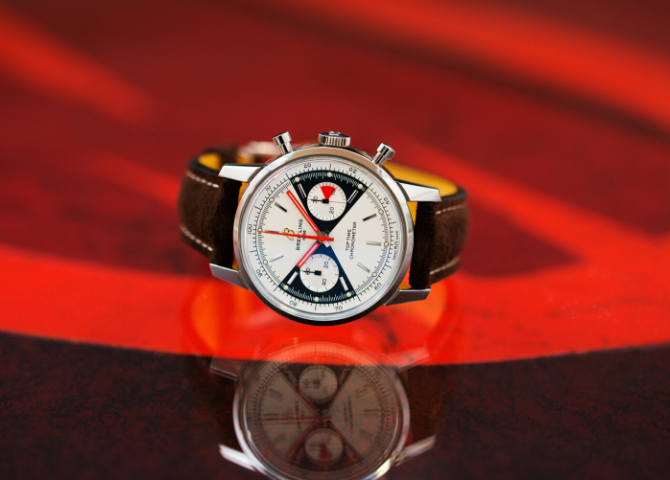 "Breitling aficionados have always loved the Top Time's dial," said Breitling CEO Georges Kern comments. "When it was released more than 50 years ago, it was a watch that appealed to a younger audience committed to enjoying the freedom and the spirit of the 1960s, and, amazingly, after all this time, it continues to stand out. The Top Time is an important but often-overlooked part of our heritage, and we know it's going to resonate with men and women who love this blend of history, design, and great performance."
Now, read more about Breitling's Dubai Summit.