This week, the BURO team had the chance to closely view Gucci's High Jewelry collection 'Gucci Allegria' in Florence. The collection reflects nature's colorful transformation starting with unique designs inspired by spring, ones which 'sprung' in fresh hues, reminiscent of the multifarious blooms found in Gucci's emblematic Flora motif. Take for example the mesmerizing 226-Carat green Tourmaline which graces an openwork metal, adorned with celestial motifs and diamond baguettes. Enhanced by the radiance of fancy-colored tourmalines and diamonds, the necklace's chain transcends into a colorful brilliance. On the other hand, a 161-carat cushion-cut pink Tourmaline, enveloped in layers of diamonds and vibrant enamel, captivates the eye, and a chain adorned with 72 opulent fancy Tourmalines of 88 carats creates a breathtaking chromatic display.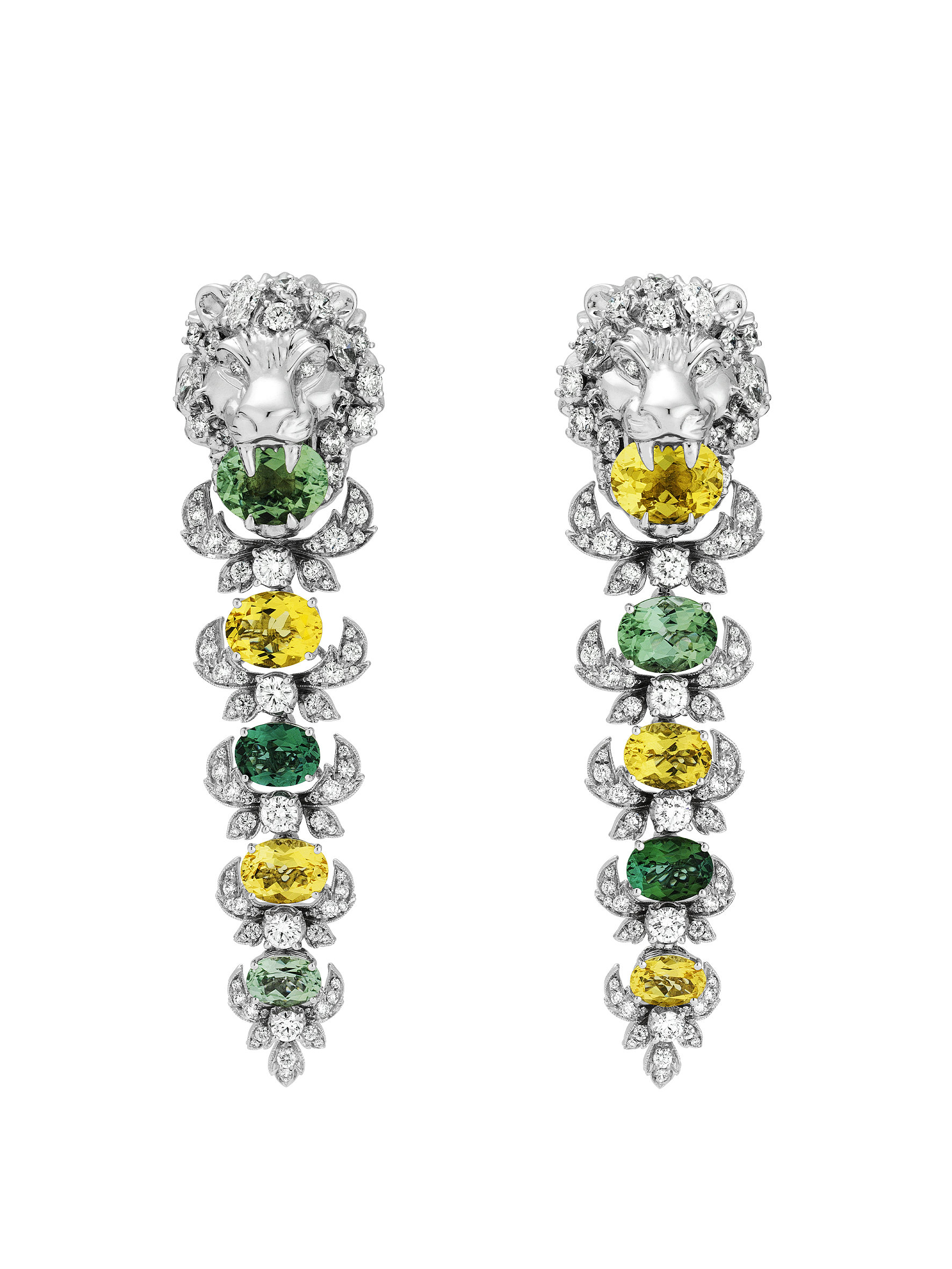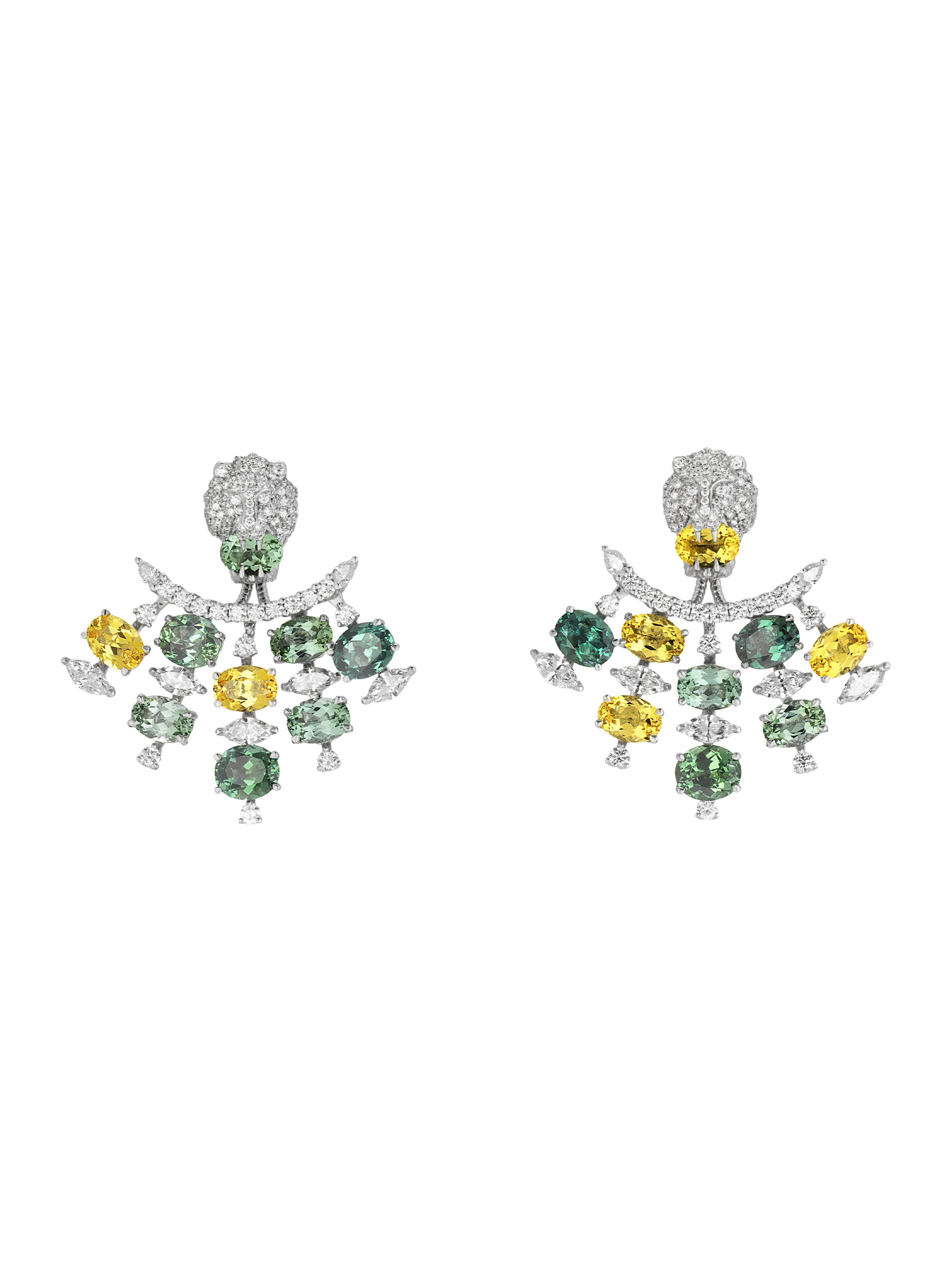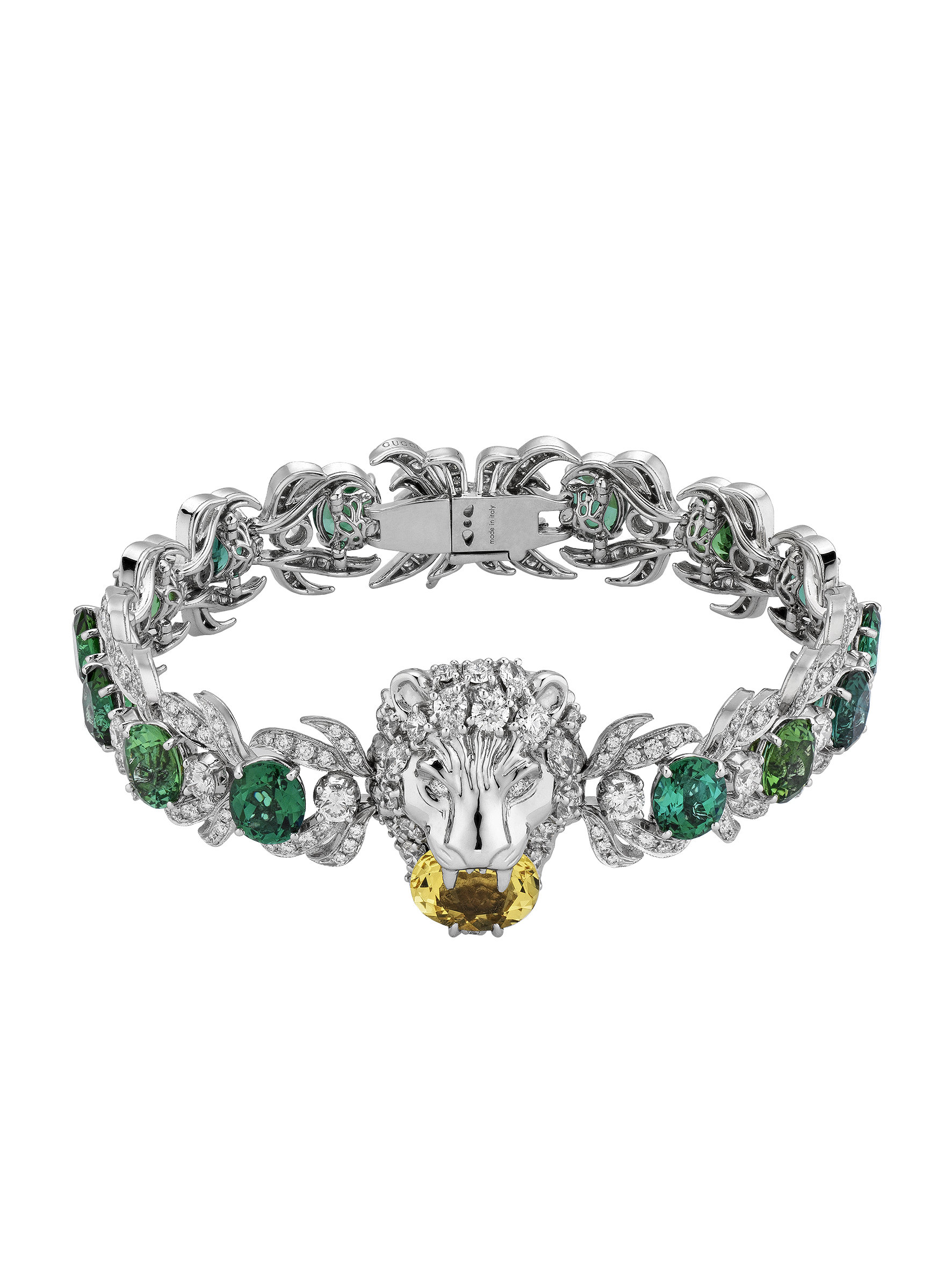 While the living is definitely easy in summer, the unexpected pairings and bold cuts for the summer inspiration of this collection were definitely not, one can't help but notice the Kaleidoscope of vibrant shades, embodied by the intense luster of Emeralds, Spinel gems, and Paraiba Tourmalines.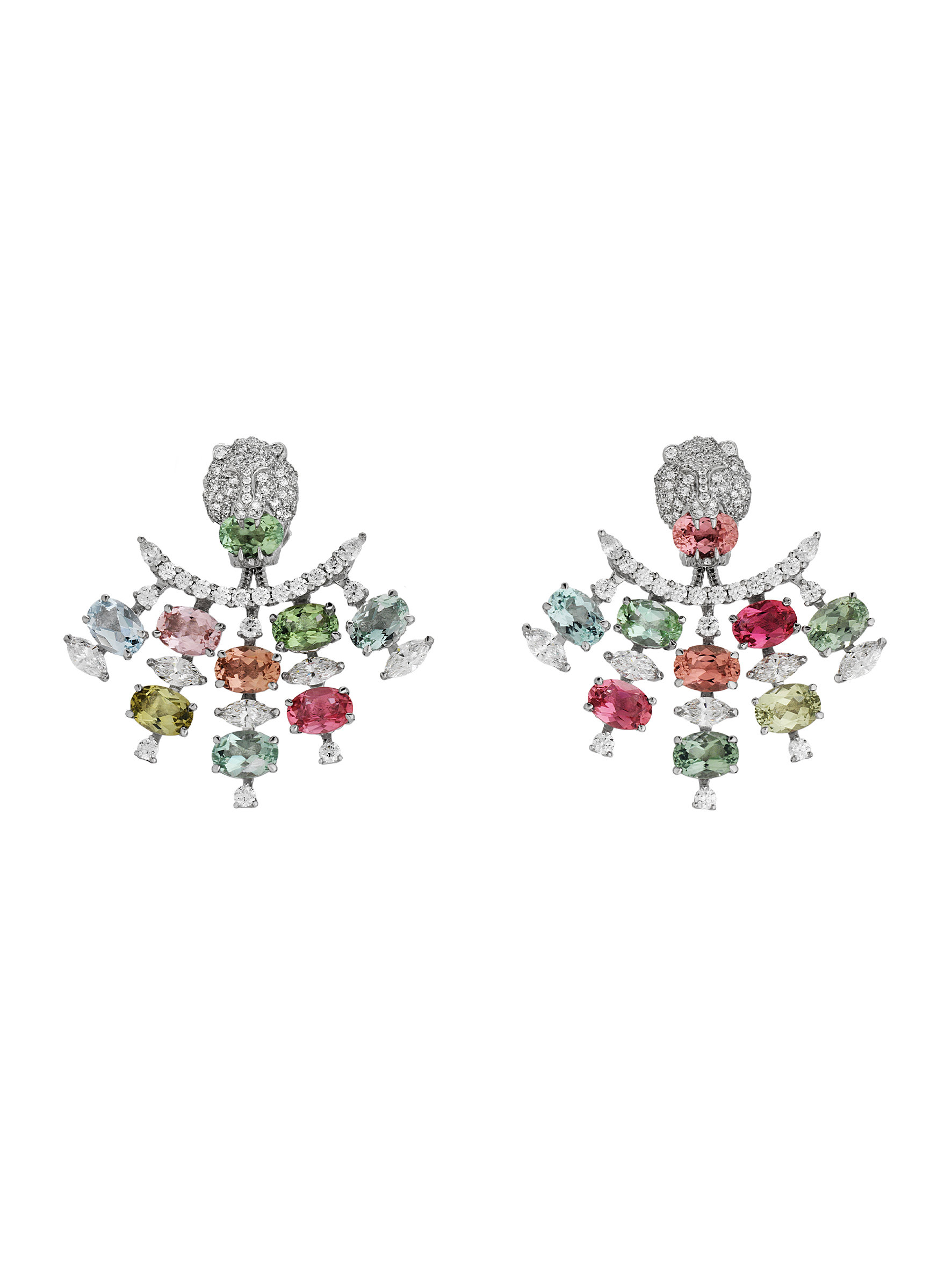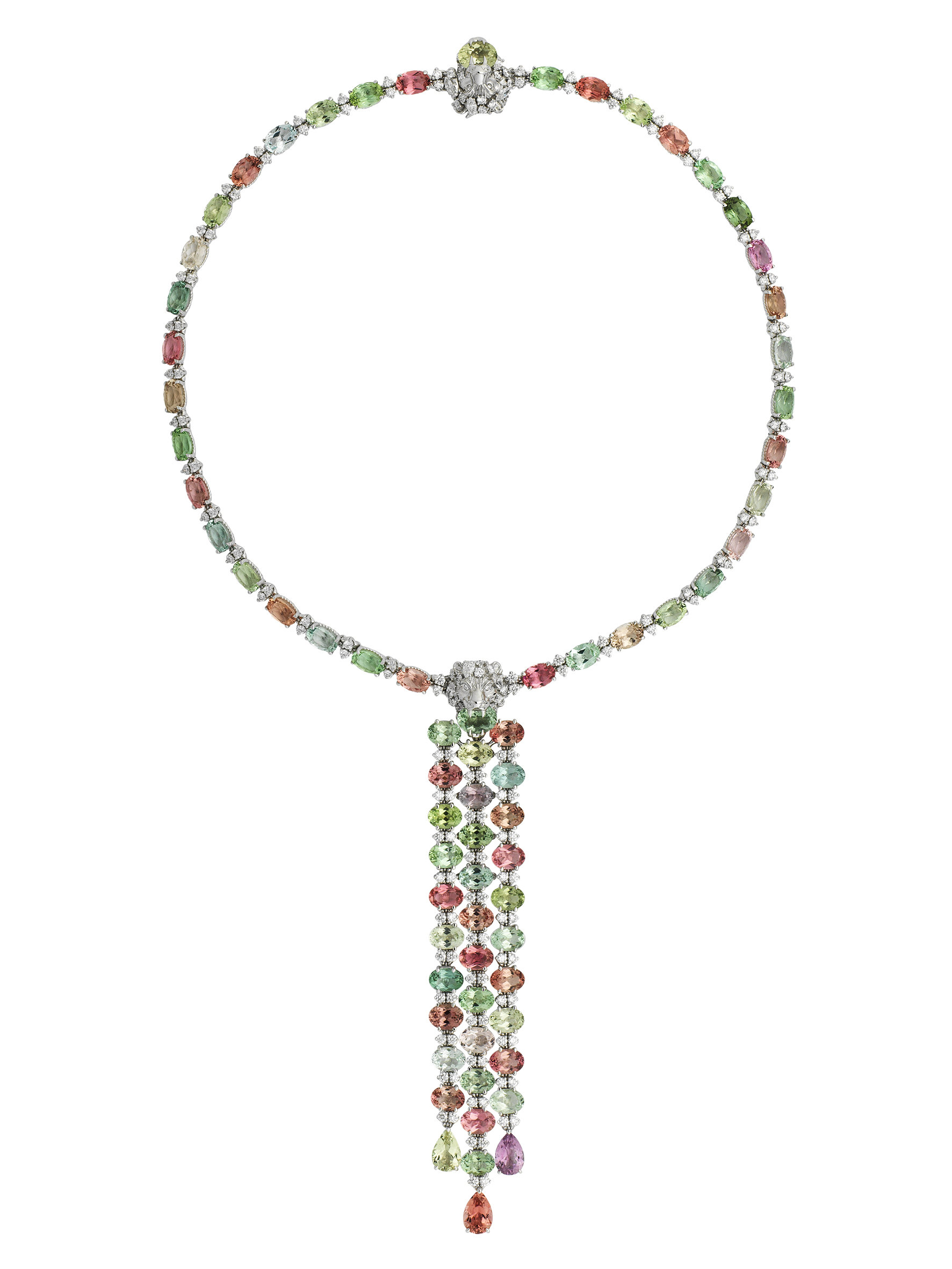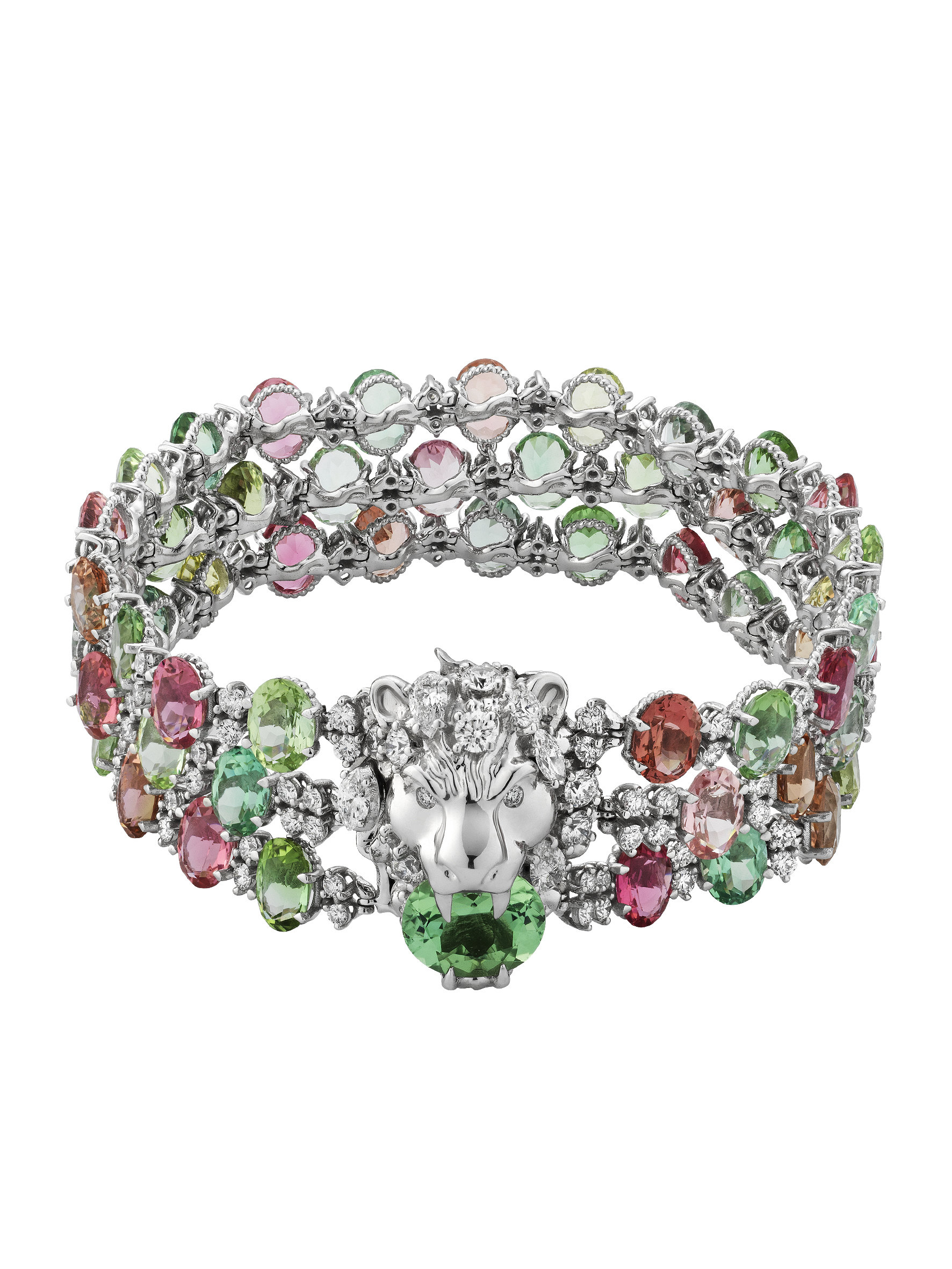 While the autumn leaves of red and gold drift by the window in Nat King Cole's song, they inspired radiant stones such as yellow Sapphire, pink Tournamile and mandarin Garnet for 'Gucci Allegoria'. For autumn, colors adorn a Resplendent 78-Carat Yellow Sapphire necklace, bedazzled by a kaleidoscope of Tourmalines and Diamonds while a Sublime bracelet, fashioned in vintage yellow Gold is enhanced with five mandarin Garnets, masterfully cut into three distinctive shapes.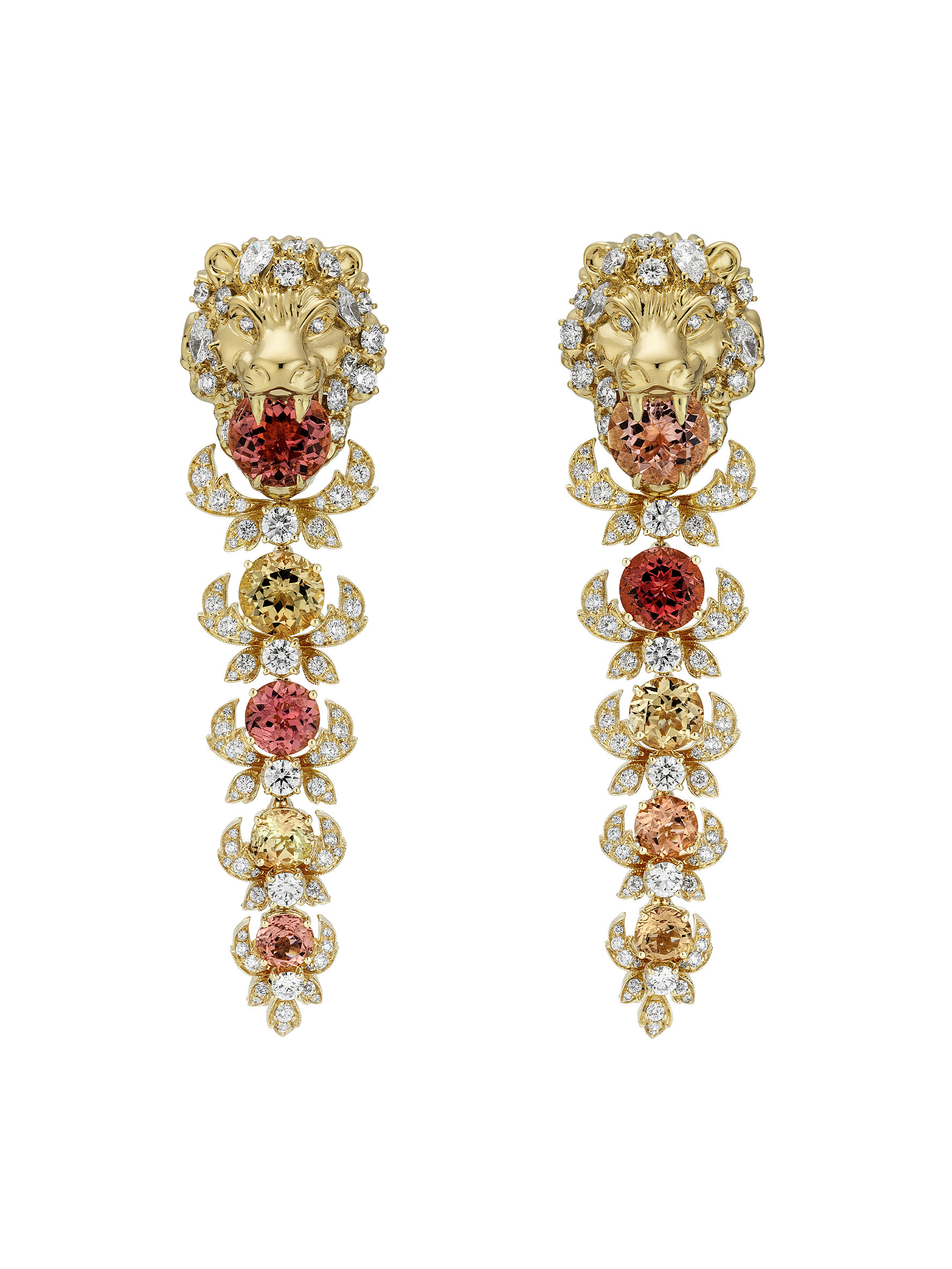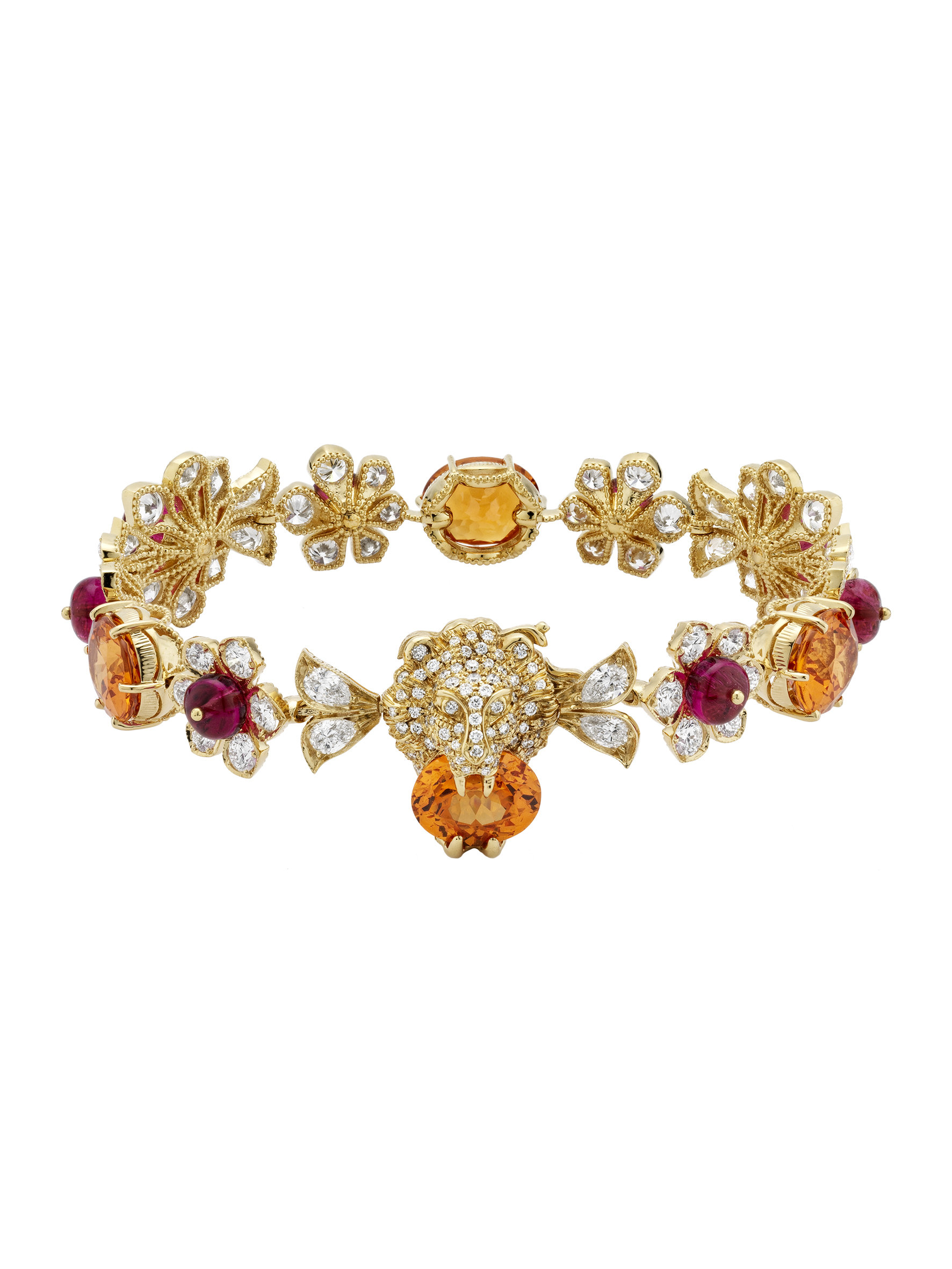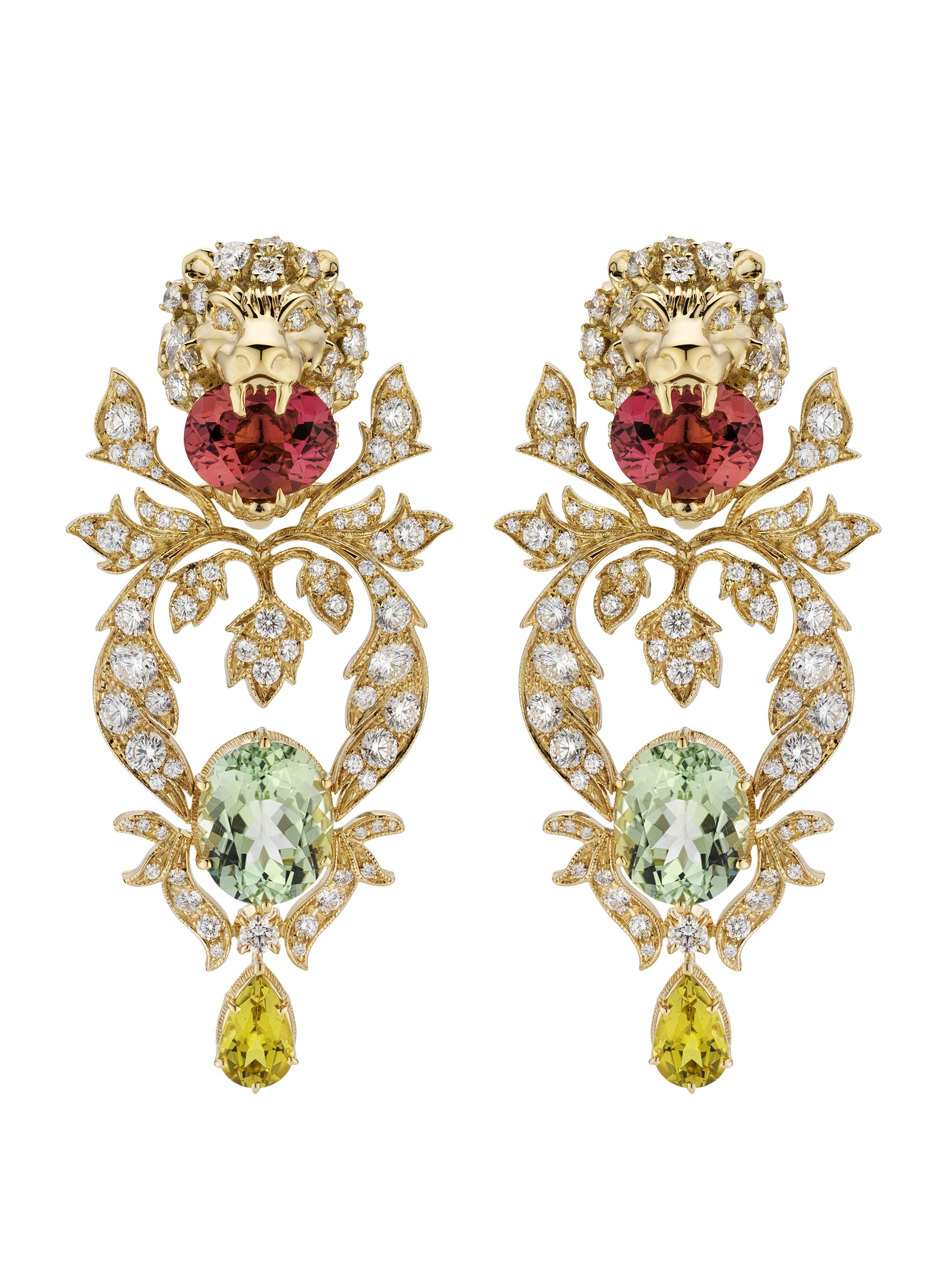 Gucci also invited us to frost ourselves, not in winter snow, but in an enamel and diamond necklace, defined by a milky, iridescent 92 carat opal. Diamonds feature too, channelling the season's festivity and joy, with Gucci notably presenting one-of-a-kind European cut antique diamonds, the stones twinkling with colours, inviting the vivacious spring to come when the cycle of the four seasons begins again.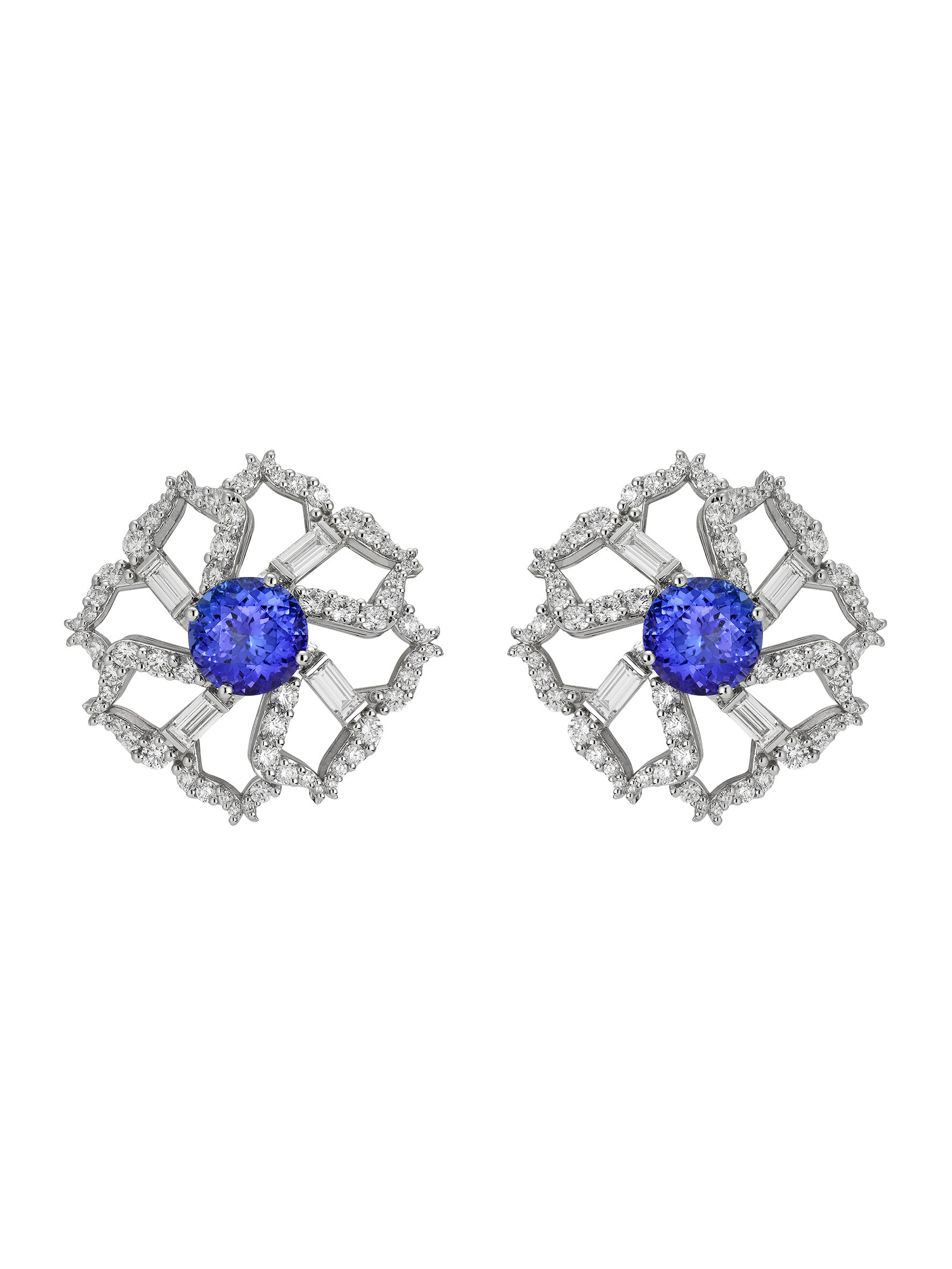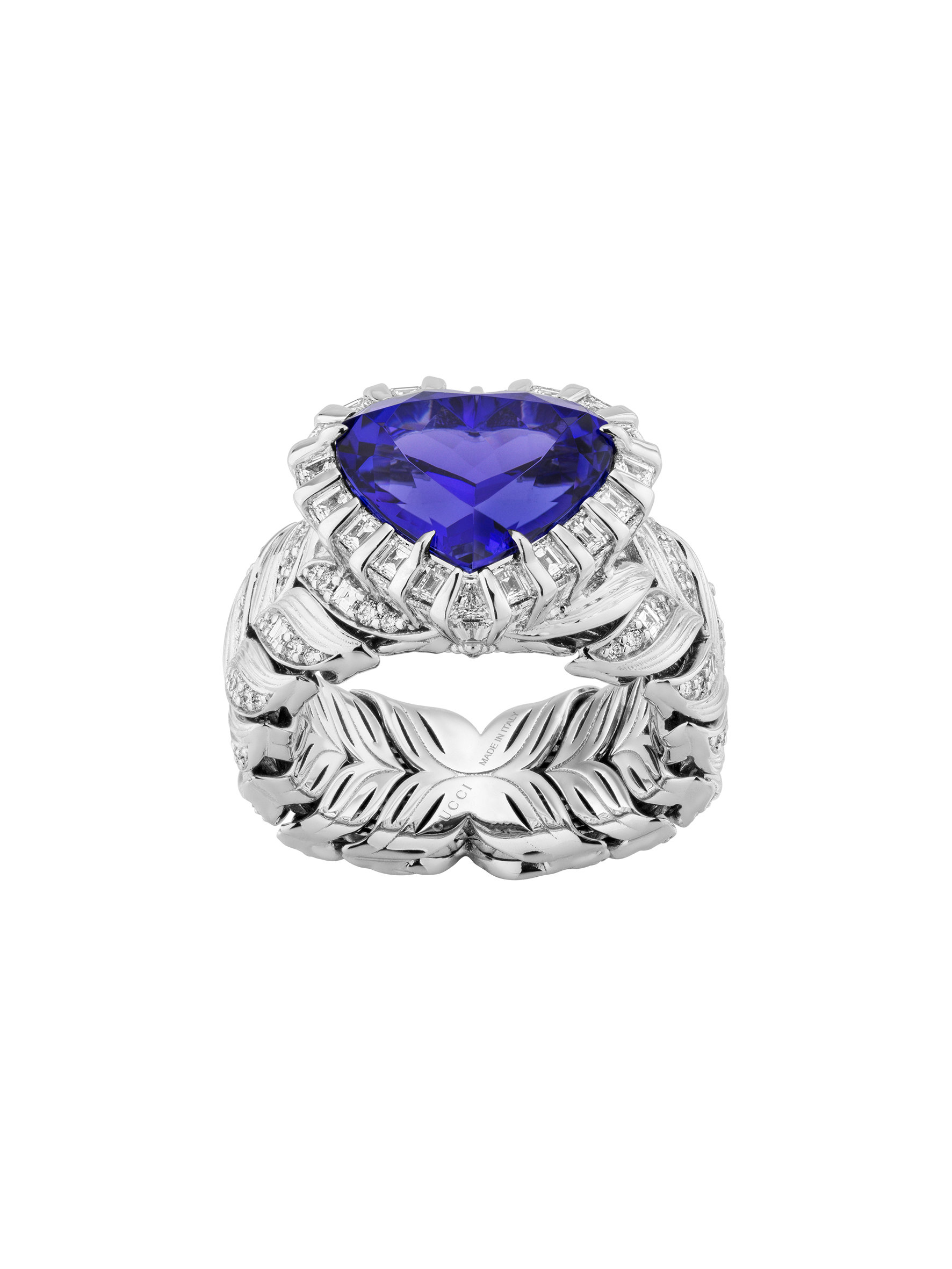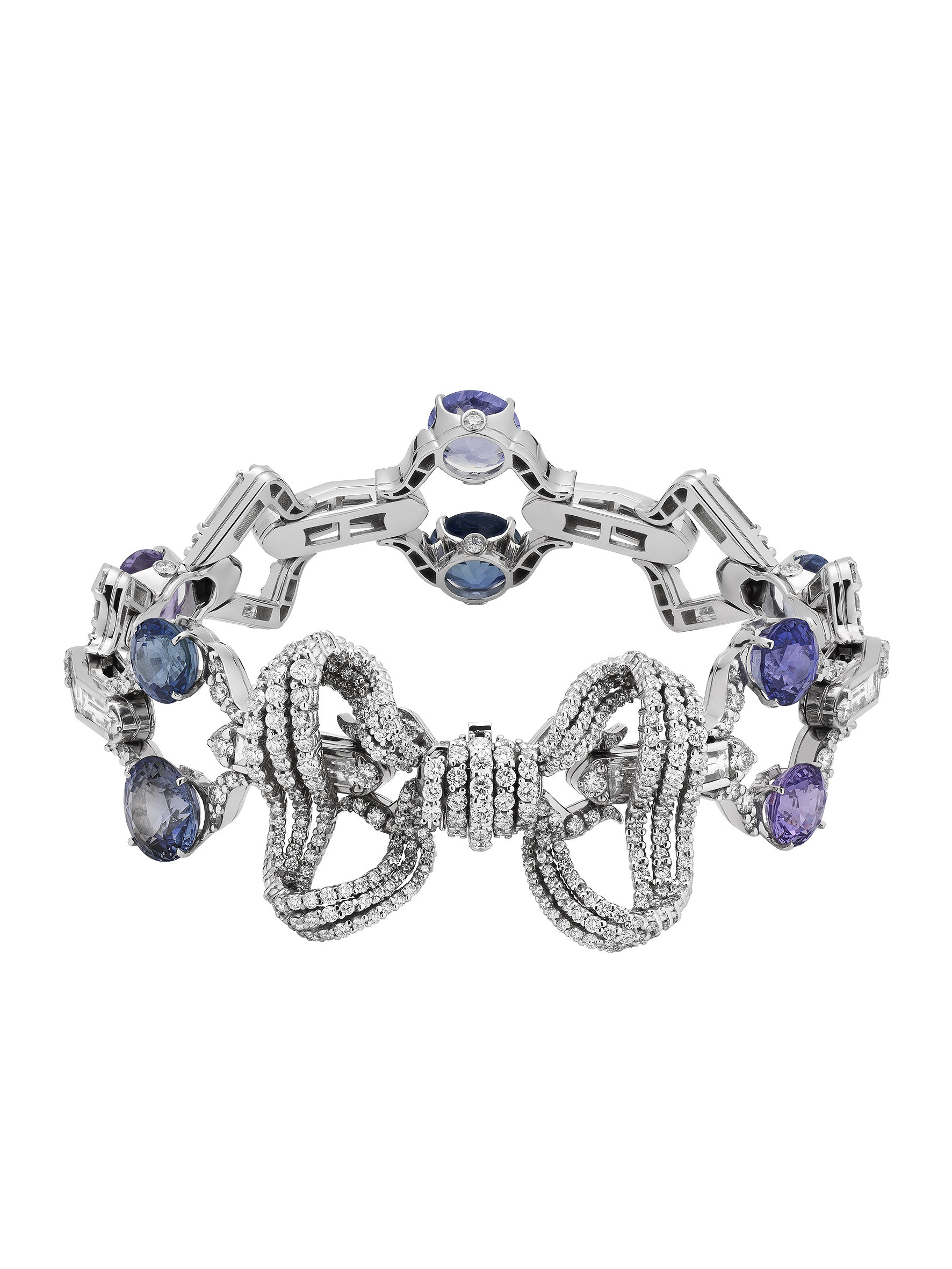 Gucci Allegoria also plays with antique stones and eclectic cuts, fan, briolette, paisley and kite shapes all feature, as speckles of baguette diamonds and add an additional touch of light. Finally, the collection also resonates with the singular beauty of one-of-a-Kind old mine, European-cut stones, infusing an enigmatic vintage allure, conjuring visions of an Era when gems were painstakingly hand-cut. Born primarily from 1890 to 1930, European cuts gracefully define the Art Deco period, paving the way for today's radiant round brilliant diamonds and the crowning star of a floral motif necklace from this collection and a matching pair of earrings featuring two old European cut diamonds of more than 12 carats each, encircled by flower cut opals that add iridescence and shine, as baguette and paisley diamonds enrich the design.
ALSO READ: GUCCI CHIME: A GLOBAL CAMPAIGN TO UNITE AND STRENGTHEN THE VOICES SPEAKING OUT FOR GENDER EQUALITY.