The curation of featured jewelry is never intended to be a display of wealth (the opposite being blasphemous), only a whisper of luxury. The draped chains and heirloom emeralds, essentially jewelry pieces, adopt a "story-telling" role according to Michelle Matland, the award-winning costume designer on the HBO drama. An analysis of jewelry's symbiotic relationship with a character's evolution and a curation of pieces to suit their present, morose, self await below.
The case of Shiv Roy. In an attempt to conceal her inherent wealth and disassociating from her family's legacy, Shiv's initial jewelry choices reflect the "sans bells and whistles" impression she yearned for as a political consultant. Her chameleonic shift, coincided with a boardroom switch and a turtleneck-gold necklace pairing that viewers came to anticipate weekly. Never forget the pinnacle of her corporate chic being a pastel blue high neckline with a double diamond strand necklace, a visual retort to Tom's questionable humour and a scorpion paperweight later. In light of her new found self-serving confidence, potentially rekindling her relationship with Tom in addition to being an expectant mother – we envisage Shiv staying true to her turtleneck-necklace duo, however trading dainty pieces for a bolder aesthetic. Presenting the Shiv Roy curation – Tabayer's Oera Yellow Gold Pendant, Azlee's Goddess White Venetian Glass Coin Necklace and This is State Property's Idris Warisan Pendant.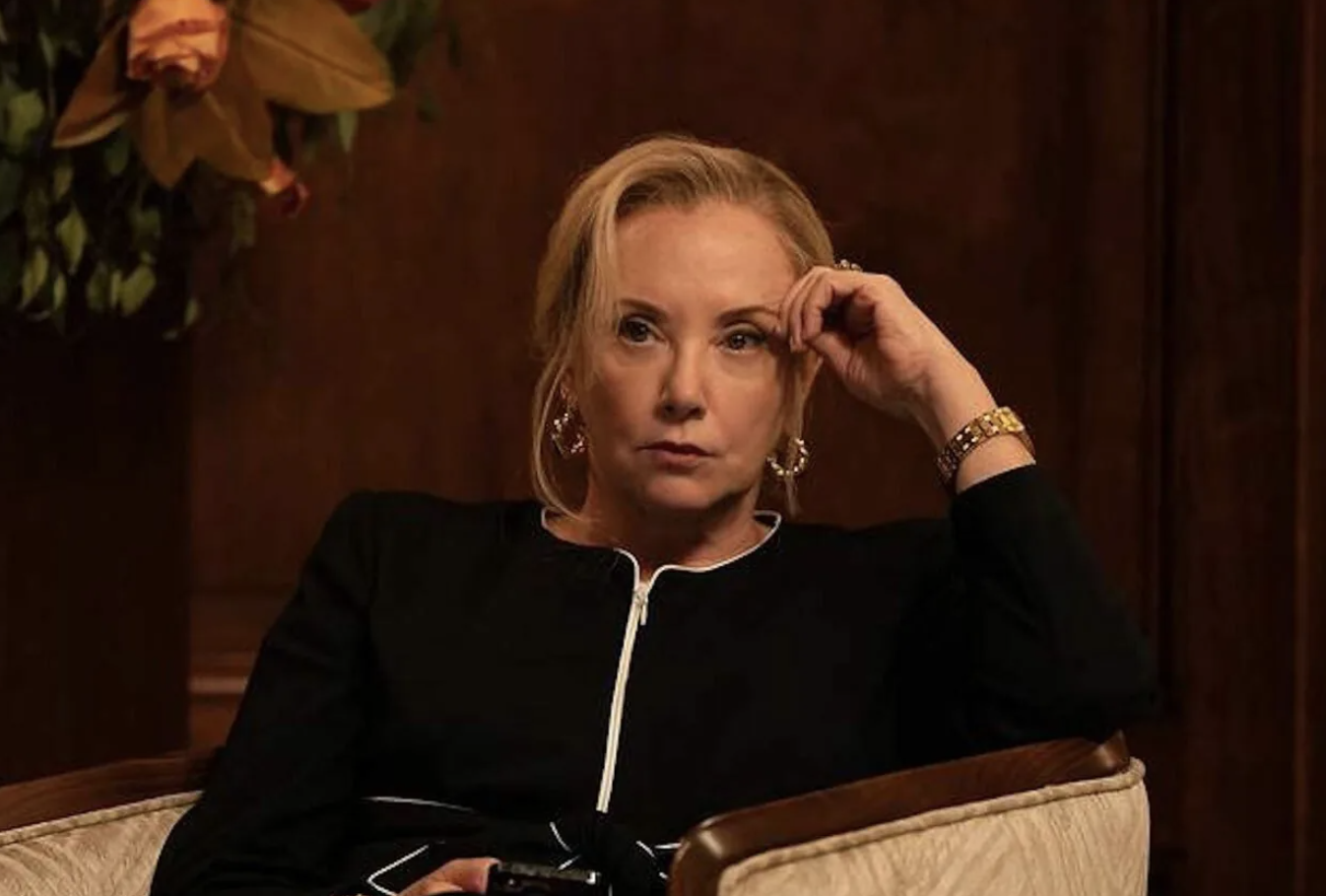 From side line simple pearls Gerri, to a post oligarch-run Waystar Gerri, Succession's most underrated jewelry icon took to chunkier chains and braided hoops at the peak of the media dynasty's turmoil. Moreover, her professional decorum is at the epicentre of her jewelry styling throughout, meaning her budding sense of cool and polished aesthetic, never equated to visually deafening pieces. Still, the most emblematic jewelry that personifies her character's seemingly peripheral yet impossibly influential role, perched alongside her knuckles – her rings. As, Gerri transcends Matsson's "kill list," she finds herself in the company of the king of tech-bro chic or "casual peacocking" as coined by Alexander Skarsgård. Accordingly, we foresee a comparatively muted selection of what was a prospering ring assemblage. Presenting the Gerri Kellman curation – Harry V's Uno Ring, Dina Kamal's R.F. Pinky Ring and Almasika's Universum Petite Band Ring.
Possibly, the most shamelessly opulent is Marcia Roy and the irony is that she is not even trying to be – she just is. Afterall, what is one to wear, when in Logan Roy's care? The alleged reasoning behind her sumptuous pieces, as noted by Matland, is attributed to her gifts being sourced by one of Waystar's, then CEO's, assistants who would instinctively select one of jewelry's celebrated Maison's like child's play. Presenting the Marcia curation of the pieces we imagine to be in her collection – Buccellati's Opera Tulle Necklace, Graff's Night Moon Drop Earrings and Harry Winston's Sapphire and Diamond Necklace. Ultimately, one can only wonder.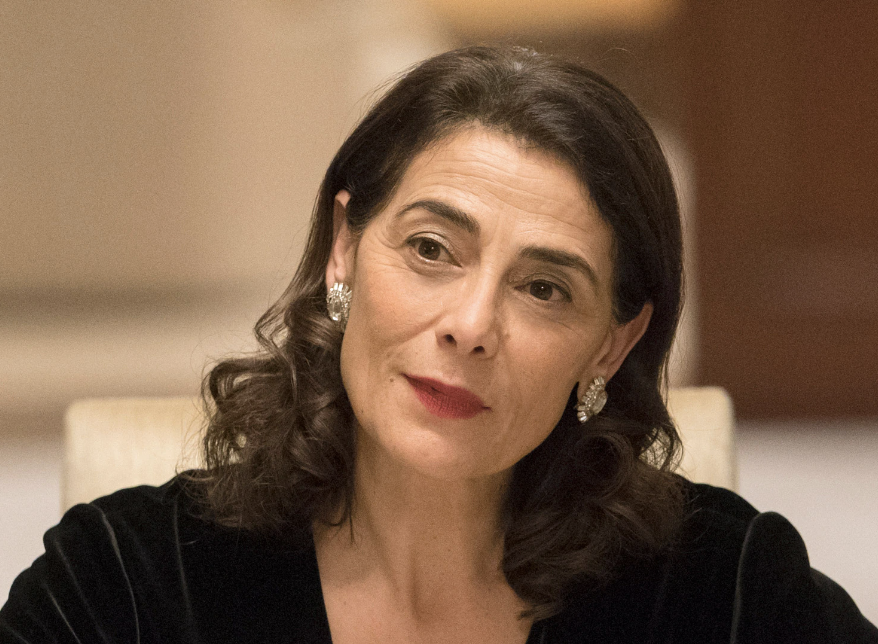 ALSO READ: CHANEL RETURNS TO THE MAGIC OF TWEED WITH 65 NEW HIGH JEWELRY PIECES.