Tiffany & Co. are strengthening its presence in the region by opening another chapter in The Dubai Mall with a new permanent store set to open later this year. In the meantime, however, Tiffany & Co. have launched a temporary store at its current flagship location in The Dubai Mall and it's just as inviting as it is innovative.
To coincide with the opening of the temp store, the House launched a new augmented reality experience that leverages location-based augmented reality, real-time tracking and object recognition to bring the immersive experience to life.
Titled 'Follow the Bird', the never-before-seen augmented-reality experience invites guests to follow Tiffany's iconic, Jean Schlumberger-designed Bird on a Rock brooch on a journey that unfolds in three chapters. The bird will fly from New York to Dubai and magically transform each city's skyline and landscape from one window to the next.
For the occasion, Tiffany & Co. collaborated with artist Diaa Allam (born and raised in the UAE) to create three-dimensional designs of the Empire State Building and Burj Khalifa, incorporating Arabic calligraphy to capture words, including "diamonds," "love," "legendary" and "Dubai."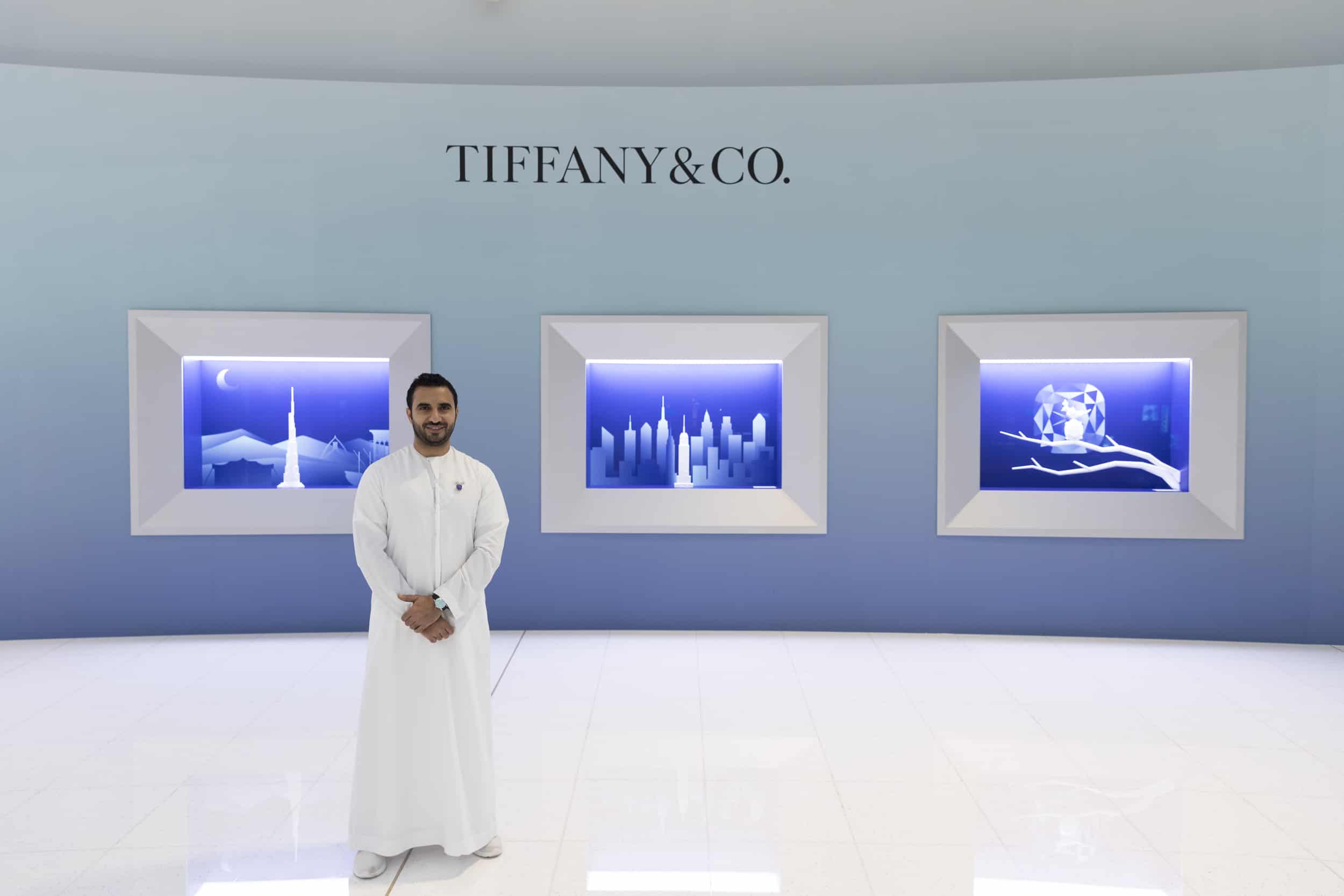 Further highlighting the artworks of Allam, Tiffany & Co. have exhibited some of pieces at the temporary store including "Kindness Is the Key", a piece that celebrates ancient calligraphy art against an Art Deco backdrop, symbolically uniting Tiffany's New York heritage and the Middle East.
His other piece, titled "Tracks of Our Lives: Tiffany Edition," traces the classic Tiffany Blue onto the new lapis lazuli hue.
The House's newest address is a testament to how Tiffany & Co. are adapting to a new generation of luxury clients. For example, its new cutting-edge store design will be the first store to open without any doors, which creates a warm and welcoming atmosphere for visitors. And of course, the store is complete with Tiffany's famous hue with compliments of varying shades.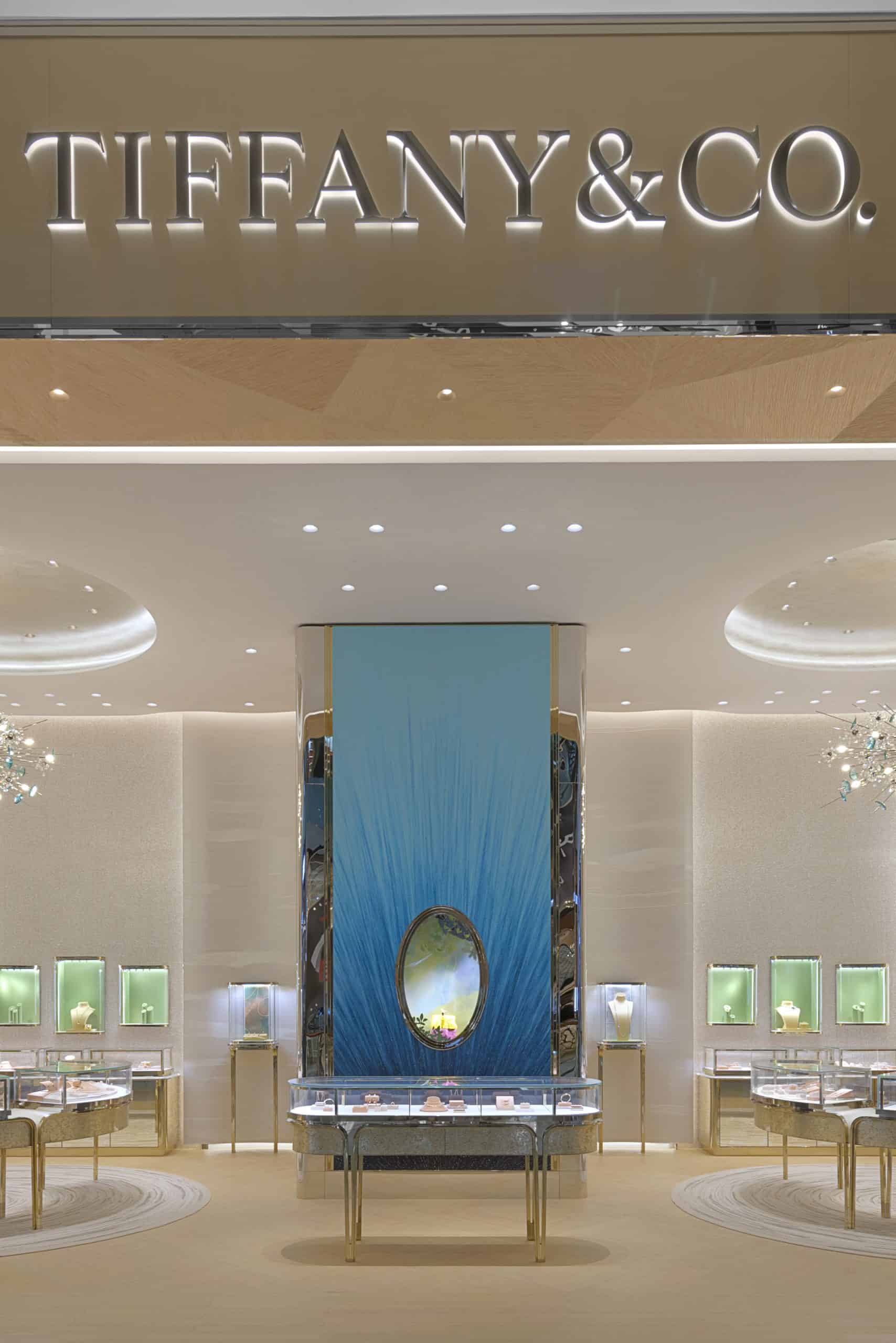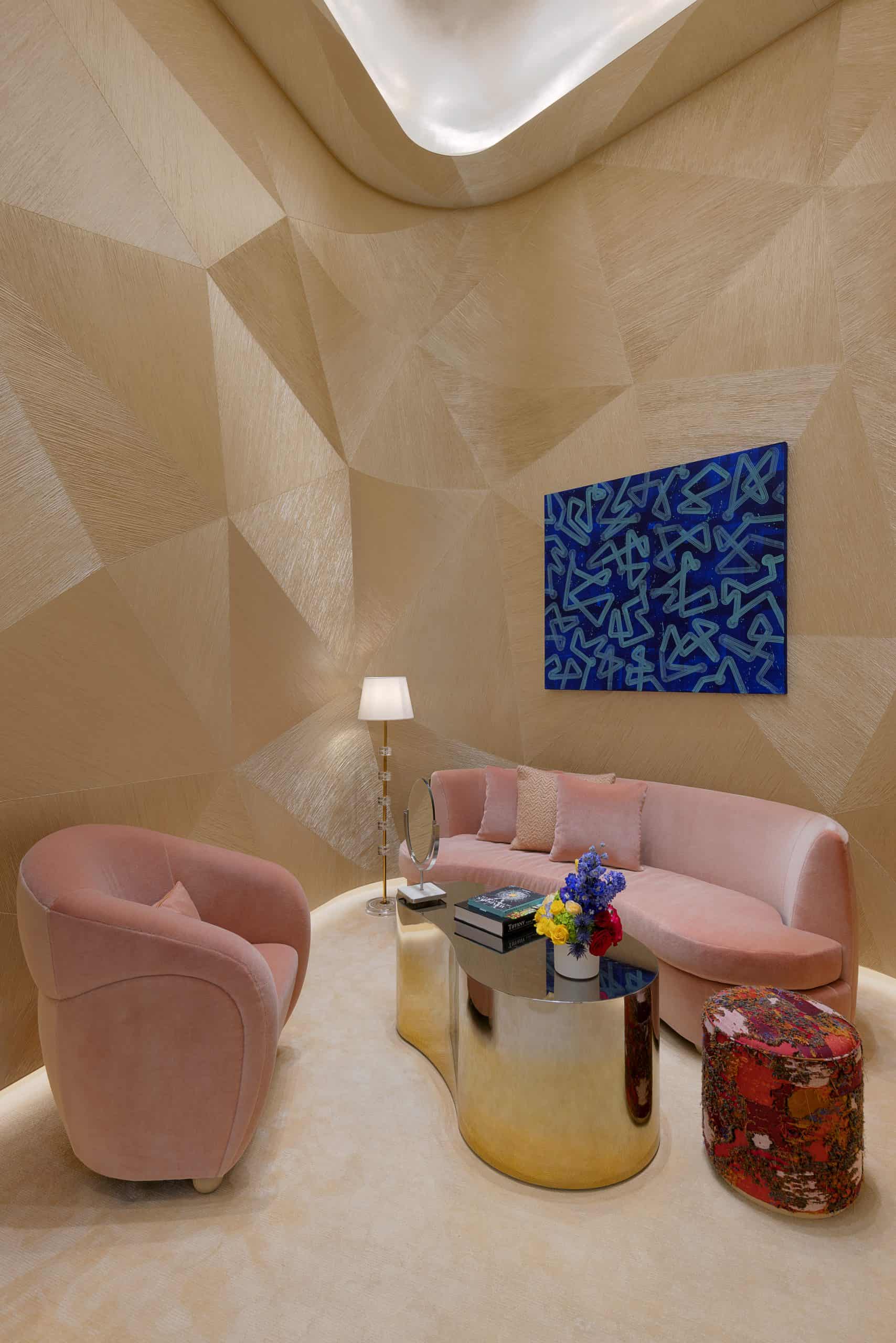 The House's new permanent store will open later this year.
ALSO READ: DIOR'S TIMELESS TAKE ON AN ICON.