Hublot is considered one of the strongest power players in horology today and during Watches & Wonders, the Maison revealed their latest line-up of creations including a new shape form: the square.
Whilst Hublot introduced this radically different direction of a watch shape, the interpretation came with obvious challenges – whether it be the movement (which now reveals its secret inner workings) or the modular construction of the case – and executed its daring vision in five new models of the Square Bang Unico.
"The square watch is a very specific object that most watchmakers dare not tackle. This is a divisive, disruptive, and unconventional shape that no one has known how to rework for decades: it was just waiting for us!" notes Ricardo Guadalupe, the CEO of Hublot. "Hublot decided to get to grips with the shape in order to explore its power and create a totally unique timepiece."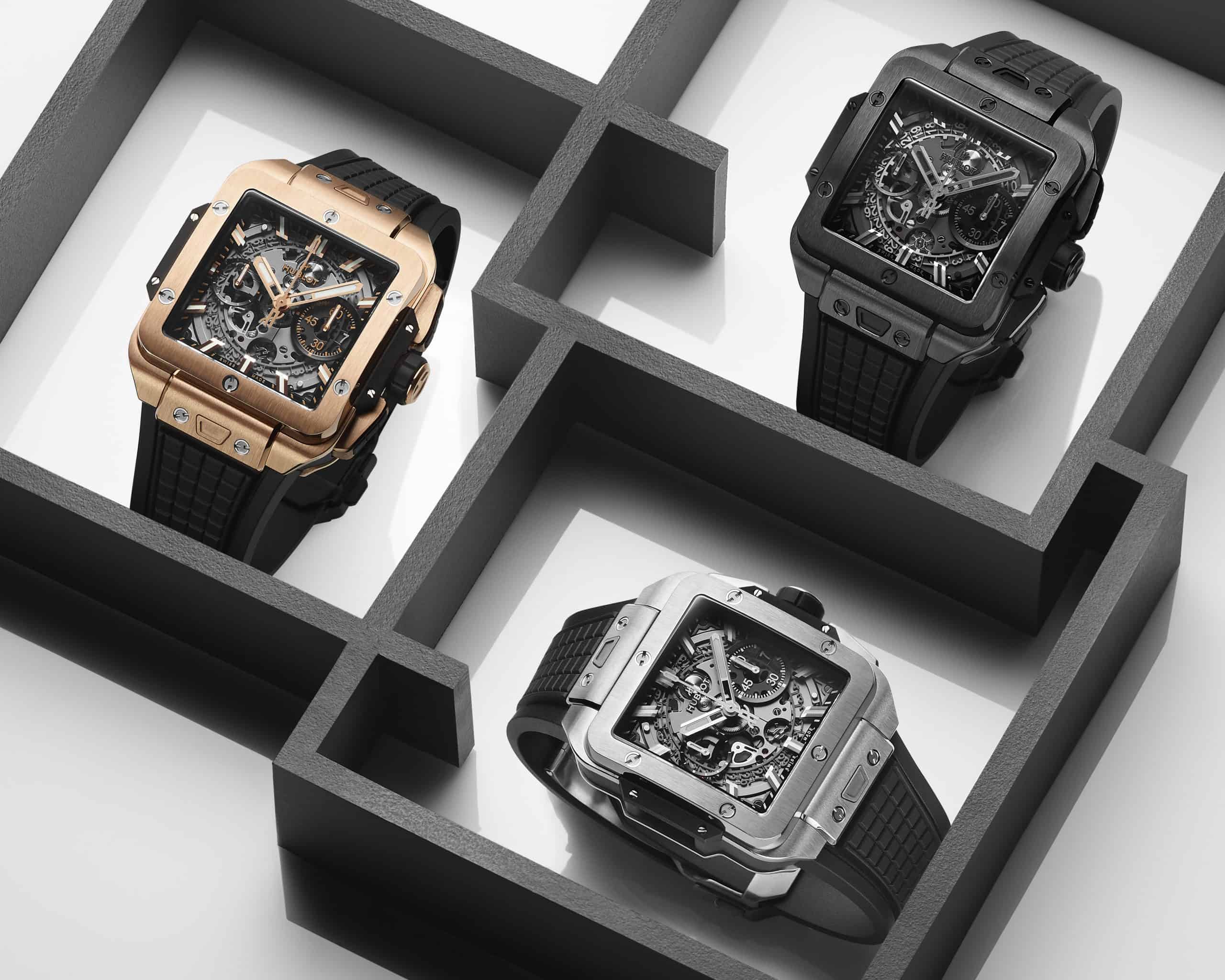 With five 42 mm models available in solid titanium, black ceramic and King Gold (as well as two more that blend titanium or King Gold with a black ceramic bezel), the coveted pieces resemble pieces of artwork on your wrist. For example, the chronographs hide nothing of Hublot's in-house movement (the beating heart of most of its designs for over 10 years) through a partially open-worked dial. You can imagine how challenging it is to place a round movement in a square case though, and Hublot makes it a game-changer.
Other achingly cool details of the timepiece are the brand's ability to defy all odds and create a square creation that has guaranteed water resistance up to 100m. There are also six functional screws on the bezel (similarly placed to its predecessors) and on either side of the Square Bang, you'll find 'ears' that give balance to the design while protecting the case.
It's a pièce de résistance.
Hublot proves that, in fact, it's hip to be square and that there's a rightful place for the shape in the world of Horlogerie – no matter the challenge.