Nearly 70 years ago (in 1954 to be exact), Christian Dior remarked that he could write a whole book on the colour black. The infamous quote by the legendary couturier was revealed in his Little Dictionary of Fashion all those years ago and ever since, his passion for the colour black and its versatility has been translated in all collections that have come forth, including its timepieces.
The iconic La D de Dior was first introduced in 2003 and the model imagined "a ribbon that tells time." Now, Dior Joaillerie's Artistic Director, Victoire de Castellane, is opening a new chapter in the timepiece's history by dressing up the piece of wrist candy in an all-black ensemble – paying tribute to the Maison's heritage and Monsieur Dior's love for the colour back.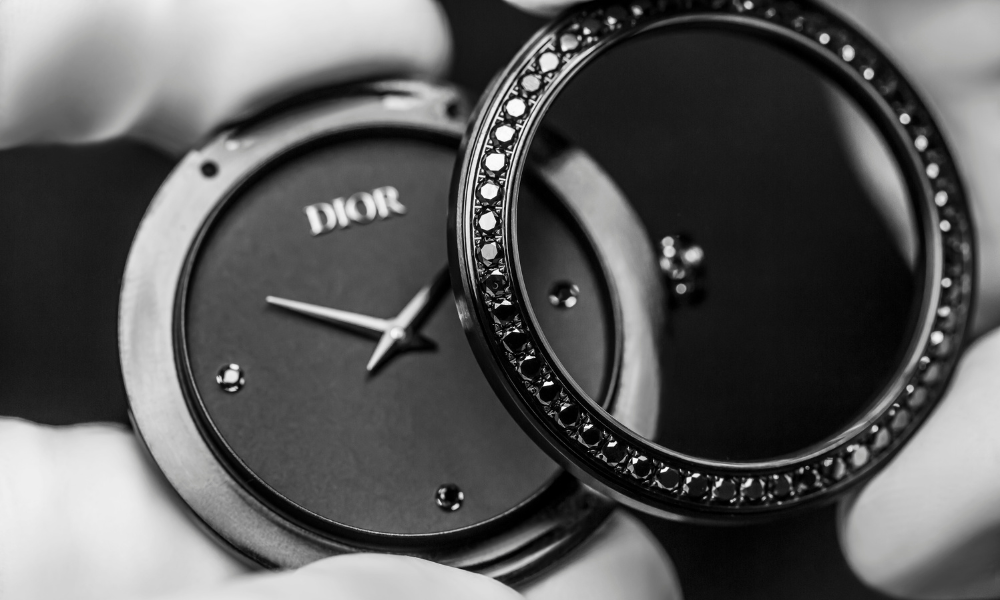 As the hue itself is deeply rooted in the history of the brand, the La D de Dior Black Ultramatte welcomes a contemporary and timeless style to Dior's offerings. Featuring a 34-millimeter case, the watch comes complete with a black diamond-set bezel or a diamond-like carbon coated version, and the strap is a stainless steel Milanese mesh with a "Satine" pattern finish, coated with diamond-like carbon for the Ultramatte look.
It truly makes the ultimate timepiece to accompany you from day-to-night.