Boucheron's ever-growing portfolio of stunning jewellery creations has always been richly expressed through nature-inspired pieces, and nature has always been the muse behind all of its collections.
Beautifully merging traditional craftsmanship with cutting-edge technology, Boucheron's new nature novelties are proof of its continuous ode to the environment.
Starting with the Question Mark necklaces (an idea first brought to life by Frédéric Boucheron), the iconic piece of jewellery wraps around the neck with no questions asked, however still, keeping in line with the nature theme.
The shape is inspired by an ear of wheat and fern leaves, and come complete in white, yellow and pink gold — each paved with diamonds.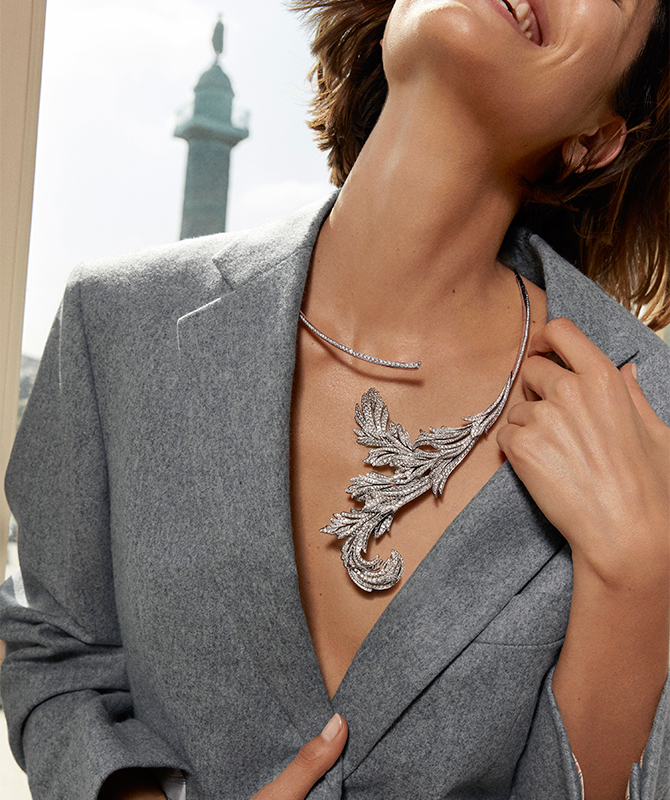 A peacock feather also fascinated Frédéric Boucheron that 160 years ago, he (together with his jewellery master), recreated the delicate, ethereal beauty of the feather in the form of jewellery.
The Plume de paon collection was then born, adorned with the maison's creativity and jewellery know-how.
Available in the form of rings, necklaces and earrings, the coveted pieces come in white gold, morganite and diamonds, and in pink gold and diamonds, exuding clear elements of lightness, flexibility, airiness and power.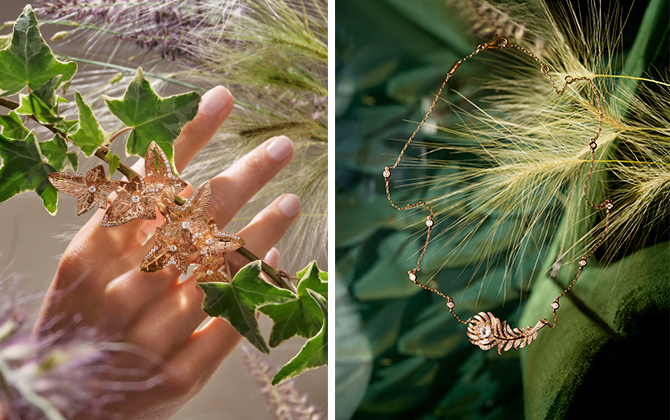 Now, take a look at Boucheron's most recent high jewellery creations.