Since the 1980s, FRED has fostered deep connections with the Middle East, intertwining these bonds into the very fabric of the brand's history and legacy. Notably, many of the Maison's early patrons, including royal and princely families, were first encountered by the founder, Fred Samuel, during his jewelry showcases along the French Riviera. Enamored by his daring creativity and captivated by his profound understanding of precious stones, these distinguished clientele entrusted FRED to bring their most extravagant visions to life. Among the highlights were the exquisite Blue Moon, a breathtaking 275-carat Ceylon sapphire, and the awe-inspiring Fontaine aux Nénuphars, inspired by Claude Monet's renowned painting.
The widespread presence of FRED's boutiques, ranging from Kuwait to Dubai, stands as a testament to this lasting and cherished connection, with Charles Leung leading the way in delving into this regional presence and beyond, the Chief Executive Officer of renowned French Jewelry Maison FRED since November 2018. Hailing from Hong Kong, Charles boasts an educational background from the Chinese University of Hong Kong and ESSEC in Paris. With a diverse cultural upbringing and a decade-long tenure in retail and marketing positions at Cartier, Charles brings a wealth of experience to his role at FRED.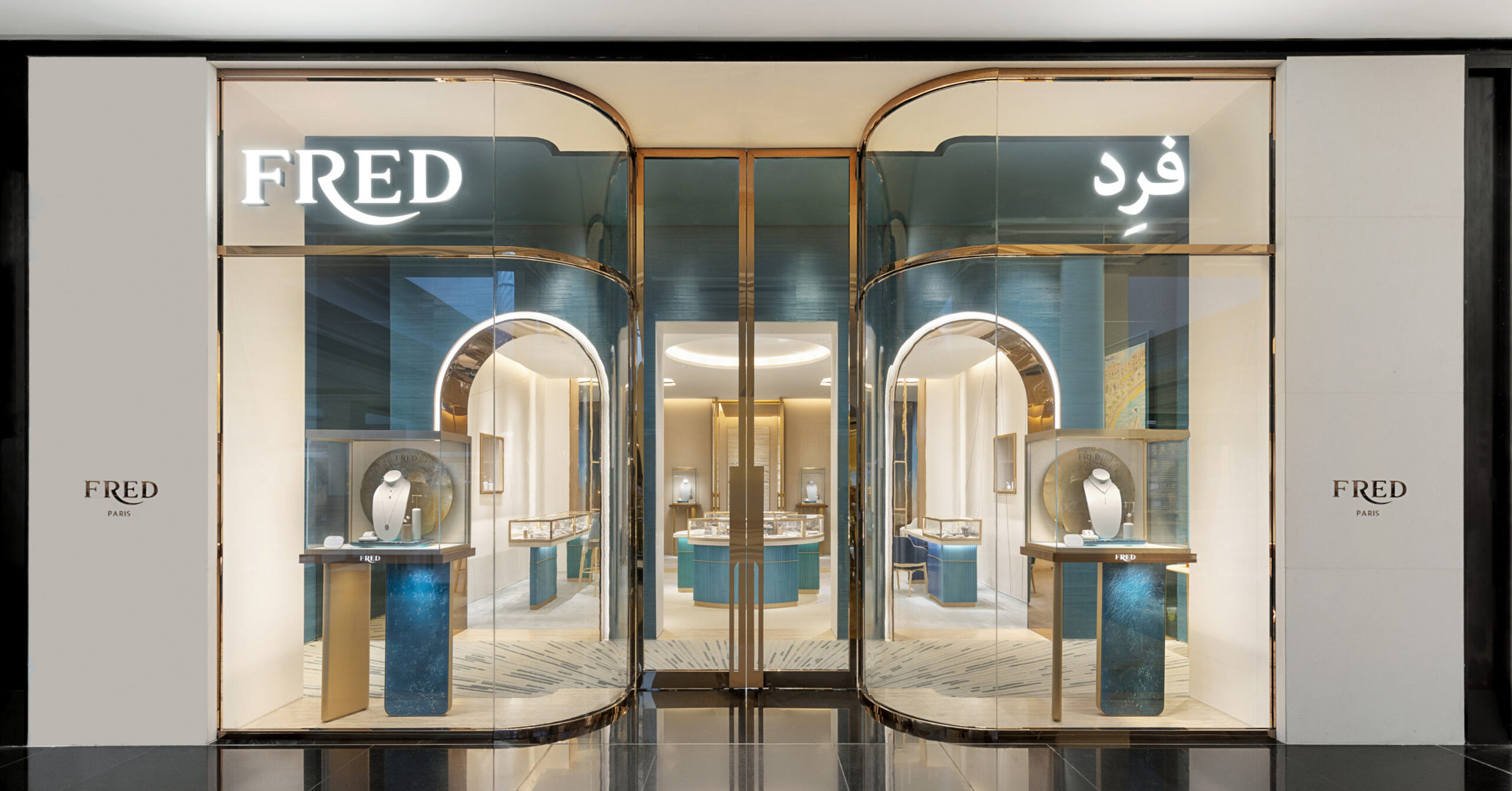 Can you please provide an overview of Fred Jewelry's current presence in the GCC region and the key factors that have led to your decision to expand further in this market?
Today, we find ourselves in Dubai, United Arab Emirates, with a dual presence. The first location, Dubai Mall, began operating in 2021, and the most recent addition, FRED boutique at Mall of the Emirates, commenced operations in June 2023. Additionally, our presence has extended to Kuwait, with our launch at Salhiya Mall in March 2023. Looking ahead, we have numerous projects in the pipeline for the region. Notably, we are excited to announce the upcoming opening of a boutique in the Kingdom of Saudi Arabia, specifically in Riyadh, in 2024.
With the establishment of three boutiques in the region within just two years, we consider this a significant milestone. Anticipating the future, we eagerly await the revelation of more upcoming openings in due time.
The jewelry industry in the GCC is known for its unique preferences and cultural nuances. How does Fred Jewelry plan to tailor its product offerings and marketing strategies to cater to the specific tastes of GCC consumers?
Over the years, our brand has fostered enduring collaborations with the Middle East. We have been privileged to craft bespoke pieces for numerous royal and princely families, utilizing the finest gems the world has to offer. These timeless creations have served the unique desires of our esteemed clientele for generations. Establishing our presence in the region was a significant milestone for us and our longstanding connection with Middle Eastern clients, cultivated through our boutiques worldwide, notably in France and the UK, equipped us with an understanding of the region's preferences and the intricacies of their demands.
The discerning nature of the Arab clientele in matters of luxury, especially in jewelry, motivates us to remain attuned to key moments significant to the region. We ensure our offerings are tailored to these occasions, such as the revered period of Ramadan.
What are some of the major challenges and opportunities you anticipate while expanding Fred Jewelry's brand presence in the GCC, and how does the company plan to address these challenges while capitalizing on the opportunities?
We consider the location of our boutiques to be a critical element in our business strategy, often posing challenges in a region known for high demand for prime spots within the world's top retail malls. At FRED, our foremost priority is to secure the best possible locations for our clients, ensuring easy access and a setting that reflects the caliber of our brand, consistently exceeding our clients' expectations. The architectural concept of our boutiques embodies the spirit of the brand, evoking feelings of the Riviera – joy, warmth, and a welcoming ambiance flooded with natural sunlight.
FRED places a strong emphasis on store layout and design, crafting themed displays that narrate a compelling story. We prioritize comfort, convenience, and impeccable client service, striving to create a shopping experience that is not only enjoyable but also leaves a lasting impression on our esteemed FRED clientele.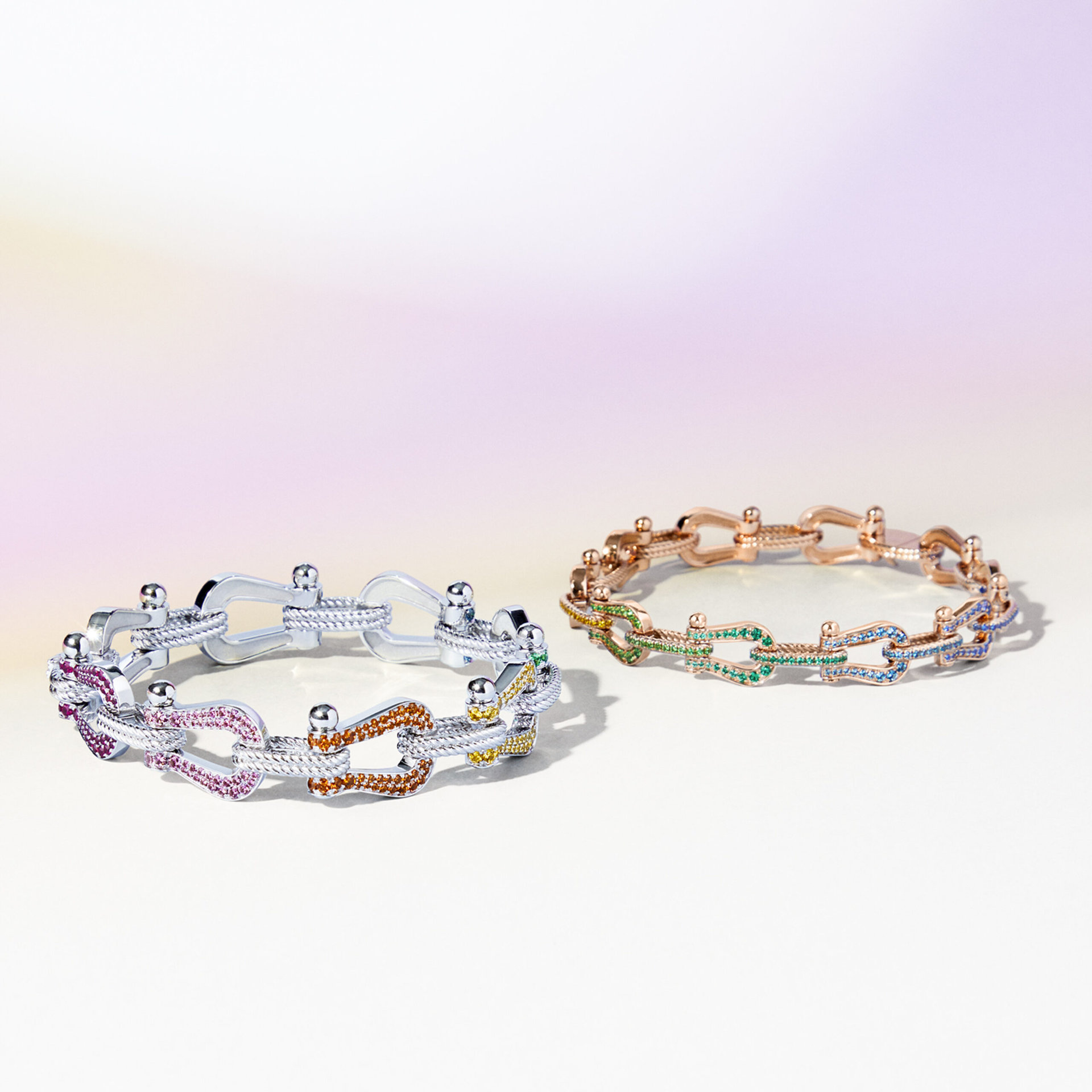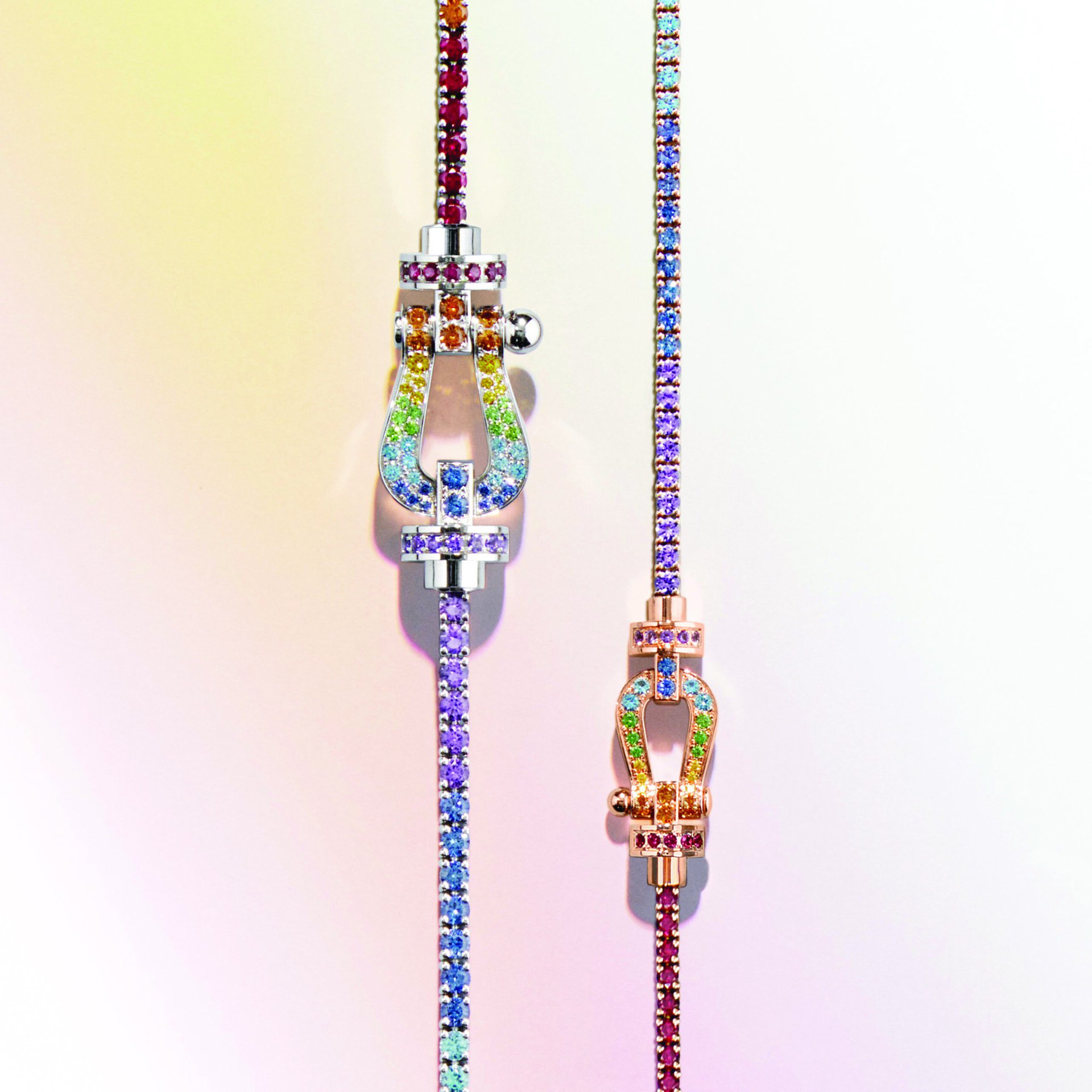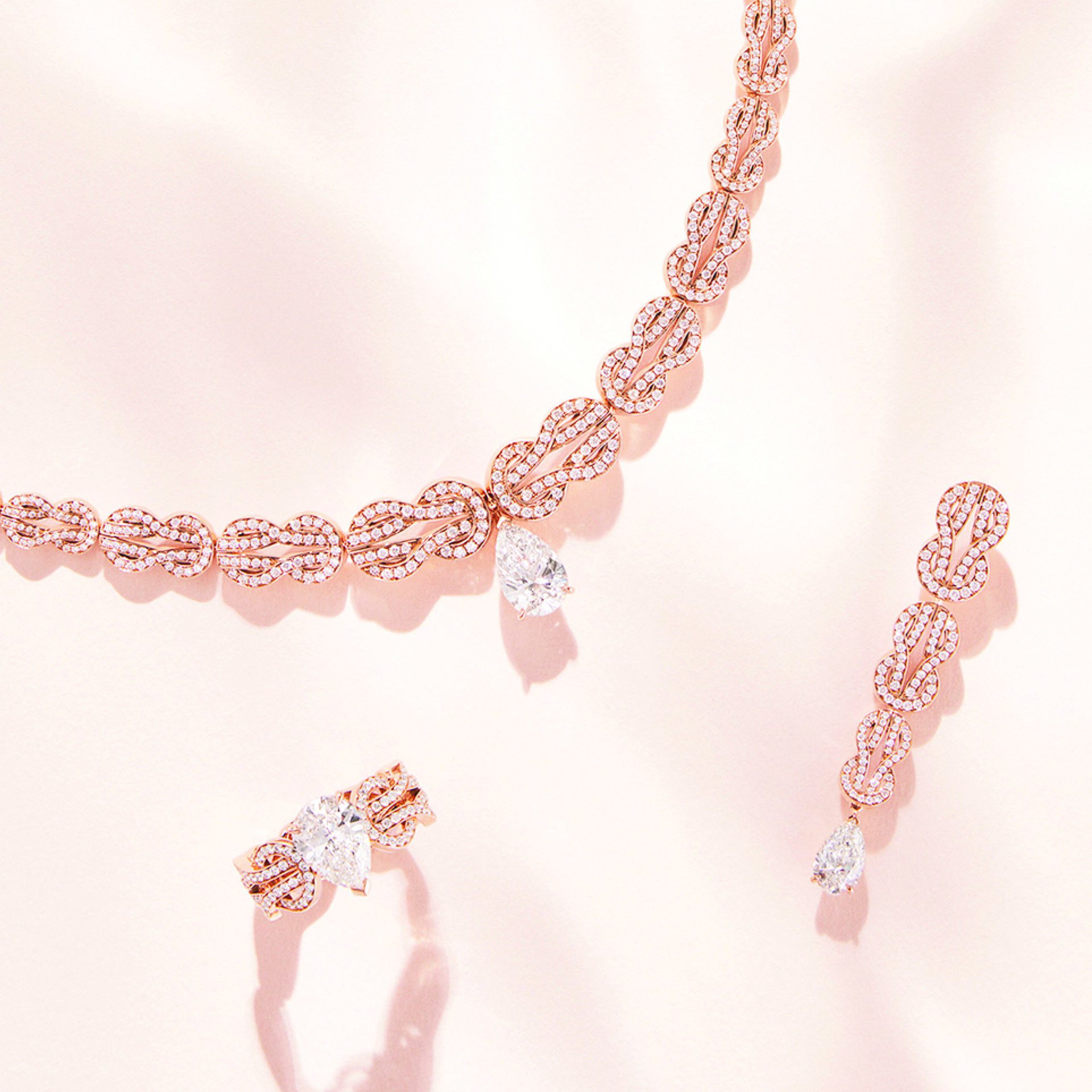 Could you share some insights into the strategic partnerships or collaborations that Fred Jewelry might be exploring in the GCC region to enhance brand visibility and market penetration?
As emphasized earlier, our retail strategy entails a selective presence exclusively in prime locations, a principle we uphold across all cities. We remain receptive to engaging in dialogue, considering and exploring diverse opportunities spanning marketing, training, communication, and sales. Our aim is to uphold our visibility and ensure our presence at strategic locations precisely when it matters most. Notably, the first Face of the Brand (FOB) in the region is the esteemed Rania Fawaz.
In the competitive world of luxury jewelry, differentiation is key. How does Fred Jewelry plan to differentiate itself from other brands in the GCC market, and what unique elements or collections can consumers expect in 2024?
Our essence is rooted in the distinctive DNA and charm of the Riviera: an interplay of light, vibrant colors, an affinity for the sea, and a zest for life, all intertwined with an understated glamour. Driven by technical innovation, we pride ourselves on our ability to seamlessly blend everyday jewelry with high-end creations, showcasing our unparalleled craftsmanship and expertise.
You may already be acquainted with our extraordinary high jewelry pieces, each a testament to our unrivaled artistry. Whether it's Monsieur Fred's Inner Light HJ collection or other exquisite high jewelry designs, we consistently highlight our brand's iconic symbols, such as the buckle for Force 10, the lemniscate for Chance Infinie, and the heart within the heart for PW.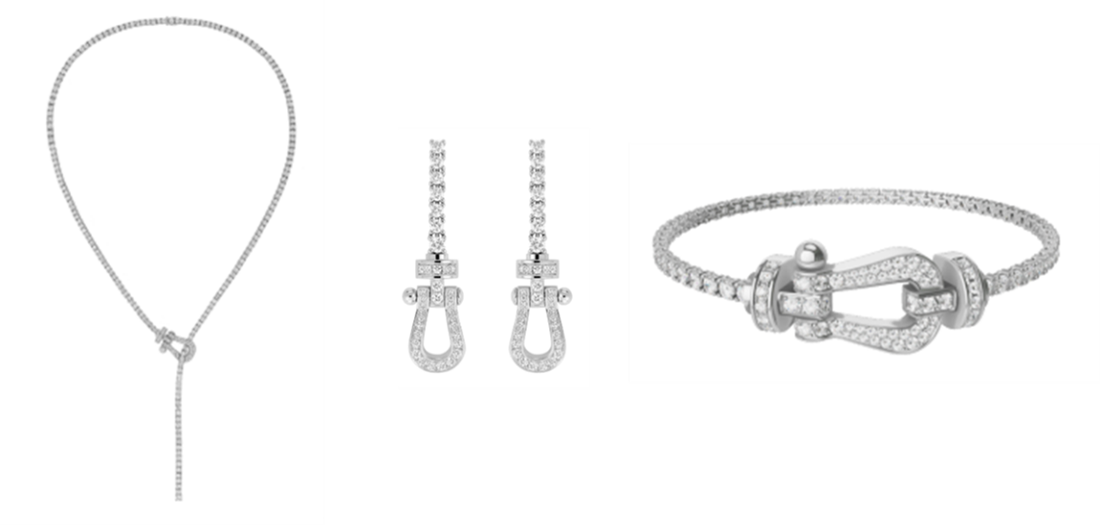 Looking ahead to 2024, what are the primary goals and milestones that Fred Jewelry has set for its expansion in the GCC region? Are there any exciting initiatives or launches on the horizon that you can give us a sneak peek into?
Anticipating the year 2024, we are excited to announce the upcoming inauguration of our fourth boutique in the region, marking a remarkable achievement within a span of fewer than three years. Our focus remains steadfast on fostering, nurturing, and strengthening profound connections with our esteemed clientele in the region.
As we set our sights on the year 2024, Saudi Arabia will take center stage for FRED. We eagerly await the arrival of both our loyal patrons and new clients at our upcoming boutique in Riyadh. Our product range continues to expand, extending beyond the foundational trio of Force 10, Chance Infinie, and Pretty Woman. These offerings are now available in a diverse array, ranging from medium to high-end jewelry.
ALSO READ: BLUE IS FOR CALMNESS, RELAXATION AND FRED JEWELS' ENDLESS SPECTRUM OF HUES.