Delving into the Essence of Pomellato: BURO Engages with Vincenzo Castaldo, Exploring the Brand's Soul, Creative Process, Design Ethos, and his Integral Role within the Maison. Notably, Celebrating Two Decades of Commitment at the Heart of Pomellato's Evolution.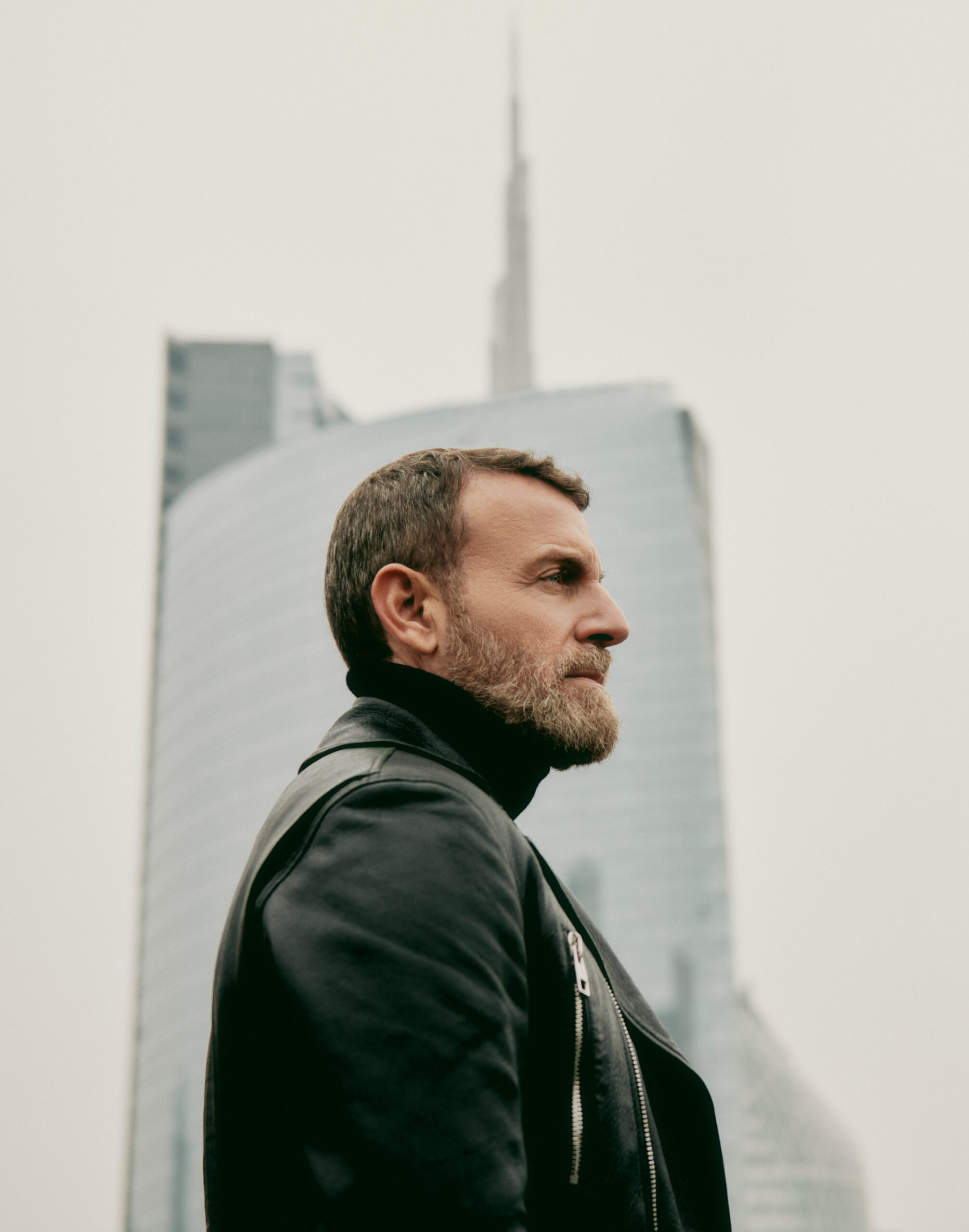 Can you describe Pomellato's brand values and DNA, and how they influence your creative direction for the company's jewelry collections?
Pomellato is a Milanese luxury brand with an unconventional approach that pioneered the concept of easy-to-wear in the conservative world of jewelry. Pomellato jewels – contemporary yet timeless – are unmistakable: the Milanese design, and the in-house fine craftsmanship are for sure defining traits.

Our brand DNA is what nourishes the inspiration of our collections. For me it is really important to honour the Pomellato style with coherence as we explore new territories: when we create new collections we often reinterpret and evolve some of our iconic themes or pieces maintaining a balance between the audacity of a creation and masterful craftsmanship, rooted in the best Milanese goldsmith tradition.
Craftsmanship is a cornerstone of Pomellato's brand. How do you ensure that the brand's commitment to craftsmanship is reflected in each piece of jewelry, and how do you inspire your design team to maintain this level of quality?
My team and I work closely with the artisans and here teamwork is crucial. We are proud of our in-house atelier and workforce of more than one hundred master artisans because it means everyday engagement, sharing the same values and this is a striking asset: it allows Pomellato the possibility to experiment innovative solutions that keep up with our unconventional spirit but most of all we strongly believe that handmade modelling and production is what makes every piece pleasant to touch, gives ultimately the human feel, unmistakable quality, sensuality and 'soul' to each creation, which is the authentic Pomellato signature.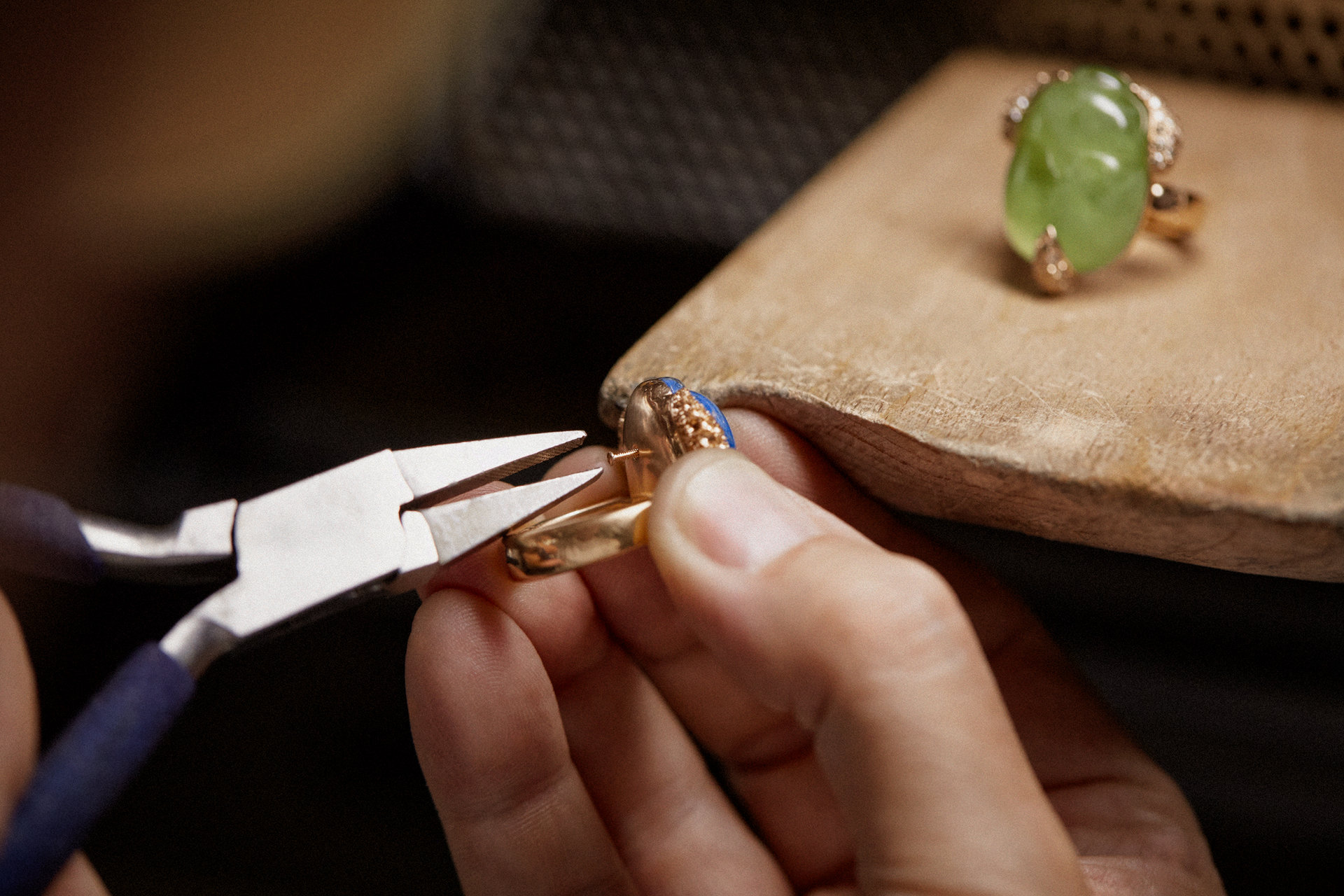 Pomellato is known for its unique and innovative designs. Can you share your creative process and sources of inspiration when conceptualizing new jewelry collections? How do you balance tradition with innovation in your designs?
The creative flow is deeply linked to inspiration and to an open-minded approach. For sure Nature, art and design are recurring sources but overall, you can find inspiration everywhere, in a mood, an atmosphere, a special bond with people and things around you that ignite your creativity.
I'd say that inspiration is something very unpredictable that belongs to the present. You cannot plan it. Sometimes it arrives in a blink of an eye, other times it gives you hidden signs which are harder to decipher. There is no rule, you have to be in constant relation with it in order to create a deep dialogue with the brand's DNA and yourself.
My passion is fuelled by my love for Pomellato and what it stands for: the balance between the exquisite craftsmanship behind each jewel and the creative freedom that give Pomellato a strong personality that is always evolving whilst keeping faithful to its roots.
Pomellato jewelry is celebrated for its distinctive style. How do you define and evolve the brand's style over time, while staying true to its heritage? What are some key elements that you believe define the Pomellato style?
I use to say that coherence is a key word and also that Pomellato's archives play a fundamental role in my work. When I say archive, I mean Pomellato's body of work created over the past 56 years of its existence. It connects me to everything that Pomellato has explored or experimented with. All the different phases of Pomellato's work are a continuous source of inspiration. If I would describe Pomellato in one word, I'd say contemporary. Our style is actually an expression of our DNA. Here we have 3 fundamental traits, which are:
Our passion for sensual volumes and purity of the lines… you'll never find rigid geometries in our jewels
Our obsession for chains… which is a neverending research in our Atelier
Our playful and emotional attitude with colours.
The unconventional style is more an attitude, a sort of approach that allowed us to add touch of madness: it means shaking things up, loving "the unexpected" and feeling free to express ourselves.
As the Creative Director of Pomellato, could you elaborate on your role in shaping the brand's image and future direction? How do you see the brand evolving in the coming years, and what role do you envision playing in that evolution?
My approach is very respectful of Pomellato's heritage and DNA. Pomellato's jewels are distinguished by an unmistakable design and each iconic collection, such as Nudo, Iconica, Catene or Sabbia, has its own specific personality. I know what identifies our aesthetic codes of each pillar collection, they are like musical notes that allow us to write new chapters every year for our collections.
Pomellato has a unique and unmistakable personality, and each collection needs to be consistent with the previous ones in a smooth exchange. Looking ahead, I'm hopeful and confident Pomellato will continue to engage and seduce new generations around the world.
What is your favourite piece from this collection and how would you style it?
One of my favourite is the Scarabeo ring in labradorite with diamonds. The glistening mirage of colors created by this amazing labradorite are enhanced by sparkling diamonds and bring to life the magic and emblematic power of gemstones in a contemporary talisman that perfectly represent our signature Pomellato style.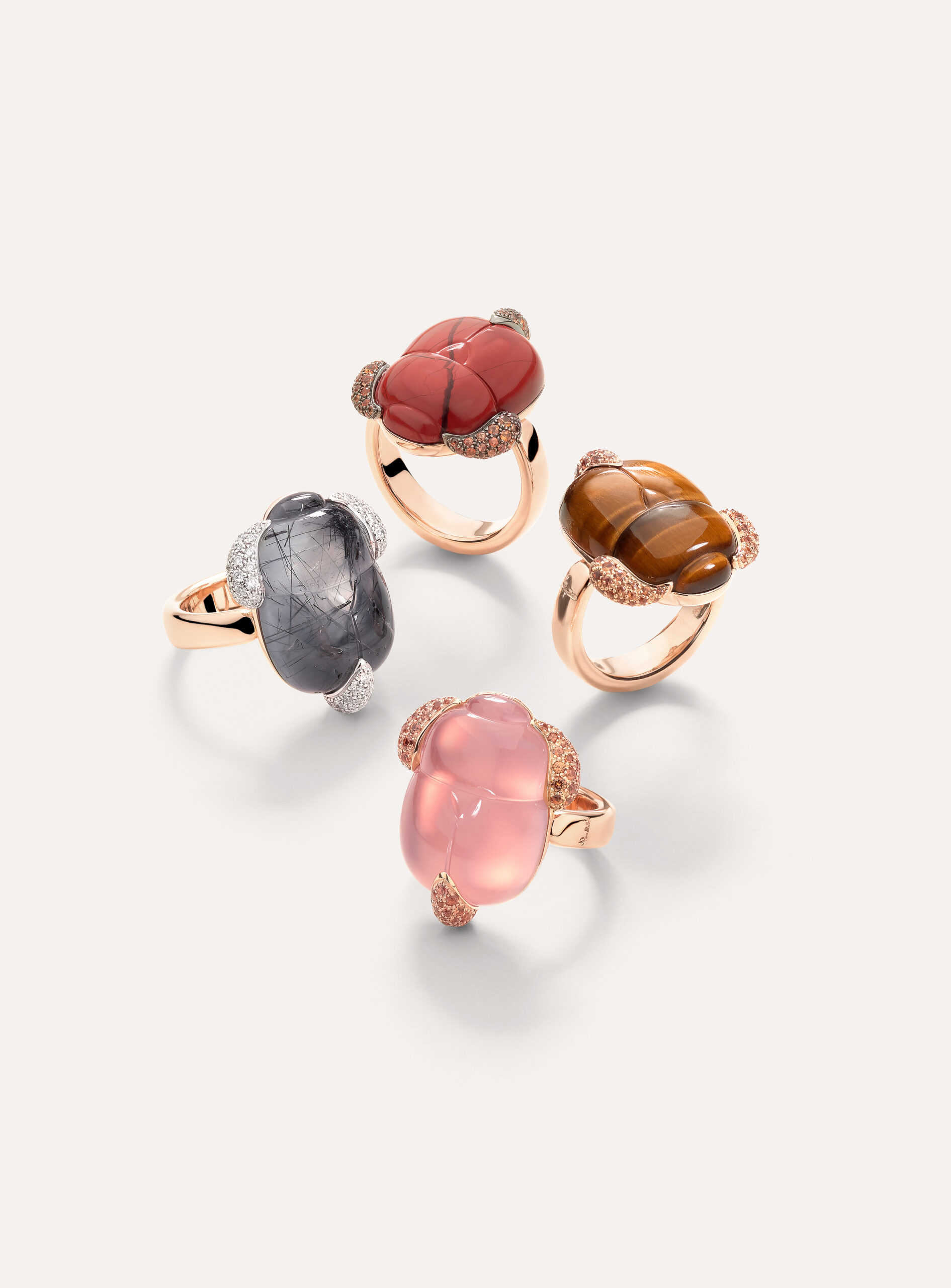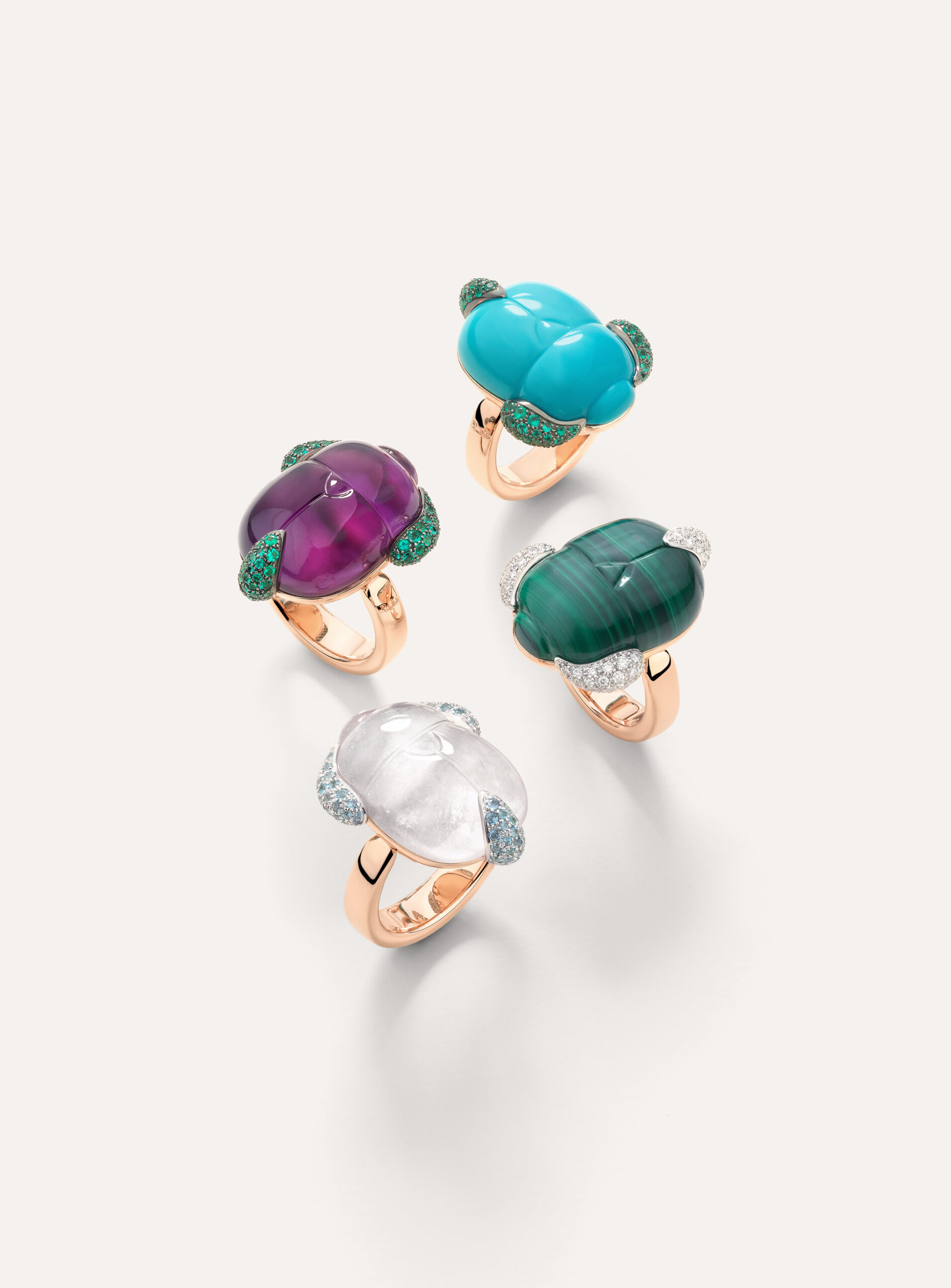 ALSO READ: JOEY KING IS NAMED POMELLATO'S NEW BRAND AMBASSADOR.