Immersed in the creative process, the designers at Tiffany & Co. embarked on a journey to resurrect the essence of the past, breathing new life into the present with the collection's distinctive open-link motif. Inspired by the intricate beauty of archival chains tracing back to the 1880s, each piece encapsulates a narrative of heritage and reinvention, forging a link between history and contemporary allure.
The latest assortment of the Forge's innovative creations showcases an array of designs characterized by an open-link motif, exuding a bold and daring spirit concealed within a discreet clasp. Delighting in versatility, these pieces are available in either lustrous, high-polished sterling silver or an enigmatic blackened finish. Embracing the art of diversity, the collection boasts an assortment of necklaces, bracelets, rings, and earrings, incorporating both slender and broad chain variations that engage in a playful interplay of proportion and depth.
Tiffany Forge proudly commemorates the enduring legacy of the House's sterling silver craftsmanship, which finds its roots in the storied hollowware workshop nestled in Rhode Island. A nod to Tiffany's historical role in establishing the standard for sterling silver purity at 925 per 1,000 parts silver in the United States, the collection serves as a testament to the brand's rich heritage and unwavering commitment to excellence.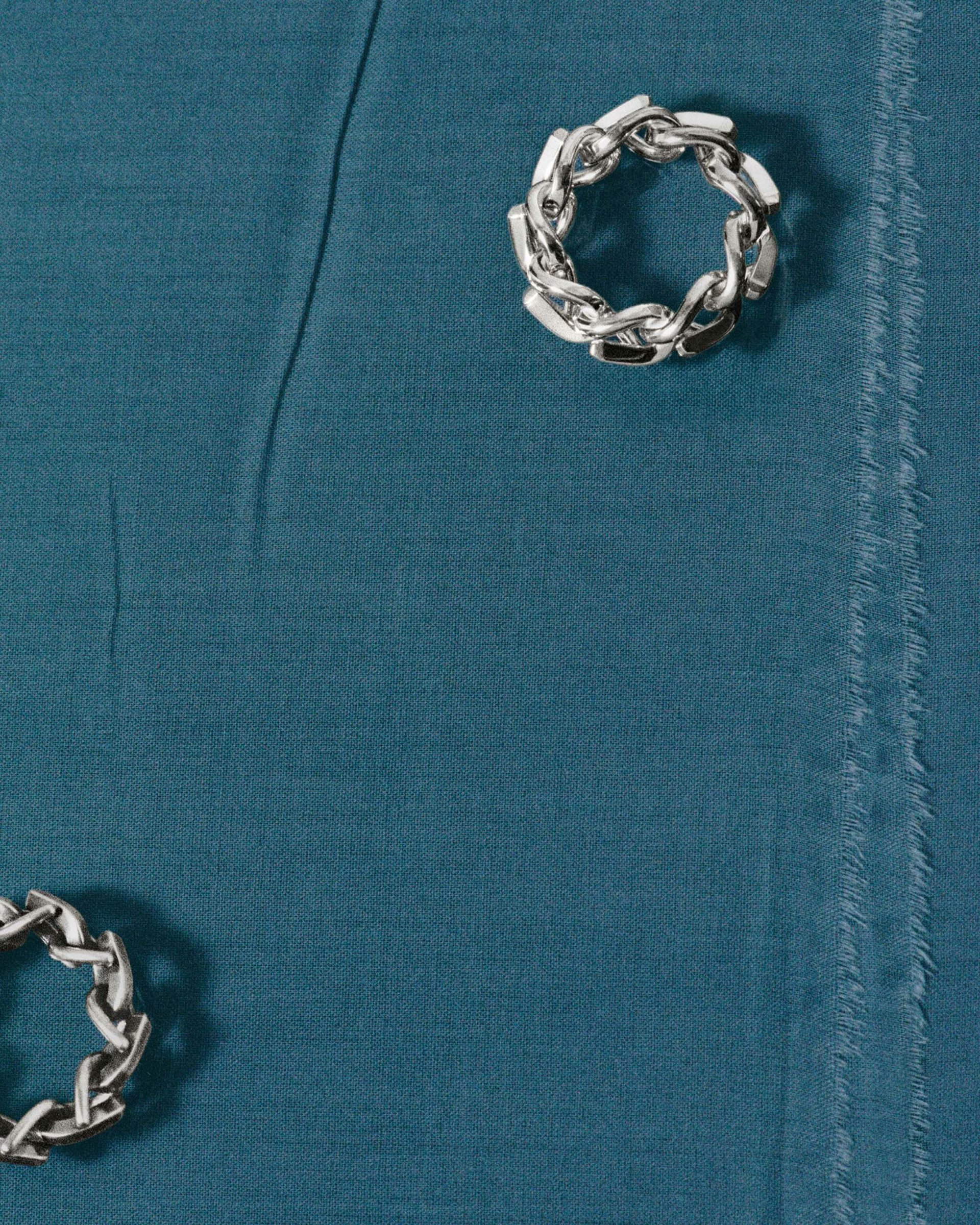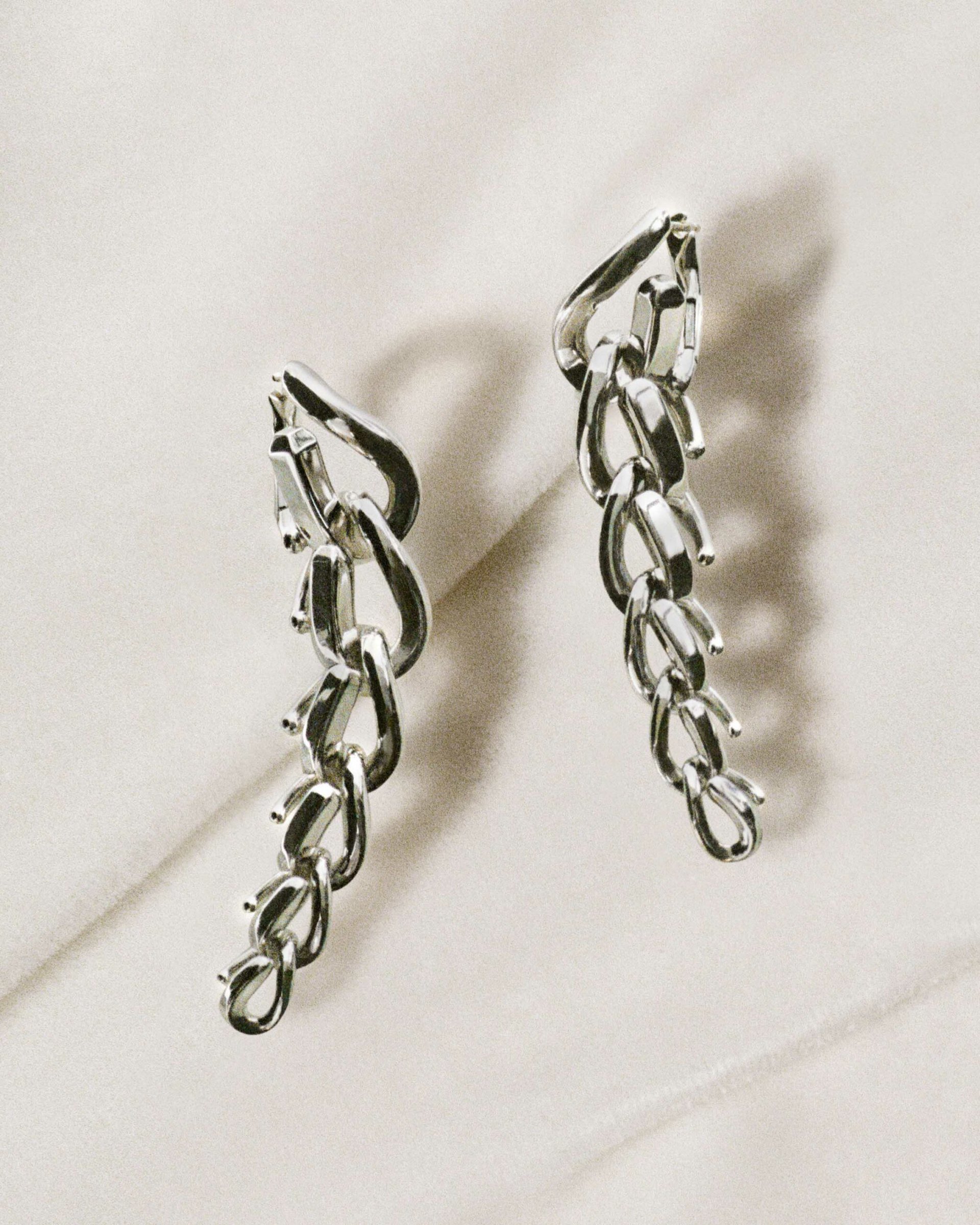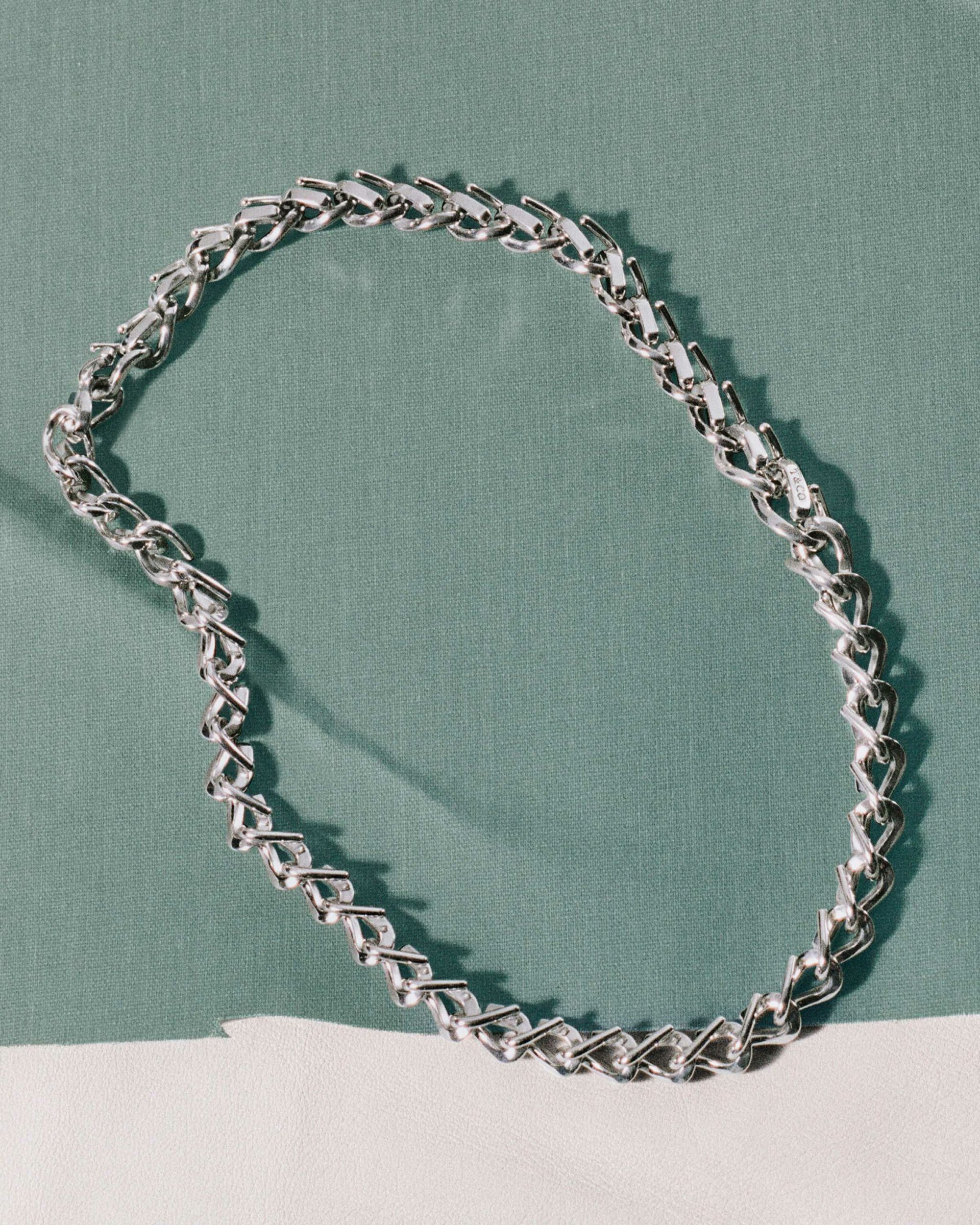 ALSO READ: 10 PHILANTHROPIC BRANDS SUPPORTING PALESTINE THAT NEED TO BE ON YOUR RADAR.