Given the ongoing humanitarian crisis in Palestine, it is crucial to raise awareness, educate ourselves and others, and support the Palestinian people in every way we can. To that end, we have rounded up ten philanthropic brands that work to empower Palestinian refugees, preserve their culture, and foster a sense of community. These brands go beyond fashion, embodying the resilience, creativity, and enduring spirit of Palestinian people. From traditional crafts to contemporary designs, these labels are a testament to the power of heritage, creativity, and community-driven change.
Scroll down to discover the brands that you need to support right now and forever.
Based in Ramallah, Nöl Collective works to empower local artisans women's cooperatives, and preserve traditional crafts across several Palestinian villages. Their designs reflect the rich Palestinian heritage through hand embroidery (Tatreez), Majdalawi weaving, and natural dyeing. Nöl Collective's mission extends beyond clothing, fostering a conscious dialogue about the intertwining nature of fashion, environment, politics, and identity.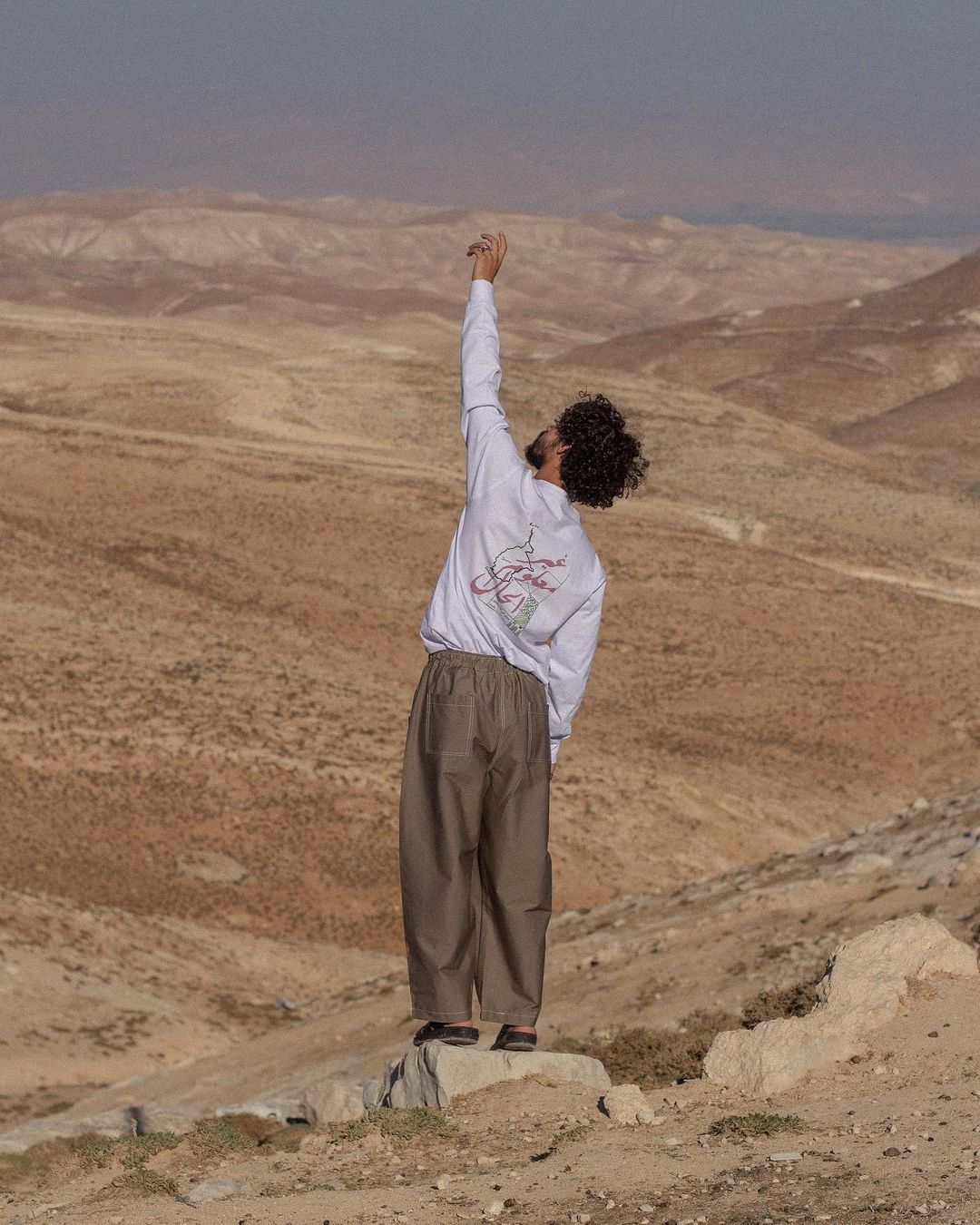 SEP JORDAN
SEP Jordan is dedicated to empowering Palestinian refugees through their unique approach to artisanal craftsmanship. SEP Jordan collaborates with Palestinian and Jordanian women refugees to create stunning embroidered and handcrafted products. Their mission not only preserves traditional embroidery techniques but also provides sustainable income for the women involved. By combining contemporary designs with ancient traditions, SEP Jordan serves as a platform for these women to share their stories and skills, giving them a chance at financial independence and a sense of purpose in communities often affected by displacement and conflict.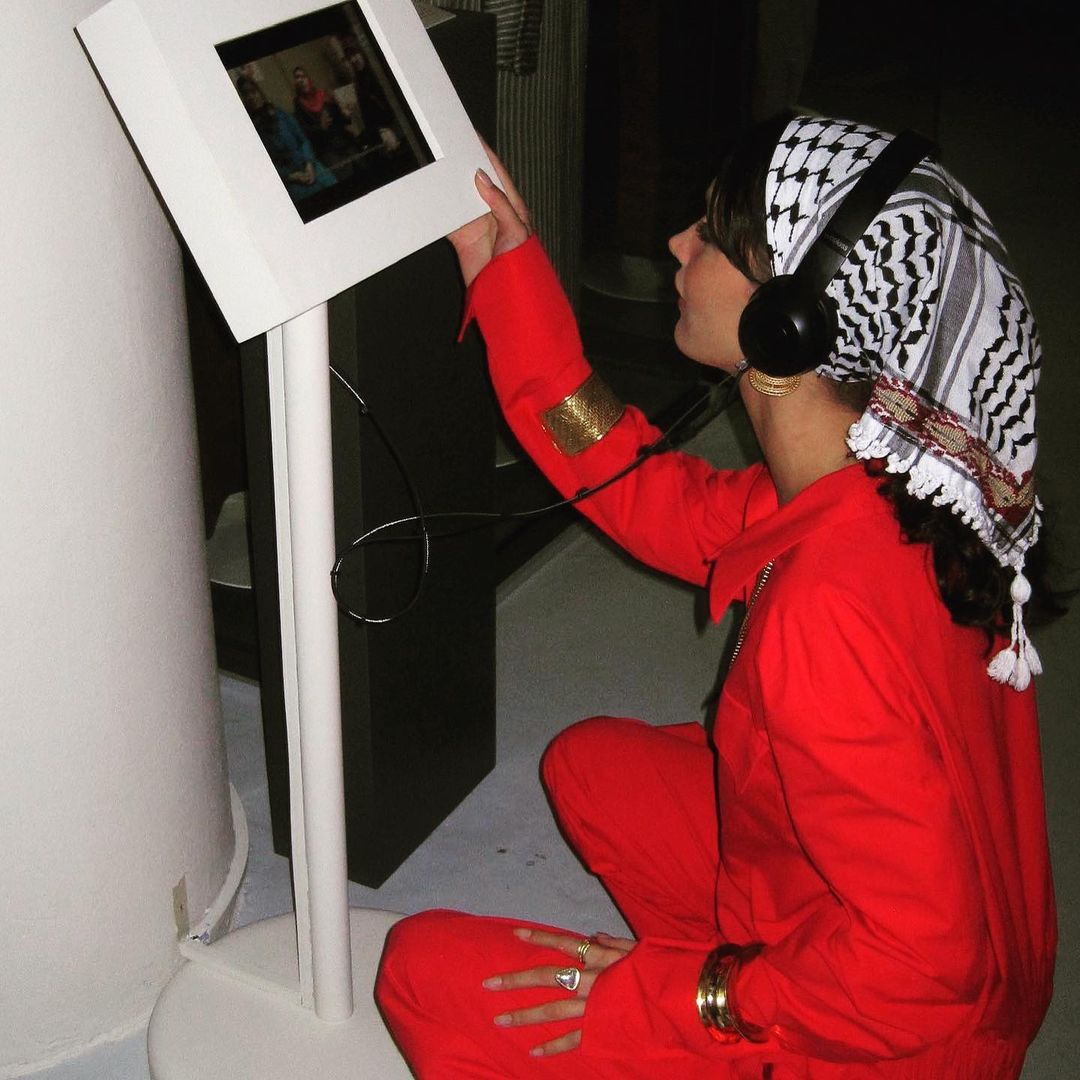 Founded in 2018, KUVRD is a brand deeply rooted in Arab heritage, offering meaningful streetwear that celebrates Arab identity, culture, and history. Inspired by their family's textile factory in Palestine from the 1950s, the brand embodies values of kindness, generosity, and graciousness, which drive their mission to give back.
'Karam by KUVRD' is a commitment to supporting marginalized communities through sustainable employment and community-based projects, creating a brighter, more inclusive future. Their collaborations with charitable organizations and direct project relief aid initiatives reflect their dedication to strengthening communities. Furthermore, KUVRD Studios, located in Jabal Amman, Jordan, serves as a cultural center and production space, offering educational skill training workshops to empower marginalized communities and drive positive socioeconomic change.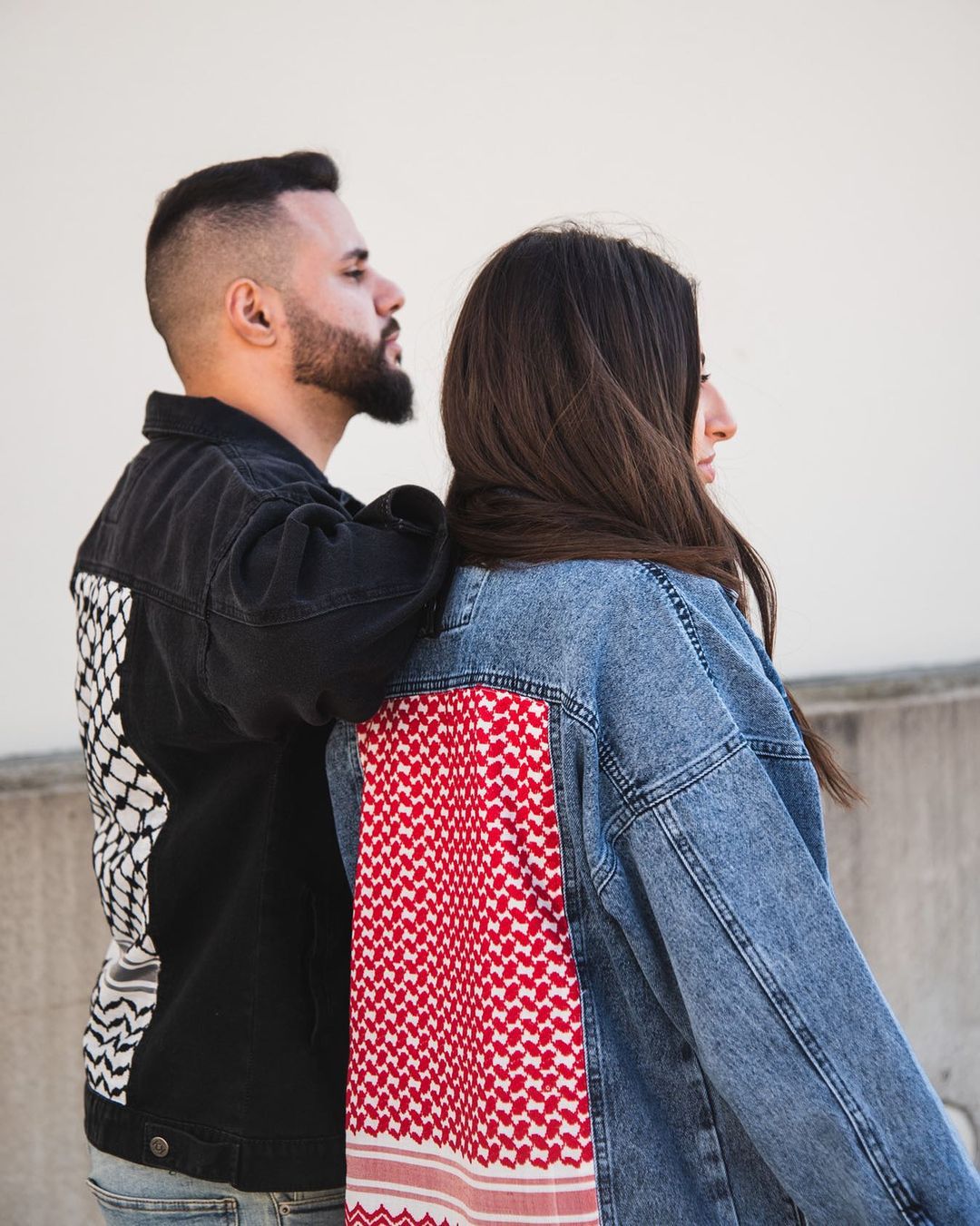 Paliroots is a brand dedicated to high-quality, innovative products made with attention to detail and ethical production. They prioritize unique materials and soft cotton, with independent inspection agencies ensuring product excellence. Paliroots also supports fair trade, particularly with their Palestinian soaps and kufiyas. Their commitment to quality and ethical practices is reinforced by the Palestinian Hospitality Guarantee. Beyond commerce, Paliroots advocates for change, with every sale and donation contributing to a brighter tomorrow for Palestine and communities in need worldwide.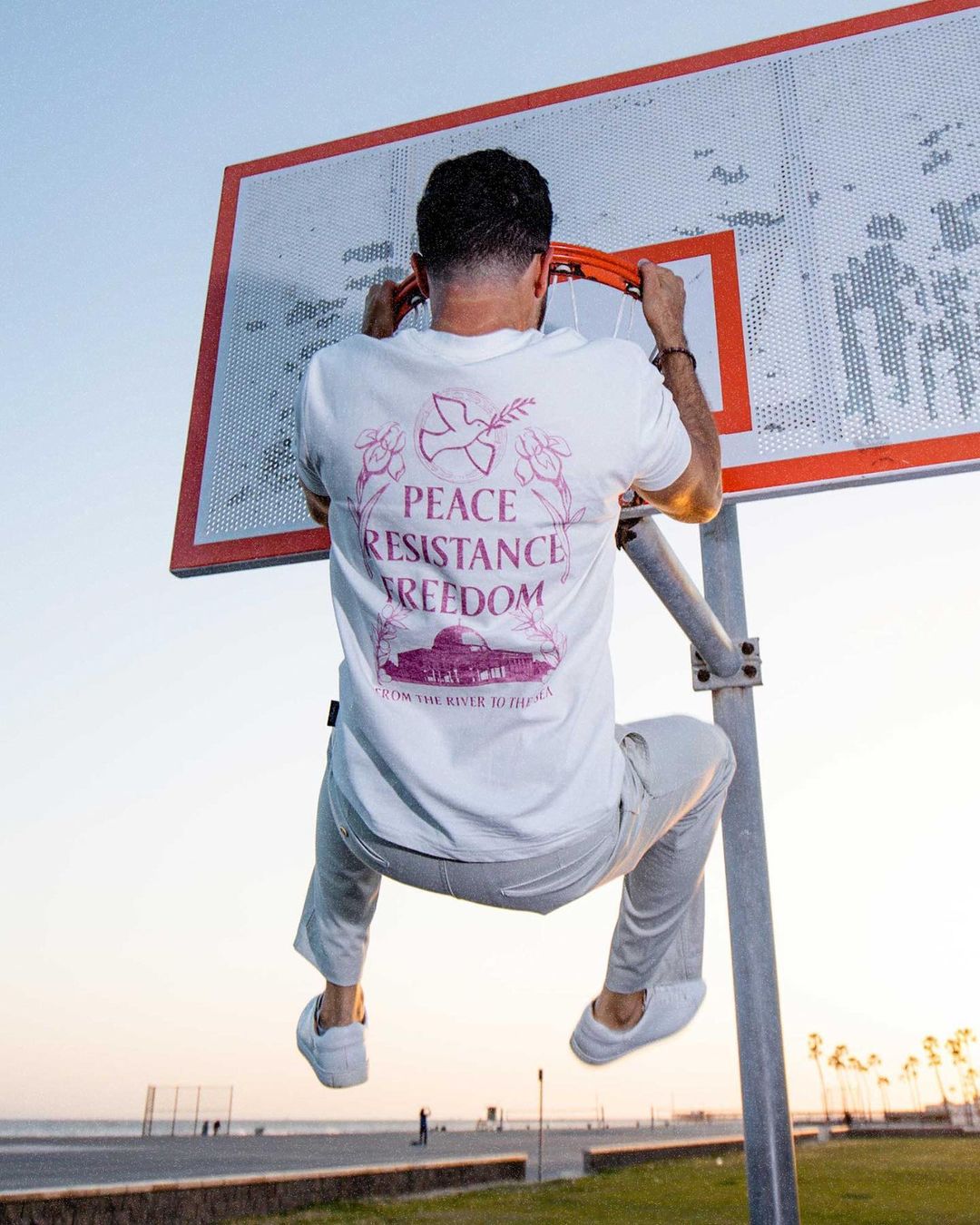 At Halimeh, traditional Palestinian tatreez meets modern denim jackets and other outerwear. Named after the founder's grandmother, Halimeh uses age-old Palestinian cross-stitching techniques to denim to create unique garments. The brand works with skilled women across Jordan, generating a source of income for them.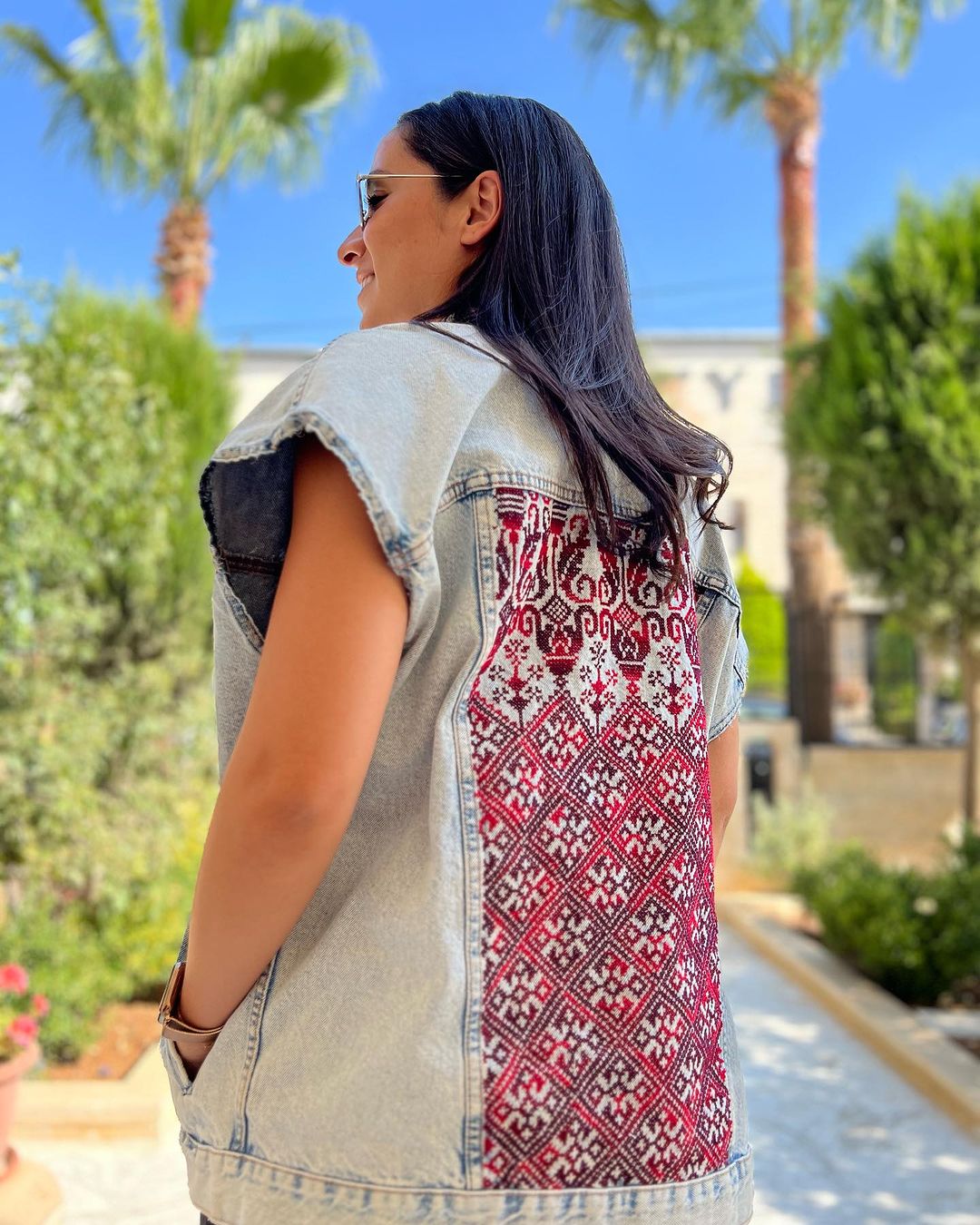 Darzah is not a fashion brand but a non-profit organization committed to empowering Palestinian women and generating a source of income for them. The social enterprise partners with skilled artisans in the West Bank, offering them meaningful employment and fair wages to produce hand-embroidered shoes, bags, accessories, and home decor. Darzah's designs beautifully showcase the rich heritage of Palestinian crafts while also fostering economic independence for the artisans. By purchasing Darzah products, customers not only enrich their wardrobes with unique, high-quality items but also support a cause that strives to create a positive impact on the lives of Palestinian artisans and their communities.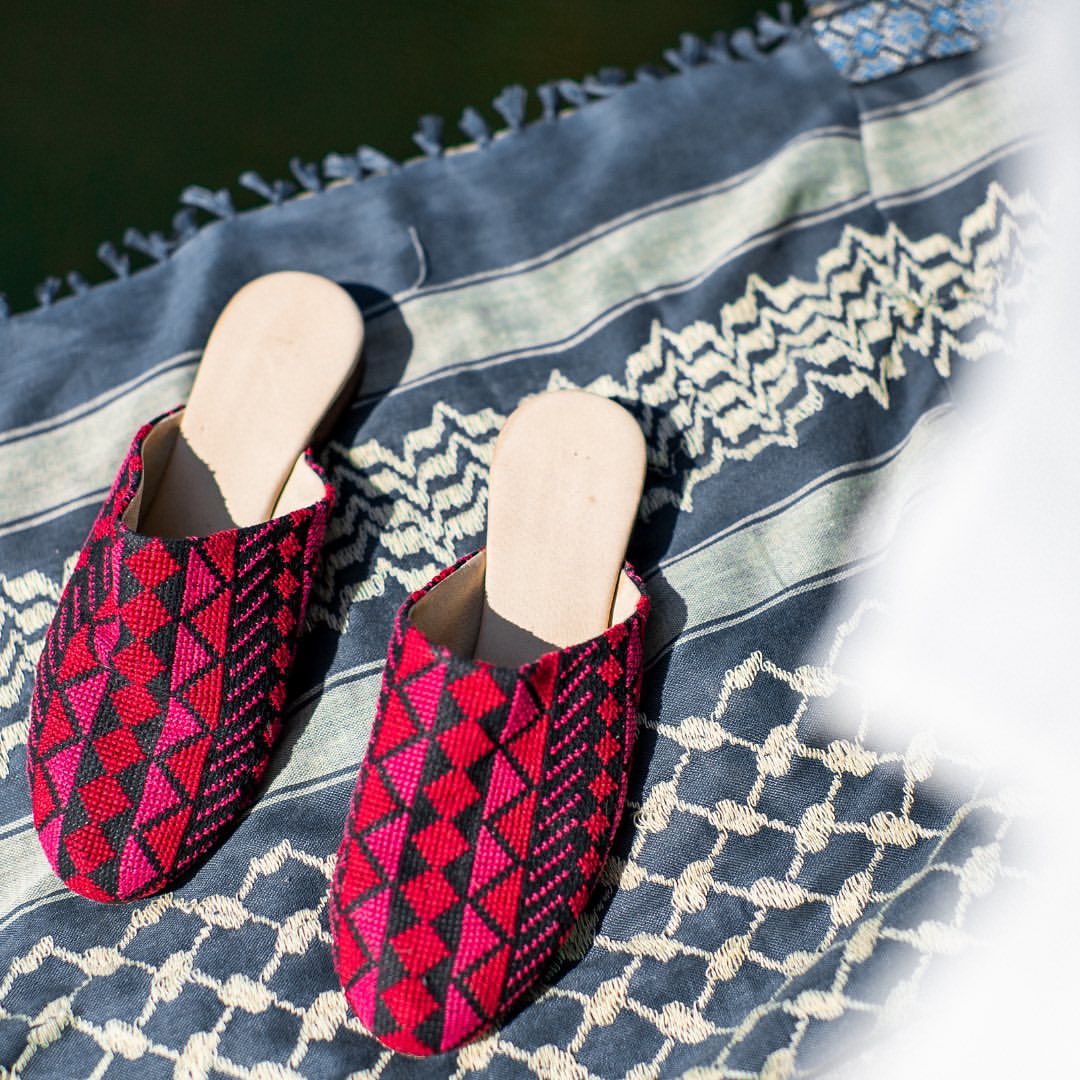 Meera Adnan is a contemporary Palestinian clothing and accessories brand based in Gaza. Meera Adnan's designs serve as a powerful testament to Palestinian resilience and identity, transcending the challenges of a city under siege. Her creations beautifully fuse tradition with modern aesthetics, showcasing the enduring connection Palestinians have with their land and its heritage. Meera Adnan's brand exemplifies the strength and creativity that thrives even in the face of adversity, sending a message that Palestinian culture and art can never be confined by borders or limitations.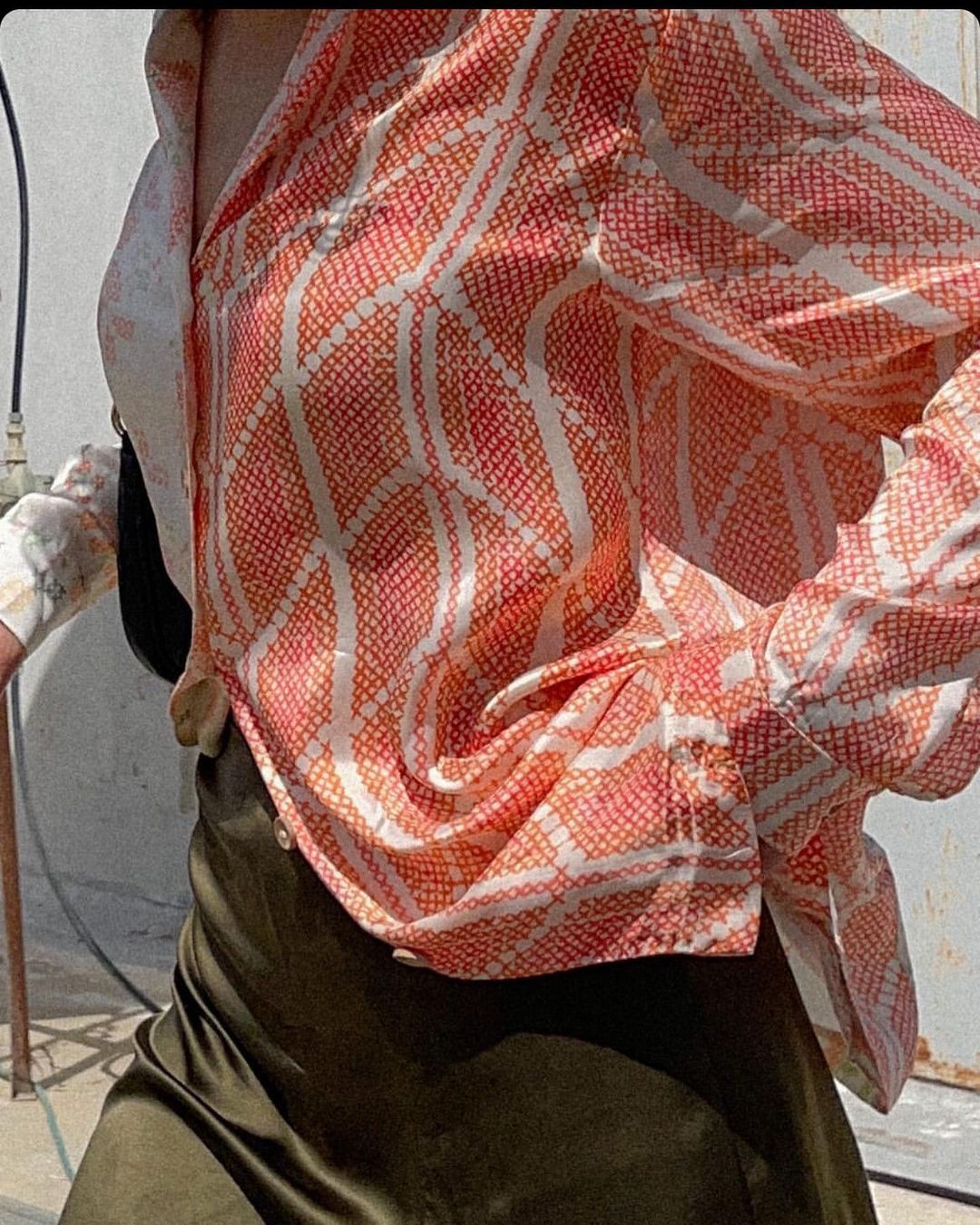 Founded by Palestinian-American Lena Sarsour and her husband Akram Abdallah, Nominal is a jewelry brand dedicated to celebrating diverse identities and promoting self-love. Inspired by the myriad factors that define us, from culture and language to personal experiences, Nominal's pieces often feature Arabic calligraphy and Islamic phrases that carry deep meaning. Beyond crafting beautiful jewelry, Nominal runs a 'Deed of the Month' campaign, directing a portion of each order to various charitable causes, making a tangible impact globally. Nominal is more than a brand; it's a platform that encourages inclusivity and individual expression, all while proudly representing its Palestinian roots.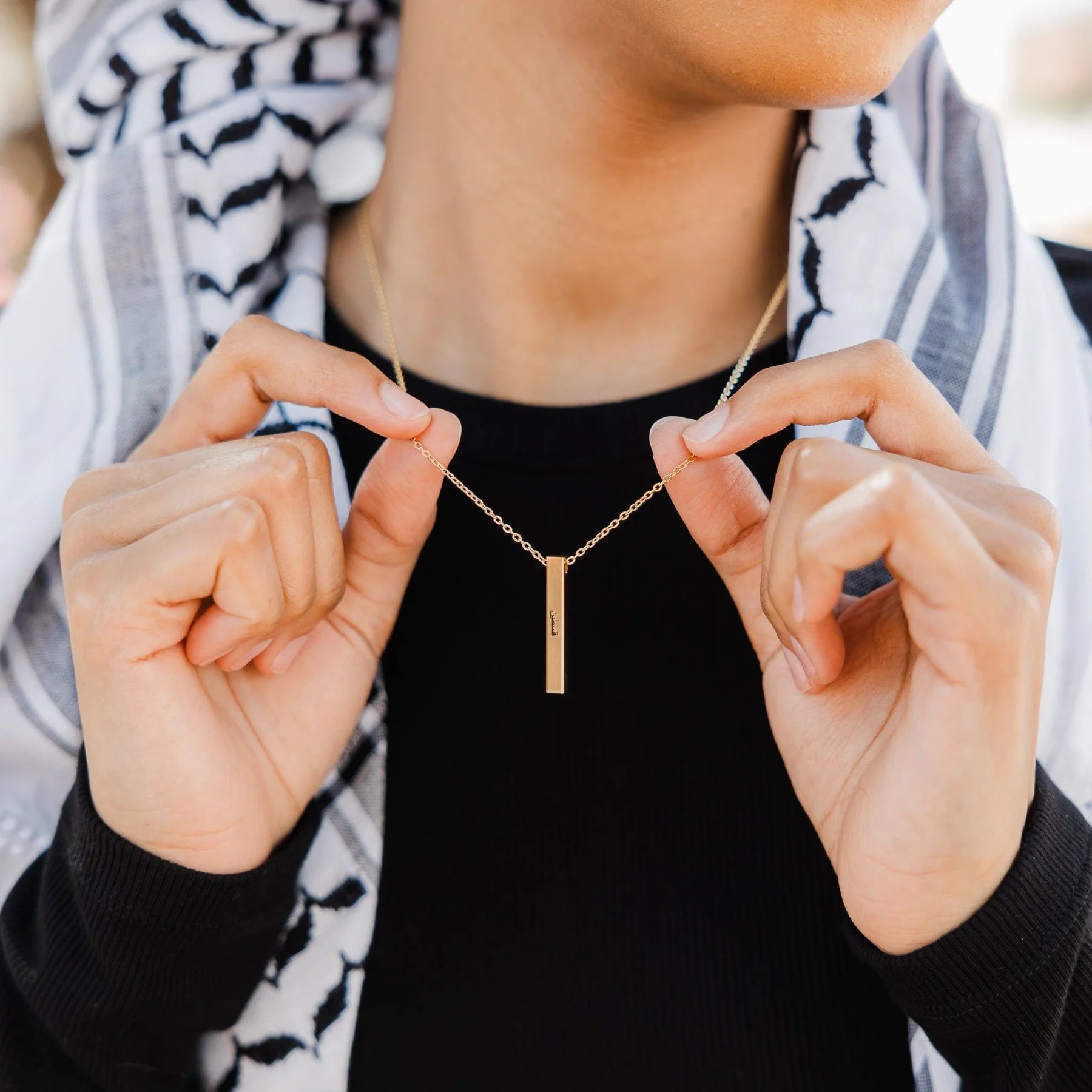 Ornamental by Lameice is the brainchild of Lameice, a Palestinian multidisciplinary designer based in Jerusalem. Her creations stand at the intersection of art and interior design, crafted by traditional glass-blowing techniques. Lameice's glassware pieces are not only visually stunning but also deeply rooted in heritage, as they are designed, lampworked, and hand-blown in Palestine in the Jaba village. Lameice works with the skilled Twam family, who has passed down this craft through generations. Described as whimsical, futuristic, and elegant, Lameice's designs are versatile and designed to complement a wide array of interior styles. Each piece is meticulously crafted from high-quality borosilicate glass, reflecting the brand's commitment to quality.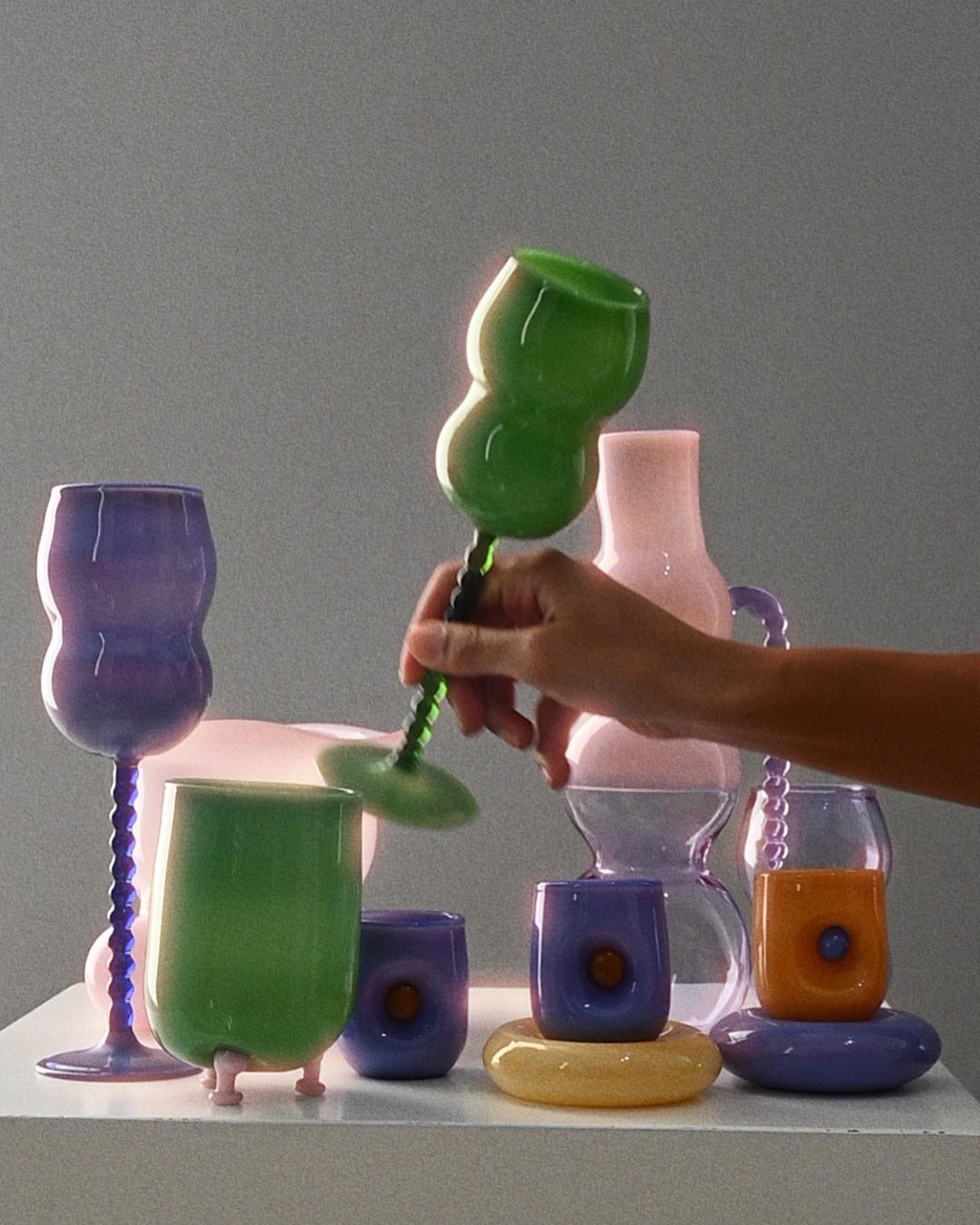 Reema Dahbour, a Jordanian designer with Palestinian heritage, founded her eponymous label in 2014. Rooted in sustainability and community empowerment, her slow fashion brand has become a favorite among Arab women, worn by the likes of Princess Iman of Jordan. Reema has a unique expertise in infusing traditional Palestinian cross-stitch into modern fashion, and she is on a mission to preserve this cultural symbol for future generations. Collaborating with refugee women and local microenterprises, Reema Dahbour continues to uphold sustainable and ethical manufacturing practices.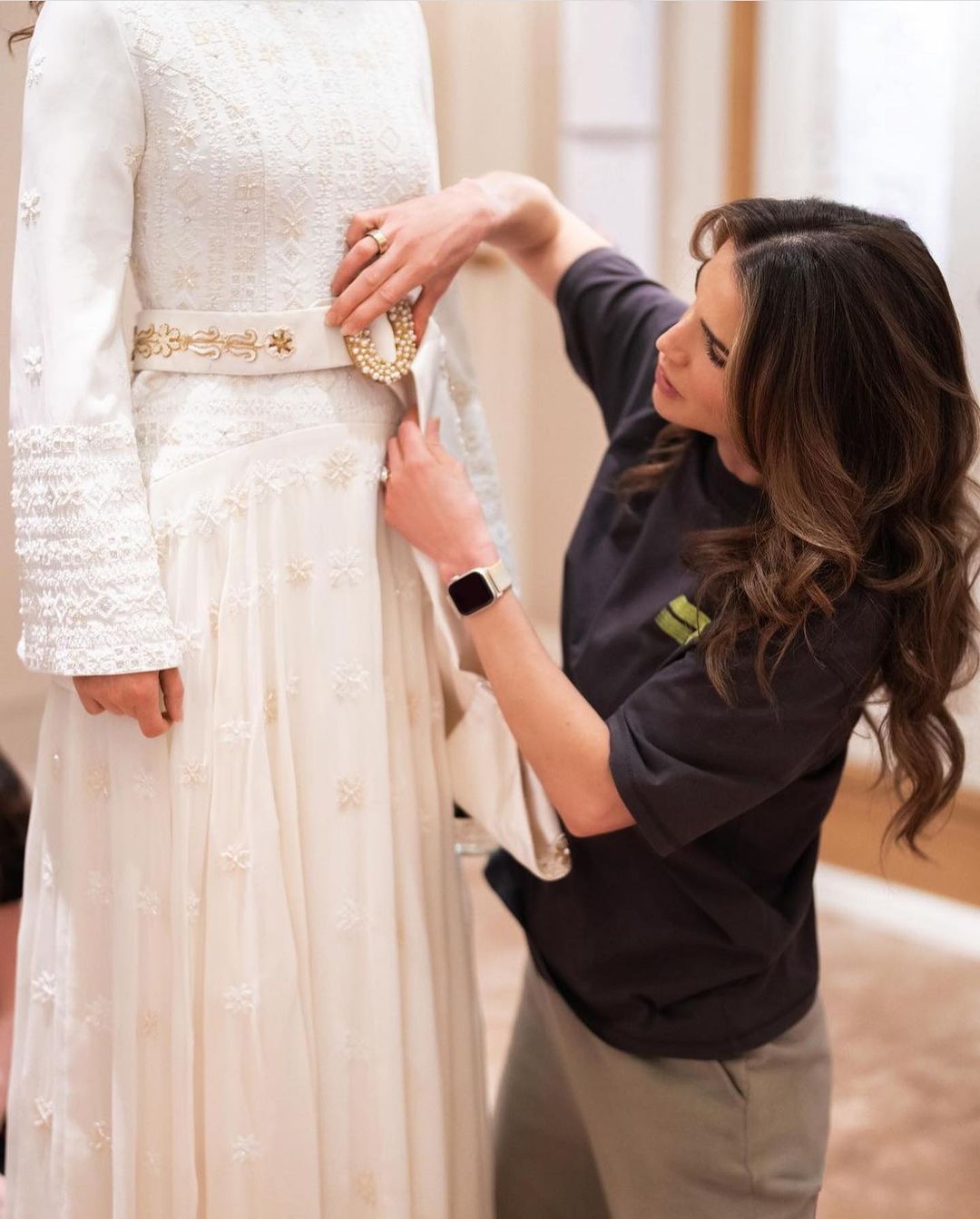 ALSO READ: TEEN ENTREPRENEURS CELINE AND SOPHIA KHOURY ARE REDEFINING ATHLEISURE WITH C & S ACTIVE.