The Timeless Force 10 Jewel Emerges from Fred Samuel's Seafaring Soul, Its Emblematic Collection Unveiling Fresh Hues, Bathed in the Riviera's Luminous Aquatic Glow, but before we dive deeper into the collection, let us tell you a little story: Once upon a time, in the enchanting embrace of the French Riviera, Fred Samuel fell head over heels in love. It was a love at first sight, an immediate enchantment. The Riviera's luminous charm stirred memories of his Latin American childhood, a unique light that beckoned him irresistibly. The jeweler, entranced and spellbound, was captivated by the Mediterranean's enchanting palette. It painted the sea in countless shades of azure and aquatic blue, an ever-changing symphony orchestrated by the sun's graceful dance across the sky.
These hues, borrowed from nature and the precious stones that danced in his dreams, carried whispers of the Côte d'Azur's gentle way of life. They embodied the glamour of landscapes, an art de vivre etched with stories eternally written on sandy shores and sparkling pools. Day or night, they were the backdrop for moments perfected by blue curaçao cocktails, lasting as long as the celebration itself. A joie de vivre that resonated with the casual elegance of FRED. Within the Force 10, Chance Infinie, Pretty Woman, and Pain de Sucre collections, these multifaceted blue notes came together to compose the quintessential FRED palette. A luminous and dazzling signature, turning blue into the warmest of hues.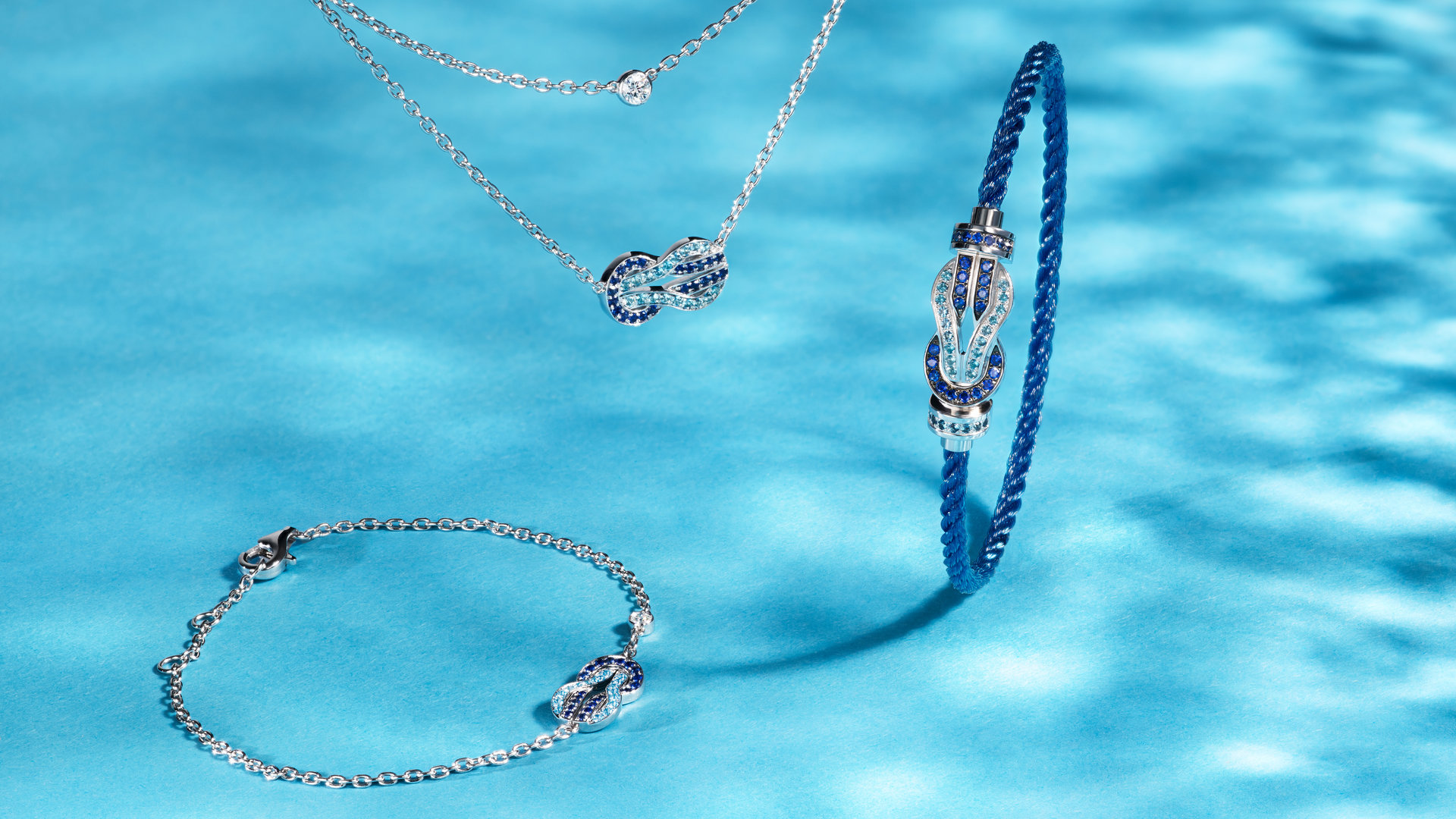 ALSO READ: FROM BURO'S RADAR: THIS BRAND USES 'PLASTEX', AN ECO-FRIENDLY MATERIAL MADE BY WEAVING DISCARDED PLASTICS AND CHIPS BAGS.