Natasha Khurana's jewelry label, The Line, was born out of an unexpected love affair with loose, unadorned gems. Khurana, who was a fashion journalist and a lifelong jewelry admirer, fell irrevocably for the beauty of gemstones when she saw them in their raw form, adoring them even more than when they were set in jewelry. In 2015, with no formal training in jewelry making, Khurana launched her fine jewelry label, The Line.
"Gems are really why I started The Line, says Khurana. "I wanted to change how we always seemed to save them for special occasions and not experience their light and beauty every day."
With scintillating gems at the very heart of the brand, Gemfields–the world-leading minor of colored gemstones–naturally made a fitting partner for the brand. The inaugural collaborative collection between the two brands featured delicate jewels garnished with Mozambican rubies and Zambian emeralds mined by Gemfields. Now, to celebrate the launch of The Line's UAE website and Dubai-based designs studio, The Line x Gemfields showcased its 'Songbird' collection. Honoring Khurana's Indian roots, the new range is an ode to the country's traditions, history, and craftsmanship.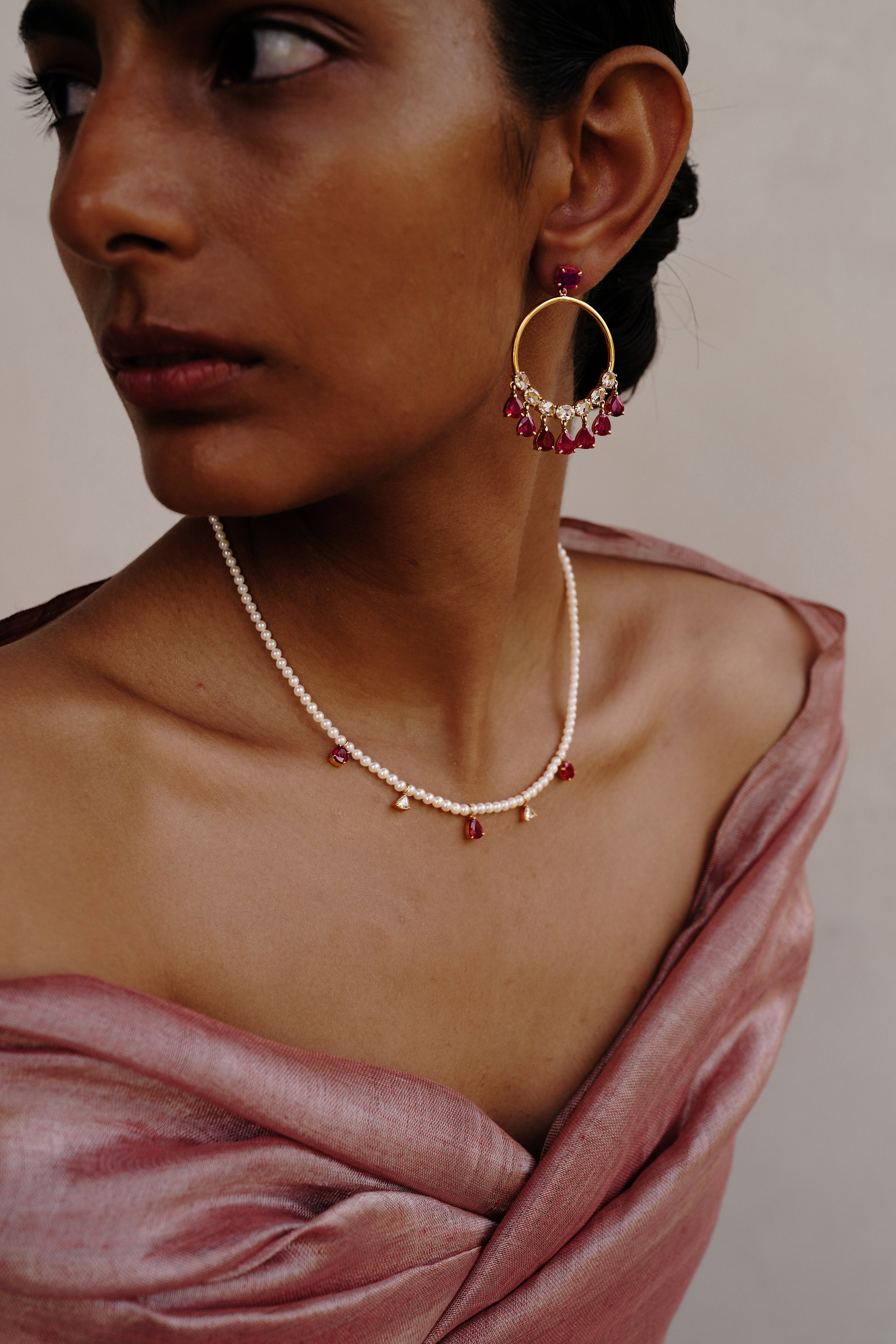 The Gemfields x The Line offering is named after the melodious songbird, whose call has remained recognizable through the centuries. Khurana relates this to the distinctive silhouette of Indian jewelry that transcends time. At The Line, Khurana's world of trinkets is cast with a contemporary spell, maintaining the essence of Indian jewelry while giving it a modern touch.
The Gemfields x The Line' Songbird' collection is molded into conventional Indian forms, putting forth a stunning assembly of crescent-shaped hoops, string necklaces, and flowering earpieces to shoulder-grazing chandelier earrings and opulent chokers. These precious jewels are handmade from 18k yellow gold. To reflect the eccentricity of Indian culture, these pieces are embossed with vibrant gemstones placed in juxtaposition with delicate pearls. Crafted in collaboration with Gemfields, The Line's 'Songbird' collection is affixed with rubies from the Montepuez mine in Mozambique or verdant emeralds from the Kagem mine in Zambia, both owned and operated by Gemfields.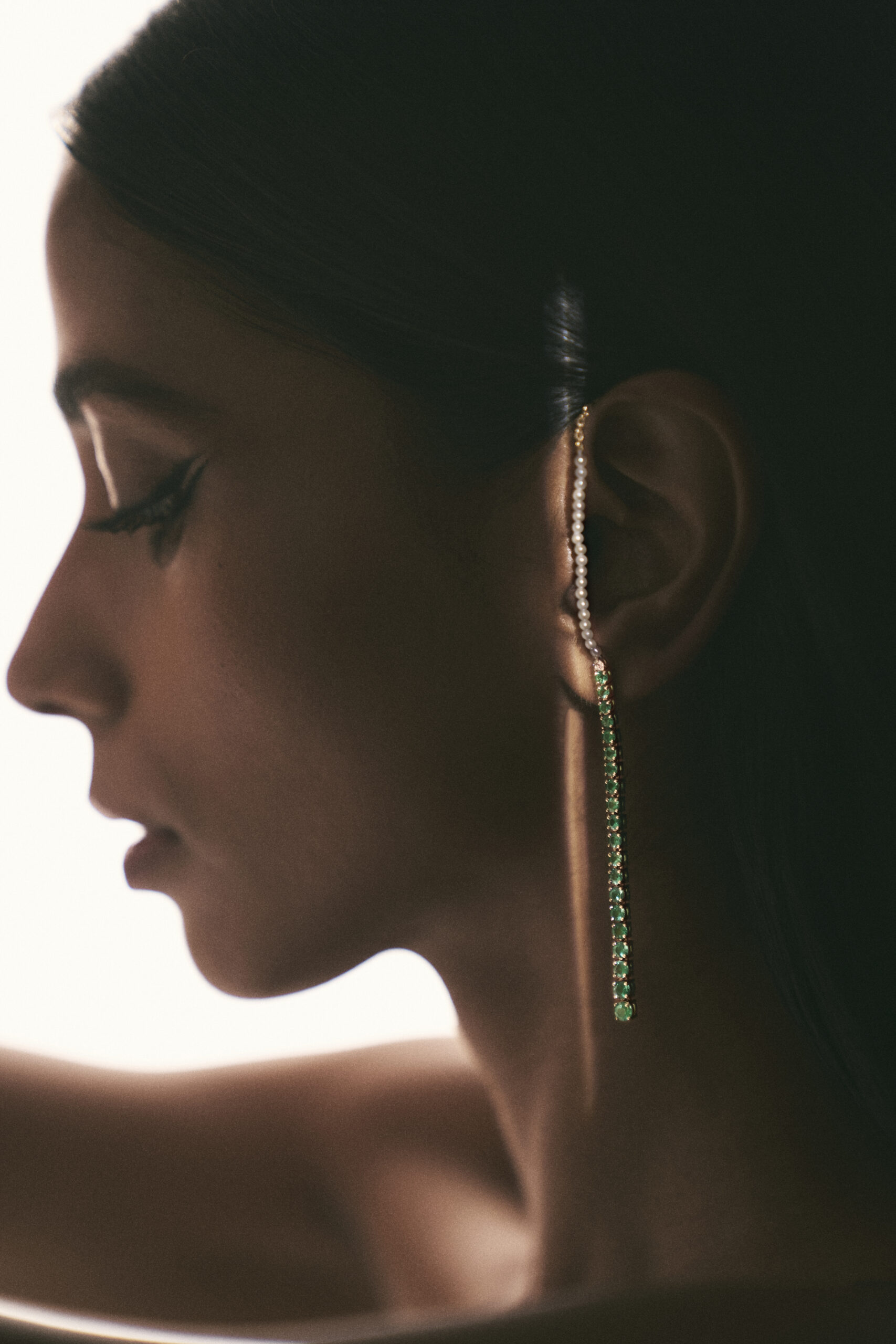 In Khurana's words, the "weighty legacy of Indian jewel-making and wearing" comes to life with the Gemfields x The Line 'Songbird' collection, channeling the spirit of the Indian people, who for centuries have boldly embraced the most extravagant bijoux. A love letter to gemstones, The Line's partnership with Gemfields shines through every piece.
Shop the collection here.
ALSO READ: CEO OF THE LUNGARNO COLLECTION: 'FASHION HOUSES ARE VENTURING IN THE WORLD OF HOTEL MANGEMENT TO CHANGE THE WAY WE PERCEIVE LUXURY'.