If you were to pick one star-watch from W&W releases, which one would you pick and why?
The Big Bang Integrated Tourbillon Full Carbon. This new model has been one of the watches for which we have had the greatest success in our new 2023 collection, both for its sober design and for the architecture of the movement as well as the lightness of the watch. It embodies Hublot's mastery of materials, more specifically, carbon fibre and Texalium. Fusing tradition and innovation, we created a tourbillon movement housed in a carbon fibre and Texalium case, offering incredible resistance yet weighing just 68 grams, with an ultra-comfortable integrated strap.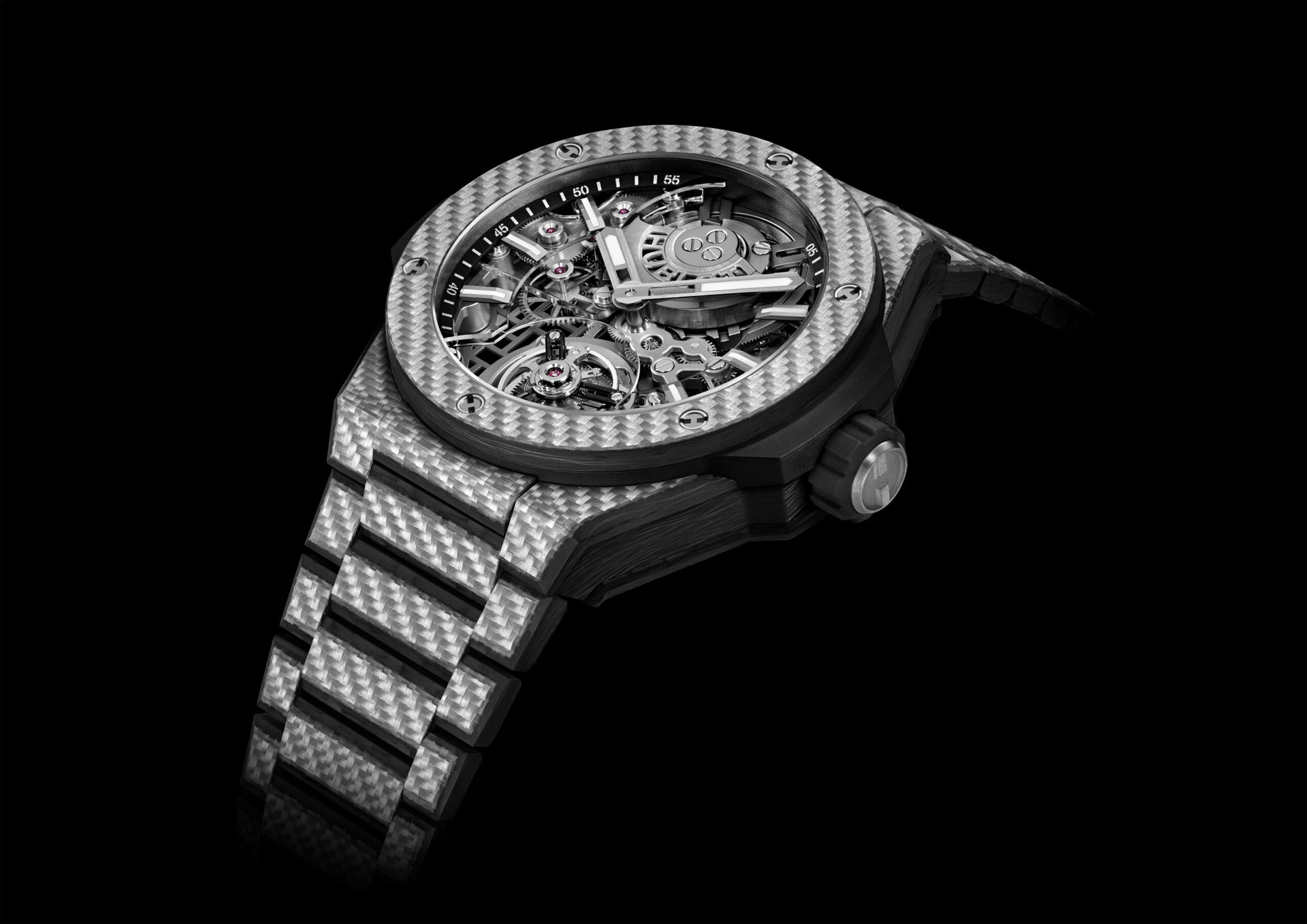 What innovative techniques did Hublot implement in this year's releases?
This year we broke ground by developing the MP-13 Tourbillon Bi-Axis Retrograde, featuring not only one but two complications ; the double axis tourbillon and the dual retrograde display – a 100% Hublot manufacture movement. We also launched a limited timepiece earlier this year during LVMH Watch Week in Singapore, the Big Bang Tourbillon Automatic Yellow Neon Saxem, using material that is normally engineered for satellites and lasers, to create the bright neon yellow color. To summarize and most importantly emphasize, it is how Hublot represents the Art of Fusion and how that makes us different from other watch brands.
When you visit Hublot headquarters, you can see the research and development department, the work done on materials, down to cutting-edge initiatives on how the brand produces its own ceramics and sapphire. The design and production teams work in harmony to construct in-house movements and complications, and we want to share all of this with the world this year.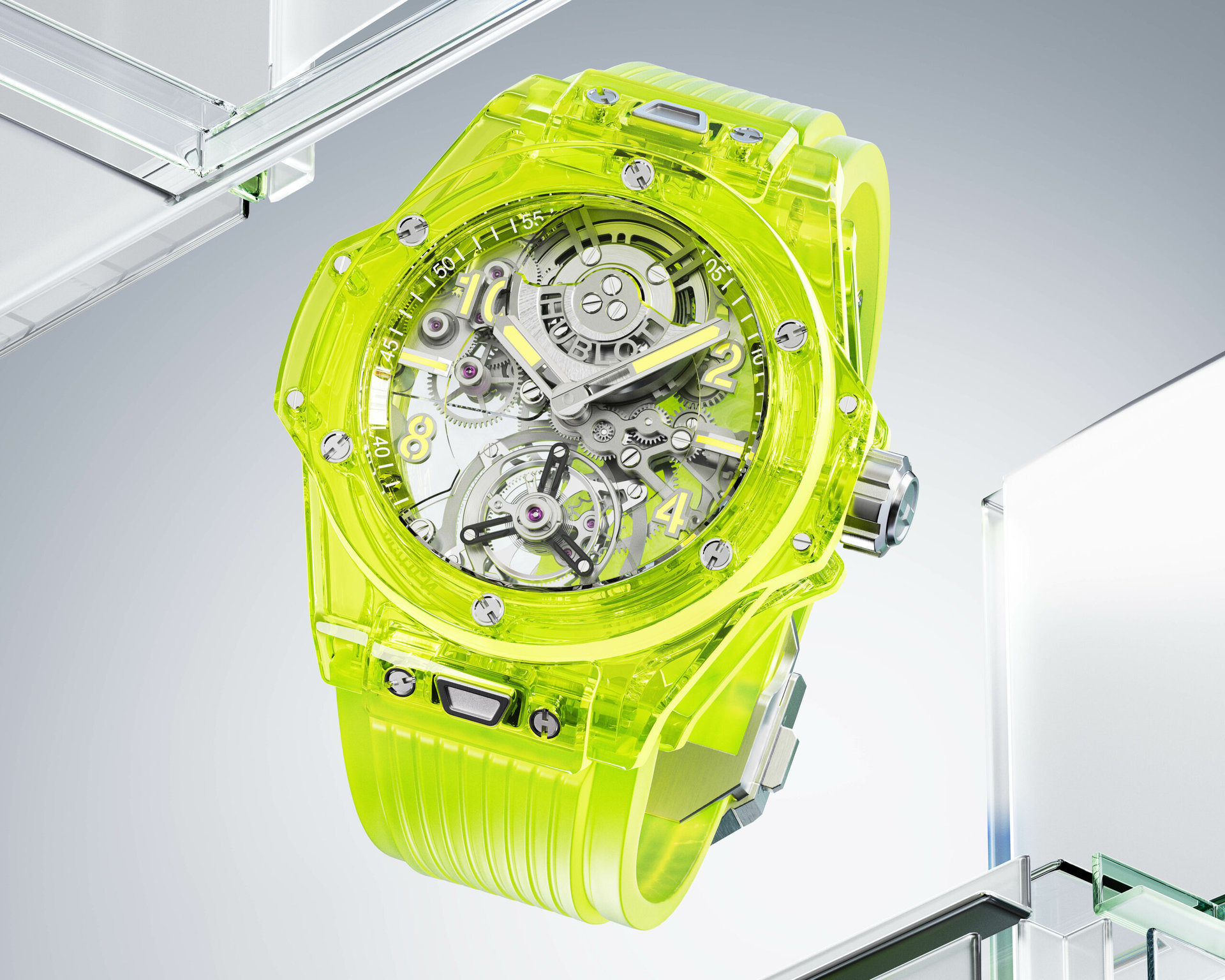 What are you currently working on?
Where do I start! We have been actively working on various exciting projects this year. One notable collaboration we have been excited to release is the Spirit of Big Bang Sang Bleu III, in partnership with Hublot Ambassador and renowned tattoo artist, Maxime Plescia-Buchi. This partnership marks our third collaboration, demonstrating Hublot's commitment to blending art and horology. Additionally, we continue to commit to our yearly launches, such as the Big Bang Summer and football watches. These releases showcase their dedication to innovation and offering new and unique timepieces to our discerning clientele.
In addition to our yearly launches, we are committed to continuously working on Hublot's reach in the region. From Hublot- branded boutique activations to participation in the regional watch exhibitions such as the Doha Jewellery & Watches Exhibition in February and the upcoming Bahrain Jewellery Arabia and Dubai Watch Week in November.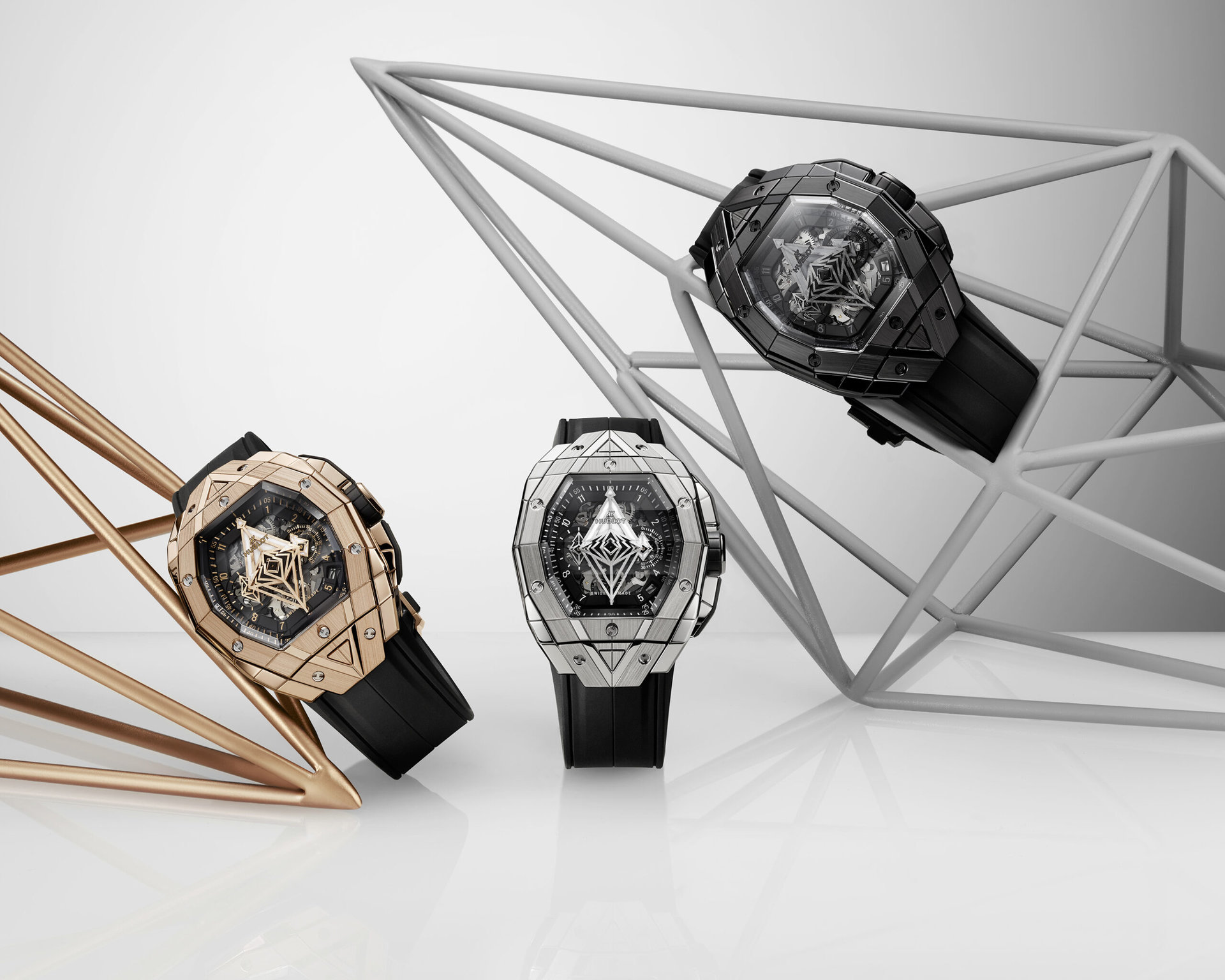 Describe your clientele's interaction and reaction with the latest Takashi Murakami's NFT.
The Takashi Murakami collaboration was a great success last year, opening doors to the NFT world, and allowing us to branch out to the metaverse. Therefore, we were excited to create the third collaboration released and celebrated in New York City in February 2023. And to our exhilaration, it was an even greater success this year as the sale of the 12 NFTs and unique timepieces were all sold withing 10 minutes of their release!
The beauty of this collaboration is not only the interpretation of Takashi Murakami's symbol, the smiling flower, being brought alive as the rotor of the watch, but the idea of speaking to a younger audience with an unconventional method. It has created an incredible buzz in the metaverse and NFT communities, as we reach this audience on a platform more focal to their interests. Here, we could definitely say all of Hublot clients are loving this colorful collaboration.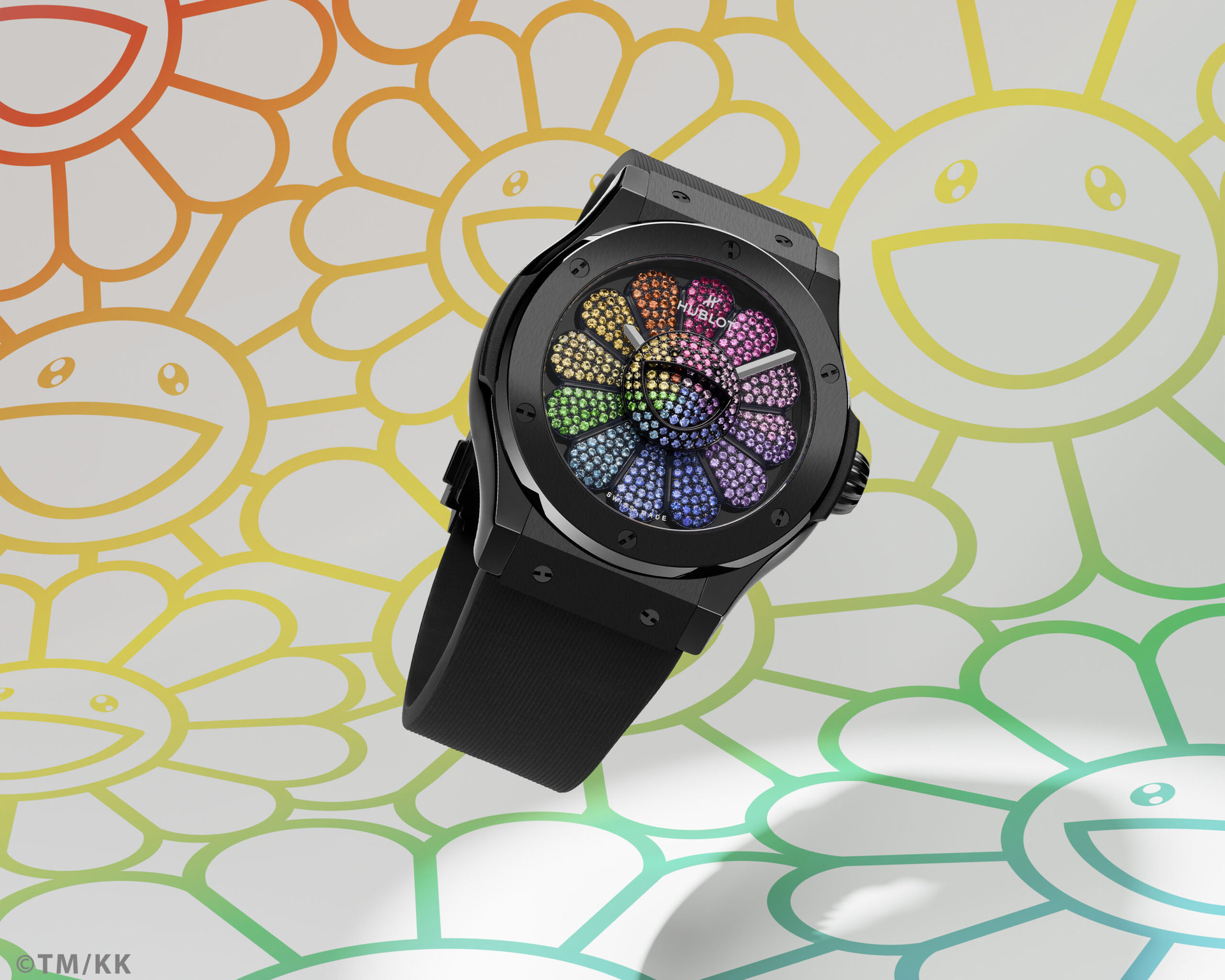 How do you see the future of watchmaking?
Due to the increase in growth of the fine watchmaking industry along with the increased volume of buyers and rising interest from the younger generation into watches, we are seeing a positive upward trend into multiplying success. Whether the future of watches is moving towards connected watches or not, the watch industry has proven to prevail and survive even with all the uncertainty it has faced over the years. That being said, as a watch is no longer the main tool used to tell time since cell phones provide the accurate time, a watch is created into a piece of art – which is what we do here at Hublot and continue to aim towards in the future.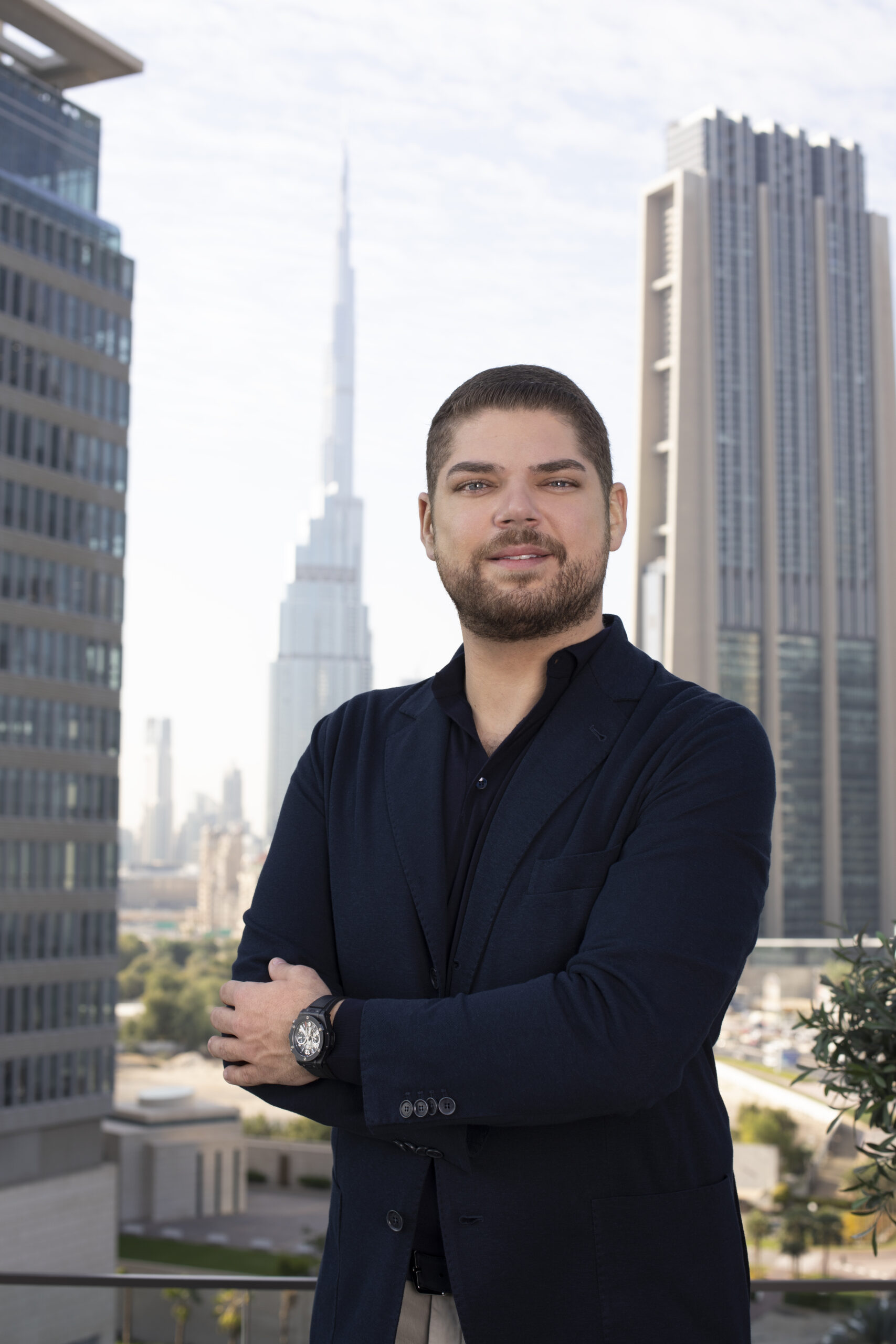 ALSO READ: ARE THE EXCEEDING SAFE CANNES RED CARPET LOOKS MAKING OR BREAKING FASHION?